Wild Strawberries – 8:00pm
Part Swedish road trip film, part summertime A Christmas Carol, and all masterpiece, Wild Strawberries is a deeply moving film about the passage of time and the comfort of daydreams from the still-peerless Ingmar Bergman. The great Victor Sjöström (the father of Swedish cinema who himself directed over 50 films) gives a touching final performance as Dr. Isak Borg — a wealthy, aging recluse disillusioned with humanity — who drives across the country to be awarded a prestigious honorary degree. A stop at his idyllic childhood summer home and chance encounters along the way stir up vividly filmed reminiscences that, though filled with the painful regrets of former loves and lost opportunities, are populated by friends and family, contrasting starkly with his chosen life of isolation. Played by a formidable cast of Bergman regulars, these sharply-drawn characters hold true redemptive power, in one of the maestro's most humanely nuanced films.
Dir. Ingmar Bergman, 1957, 35mm, 91 min.
The Phantom of Liberty – 9:45pm
Purportedly inspired by early-morning phone calls in which director Luis Buñuel and his co-writer Jean-Claude Carrière exchanged dreams from the night before, The Phantom of Liberty is the most radically experimental film from Spain's greatest 20th-century auteur, and also his most wickedly entertaining. Eschewing conventional narrative for a structure so dreamlike it feels like it was filmed on ectoplasm instead of celluloid, the film floats effortlessly from the Napoleonic Wars to the 1970s in a nonstop barrage of unforgettably bizarre scenes connected by nothing more than Buñuel's bone-dry surrealist wit and quiet technical brilliance. With phone calls from corpses, exhibitionists performing for monks and the most high-concept bathroom joke ever put to screen, The Phantom of Liberty explodes all distinction between highbrow and lowbrow with raunchiness, absurdity, eroticism, and hilarity. Completed when Buñuel was 74, his second-to-last film is as overflowing with ideas and exuberance as the assless chaps one of its characters wears are with his ass.
Dir. Luis Buñuel, 1974, 35mm, 104 min.
Watch excerpts from "Wild Strawberries"!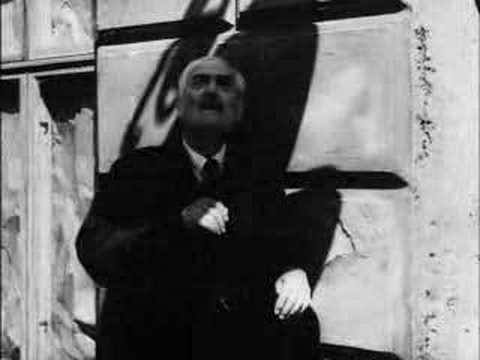 Watch a trippy scene from "The Phantom of Liberty"!