If you're unable to make it out to this event, video of the entire program will be streamed live on the Cinefamily blog, starting at 8PM (PST) on Thursday, January 19th!
Our November '11 event "The Glass Teat" with Harlan Ellison was such a blast, such a fantastic night — and due to Harlan's effusive storytelling, so oveflowing with colorful tales — that, after three hours, there had only been enough time to cover the first half of Harlan's career in television! So, we proudly welcome Harlan back for a second evening, wherein the Maestro will cover the second half of his TV writing career!
One of America's most prolific and dangerous writers, Harlan Ellison radicalized science fiction from the 1960s onwards with swirling, shouting, freaky, psychedelic and sexual visions realized across over 1,700 short stories, novellas, screenplays and essays. That would be enough for most — but Ellison is also one of the great TV writers, responsible for iconic episodes of The Outer Limits and Alfred Hitchcock Presents, to penning the most popular episode of the original Star Trek, and much, much more. And, somewhere in there, he even found the time to write "The Glass Teat", a seminal work still considered one of the most important and scathing books ever written on the nature of television. Join guest moderator Josh Olson (Oscar-nominated screenwriter of A History of Violence) for a very special evening, as Harlan makes a very rare and highly spirited personal appearance at Cinefamily to discuss his love/hate relationship with TV, followed by a screening of several of his best episodes!
Watch an excerpt of the Harlan Ellison-penned "Outer Limits" episode "Soldier"!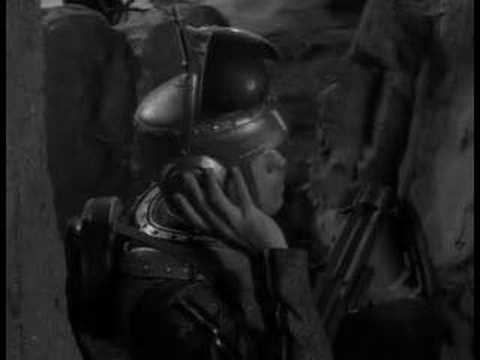 Watch an excerpt of the Harlan Ellison-penned "Alfred Hitchcock Presents" episode "Memo From Purgatory"!

Watch a vintage 1980 interview clip with Harlan Ellison!