The "CBS Schoolbreak Special", NBC's "Special Treat", the "ABC Afterschool Special", HBO's "Lifestories: Families In Crisis" — all different monikers, but together forming a priceless piece of broadcast history from decades past: TV-movie shorts made for kids, and dealing with hot-button/pertinent topics of the day! Usually airing in the late afternoons, these juicy nuggets of edutainment often explored the usual umbrellas of racism, the environment, and the pains of first love — all mixed in with occasional jaunts into stratospheric saccharine wackiness, like wrongheaded looks into teenage boozing, suicide pacts and even musical numbers about urban gang warfare! Join us in a selection of Cinefamily's favorites — presented on both 16mm and video — including the legendary 1980 "sledgehammer moral agenda" (Shock Cinema) production of Stoned, a fan favorite starring Scott Baio as a high school nerd who blossoms into a bleary-eyed addict almost overnight!
Watch a ridiculous musical number from "Ace Hits The Big Time"!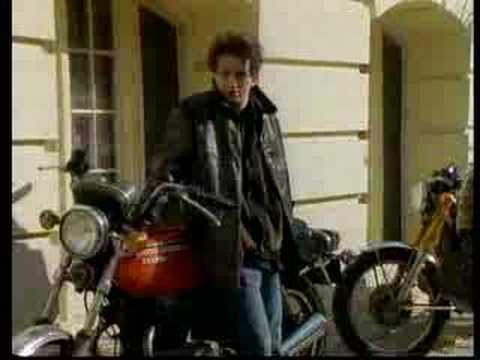 Watch a vintage TV spot for the drug-themed "Tattle: When To Tell On A Friend"!