A double bill of the darkly comic gems that launched Hal Hartley as one of the primary indie auteurs/arbiters of Nineties cool. Would you describe yourself as both high-minded and hopelessly childish? Maybe withdrawn in disgust but without apathy, wishing you could sucker-punch every chump you meet? Do you dream of locking the door and reading Tolstoy until the ozone burns off, and humanity finally toasts itself? If so, you might be a Hal Hartley character. Both of today's films take place in Hartley's native Long Island, and star the unforgettable Adrienne Shelley as a disaffected suburban teenager, each time drawn to a potentially dangerous man of mystery. In Trust, she and her star-crossed young reject (Hartley fave Martin Donovan) suffer so stylishly you almost forget she accidentally killed her dad. In The Unbelievable Truth (shot on a shoestring, and nominated for a Sundance Grand Jury Prize), she's enchanted by a genius auto mechanic recently released from prison for murder. Every withering deadpan comeback, heartfelt guitar line, absurdist lyrical flourish, and photographic étude of color and geometry feels precision-tuned and laser-guided, thanks to Hartley's obsessive command of the form.
Trust Dir. Hal Hartley, 1990, 107 min.
The Unbelievable Truth Dir. Hal Hartley, 1989, 90 min.
Watch the trailer for "Trust"!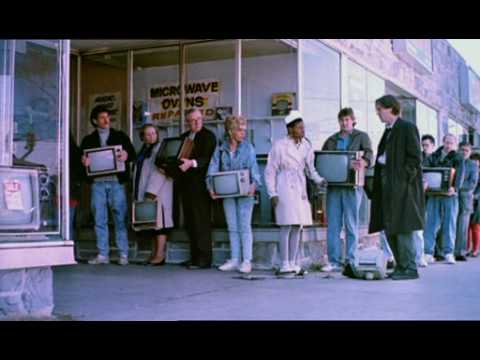 Watch the trailer for "The Unbelievable Truth"!