THE GREAT ECSTASY OF THE WOODCARVER STEINER – 9:45PM
Woodcarver Steiner's indelible minutes contain a perfect Herzogian subject: the "ski flier" who sails super-human distances — a serene young man who is portrayed to exist on a more transcendent plane. Walter Steiner is a medal-winning, record-breaking Swiss ski-jumper whom Werner's ultra-slo-mo camera routinely captures soaring impossibly, and with an eerie calm usually reserved for monks or yogis. When rendered in hundreds of frames per second, Steiner's feats dissolve the notion of the act as mere sport, launching it to the level of unearthly art bathed in death-defying ecstasy — a blissful state that Herzog finds himself in as well whilst doing live color commentary throughout the film. Also featuring an unforgettable, ethereal score by regular collaborator Florian Fricke (aka Popol Vuh), Steiner is easily one of the most visually breathtaking of all Herzog's films, documentary or otherwise — so relish this opportunity to see it on the big screen!
Dir. Werner Herzog, 1974, DigiBeta, 45 min.
Watch an excerpt from "The Great Ecstasy of the Woodcarver Steiner"!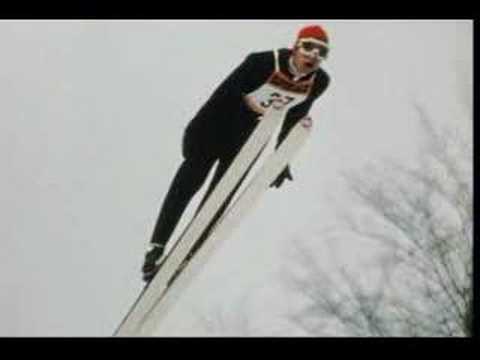 HOW MUCH WOOD WOULD A WOODCHUCK CHUCK… – 10:30pm
Herzog's yen for discovering the bizarre amongst the mundane here extends to his discovery of an alien language, in this mid-'70s paean to the blindingly fast private code of the Cattle Auctioneer. Planted in the Middle American milieu Herzog would soon return to for 1977's Stroszek, How Much Wood… is less concerned with the business of auctioneering as it is with the thrill of the "call" itself: how it arose as a language due to capitalism, how the winners at the Cattle Auctioneering World Championships grew to develop their skills, and the purely rapturous sensation of endless cascading machine-gun syllables.
Dir. Werner Herzog, 1976, DigiBeta, 45 min.
Watch an excerpt from "How Much Wood Would A Woodchuck Chuck…"!