"Saul Bass wasn't just an artist who contributed to the first several minutes of some of the greatest movies in history — in my opinion his body of work qualifies him as one of the best filmmakers of one of this, or any other time." – Steven Spielberg
Whether you realize it or not, you've been touched by and have admired designer/filmmaker Saul Bass — his striking work is ubiquitous to the modern eye, and his name has become synonymous with graphic design. You've frequently taken in his elegant, striking logos, from the AT&T "death star" to the silhouetted Girl Scout cookie sisters. He single-handedly reinvented the movie title sequence (Vertigo, West Side Story, Exodus and Goodfellas? All Bass creations), illustrated the most stylistically influential movie posters, and probably created the best film sequence Hitchcock ever directed — yes, the shower scene from Psycho. Yet an equally brilliant area of his work remains vastly underseen: commercials, whimsical educational and industrial films, a fantastical Ray Bradbury adaptation, and Phase IV, one of the most visually striking sci-fi features from the genre's Seventies golden age. With precise efficiency, Bass (with his wife/collaborator Elaine) communicated enormous feeling and information into the smallest of spaces, making him not only of our greatest designers or filmmakers — but one of the great eyes of the 20th century. With a big thank you to the Academy Film Archive and Jennifer Bass, tonight's program includes the lecture documentary Bass on Titles, a selection of Bass' rare commercials, excerpts from his industrial films, The Searching Eye (created for the 1964 World's Fair), his beloved pull-out-all-stops Why Man Creates, and more! Plus, Saul Bass' assistant editor Michael Lonzo and legendary title designer/Bass contemporary Pablo Ferro will be at the Cinefamily in person to speak on the subject of Bass's cultural influence!
JUST ADDED: the evening also includes a live panel on the work of Saul Bass, featuring Pablo Ferro (title designer/Bass contemporary) and Michael Lonzo (Bass's assistant editor on many classic '60s title seqences!)
Archival film materials courtesy of the Academy Film Archive.
Watch Cinefamily's original trailer for "Saul Bass On Film"!

Watch Saul Bass's opening credits from "It's A Mad, Mad, Mad World"!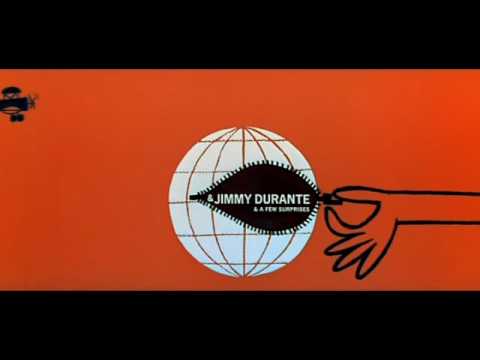 Watch excerpts from "Why Man Creates"!