Red Desert – 7:30pm
Michelangelo Antonioni's panoramas of contemporary alienation were decade-defining artistic events, and Red Desert, his first color film, is perhaps his most epochal. This provocative look at the spiritual desolation of the technological age — about a disaffected woman, brilliantly portrayed by Antonioni muse Monica Vitti, wandering through a bleak industrial landscape beset by power plants and environmental toxins, and tentatively flirting with her husband's coworker, played by Richard Harris — continues to keep viewers spellbound. With one startling, painterly composition after another, Red Desert creates a nearly apocalyptic image of its time, and confirms Antonioni as cinema's preeminent poet of the modern age.
Dir. Michelangelo Antonioni, 1964, 35mm, 120 min.
Zabriskie Point – 9:45pm
Sobering and drug-hazed, pristine and dirty, calming and terrifying, this visually jaw-dropping mini-epic from Antonioni is a nuanced Vietnam-era essay on political action and inaction, disenfranchised youth and commodity culture — all disguised as a free-flowing road movie with nudity and exploding refrigerators. Amongst a fractured narrative that follows a college-aged boy and girl on a panoply of ideological and sexual adventures, Zabriskie Point mingles the concrete and the abstract to captivating effect, and has achieved well-deserved cult status — due in no small part to Alfio Contini's daringly massive cinematography, and a killer soundtrack featuring Pink Floyd, Jerry Garcia, Roy Orbison and other legendary unfuckwithables. "[P]acked with wonders and marvels in every corner of the frame, and revealing profound truths about where we were and where we're going to be, Zabriskie Point resonates much more deeply than anything we may find in Easy Rider." — Stan Czarnecki, DVDBeaver
Dir. Michelangelo Antonioni, 1970, 35mm, 110 min.
Watch The Criterion Collection's "Three Reasons to see Red Desert"!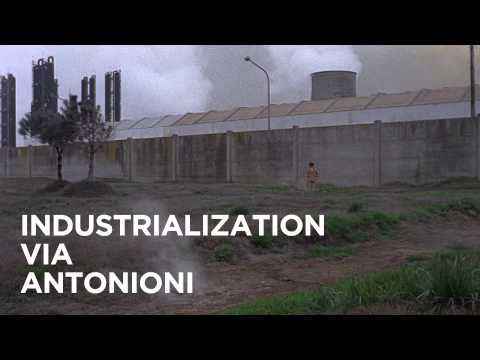 Watch the trailer for "Zabriskie Point"!