Onibaba – 8:00pm
A masterful dose of animal eroticism and slow-burn psychological horror, Onibaba is a seductive fever dream of a ghost story — once seen, never forgotten. In war-torn feudal Japan, an old woman (Shindo's regular muse Nobuko Otowa) and her daughter-in-law scrape a lonely living by preying on injured samurai in a vast field of tall grass, but when a scraggly, devilish neighbor returns from battle, the explosive sexual tension between the three threatens to unravel everything — until, that is, the appearance of an ominous demon mask. His first foray into the period ghost-story genre, Onibaba marked a radical theatrical departure for Shindo while also simultaneously exploring his recurring themes of poverty, class and womanhood, and the results are shattering. With a thrilling taiko drum score by Hikaru Hayashi and impeccably sharp camerawork by DP Kiyomi Kuroda that works wonders with shadows, rain and waving grass, Onibaba continually escalates its hair-raising tone right up until its final frightful frames.
Dir. Kaneto Shindo, 1964, 35mm, 103 min.
Tree Without Leaves – 10:00pm
Tree Without Leaves is Shindo's autobiographical journey through a pre-WWII Hiroshima of his childhood, combined with an affecting self-examination of his twilight years. An aging screenwriter, preparing to write his first novel, looks back on his past, including his family's declining fortune, his distant father, and his doting mother (Shindo regular/spouse Nobuko Otowa), whose near-incestuous affection is expressed through images that are both provocative and haunting. Rather than revolving around Hiroshima-set historical cataclysm (as in the example of Lucky Dragon No. 5, also appearing in this festival), this ultra-personal later work, which focuses on personal memory and mortality, contains some of the most wistful sequences of Shindo's career.
Dir. Kaneto Shindo, 1986, HDCAM, 105 min.
Watch excerpts from "Onibaba"!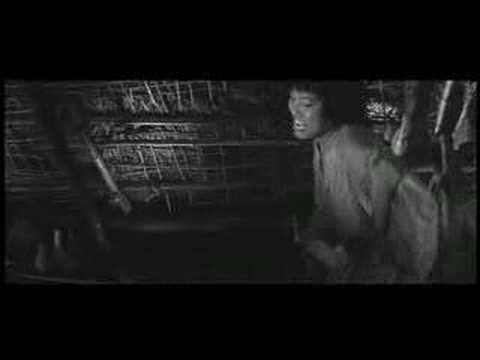 Watch an excerpt from "Tree Without Leaves"!