Location: The Bob Baker Marionette Theater, 1345 W. 1st St., 90026. NOTE: this event does not take place at the Silent Movie Theater. Shake off that winter frost and burst into full bloom, as we rejoice in the reemergence, rebirth, resurrection and rejuvenation that is the spirit of Spring — with a special celebration held at The Bob Baker Marionette Theater! Flowers are sprouting, eggs are hatching, and all the stringed critters feel like singing, so they've invited female-folk supergroup The Living Sisters (featuring Becky Stark of Lavender Diamond, Eleni Mandell and Alex Lilly) and their friend comedian/musician Charlyne Yi to join in the seasonal serenade. Replete with perky puppet performances, harmonically zesty singalongs from the gals — and Cinefamily's freshly plucked vernal visual bouquet of shorts, clips and cartoons — this equinox extravaganza is sure to make your sun a little brighter, and your grass a little greener! Plus, join us after the show for some spring snacks and a glass of dandelion wine, as we toast the turn, turn, turning of the season.
Watch Cinefamily's original trailer for the Spring Equinox Extravaganza!

Watch Michel Gondry's music video for The Living Sisters' "How Are You Doing?"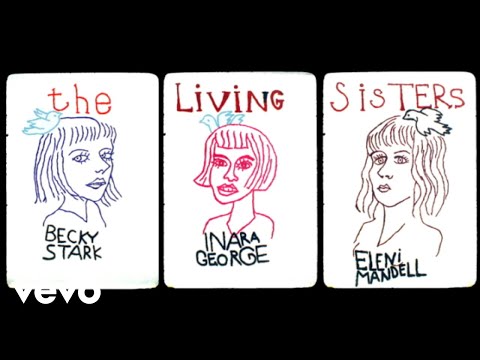 Get a taste of our Spring Equinox mix with "Love is All" from The Butterfly's Ball!