Nilbog: LIVE! – 8:00pm
Nilbog is a horror film score tribute band like no other — because it might be the only one! Featuring some of L.A.'s most dedicated film music lovers (as well as former/current members of Captain Ahab, Anavan, Monsturo and Rose For Bohdan), Nilbog exists to pay homage to classic soundtrack moments by Goblin, John Carpenter, Giorgio Moroder, Ennio Morricone and other masters of the form. Utilizing vintage synths and a keen ear for detail, this five-piece band recreates down to the last timbre some of the most beloved and fetishized horror movie themes of the past few decades — and has piles of fun doing it. Tonight, hear them perform tunes from Deep Red, Escape From New York, Suspiria, Tenebrae, Friday the 13th Part III, Phantasm and others!
LISTEN TO LIVE TRACKS FROM NILBOG'S MARCH 2011 APPEARANCE AT THE CINEFAMILY!
Goodbye Uncle Tom – 9:30pm
A jaw-dropping exercise in excess and extreme political incorrectness — and the Mt. Everest of mockumentaries — Goodbye Uncle Tom contains a bevy of images you'll never be able to unsee, all accompanied by a rapturous and insane soundtrack of melodic ballads and skull-searing fuzz guitars by maestro Riz Ortalini. Unseen in the U.S. on 35mm for years, if not decades, this is the "jump the shark" moment of sleazy Italian mondo masterpieces. Directed in faux-documentary style by Mondo Cane filmmaking duo Jacopetti and Prosperi, you get to witness the historically accurate degradation of Old South slavery as if you were there, courtesy of the film-crew-within-the-film, who land via helicopter at a pre-Civil War plantation and chronicle the region's daily atrocities in graphic detail. If you've only heard about this film, or even if you've seen it on home video, seeing it with a packed house on the big screen in 35mm(!) will be the highlight of your grindhouse season.
Dirs. Gualtiero Jacopetti & Franco Prosperi, 1971, 35mm, 123 min.
Watch the original Italian trailer for "Goodbye Uncle Tom"! WARNING: NSFW.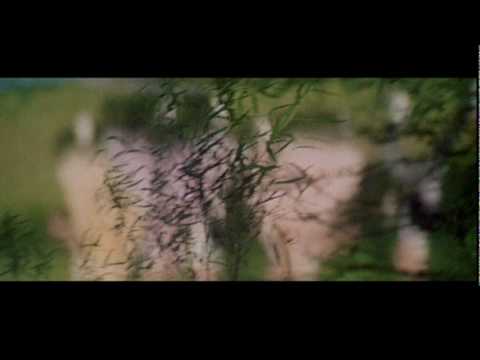 Watch Nilbog performing the theme to "Deep Red" live!