Some of the wildest, funniest and most surreal WTF cartoons ever made came from the studio of one Max Fleischer. The greatest rival during the 1930s to the then-newly minuted throne of Walt Disney, Fleischer's Betty Boop and Popeye became more popular than Mickey and Minnie, and though Uncle Walt gets the credit, Fleischer made sound cartoons, three-dimensional cartoons, and even feature-length cartoons before Disney did! This month, our resident animation historian Jerry Beck presents a spectacular collection of the funniest Fleischer flicks, presented in jaw-dropping 35mm and restored from the original negatives by the UCLA Film & Television Archive! The program includes pre-code Betty Boop classics including Boop-Oop-A-Doop (where Betty is almost raped by a lecherous circus ringmaster), Bimbo's Initiation ("Wanna be a member?") and the coked-up Cab Calloway version of "Snow White". We'll also screen some Koko the Clown, several follow-the-bouncing-ball sing-a-longs, and Color Classic cartoons using Fleischer's patented "Stereo-Optical" 3-D process (without needing glasses!)
Watch the vintage Fleischer toon "Ain't She Sweet"!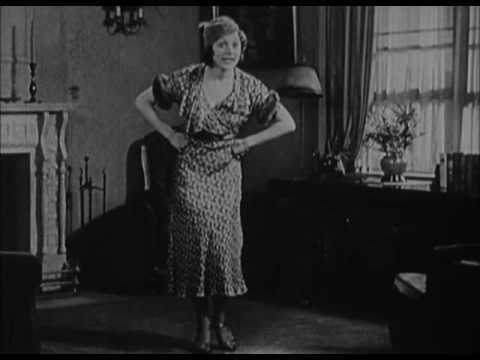 Watch the vintage Fleischer toon "Dancing On The Moon"!