Is Negativland a "band"? Media hoaxers? Activists? Artists? Musicians? Filmmakers? Culture jammers? Comedians? An inspiration for the unwashed many? A nuisance for the corporate few? Decide for yourself in this video & storytelling presentation from founding Negativland member Mark Hosler that uses films and stories to illustrate the many creative projects, hoaxes, pranks and "culture jamming" that Negativland has been doing since 1980. Whether you're a hardcore Negativland fan, or even unfamiliar with the band (but interested in a highly entertaining and informative jaunt into the evolving landscape of art vs. ownership), Hosler's EIF! keynote presentation is essential, and we can't recommend it enough. As well, stick around for a Q&A with Mark Hosler after the presentation!
Watch an excerpt from a previous edition of Mark Hosler's lectures!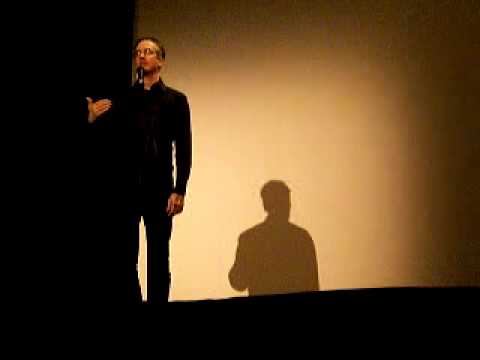 Watch an excerpt from the infamous news broadcast involving Negativland's media hoaxing, later to be sampled in Negativland's own "Helter Stupid"!