It Came From Kuchar – 7:30pm
Underground filmmaking twins George and Mike Kuchar are finally the subjects of the loving, in-depth documentary portrait they deserve — one that serves to highlight their uniquely enchanting spirits. The definitive document on their careers, It Came From Kuchar traces George & Mike's history from their childhood time in the 1950s spent compulsively copying Hollywood melodramas with their aunt's 8mm home movie camera, to their time wowing the '60s underground film scene (and subsequently deeply influencing a young John Waters), and all the way to George's forty-year legendary teaching/filmmaking stint at the San Francisco Art Institute, where he produced an endless ongoing array of crazed pieces with the aid of his yearly students. Alongside numerous clips from the Kuchars' colorful filmography (including Hold Me While I'm Naked and Sins of the Fleshapoids) are revealing interviews with both filmmakers they've inspired, like John Waters, Buck Henry, Atom Egoyan, Todd Haynes and Wayne Wang — and key on-screen participants, ranging from the earliest days in the Bronx through George's SFAI films of the current day. "What emerges is a heartfelt valentine to filmmaking at any cost." — Nathan Rabin, AV Club
Dir. Jennifer M. Kroot, 2009, digital presentation, 86 min.
George Kuchar's NYC Shorts – 9:15pm
Made during the heyday of the heady 1960s New York City filmmaking underground, these are the films that almost defined the term. And, they're funny as hell; George's Hold Me While I'm Naked is worth the price of admission alone. This fifteen-minute camp classic easily transcends the limitations that such a term as "camp classic" might impose, as it adds true poignancy and pathos into the mix amongst its garish color palate, playfully aggressive stylization, manic dialogue delivery and giggle-fit melodrama. "Described by Ken Kelman as 'a perfect fusion of mock-Hollywood and mock-avant-garde styles', Hold Me While I'm Naked is a virtual lexicon of camp characteristics that stands as George Kuchar's most perfectly realised example of 'the theatricalisation of experience' that lies at the core of this sensibility." (Deborah Allison, Senses of Cinema) Join us for a slate of George's very best work from his fertile filmmaking post-adolesence!
Watch the trailer for "It Came From Kuchar"!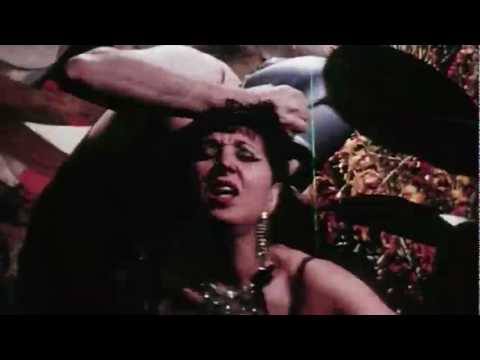 Watch an excerpt from "Hold Me While I'm Naked"!