Being a teen girl is hard. You've got to deal with boys, boobs, bratty brothers and Brad, the hunky football star who doesn't even know you're alive. Uggghhh! But when you find out on your 16th birthday that you're descended from Salem witches, life is, like, totally going to get complicated. Sure, Teen Witch is a sweet-natured coming-of-age fairy tale — but it's also a top-tier rager: a mind-blowing non-stop fun machine dealing with the tough topics of today (rap battles, magical ability), a cotton-candy comedy packed with teased-out neon fashion, and a you'll-never-get-it-out-of-your-head soundtrack of original songs (seriously, you're gonna have to dig deep to Top That.) Plus, the cast's got supernatural appeal: the sexy duo of Robyn Lively and Dan Gauthier, Near Dark's Joshua John Miller and Poltergeist's Zelda Rubinstein, just to get started. Grab your wand and head to Cinefamily to fall under the Teen Witch spell all over again!
Dir. Dorian Walker, 1989, 35mm, 90 min.
Watch the trailer for "Teen Witch"!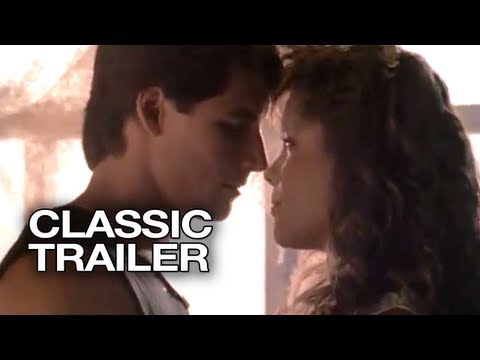 Watch the "Top That" rap from "Teen Witch"!