What's Up, Docs presents Cinema Eye Honors
With new technologies and audiences, the last decade has allowed filmmakers to experiment and push the form of documentary in exciting new directions. In 2008, New York City saw the debut of the Cinema Eye Honors: a new award given to nonfiction features that are both innovative and firmly dedicated to artistic craft — not just those that are "good for you" or feature "an important cause," but ones that create a lasting resonance. The folks at Cinema Eye encourage audiences to engage in breathtaking new ways with nonfiction film, whether the work is observational, journalistic, activist, essayistic, light-hearted or provocative — and we couldn't agree more. Join us as we highlight in this January afternoon matinee series four dazzling tour de forces of style and emotion, all nominated for awards at the 2014 Cinema Eye Honors.
Cutie and the Boxer (Ushiro & Noriko Shinohara, plus filmmaker Zach Heinzerling all in person!)
"'Art is a demon that drags you along,' says 80-year-old visionary painter Ushio Shinohara in first-time director Zachary Heinzerling's delicate portrait, but neither Shinohara nor his supportive wife and fellow artist Noriko are looking for a cure. Heinzerling's beautifully shot, painfully intimate look at the aging couple's struggle to survive amid personal and financial strain is both heartbreaking and intricately profound. This is a story about creative desire so strong it hurts. Shinohara, a resident of NYC's fine art scene since the late '60s, primarily indulges in a practice known as "box painting," an aggressive technique that finds him hurtling paint-covered gloves across a massive canvas, churning out loud, stream-of-conscious abstractions in under three minutes. The filmmaker brings this world to life with a mixture of realism and vivid imagery. Set to Yasuaki Shimizu's smooth jazz compositions, animations based off Noriko's drawings and subtle camerawork that explores the crevices of Shinohara and Noriko's lives, Cutie and the Boxer uses each frame in expressive ways on par with its subjects' work." — Eric Kohn, Indiewire. Ushiro and Noriko Shinohara, plus filmmaker Zach Heinzerling, will all be here in person for a Q&A after the film!
Dir. Zachary Heinzerling, 2013, digital presentation, 82 min.
Watch the trailer for "Cutie and the Boxer"!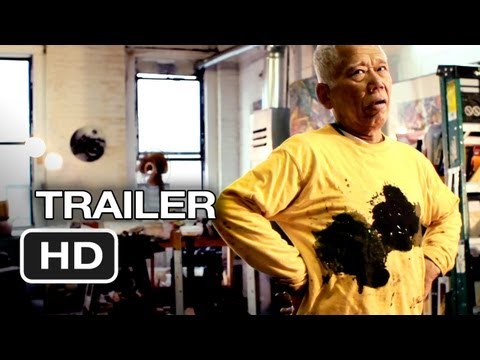 The Search for Emak Bakia
The Mystery of Man Ray!
The phrase "a love letter to cinema" is in heavy use these days — but The Search For Emak Bakia truly lives up to the notion, unraveling a decades-old mystery in the process and highlighting the legacy of Man Ray: the surrealist pioneer who emerged as one of the most influential artists of the 20th century. In 1926, Man Ray directed Emak-Bakia, the landmark cinépoéme utilizing avant-garde techniques the filmmaker would become famous for, such as soft focus, multiple exposures and the "Rayograph" (which involves photographic exposure without the aid of a camera!) Modern filmmaker Oskar Alegria, yearning to locate the Basque house in which Emak-Bakia was filmed, finds himself in a bind: only three views of the mansion exist in the film, there are no archival listings, and today no one remembers the house. Abandoning traditional journalistic approaches, Oskar instead embarks on a psycho-geographical journey which has him following a glove floating in a breeze, lying in a pigsty, and contacting a musician whose CD he found on Man Ray's grave. It's a beautiful, humorous work that playfully illuminates and expands our notions of cinema, language, and meaning.
Dir. Oskar Alegria, 2012, digital presentation, 83 min.
Watch the trailer for "The Search for Emak Bakia"!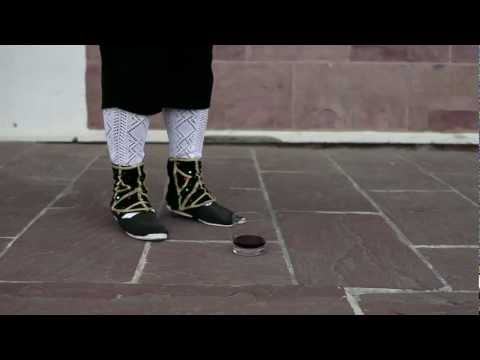 Harry Dean Stanton: Partly Fiction (filmmaker Sophie Huber in person!)
Harry Dean Stanton in song!
""How would you like to be remembered?' the director David Lynch asks the actor Harry Dean Stanton during the documentary Harry Dean Stanton: Partly Fiction. 'Doesn't matter,' is the laconic reply, and you know he means it." — Jeannette Catsoulis, New York Times
One of the most enigmatic and iconic character actors in the entire film medium. The possessor of an incredibly delicate, melancholy singing voice — one that will break your heart. An intensely cagey, vulnerable man who's lived enough crazy stories for a platoon of lifetimes. With exquisite B&W photography, filmmaker Sophie Huber's Harry Dean Stanton: Partly Fiction blessedly doesn't attempt to tell a linear version of Harry Dean's career, but rather glides from moment to flickering, smoldering moment — aided by interviews with close friends David Lynch, Wim Wenders, Sam Shepard, Debbie Harry and Kris Kristofferson. In the gentle careening, Harry Dean's music emerges as a focal point of his life and ethos; in expressing himself through song, Harry Dean paints a lugubrious, ethereal version of his life that mere words could never express. Schedule permitting, filmmaker Sophie Huber will join us for a Q&A after the film!
Dir. Sophie Huber, 2012, digital presentation, 77 min.
Watch the trailer for "Harry Dean Stanton: Partly Fiction"!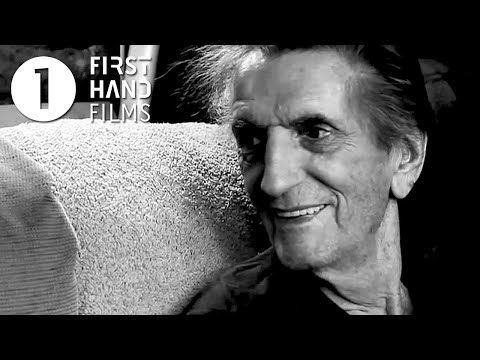 Bending Steel (producer Ryan Scafuro in person!)
A modern-day strongman tale!
Even for folks who aren't dedicated to sports, the sports film can hold an immeasurable amount of excitement, drama and deep emotion, as its subjects put themselves to the ultimate physical/mental tests — and Bending Steel is one of 2013's most intimate, satisfying films of its kind, as it follows Chris Schoeck, an introverted loner from Queens who dreams of becoming a modern-day strongman. Faced with unsupportive parents and nonexistent friends, Chris finds acceptance and kinship among the strongmen of Coney Island, whose art is a living window into an earlier, turn-of-the-century era. As he prepares for his first public show, Chris struggles to overcome physical limitations, crippling social anxiety — and an unyielding two-inch bar of steel becomes a symbol of everything that's held him back in life. This is a deeply empathetic, awe-inspiring film, one rich with subtle details that linger long in the memory, like the unforgettable sound of steel actually bending in Chris's hands as he trains in his apartment building's dingy basement. Both a touching portrait, and a peek into a fascinating subculture. Producer Ryan Scafuro in person for a Q&A after the film!
Dir. Dave Carroll, 2013, digital presentation, 92 min.
Watch the trailer for "Bending Steel"!