Up From The Depths
From Cinefamily's very beginnings, one of our greatest loves has been the joy of discovery — the extreme curio factor — the "what the hell am I watching?!" feeling that envelops us like a cocoon whenever we stumble across celluloid of unknown artistic origins. And, a great pleasure we have as programmers is the ongoing realization that the supply of bizarre curios never seems to end.
Running Cinefamily brings a game of limitations, though — as in, what we're doing is intended for an audience. But what about the films made for no one? The ones we want to show "just because"? And what about the ones we've never even heard of, but sound so out-there that we simply MUST screen them?
We have a saying: these films are Not For Civilians.
After years of keeping these feathers in the cap, it's time to let loose. Doesn't matter that they might be too personal a pick, too difficult to parse from their flaws, too confusing, too challenging, or just too damned strange. That's all part of the fun.
We don't promise these films will be "good". We offer them with no explanations, no justifications and no apologies. The only thing we can guarantee is that all here are coming UP FROM THE DEPTHS of obscurity — and you're invited to join us.
Horror House on Highway Five (World theatrical premiere w/ filmmaker Richard Casey in person!)
Restoration courtesy of Vinegar Syndrome
While researching an ex-Nazi scientist who built V-2 rockets out in the desert, a group of students are targeted by a serial killer sporting a Richard Nixon mask. We're still trying to unpack the symbolism here… but it's not for a lack of a good time. With bugs, drugs, sex, freaks, fascism, rocket science, black magic and murder, what more do you need? Basically, this trash horror treasure shows Tricky Dick doing to puerile coeds what he did to trust in America's highest office. Let's put it this way: no matter what, you'll enjoy more 80's slasher, bleeding skull WTF-ness than you can shake a swastika at.
Dir. Richard Casey, 1985, DCP restoration, 87 min.
Watch the Cinefamily original trailer!
UP FROM THE DEPTHS: Pigs (New 2k Restoration w/ Toni Lawrence in person!)
Out on blu ray from Vinegar Syndrome – March 29th!
Character actor Marc Lawrence (The Man With the Golden Gun, Marathon Man) wrote, directed & cast his very own daughter in this Last House on the Left-esque descent into psychological depravity. Lynn Webster (Toni Lawrence) moves to an aptly-secluded California town and takes a job as a waitress working for an ex-circus performer (played by her father), who oddly keeps a pen of 12 ravenous pigs whose appetite is allegedly only satiated by human flesh!
Clearly a large influence on the markedly goofier Motel Hell, Pigs is a singular slice of 70s American independent sleaze, delving deep into a visceral world of of psychological, claustrophobic tension fueled by cinematographer Glenn Roland (Ilsa, She Wolf of the S.S.), aggressive sound design and an eerie, haunting score from Charles Bernstein (Gator, A Nightmare on Elm Street). Star Toni Lawrence joins us in person to present the brand new 2k restoration (from Vinegar Syndrome) of the director's cut!
Dir. Marc Lawrence, 1972, 2k DCP Restoration, 80 min.
Watch the Cinefamily original trailer!
UP FROM THE DEPTHS: Some Call It Loving
Those who "like to keep their fairy tales innocent, their pornography sordid, their allegories obvious and their dreams intact are bound to be disconcerted" (Jonathan Rosenbaum) by this bizarre fever dream, wrought with magical realism and strange fantasy. A disillusioned musician (Zalmon King) buys a "Sleeping Beauty" (Tisa Farrow), from a sleazy carny, awakening the young girl at his secluded castle. Perhaps unsurprisingly, Harris came up with the initial idea for this "obstinately and superbly unclassifiable" (Rosenbaum) adaptation of John Collier's short story, "Sleeping Beauty," while working on Lolita with Stanley Kubrick. With sumptuous visuals by cinematographer Mario Tosi (Carrie, The Stunt Man), a haunting score by Richard Hazzard (Xanadu, Terms of Endearment), plus Richard Pryor as a drunken saxophonist, you'll fall right into this outré fantasy.
Dir. James B. Harris, 1973, DCP,  103 min.
UP FROM THE DEPTHS: Deafula
One of the great white whales of psychotronic cinema, Deafula is as strange and singular as it sounds and possibly the most original Dracula adaptation ever. It's also the first full length feature film ever created entirely in sign language (with oddly affecting dubbed-in dialogue for a hearing audience). Our vampire, Steve, is a preacher's son and a mild-mannered theology student with sad, gentle blue eyes and a blond seventies shag, who isn't bothered by crucifixes or walking around in daylight but is bothered a lot by the inexplicable trail of blood-drained corpses that lie in his wake.
When the bloodlust comes upon him, he transforms into Deafula, an opera-caped, black-haired vampire (with an inexplicably giant schnozz), who sucks on attractive ladies but also does things like mind-control a violent junkie biker to drive himself and his girlfriend off a cliff. Only after Steve's father lies dying of a heart attack does he direct him to his mother's friend, a powerful occult wizardess who was at Steve's birth. With her bug-eyed, handless (the deaf version of a mute!) hunchback assistant by her side, she reveals the satanic truth of Steve's heritage and what he must do to rid the evil from his nature.
Dir. Peter Wolf, 1975, 16mm, 95 min.
UP FROM THE DEPTHS: Programmers' Birthday Jam (feat. "Nunzio")
"You'll feel so good after you see 'Nunzio'." — original Nunzio poster tagline
We're sure that, in some of the public's eye, everything we program at Cinefamily is an indulgence, but know that there are things we program for your betterment — and there's things we do purely because we like the ridiculous way they sound. Plus, it's Bret's, Tom's and Hadrian's birthday all in January, so we felt like indulging ourselves a little bit. What do you get the film programmer who has everything? A film they've never heard of, or indeed, a film no one's ever heard of. 1978's "feel-good" Nunzio, starring David Proval (Gandolfini's antagonist on The Sopranos) as a mentally-challenged Italian-American delivery boy who dreams of being a superhero, fits the bill. It's never appeared on any home video format, only a single extant clip of it lives on YouTube — and, most importantly — only one person in our extended film freak circle claims to have viewed it as a tiny child. And he can't remember anything about it beyond that. Take the plunge with us, as we figure out what the hell we're in for together, on the big screen, live as it unfurls. The power of discovery compels you!!
Dir. Paul Williams, 1978, 35mm, 85 min.
Watch the only clip of "Nunzio" we could find!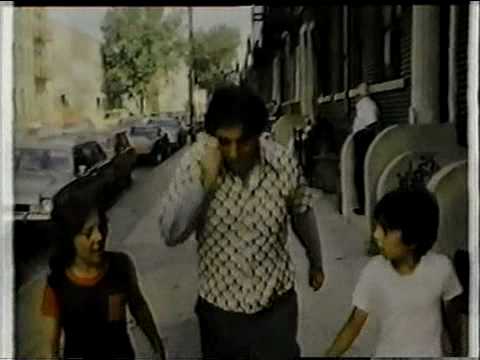 UP FROM THE DEPTHS: J.C.
"Could this be the missing link between "Mad Max" and "The Passion of The Christ"?" — Trash Palace
Purely, we just wanna check this out on the big screen, because we've heard so much strange stuff about this one. One of the more salient weirdo titles from the post-Easy Rider/post-Billy Jack hangover era, J.C. is "the Jesus biker movie". Our hero feels from his religious nut of a father, and to rebel against his pop's righteous ways, kickstarts a dogmatic biker gang and leads an LSD-soaked campaign against The Man. How can ya go wrong with biker buddies like a bald menace named "Mr. Clean", and drug-induced visions of God's winking eye? Join us on the one-way path to biker salvation!
Dir. William F. McGaha, 1972, 35mm, 99 min.
UP FROM THE DEPTHS: The Driver's Seat
NOTE: doors for this screening will open at midnight. Elizabeth Taylor made a long, fruitful and unpredictable career out of playing women driven to the brink of bat-shit insanity — and once the spectacle of Cleopatra had receded into the rearview, what excitingly remained were HFS gems like The Driver's Seat, in which the Lizsploitation form is pushed to its outermost limits. Miz Taylor finds herself playing a totally nucking futs kind of woman travelling to Italy for a series of misadventures in search of a man who'll play bondage games, with a hopefully fatal outcome. If that alone doesn't sound juicy enough for you, how about Taylor's non-stop surrealist gibberish dialogue, containing such bon mots as "When I diet, I diet and when I orgasm, I orgasm! I don't believe in mixing the two cultures!", and "I sense a lack of absence"? And an Andy Warhol cameo? And an avalanche of white/off-white post-modern décor? And a director who seems so intent on tricking the film out with deliberately elliptical craziness that he forgets to reign in even a smidge of Taylor's wonderful overwroughtness? This one, as we say in Cinefamily-speak, is "a real ripper."
Dir. Giuseppe Patroni Griffi, 1974, 35mm, 102 min.
Watch the bonkers trailer for "The Driver's Seat"!

UP FROM THE DEPTHS: Why Me?
Picture it: Anchorage, Alaska, 1968. On her way to work, Air Force nurse Leola May Harmon has her face destroyed when a drunk driver plows into her car. After many reconstructive surgeries, Leola falls in love with her surgeon — who ends up grafting parts of her vagina onto her mouth. Put down that margarita, and read that one carefully again: PARTS OF HER VAGINA ONTO HER MOUTH. Yup — true story all the way, one craftily told in the 1984 Emmy-winning rip-roarer Why Me?, starring '70s Movie-Of-The-Week queen Glynnis O'Connor (The Boy In The Plastic Bubble.) With her mouth sewn mostly shut throughout the film, O'Connor's weird portrayal frequently hits Liz Taylor-style, wide-eyed freakout notes (which are always welcome) — and her medical paramour is played to the hilt by Armand Assante, who waltzes in as if he's the lead in a hard-boiled neo-noir, making their scenes together a pleasingly piquant study in Off-Kilter Scenery Chewing 101. Toss in a queasy Craig Wasson (Body Double) as the uneasy ex-boyfriend and some real doobie-worthy flashes of unexpected psychedelia, and you've got a nice night out at the movies.
Dir. Fielder Cook, 1984, 100 min.
Watch Cinefamily's original trailer for "Why Me?"

UP FROM THE DEPTHS - Schoolgirl Report 2: What Keeps Parents Awake at Night
Time-honored, taste-tested, mother-approved — the long-running German sex comedy series Schoolgirl Report spawned instant box office success in Europe, a total of 14 films, and a solid reputation as some of the kookiest in counterculture pop art erotica. Following the success of Italian mondo films depicting the disturbing "reality" of human life around the globe, some enterprising German producers took it one step further by smashing this template together with the saucy Scandinavian flavor of I Am Curious (Yellow), and bright, zippy soundtracks by mod master Gert Wilden. The result: a "life on the street" look at all the trouble young nymphets were getting into around Deutschland, featuring "candid" interviews and naughty scenarios amply balancing bare flesh with wink-wink rib-nudging. Though the passage of time has lessened the "shocking" nature on display, the fashions, hairstyles and free-for-all natural nudity all add up to a refreshing step back to a more innocent time — one when the mere thought of an unmarried young girl getting it on with someone of her own free will was enough to send the establishment into spasms of moral outrage. Come romp with us!
Dir. Ernst Hofbauer, 1971, 35mm, 91 min.
Watch Cinefamily's original trailer for "Schoolgirl Report 2″!

UP FROM THE DEPTHS: Dynamite Chicken
Waaaay before the advent of YouTube, what did denizens of the '70s counterculture do when they wanted to watch a random barrage of amazing, funny and bizarro twaddle? Why, they clopped on down to the late-night moviehouse to catch Dynamite Chicken: a non-stop omnibus of silly, stick-it-to-the-man mayhem, interspersed with cameos (both staged and culled from archival footage) by John & Yoko, Leonard Cohen, Lenny Bruce, Michael O'Donoghue, Jimi Hendrix, Eric Dolphy, Tuli Kupferberg of the Fugs, Sha-Na-Na (gulp!), Fred Willard, B.B. King, Allen Ginsberg, Malcolm X, Andy Warhol, the Velvet Underground and much more. Lensed in '69, this is a prime time capsule of Vietnam-era yuks on the heavy-duty subjects of war, patriotism, narcotics, the fuzz, feminism — oh, and did we mention that the bedrock of it all is Richard Pryor? Our main man does about 10 minutes' worth of great material delivered straight into the camera, interspersed throughout the sketch comedy schtick and irreverent clowning.
Dir. Ernest Pintoff, 1971, 35mm, 76 min.
Watch the trailer for "Dynamite Chicken"!

UP FROM THE DEPTHS: Death Bed - The Bed That Eats (filmmaker George Barry in person!)
Schedule permitting, filmmaker George Barry in person! Just when you thought you'd seen it all — murderous houseplants, elevators, computers, even tomatoes — along comes Death Bed. Immortalized by comedian Patton Oswalt in an evocative on-stage rant, this highly amusing bit of gothic surrealism takes place primarily within a stone crypt, where the only remaining piece of a demonic house sits in waiting for horny young thrillseekers to stumble upon it before digesting them whole. Though most obviously "horror", Death Bed also fits snugly within outré experimental conventions — in particular, director George Barry eschews rational plotting and dialogue exposition in favor of whimsical perversity along the lines of James Broughton, whose memorable '68 underground short The Bed must've been a strong influence. Never given a chance theatrically after its lengthy '70s post-production, Death Bed languished in the vaults after American distribution plans went belly up and a possible British distributor took off with a pirated copy. Fortunately for horror fans, Death Bed has finally emerged from its resting place, and onto Cult Epics' brand-new Blu-Ray release. Come celebrate the occasion by letting Death Bed gurgle its way into your black, black heart.
Dir. George Barry, 1977, HD presentation, 80 min.
Watch Cinefamily's original trailer for "Death Bed: The Bed That Eats"!

Shock 'Em Dead (Michael Angelo performing in person & cast/crew reunion!)
Shredder extraordinare Michael Angelo in person!
Raise your fists to the awesome power of one of the Nineties' most hellacious underground horror films! Let's pretend you're a huge dweeb who lost your pizzeria gig, got evicted from the trailer park, got humiliated by the dream band you just auditioned for — all before Satan plays double-necked guitar and shocks the power of rock into you! You wake up to find yourself with huge hair, a sweet-ass house, hot babes, and the power to strum your axe like a God. The catch? You and your gang of bimbos must kill and consume the living in order to survive! Are we describing a wet dream you had in middle school? No, it can only be Shock 'Em Dead, starring Traci Lords! Incredible visuals, fake boobs, petty revenge, satirical comments on the vapid, soulless L.A. music industry, and guitar wizardry by Michael Angelo Batio (Guitar One Magazine's "Number One Shredder of All Time") — need we say more?! Highly recommended, and a proud earner of the Robert Johnson Cinematic Seal of Excellence! Join us after the show for a cast/crew reunion Q&A — and a full live set from Shock 'Em Dead guitar god Michael Angelo Batio, featuring the legendary Double-Guitar from the film!
Dir. Mark Freed, 1991, digital presentation, 93 min.
Watch Cinefamily's trailer for "Shock 'Em Dead" and Michael Angelo Batio LIVE!

The 100 Most Outrageous Kills + The House By The Cemetary (brand-new HD restoration!)
The return of Cinefamily's mondo kill-o-rama!
To win one of 5 pairs of tix for this show, send us your absolute favorite movie kill (either in a Youtube/Vimeo link, or in text description) to bret@cinefamily.org … the most insane clips determine the winners!
Cinefamily's 100 Most Outrageous Kills – 8:00pm
From the golden age of goremastery to the innovative new technologies of modern effects wizards, cinema is littered with the bodies of the awesomely dispatched — and cold-blooded murder, in the hands of innovative filmmakers who present it in ways we've never seen before, can be a heavenly fine art. Tonight, in a show originated at Austin, Texas's Alamo Drafthouse, we'll be celebrating the absolute finest in on-screen annihilation with a non-stop nightmare of intestine-ripping, head-bursting, unrepentant baby-eating and other crimson-soaked savagery! This night is intended for the most severe and iron-stomached bloodhounds around, and we accept absolutely no responsibility for lost lunches. Wimps and weekend horrormeisters, leave the hall; if you can't stand the meat, stay out of the kitchen. See all you deathbeasts in the murderpit!!!!
The House By The Cemetary (brand-new HD restoration!) – 9:30pm-ish
A rare kick-ass horror film that even dislikers of gore tend to enjoy, The House by the Cemetary contains Lucio Fulci's typically strong emphasis on atmosphere and shocking visuals, but also devotes more time than usual to character development and surprising plotting, allowing the graphic gore to serve as a function of the story rather than an end unto itself. The last of Fulci's Gothic zombie excursions (and the conclusion of his unofficial early '80s "Gates Of Hell" trilogy), House is also a strangely beautiful film, with Sergio Salvati's expert 'scope cinematography crafting a strange world of childhood fairy tales gone very bad, and Walter Rizzati's poignant score providing much needed emotional support. Here, Fulci really shines and produces some of his finest work; the claustrophobic mixture of chills and supernatural poetry would do Mario Bava proud.
Dir. Lucio Fulci, 1981, HD presentation, 87 min.
Watch Cinefamily's trailer for "The 100 Most Outrageous Kills"!

Watch the trailer for "The House By The Cemetary"!

Nilbog: The World's Only Horror Movie Music Tribute Band LIVE! + Goodbye Uncle Tom (ultra-rare 35mm screening!)
Beloved and fetishized horror themes live!
Nilbog: LIVE! – 8:00pm
Nilbog is a horror film score tribute band like no other — because it might be the only one! Featuring some of L.A.'s most dedicated film music lovers (as well as former/current members of Captain Ahab, Anavan, Monsturo and Rose For Bohdan), Nilbog exists to pay homage to classic soundtrack moments by Goblin, John Carpenter, Giorgio Moroder, Ennio Morricone and other masters of the form. Utilizing vintage synths and a keen ear for detail, this five-piece band recreates down to the last timbre some of the most beloved and fetishized horror movie themes of the past few decades — and has piles of fun doing it. Tonight, hear them perform tunes from Deep Red, Escape From New York, Suspiria, Tenebrae, Friday the 13th Part III, Phantasm and others!
LISTEN TO LIVE TRACKS FROM NILBOG'S MARCH 2011 APPEARANCE AT THE CINEFAMILY!
Goodbye Uncle Tom – 9:30pm
A jaw-dropping exercise in excess and extreme political incorrectness — and the Mt. Everest of mockumentaries — Goodbye Uncle Tom contains a bevy of images you'll never be able to unsee, all accompanied by a rapturous and insane soundtrack of melodic ballads and skull-searing fuzz guitars by maestro Riz Ortalini. Unseen in the U.S. on 35mm for years, if not decades, this is the "jump the shark" moment of sleazy Italian mondo masterpieces. Directed in faux-documentary style by Mondo Cane filmmaking duo Jacopetti and Prosperi, you get to witness the historically accurate degradation of Old South slavery as if you were there, courtesy of the film-crew-within-the-film, who land via helicopter at a pre-Civil War plantation and chronicle the region's daily atrocities in graphic detail. If you've only heard about this film, or even if you've seen it on home video, seeing it with a packed house on the big screen in 35mm(!) will be the highlight of your grindhouse season.
Dirs. Gualtiero Jacopetti & Franco Prosperi, 1971, 35mm, 123 min.
Watch the original Italian trailer for "Goodbye Uncle Tom"! WARNING: NSFW.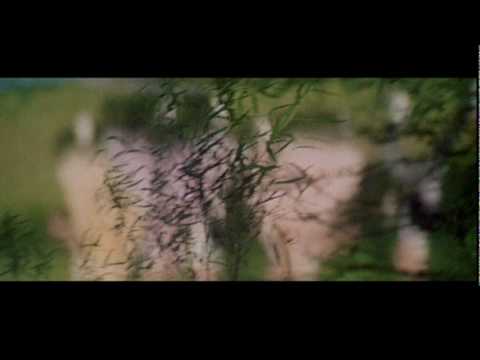 Watch Nilbog performing the theme to "Deep Red" live!

A Celebration of Homemade Horror, Night 2 (feat. Disconnected & Scary Movie!)
Disconnected – 7:30pm
Sparse, experimental, mysterious, grotty and totally unpredictable in every way, Gorman Bechard's early '80s Connecticut production of Disconnected is a true high point in the pantheon of DIY horror obscurities. Through a sparkling cough-syrup haze of avant-garde technique, elliptical storytelling, eyebrow-raising red herrings and rare East Coast post-punk, we're told the story of a video store clerk(!) who has a slutty twin sister that turns up dead, is seduced by a creepily feminine serial killer dude, and is endlessly tormented by harassing phone calls containing nothing but violently squelching bursts of noise resembling Satan puking up the Ultimate Hairball. Much like Mulholland Dr. or Don't Look Now, Disconnected raises more questions than it answers, but the fun is luxuriating in the uncomfortable, claustrophobic universe Berchard devises: a careening realm of blood-spattered dream sequences (or are they?), hoagie-chomping lousy cops, instantly evaporating lines of dialogue and a finale that spirals into genuine madness.
Dir. Gorman Bechard, 1983, 16mm, 82 min.
Scary Movie (1989) – 9:15pm
Our double bill of strange 'n funky hermetically-sealed worlds of horror continues with the late-'80s Austin, TX gem Scary Movie! A young John Hawkes ("Deadwood", "Eastbound & Down", Winter's Bone) stars as an über-twitchy nerd who partakes in the local charity-run haunted house, only to plagued by visions of a notorious killer stalking him inside the event's confines. Director Daniel Erickson's deft blend of near-vérité local color and psychological thrills are a big plus, but Hawkes' carefully controlled arc of one geek's total mental breakdown results in one of the great unsung lead performances of '80s horror.
Dir. Daniel Erickson, 1989, 16mm, 90 min.
Watch Cinefamily's trailer for our "Homemade Horror" weekend!

Watch an excerpt from "Disconnected"!

Watch an excerpt from "Scary Movie"!

A Celebration of Homemade Horror, Night 1 (feat. Rob Schrab's Found Crap Halloween Special & Boardinghouse)
A cornucopia of crazed creepy crap!
A double feature so crammed with VHS violence you'll be giving yourself an eyewash with tape head cleaner! Evil genius Rob Schrab is up first, presenting a mondo mix of his favorite SOV (Shot On Video) horror, which includes the beloved Midwestern master of the macabre, Paul Knop: a man (hero?) who tirelessly worked as a bondage filmmaker in order to support his signature 'Vampire Vignettes' that only he or M. Night Shyamalan could have created. Seriously, this stuff will remind you how truly hilarious/terrifying/effective gritty VHS can be. On top of that, we also give you a treat among treats for connossieurs of crazed creepy crap; the 1982 production Boardinghouse is so bat-shit bonkers that it was originally shot on videotape, then transfered to film, then back to video — and WE'RE SCREENING IT ON 35MM! Whaaaaa?!? Anyway, the story itself is timeless: thonged telekinetic man rents rooms in haunted house to "beautiful women with no ties." Boobs ensue. Woman turns into old man with rat in mouth. Other indescribable shit whisks by. You think you may have seen it all, but trust us, you haven't. Ever. EVER! There is simply nothing to compare it to. "It's a movie with human beings in it, but this could not have possibly been made by human beings." — Bleeding Skull
Boardinghouse Dir. John Wintergate, 1982, 35mm, 98 min.
Watch Cinefamily's trailer for our "Homemade Horror" weekend!

Watch the trailer for "Boardinghouse"!

"When Animals Attack" Triple Feature (feat. rare 35mm screening of "Willard", plus "Wild Beasts" & "Shakma"!)
Three animal disaster flicks that taste great together!
Willard (rare 35mm print!) – 8:00pm
A pioneering animal disaster tale, Willard stands head-and-paws amongst the vast litter of early '70s critter flicks. Bruce Davison stars as an emotionally stunted, introverted almost-thirtysomething worn down from a humiliating relationship with his boss (Ernest Borgnine, in fine blustery sleazeball mode). Befriending a pair of intelligent rats, Willard soon bonds with the critters and their thousands of compatriots, without realizing he's unleashing an army of terror he can't rule. Anchored by Davison's affecting portrayal of a nerd on the edge, as well as deftly choosing atmosphere and escalating tension over full-on genre assault, Willard at times plays more like a gonzo story of empowerment, a darkly tinged entry into the enduring triumphant catalogue of cinematic underdog stories. But, thanks to some genuinely shocking moments and a freaky denoument, Willard has no problem letting its horrific freak flag fly.
Dir. Daniel Mann, 1971, 35mm, 95 min.
Wild Beasts – 10:00pm
The premise couldn't be simpler: the water supply for a large city zoo becomes contaminated with PCP, and the animals get loose — all becoming unstoppable killing machines. What a grand ol' time! This gory Italian animal rampage movie, shot on gritty urban locations in Germany, gleefully continues to up the insanity factor act by act, until action items like "commercial airliner crashing into murderous elephant" become the everyday reality. Plus, the whole shebang is directed by Franco Prosperi (also known as one half of the classic filmmaking duo that birthed Mondo Cane and Goodbye Uncle Tom), so you know that you're in for one hell of an unpredictable ride!
Dir. Franco Prosperi, 1984, digital presentation, 92 min.
Shakma – 11:45pm
Remember hearing a few years ago about the California man whose pet chimp went ape, ripping off the guy's face and testicles? Did it make you flinch, covering your own parts in sympathy? Get ready to flinch once again, for Shakma will swipe at your jewels in a bloodthirsty mania. Christopher Atkins (the deeply tanned star of The Blue Lagoon) and his friends hang out after-hours in their med school building, playing (what else?) a D&D-like role playing game run by game master Roddy McDowell (or as he pronounces it, "Gay Master",) and proceed to have their throats ripped out by an angered, psychotic lab test baboon who hunts them down one by one, Alien-style. The real stars of this film are the production's animal handlers, who managed to not get themselves or the filmmakers killed as their baboon actor forcefully hurled itself at doors, windows its co-stars or anything else in its path, screaming bloody murder all the while in a truly terrifying electric rage.
Dirs. Tom Logan & Hugh Parks, 1990, 35mm, 101 min.
Watch Cinefamily's trailer for our "When Animals Attack" triple feature!

TV Tuesday: A Horror TV Movie Blowout! (feat. The Horror At 37,000 Feet!)
William Shatner vs. an evil Druid doorstop?!?!
Cheryl Ladd as a boarding school disciple of Satan? Bernie Casey as the king of the Gargoyles? William Shatner vs. an evil Druid doorstop?!?! In an era where network television was still the only game in town (no cable, no home video, no VOD, no nuthin'), prime-time programming was home to some truly adventurous, out-there ideas — including made-for-TV horror films of a warped 'n freaky variety that wouldn't be revisited for decades to come. Join us for a double feature of spooky, campy and altogether amazing titles from this golden age of TV-movie weirdness, featuring a 16mm presentation of The Horror At 37,000 Feet! Starring a smorgasbord of recognizable faces only a "Love Boat" casting director could love, this silly '70s movie-of-the-week scarefest involves a demonically-possessed Druid artifact from an English monastery coming to supernatural life aboard a transatlantic airline flight, taking control of one of the passengers, and causing lots of made-for-TV mayhem. Panicked personnel include William Shatner as a besotted former priest, Buddy Ebsen ("The Beverly Hillbillies") as a boisterous tycoon and Chuck Connors ("The Rifleman") as the gung-ho pilot! The title of the evening's secret second film will be announced at the show!
The Horror At 37,000 Feet Dir. David Lowell Rich, 1973, 16mm, 73 min.
Watch an excerpt from "The Horror At 37,000 Feet"!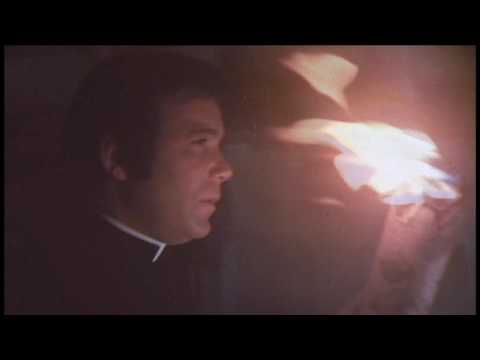 Larry-Thon!: A Larry Cohen Triple Feature (Larry Cohen in person!)
Writer/director/producer Larry Cohen in person!
LARRY COHEN WILL BE HERE AT THE CINEFAMILY TO INTRODUCE EACH FILM!
The Private Files of J. Edgar Hoover – 5:30pm
"The Private Files of J. Edgar Hoover is a post-Watergate movie, right enough, and it revels in the fact." — Pierre Greenfield, Parallax View
The master of high-concept horror applies his snap-crackle-pop talents to the sweeping historical epic with equal aplomb! Once Tricky Dick & Co. were felled in the mid-'70s, the recently-deceased notorious FBI head honcho became the next prime target for public reinterpretation; executed with muckraking flair, TPFOJEH is one of the sweetest gems in Larry Cohen's filmography, as it delivers the juicy goods on the man who had the secret juicy goods on practically every notable American of the post-War era. In the tradition of such journalistic potboiler classics as Ace In The Hole or Park Row, Cohen takes us on a whirlwind tour of Hoover's five decades of super-sleazy achivements, bolstered by a killer cast including Rip Torn, Ronee Blakely and Broderick Crawford.
Dir. Larry Cohen, 1977, 35mm, 112 min.
Q: The Winged Serpent – 7:45pm
2012 is almost upon us, and feathered serpent gods are totally in — everybody and their mom has a morbid fascination with the Mayan Calendar. But, Larry Cohen, visionary filmmaker that he has always been, was way ahead of that new age-y stuff, and in 1982 he put Quetzalcoatl on the silver screen as a murderous, construction worker-decapitating snake-bird. Q: The Winged Serpent is one of the greatest monster movies you've never seen, complete with creepy sacrificial cults, panoramic NYC vistas (providing an amazing cockeyed view of the Big Apple from above) and the beast itself – a merciless claymation killing machine. Our brilliant, droopy unintentional hero, Michael Moriarty (the Mifune to Larry Cohen's Kurosawa), plays a petty criminal/toe-tappin' jazz cat who gets mixed up with the cops, a feather-festooned cult of crazies and one mean monster god – all in the same incredible movie! Comedy, horror and a stew of reconfigured film conventions will keep this legendary flick nested in your heart until the old gods return and gobble us up.
Dir. Larry Cohen, 1982, 35mm, 93 min.
It's Alive – 9:45pm
Its teeth tear limbs and crunch bone, it travels at inhuman speed — and it was born at Cedars Sinai…?  Larry Cohen's first foray into horror filmmaking, this mutant killer infant movie (with creature FX by Rick Baker) is the most notorious entry in the Cohen canon, but it contains an unexpected level of genuine emotion, crafty writing and thoroughly involved performances (particularly from John P. Ryan, who, as the father of the malevolent tyke, gives one of the great "empassioned freaky male lead" turns, alongside such competition in other Cohen films as heavy-hitters Michael Moriarty, Yaphet Kotto, Frederic Forrest and Eric Bogosian!)  Did you know it's also Cohen's take on the Generation Gap?  Larry says: "The early '70s was a period of big change for family life in America. Teenagers wore their hair long, used drugs, and listened to music that was alien to their parents.  I had read in the paper that one father actually shot his son with a shotgun because he felt his kid had turned into a monster.  I said, 'How about a movie where people in a normal family give birth to a monster as an allegory for what was going on here?'"  Run — don't crawl — to see this exploitation classic with Larry in person!
Dir. Larry Cohen, 1974, 35mm, 91 min.
Watch the trailer for "The Private Files of J. Edgar Hoover"!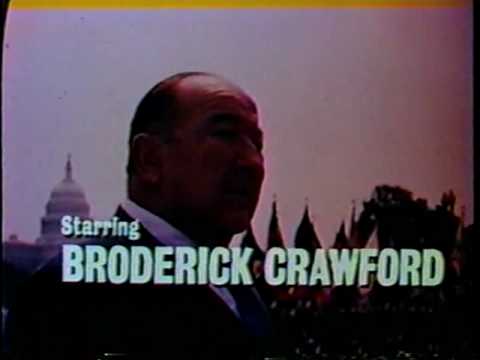 Watch the trailer for "Q: The Winged Serpent"!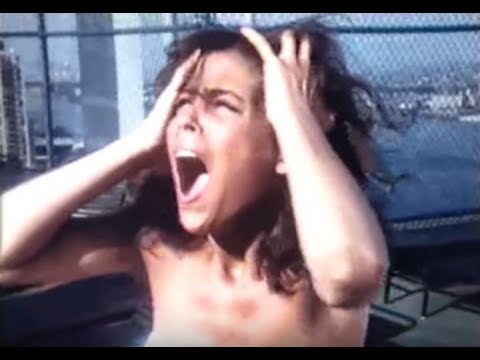 Watch the trailer for "It's Alive"!

An Evening With Larry Cohen (feat. The Stuff & sneak preview of new Larry Cohen film!)
An in-depth convo with one of our fave directors!
special secret sneak preview! – 5:00pm
Kicking off our tribute to Larry Cohen is a sneak preview of Larry's latest work!
An Evening With Larry Cohen – 7:00pm
Meeting Larry Cohen is to bear witness to how his vast, active mind truly pours out an endless stream of ideas. His creativity seems to be on tap: a veritable faucet he can turn on at will. He likes making movies by trusting his creative instincts (which sometimes involve no permits, no schedules, or no production manager), working by the seat of his pants — and one time, even making two movies at once that way! But the slapdash quality of his films only feel like a reflection of the director's impatience to get his next BIG idea out, and who cares when it's all so much fun? Cohen's movies are a wild hodgepodge of hilarious ideas, high concepts and genre mutations from an encyclopedia-like film mind. His horror movies feature Mexican serpent gods, hermaphroditic messiahs, killer babies and menacing sentient dessert snacks. His dialogue is exuberant, his sight gags prolific, and the only thing you can expect for sure in his harebrained masterpieces is to be consistently surprised by their awesomeness. But the only thing better than watching a Larry-thon is enjoying his personal company, as he pours forth anecdotes and insights on everything ranging from '50s television, the meaning of life, and J. Edgar Hoover. Join Larry for a live 90-minute onstage Q&A about his entire career!
The Stuff – 8:30pm-ish
It's sub-Gaian goo so good it'll tingle your taste buds and enthrall your mortal husk to serve its greater purposes! It's pink and pint-sized, deadly and delectable, and you won't mind gobbling it up, because it's The Stuff, and enough…is never enough. Larry Cohen serves up another scoop of social commentary-laden comedic horror so ambitious and so delicious that your critique-o-meter will be teetering between "genius" and "madness", as the world is dominated by an evil dessert product bent on controlling the minds of everyone on Earth! With incredible melting marshmallow FX, spot-on parodies of pop culture commercials — and a nutty cast of characters including SNL alum Garrett Morris as the kung fu-wielding "cookie king of New Jersey", Paul Sorvino as the bonkers extremist militia man, and our eternal fave Michael Moriarty as an industrial saboteur hired by the failing ice cream companies of the world to investigate the evil alternative to America's favorite confection. So dawn your bib and get ready to dig in to one of the greatest gems of gonzo horror!
Dir. Larry Cohen, 1985, digital presentation, 93 min.
Watch the trailer for "The Stuff"!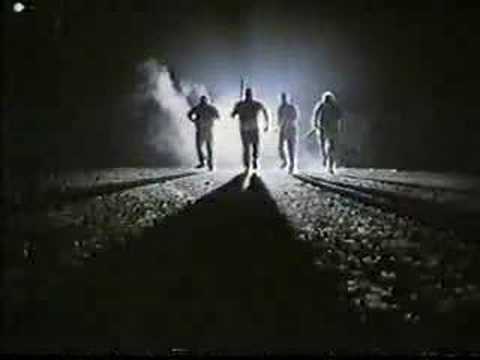 Bollywood Bloodbath (feat. A Tribute To The Ramsay Brothers & U.S. premiere of "Son Of Dracula"!)
A celebration of Indian horror total madness!
The world of Hindi horror is a phantasmagorical boiling cauldron of ectoplasmic ghost stories, remakes of Hollywood fright fare jam-packed with musical numbers, crispy-fried effects designed to gouge your third eye — and of course, truly incredible soundtracks. In celebration of "Bollywood Bloodbath", the new compilation album from our friends at B-Music/Finders Keepers Records, we take you on a guided tour through the most exquisite exhumed moments in the Indian terror tale canon. First up: a finely curated selection of the strangest, most striking moments from Bollywood's red-headed stepchild: the Ramsay Brothers' monster movie factory. This family-run cottage industry has churned out decades of crazed possession tales and duels between good and evil — and our homemade mix of this Mondo Macabro madness is a feast for the eyes for any fan of deranged cinema! Afterwards, it's the ultimate mind-melting masala of horror delirium, Son of Dracula. This guaranteed entry in the Top 10 Most Insane Filmgoing Experiences EVER (we're talking The Boxer's Omen-level obliteration here) is a non-stop barrage of demons, vampires, gurus and dancing girls, accompanied by constant sound clusters of laser zaps, thunder and evil-baby growls. At first, you'll think "Wow, this '80s movie is nuts!" but, incredibly, it was conjured in 2004! After this cranium-crusher, we'll push aside the couches for a dance party with DJs Mahssa, Arshia (Sublime Frequencies/Discostan) and Soul Markossa, all spinning Bollywood soundtrack deep cuts from the Desi-Dracula Music Cabinet!
Watch Cinefamily's teaser trailer for "Bollywood Bloodbath"!

Watch Cinefamily's trailer for "Son Of Dracula"!

Watch the supremely whacked opening credit sequence from "Pyasa Shaitan"!

The Hitcher (archival 35mm print, writer Eric Red in person!)
A rare 35mm presentation! Writer Eric Red in person!
The Hitcher is a picture-perfect nightmare played out on celluloid, praying upon our TV-fed paranoia and the strange familiarity of the open road — that last no man's land.  Pursued by an inescapable, mythic-yet-mundane villain played by method-acting madman Rutger Hauer, C. Thomas Howell is plunged into an Americana-infused anxiety dream from which there is no respite – if only he'd heeded his mother's advice: "never pick up hitch-hikers".  With a starkly compelling script by mastermind Eric Red (Body Parts) and beautiful sequences of sun-drenched, desert driving insanity from director Robert Harmon, this masterpiece of '80s horror is an existential thrill ride, highlighting the terror and vulnerability of being in transit, of being between two points and of being nowhere at all.  The only barrier between you and the savage world is the weak, metal frame of your car — which ain't enough to stop a shotgun wielding fiend from taking you on one explosive journey right into the grinning mouth of madness. Buckle up! The Hitcher screenwriter Eric Red will be here for a Q&A after the film — plus, enjoy the film in a rare archival 35mm presentation, courtesy of the British Film Institute!
Dir. Robert Harmon, 1986, 35mm, 97 min. (Archival 35mm print courtesy of the British Film Institute)
Watch Cinefamily's trailer for "The Hitcher"!