The United States Of Horror
Last October's slate of 30 midnight shows on the "Video Nasties" theme was one of the most fun things we've ever done here at the theater, hands down. Not only did it give us the chance to share oddball picks we'd been dying to show for years (The Witch Who Came From The Sea or Mardi Gras Massacre, anyone?), but above all, it formed a dedicated, tight-knit core of patrons who bonded together over being part of something so unusual, yet so special a late-night experience. It's almost as if, for each successive midnight show, time removed itself from the equation, leaving the Cinefamilians who entered our doors floating in a heady sea of pure experiential otherness.
This time around, it's a cross-country death trip, with each night celebrating a different state of the Union, and regional horror filmmaking of all stripes. Whether it's unknown directors toiling away on backyard labors of love, or itinerant auteurs falling in love with and shooting an unfamiliar landscape as if it was their own, this series' thirty entries provide a vibrant overview of our nation's hidden horror history.
Some of the films are old favorites, some are left-field choices from established masters' bodies of work, and still others haven't seen the light of a Los Angeles movie theater screen in decades. (In one particular case — Death Bed: The Bed That Eats — our show comes from the lone 16mm print EVER PRINTED!)

BUY TICKETS ($12/free for members):
———————————————————-
Tuesday, Oct. 1st, midnight – SOUTHERN CALIFORNIA: Equinox
Wednesday, Oct. 2nd, midnight – ARIZONA: White of the Eye
Thursday, Oct. 3rd, midnight – NEVADA: Tremors
Friday, Oct. 4th, midnight – NORTHERN CALIFORNIA: The Manitou
Saturday, Oct. 5th, midnight – OREGON: Just Before Dawn
Sunday, Oct. 6th, midnight – IDAHO: The Being
Monday, Oct. 7th, midnight – UTAH: Troll 2
Tuesday, Oct. 8th, midnight – NEBRASKA: Hex (composer Charles Bernstein in person!)
Wednesday, Oct. 9th, midnight – KANSAS: Carnival of Souls
Thursday, Oct. 10th, midnight – MISSOURI: Ernest Scared Stupid
Friday, Oct. 11th, midnight – KENTUCKY: Abby
Saturday, Oct. 12th, 10:00pm – ILLINOIS: Bleeding Skull presents Chester Turner, LIVE (feat. "Black Devil Doll From Hell" & "Tales From The Quadead Zone")
Sunday, Oct. 13th, midnight – MICHIGAN: Death Bed: The Bed That Eats
Monday, Oct. 14th, midnight – OHIO: Homebodies
Tuesday, Oct. 15th, midnight – PENNSYLVANIA: Martin
Wednesday, Oct. 16th, 9:45pm – MASSACHUSETTS: Winterbeast (filmmakers in person!) + The House By The Cemetery
Thursday, Oct. 17th, midnight – VERMONT: Dark August
Friday, Oct. 18th, midnight – UPSTATE NEW YORK: Last House on Dead End Street
Saturday, Oct. 19th, midnight – NEW YORK CITY: Basket Case
Sunday, Oct. 20th, midnight – NEW JERSEY: The Deadly Spawn
Monday, Oct. 21st, midnight – MARYLAND: The Alien Factor
Tuesday, Oct. 22th, midnight – GEORGIA: Squirm
Wednesday, Oct. 23rd, 10PM – FLORIDA: Shakma + Shock Waves
Thursday, Oct. 24th, midnight – MISSISSIPPI: If Footmen Tire You, What Will Horses Do?
Saturday, Oct. 26th, midnight – TENNESSEE: The Evil Dead
Sunday, Oct. 27th, midnight – ARKANSAS: The Town That Dreaded Sundown
Monday, Oct. 28th, midnight – TEXAS: Eaten Alive
Tuesday, Oct. 29th, midnight – COLORADO: Endangered Species
Wednesday, Oct. 30th, midnight – NEW MEXICO: The Brotherhood of Satan
Thursday, Oct. 31st, midnight – SOUTHERN CALIFORNIA: Chopping Mall (director Jim Wynorski in person!)
"UNITED STATES OF HORROR" WATCH-A-THON CONTEST! Who among you thinks they have what it takes to sit through 30 midnights in a row of our cross-country death trip? Who will arrive alive at the finish line, after sojourning across the highways of hell on Route 666?? We're talking to you, sucka! Here's your chance to prove your mettle, and become King (or Queen) of the Damaged Brains. Whomever sits through the highest number of fully completed United States of Horror screenings this October and becomes 1ST PLACE WINNER will receive the chance to guest-program an upcoming Cinefamily midnight movie!
SOUTHERN CALIFORNIA: Chopping Mall (director Jim Wynorski in person!)
Sentient killbots unleashed in the Galleria!
Schedule permitting, writer/director Jim Wynorski will be here for a Q&A before the film! Our cross-country road trip of cinematic carnage comes to an end with the most deliriously "SoCal" gutbuster of them all! Visionary boobs-'n-blood exploiteer Jim Wynorski puts the pedal to the metal for his magnum opus Chopping Mall, which crams in more exploding heads, nubile flesh and energizing thrills into its lean 'n mean 77-minute running time than most directors can muster in an entire career. Four sex-hungry couples (including scream queens Barbara Crampton & Kelli Maroney) break into the Sherman Oaks Galleria for the wildest all-night party of their lives — but soon discover that shopping costs an arm and a leg (literally) when the mall's high-tech security robots become sentient killbots hell-bent on unleashing mechanized mayhem! As well, there's still space for Dick Miller, Paul Bartel and Mary Waronov to pop up in bit roles. So grab a bucket of popcorn and your beverage of choice, as we finish this series in style.
Dir. Jim Wynorski, 1986, 35mm, 77 min.
NEW MEXICO: The Brotherhood of Satan (archival 35mm print!)
Mayberry meets Mephistopheles!
"Mayberry meets Mephistopheles." — DVD Talk
The early-'70s were a juicy heyday for spreading the word of the dark arts in popular culture — and sandwiched in-between the two foundational pillars of Rosemary's Baby and The Exorcist is this minor genre classic, one which never fails to amaze first-time viewers. The brainchild of veteran character actor L.Q. Jones (who would later go on to helm A Boy And His Dog), The Brotherhood of Satan is a swift, moody, intense dose of Satanic mayhem, featuring a gaggle of occultist octogenarians that kidnap a small town's children, so that they may work a little soul transference mojo and put their withered essences into the youthful vessels. Director Bernard McEveety here transcends the confines of the old-school episodic TV trap that defined most of his career (The Incredible Hulk, The Waltons and the like), to produce a throat-clenching, Americanized version of Polanskian mood and dread that's both great fun and genuinely freakish to witness.
Dir. Bernard McEveety, 1971, 35mm, 92 min. (Archival print courtesy of Sony Pictures Repertory)
Watch an excerpt from "The Brotherhood of Satan"!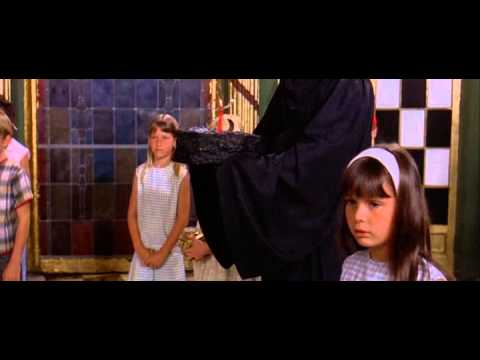 COLORADO: Endangered Species
Cattle mutilation and computerized bleeps!
Alan Rudolph — a highly unusual choice to helm a conspiracy theory thriller about cattle mutilations, given his background in low-key arthouse character studies like Mrs. Parker and the Vicious Circle — guides us through the spacey universe of this early-'80s oddity with surprising aplomb. Like Oliver Stone's JFK, which offers many explanations but no big answers to its central mystery, Endangered Species isn't really about the unexplained phenomenon on its surface. Rather, Rudolph takes great pleasure in navigating us into and around the various smokescreens, accompanied by a bonkers computerized soundtrack that one online reviewer has described as "R2D2 on crystal meth at Karaoke night." It's as if, much like Rudolph mentor Robert Altman and his anti-teen comedy O.C. and Stiggs, Rudolph delighted in picking apart the many strands of audience expectation related to the film's genre premise, until all that remained was a meta-statement about genre itself. Mixing that with the film's curiously addictive performances and trembling atmosphere, the results are often fascinating, and will stick in your craw long after the final reel runs through the projector.
Dir. Alan Rudolph, 1982, 16mm, 97 min. (Archival print courtesy of the UCLA Film and Television Archive)
TEXAS: Eaten Alive
Post-Chainsaw Tobe Hooper madness!
"Probably the best cinematic attempt to date to capture the otherworldly madness of the death of the amateur-night-in-Dixie brand of the American Dream." — The Official Splatter Movie Guide
In celebration of Texas horror filmmaking legend Tobe Hooper, it's an incredibly rare 35mm screening of his bonkers follow-up to The Texas Chainsaw Massacre. Darker, danker and more deeply disturbed than you could possibly imagine, Eaten Alive blenderizes Chainsaw's aggressive, hallucinatory drive with the out-of-control theatrics of an Off-Off-Broadway tribulation. Neville Brand is unforgettable as the spindly, gibbering yokel manning the fort at a decrepit swampside motel — and as Elm Street's Robert Englund, Phantom of the Paradise's William Finley, Chainsaw's Marilyn Burns and more make their way to this diseased charnel house, Brand makes quick use of his trusty scythe(!), attempting to feed them all to the famished croc waiting just below the water. Toe-to-toe with Chainsaw's quivering otherworldiness, Eaten Alive's non-stop carousel of freaked-out weirdos embody the height of claustrophobic mania that Hooper can be so adept at capturing in a bottle — plus, Hooper and collaborator Wayne Bell lay on an unnerving musique concrète score that ratchets up the suspense as much as the events onscreen. A shatteringly singular exploitation experience.
Dir. Tobe Hooper, 1977, 35mm, 91 min.
ARKANSAS: The Town That Dreaded Sundown
A ripped-from-the-headlines heartstopper!
From the exploitation impresario that birthed The Legend of Boggy Creek comes this ripped-from-the-headlines heartstopper, chronicling one of American antiquity's most baffling true-crime cases. A hooded maniac known as The Phantom Killer terrorizes the moonlit streets of Texarkana, Arkansas — and, try as they might, the duo of '70s genre staple Andrew Prine and cowboy star Ben Johnson are powerless to stop him. Looking much like Friday the 13th Part 2's "hooded" version of Jason Voorhees, the villain strikes a particularly chilling chord, as his apparently motiveless actions is as strikingly disturbing as his mute presence. Legendary filmmaking personality/Town creator Charles B. Pierce could do it all: direct, act, produce and write — he's the one who originally crafted Dirty Harry's signature line "Go ahead, make my day." Town is his regional masterpiece, a haunting recreation of the brutal, still-unsolved 1946 Texarkana murders using the very same streets on which the slayings were committed. Come get caught up in this cold-hearted, crimson-soaked procedural — a nightmare-inducing proto-Unsolved Mysteries where an unhappy ending has already been assured.
Dir. Charles B. Pierce, 1976, 35mm, 90 min.
TENNESSEE: The Evil Dead
The undying classic on 35mm!
Some of the finest seat-jumping moments ever put on film are present in this pure, gut-wrenching horror experience that only gets better with age. In an unrelenting rollercoaster ride of pure cinema, Sam Raimi splatters across the screen a tale of five college students who unwittingly unleash demons while vacationing at an isolated cabin. Star Bruce Campbell summed it up best when he recalled Evil Dead's filmmaking credo: Often mistakenly thought to be a Michigan experience (due to Raimi and Campbell's background), but in reality filmed on the hallowed woods of Tennessee, Evil Dead is a powerhouse of ingenuity and style in the face of inexperience and impossibly low funding. Without this film, not only would be not have Raimi's hyperkinetic output, but there would also be no Coen Brothers (who grew from being early Raimi collaborators into filmic masters in their own right) — and most likely, way fewer over-the-top Hong Kong fantasy films, as its influence continues to shine today across the world.
Dir. Sam Raimi, 1981, 35mm, 85 min.
MISSISSIPPI: If Footmen Tire You, What Will Horses Do?
Rare 16mm screening!
One of the all-time slices of mindflaying vintage Christploitation, buoyed by the distinctive lilt of one of the weirdest Southern evangelicals to which you'll ever bear witness. Hosted by fire-and-brimstone preacher Rev. Estus Pirkle (yes, that is his real name — he's the robotic, devolved voice present on Negativand's infamous track "Christianity Is Stupid"), Footmen's a redneck rendering of what can and will happen in middle America once the Commies take over — you know, like beheading children that refuse to renounce Christ. When infamous psychotronic filmmaking figure Ron Ormond (Mesa of Lost Women, Girl From Tobacco Road) survived a harrowing plane crash, he became born-again, and kickstarted a zealous devotion to Xtian entertainment — which reached its apex with this fantastical, horrific bit of speculative fiction, one that both blows your mind and saves your soul at the same time. Having terrified generations of Sunday-school pupils into submission, Footmen will righteously tumble you like a grid of Boggle dice. Rare 16mm screening!
Dir. Ron Ormond, 1971, 16mm, 52 min.
Watch Cinefamily's original trailer for "If Footmen Tire You…"!

FLORIDA: Shakma + Shock Waves
Murderous baboon rips your face off!
SHAKMA – 10:00pm
It's the return of one of Cinefamily's old-school favorites! Remember hearing some years ago about the man whose pet chimp went ape, ripping off the guy's face and testicles? Did it make you flinch, covering your own parts in sympathy? Get ready to flinch once again, for Shakma will swipe at your jewels in a bloodthirsty mania. Christopher Atkins (the deeply tanned star of The Blue Lagoon) and his friends hang out after-hours in the med school building of their sun-bleached Florida university, playing (what else?) a D&D-like role playing game run by game master Roddy McDowell (or as he pronounces it, "Gay Master",) and proceed to have their throats ripped out by an angered, psychotic lab test baboon who hunts them down one by one, Alien-style. The real heroes of this film are the production's animal handlers, who managed to not get anyone murdered as their baboon actor forcefully hurled itself at doors, windows, its co-stars or anything else in its path, screaming bloody murder all the while in a truly terrifying electric rage.
Dirs. Hugh Parks & Tom Logan, 1990, 35mm, 100 min.
SHOCK WAVES – approx. midnight
It's the underwater Nazi zombie flick that cares: Shock Waves. Brooke Adams is the survivor of an ill-fated vacation cruise, during which her ship runs aground on Peter Cushing's tropical SS hideaway — a Floridian isle on which he breeds zombies from the bodies of his deceased Aryan soldiers. Lurking beneath the water, this self-appointed Death Corps is ready to drag new visitors to a very soggy death! Despite its lack of technical polish, Shock Waves is one of those buried treasures horror fans love to discover and recommend to their friends. The surreal, dreamlike setting plays like a cross between Lucio Fulci's Zombie and the haunted wastelands of Val Lewton, while the detached, somnambulist performances, coupled with a skin-crawling electronic score, make for a unique and unsettling experience.
Dir. Ken Wiederhorn, 1977, 35mm, 90 min.
Watch the trailer for "Shakma"!
GEORGIA: Squirm
A wriggling invertebrate holocaust!
Before his masterful exploitation efforts Blue Sunshine and Just Before Dawn (see: our October 5th midnight show), mastermind cult director Jeff Lieberman debuted with this nature-strikes-back nightmare of wriggling horror, in which a sleepy backwoods Georgia town is inundated with millions of bloodthirsty creatures oozing out of the mire to feed on human flesh! When a violent summer storm knocks Fly Creek, GA's power lines down onto wet soil, the resulting surge of electricity drives forth a tidal wave of terror, in the form of an invertebrate holocaust. The worm wranglers on this one still haven't recovered, for the picture bursts at the seams with a googolplex's worth of writhing critters, made all the more freaky-deaky by an omniprescent, overdriven, terrifying squelching on the audio track. If that weren't already enough — the Rick Baker makeup effects, the Brooklynite lead actors doing their best Tennessee Williams, the local townsfolk playing themselves, the jaw-dropping worm photography, the authentic folksy charm and the thick humidity permeating this Southern affair all solidly nail Squirm into the gilded pantheon of drive-in horror history.
Dir. Jeff Lieberman, 1976, 35mm, 93 min.
MARYLAND: The Alien Factor
A Holy Grail of homemade horror!
Alien Factor creature creator Ernest Farino in person! From the suburbs of Maryland comes one of the unsurpassed Holy Grails of homemade horror, featuring a cavalcade of DIY monsters that'll leave you speechless! Ravaged corpses found strewn about the neighborhood are thought to be victims of a wild animal, but it's soon learned that an alien zoo has crashed nearby, setting loose an unthinkable assortment of twisted space creatures. Baltimore fanzine editor Don Dohler tackled this daunting concept with about six dollars, shooting on borrowed equipment, and casting friends, neighbors and winos in the war against interplanetary beasties. The result is a deeply inspiring testament to both imagination and sheer unbridled obsession, while also being a tasty genre excursion in the process. Going on to create some of the most enduring unseen treasures of the VHS era (including Nightbeast, Galaxy Invader and the redundantly titled/relentlessly brilliant Blood Massacre), Dohler sadly passed away too soon, in 2006. Let's all raise a toast to Don, as we pay tribute to him on this anointed midnight, with the screening of a ridiculously rare 16mm print (imported all the way from New Zealand) to honor his work.
Dir. Don Dohler, 1978, 16mm, 80 min.
NEW JERSEY: The Deadly Spawn
Chomping everything in sight!
Tim Sullivan (director, 2001 Maniacs) will be here in person to tell tales of working as a 16-year-old P.A. on The Deadly Spawn! A rare case where the monster is actually as awesome as the one depicted on its VHS cover art — in this case, one of the most amazing-looking, bombastic, cartoonified death machines ever from the Golden Era of Goresploitation. After crashing to earth in the middle of the night, a strange meteor disgorges an unseen, slimy man-chomping menace that swiftly and blithely takes out an entire neighborhood's worth of unsuspecting rural New Jerseyites. One of those love letters to the horror genre like Phantasm, The Deadly Spawn's sincerity and overwhelming desire to please the audience easily shines through, and the limited funds were wisely dumped almost entirely into the effects budget. Sporting rows of razor-sharp teeth and pulping everything in sight, the memorable creatures are a sure crowd pleaser every time they appear. Director Douglas McKeown also doesn't spare the red stuff, doling out some wonderfully gruesome effects akin to something from E.C. Comics — and the third act is especially fun, as the film morphs into an alien version of Straw Dogs (albeit with a wholly different finale!)
Dir. Douglas McKeown, 1983, 35mm, 78 min.
NEW YORK CITY: Basket Case
A wicker basket of wonderous gore!
"There's something I've been dying to ask you. What's in the basket?"
"My brother."
Filmed guerrilla-style on the seedy streets and in the filthy gutters of Times Square, this debut trash masterpiece from Frank Henenlotter (Frankenhooker, Brain Damage) grabs you by the gonads from frame one, and never lets go. Life is no picnic for Duane: his telepathic monster of an ex-Siamese twin has a thirst for revenge, and no amount of wicker can contain his gruesome fury! Featuring a supremely demented monster puppet the likes of which you'll never erase from your brain as long as you live, Basket Case plays like a twisted midnight vision of E.T. as it might have been directed by Herschell Gordon Lewis. Over the years, this veritable decathlon of decapitations has lost none of its shock value or visceral hilarity, still giving off the same homegrown charms that harken back to its original ad campaign, which touted "free surgical masks — to keep the blood off your face" (too bad you don't hear stuff like that on the radio anymore.) A unique marvel of enthusiastic showmanship, and one hell of a good time.
Dir. Frank Henenlotter, 1982, 91 min.
UPSTATE NEW YORK: Last House on Dead End Street
An offense to God, country and the universe itself!
Strap yourselves in, for even the most hardened cinemagoers will meet their match in this epic dose of creeped-out heaviosity — one which rarely, if ever, screens on 35mm anywhere in the world. The cinematic equivalent of a '70s private-press proto-doom metal album, Last House oozes wrongness out of every pore. The threadbare plot involves a venomous, Danzig-like, leather-jacketed ex-con (played by director Roger Watkins, who freely admits he crafted the movie during an extended meth binge) who lures his cohorts into filming snuff movies in an abandoned building. Strange rites ensue, involving Greek tragedy masks, power tools, animal limbs, and other niceties. Last House's mystique was first built solidly upon its phony production credits and murky visuals — and what continues to set this film apart is its suffocating existential dread, creating the feeling of a sinister, odorous stranger breathing heavily down the back of your neck for an hour and a half. Last House is clearly Watkins' attempt to create an offense to God, country and the universe itself — so come join us, and see how close he actually got!
Dir. Roger Watkins, 1977, 35mm.
VERMONT: Dark August
A New England occult-a-thon!
A very spooky, criminally underseen New England occult-a-thon! Here, a fish out of water scenario grows into a metaphorical whale beached in the Nairobi, as a NYC artist transplanted to Vermont accidentally kills a local girl, and must enlist the help of a witch to ward off the curse laid on him by the dead girl's menacing grandpa. Even though it concerns itself deeply with the "dark arts", Dark August avoids becoming a routine exploitationer, balancing its otherworldliness with a healthy dollop of skepticism and gentle critique of the occult. The journey of Sal, the boorish city slicker whose sense of vengeance overrides the plague of his guilt, is rendered in marvellously unsettling tones, lending genuine psychological heft to the film's diversions into Nic Roeg-style bug-out territory. Plus, you can't fault any Seventies genre piece for slathering on the prog rock touches and ear-stabbing synth burples, can you? (We certainly can't.)
Dir. Martin Goldman, 1976, 35mm, 87 min.
Watch Cinefamily's original trailer for "Dark August"!

MASSACHUSETTS: Winterbeast (filmmakers in person!) + The House By The Cemetery
Stop motion madness, plus Fulci!
WINTERBEAST – 9:45pm
"We should all stop and take a moment to consider ourselves blessed that we live in a world that allows stuff like this to see the light of day." — SilverEmulsion.com
"If the aliens from 'Plan 9 from Outer Space' landed near the cabin from 'Evil Dead', causing the cosmic radiation of ancient evil spirits to contaminate the exact brand of bottled water that David Lynch drinks, the result would probably be something like 'Winterbeast'." — Strangekidsclub.com
Across three decades and at least as many film formats, along with a ton of heart and a heaping helping of pure gonzo weirdness, Winterbeast roared into blissful existence — and all us horror hounds are the better for it. Started in the mid-'70s, completed in the late-'80s and finally released in the early-'90s, this longtime stopmotion-laden labor of love hurls at you a platoon of insane, murderous Native American demon monsters on the prowl, against Massachusetts forest rangers investigating the grisly remains of their victims. Any ordinary filmmaking hopeful, in the face of the obstacles presented to Winterbeast's creators, would easily shrivel away — but the sheer imaginative force of director Chris Thies and producer/animator Mark Frizzell persevered, leaving us this colorful no-budget regional horror gem. Filmmakers in person!
Dir. Christopher Thies, 1991, digital presentation, 80 min.
THE HOUSE BY THE CEMETERY – approx. midnight
A rare kick-ass horror film that even dislikers of gore tend to enjoy, The House by the Cemetery contains Lucio Fulci's typically strong emphasis on atmosphere and shocking visuals, but also devotes more time than usual to character development and surprising plotting, allowing the graphic gore to serve as a function of the story rather than an end unto itself. The last of Fulci's Gothic zombie excursions (and the conclusion of his unofficial early '80s "Gates Of Hell" trilogy), House is also a strangely beautiful film: Sergio Salvati's expert 'scope cinematography captures a perfectly eerie New England atmosphere and a strange world of childhood fairy tales gone very bad, with Walter Rizzati's poignant score providing much-needed emotional support. Here, Fulci really shines and produces some of his finest work; the claustrophobic mixture of chills and supernatural poetry would do Mario Bava proud.
Dir. Lucio Fulci, 1981, 35mm.
PENNSYLVANIA: Martin
The true masterpiece of George Romero!
"Don't worry, I'm always careful with the needles," advises the troubled Martin to a female victim as he injects her with a sedative. In a dim train car, he embraces her unconscious body and uses a razor blade to open her veins and drink her blood. With this unforgettable opening, Martin finds George Romero taking vampire lore into devastating waters, with the same precision and down-to-earth gusto found in his previous studies of zombies, witchcraft and urban paranoia.  The teenage Martin (John Amplas) lives with his stern uncle, who claims that Martin is actually an ancient, traditional vampire who stalks the streets at night; the viewer is never completely sure about the true nature of Martin's identity, with eerie gothic flashbacks reinforcing the uneasy coexistence between past and present in his family.  Plus, the violence is tastefully handled, with startling bursts of blood suddenly pooling out of characters who seem all too human.  The kind of film that horror buffs adore, Martin is Romero's true masterpiece, a perfect example of his personal expression as a filmmaker, and very rarely screened.
Dir. George Romero, 1977, 95 min.
OHIO: Homebodies
The eldery are dying to meet you!
The jet-black horror/comedy Homebodies confirms exactly what we've had sneaking suspicions about all along: that the elderly are really just lying in wait, ready to off our sorry butts if we push them to the brink! An ancient Cincinnati tenement's kooky pensioners are the remaining holdouts standing in the way of "progress": the bulldozing of their neighborhood to make way for gleaming, new skyscrapers. The evil land developers better watch out, for these golden oldies quickly learn that a murder a day keeps the landlord away. An updating of classic absurdist killer comedies like Arsenic and Old Lace, Homebodies doesn't pull any punches with its dispatching of annoying baddies by the octogenarian set — but any grimness is easily offset by the film's deft mixture of sentimental comedy and genuine pathos concocted by director Larry Yust (whose sadly short filmography also includes the legendary late-'60s short film adaptation of Shirley Jones' The Lottery.) Besides — those lame-o bureaucrats and stinky slumlords had it coming.
Dir. Larry Yust, 1974, 16mm, 96 min.
MICHIGAN: Death Bed: The Bed That Eats
Only known surviving 16mm print!
CO-PRESENTED BY CULT EPICS.
Insanely rare 16mm print, the only one in the entire world ever printed — plus, director George Barry's daughter will be here to join us in person!
Just when you thought you'd seen it all — murderous houseplants, elevators, computers, even tomatoes — along comes Death Bed: The Bed That Eats. Immortalized by comedian Patton Oswalt in one of his evocative on-stage comedic rants, this highly amusing bit of gothic surrealism takes place primarily within a stone crypt, where the only remaining piece of a demonic house sits in waiting for horny young thrillseekers to stumble upon it before digesting them whole. Though most obviously "horror" (with nods to familiar trappings like ghosts and flesh-eating), Death Bed also fits snugly within Seventies outré experimental conventions. In particular, director George Barry eschews rational plotting and dialogue exposition in favor of whimsical perversity along the lines underground filmmaker James Broughton, whose memorable 1968 short The Bed must have been a strong influence. Never really released after its lengthy post-production, Death Bed languished in the vaults after American distribution plans went belly up and a possible British distributor took off with a pirated copy. Fortunately for horror fans, Death Bed has finally emerged from his resting place to gurgle its way into your black, black heart.
Dir. George Barry, 1977, 16mm, 80 min.
ILLINOIS: Bleeding Skull presents Chester Turner, LIVE! (feat. Black Devil Doll From Hell & Tales From The Quadead Zone)
The eighth wonder of the world!
CO-PRESENTED BY MASSACRE VIDEO
10:00pm – Tales From the Quadead Zone
approx. 11:30pm – Q&A w/ Chester Turner
approx. midnight – Black Devil Doll From Hell
Over human history, we've experienced mysteries as a collective whole that we've never been able to solve: Is there anything faster than the speed of light? How they did really build the Pyramids? What's the cure for the common cold? Who the fuck is the guy who made "Black Devil Doll From Hell", and why did he do it?! One of the greatest cinematic enigmas of the last 100 years has finally been revealed, thanks to the folks at Massacre Video: Chester Turner — the Chicago filmmaker behind the deadly duo of shot-on-video horror milestone Black Devil Doll… and its follow-up Tales From The Quadead Zone — is alive and well and living in Illinois! And, he's coming to the Cinefamily in person to answer your burning questions about — well, pretty much everything. But that's not all, for the minds behind BleedingSkull.com, our absolute favorite online source for info on forgotten gems lurking in the VHS gutters, will also be here to celebrate the work of Mr. Turner and their brand-new book, "Bleeding Skull! A 1980s Trash-Horror Odyssey".
BLACK DEVIL DOLL FROM HELL
Previously only viewed by humans in heavily-degraded eighth-generation bootlegs, this is surreal '80s sleaze at its most engaging. It's the ultimate degenerate party film, displaying an ill flamboyance that cannot be understated. Helen (played with ecstatic fervor by Shirley L. Jones) is a God-fearing Catholic, forever suppressing her "fornicating" desires. After the chance discovery in an antique shop of a ventriloquist dummy that walks, talks and is ready to bust a nut, all hell breaks loose. Fantasy becomes reality as the Black Devil Doll comes to life, embarking on a sex-fueled rampage. Easily the most vile, deranged, and gleeful film to ever be scored with a Casiotone.
Dir. Chester Turner, 1984, analog presentation, 70 min.
TALES FROM THE QUADEAD ZONE
Chester's second dig into self-released, shot-on-video madness is an anthology film concerning shotgun-wielding rednecks, a killer ghost-clown and a bloodbath involving kitchen utensils. Rules of logic and structure have no business in the Quadead Zone; this is nonstop psychedelic delirium for the price of a sandwich. Turner's manic, lo-fi creativity impresses to no end, making for an experience that can never be replicated, repeated, or equaled. Basically, Tales From The Quadead Zone is the greatest SOV horror film of all time, no exceptions.
Dir. Chester Turner, 1987, analog presentation, 62 min.
KENTUCKY: Abby
Baby, it's the Blax-orcist!
Baby, it's the Blax-orcist, and it's gonna turn your brain to pea soup! Before he moved onto classy Hollywood fare like Day of the Animals (featuring a shirtless Leslie Nielsen in hand-to-hand combat with a grizzly bear), Kentucky trash auteur William Girdler reached the peak of his regional success with Abby, a shameless Exorcist rip-off that cuts to the chase by significantly amping up the both the bootylicious and ridiculous quotients. Blacula's William Marshall plays a heavy-duty minister whose archeological work in Africa unleashes a Pazuzu-like sex demon — one who inhabits the body of the minister's upstanding daughter-in-law (The Mack's Carol Speed.) In a supremely nutty turn, Speed morphs from a prim 'n proper churchgoer into a sex-crazed freakazoid, bonking everything in sight until Marshall steps in to rip her possessed soul a new asshole. Girdler hit the drive-in jackpot with this one, racking up millions in box office until Warner Brothers brought the legal hammer down and exorcised it off the screen, due to its heavy similarities with the Freidkin-helmed classic. Rarer than hell, Abby comes to us from one of the last known 16mm prints in the world!
Dir. William Girdler, 1974, 16mm, 89 min.
MISSOURI: Ernest Scared Stupid
Rubberfaced insanity!
Given that our whole midnights road trip is full of dark and delicious creepfests, we thought it was time to lighten the mood a little — by inviting everybody's favorite know-it-all to scare up heaps of hilarity, in this terrifying beast blast of insane Halloween festivity. Ernest P. Worrell and his pint-sized pals of Briarville, Missouri are under siege when the loveable lunkhead accidentally awakens a kid-hungry troll and its evil offspring. Snot-nosed, booger-lipped ghoulies (deliriously designed by the Killer Klowns' Chiodo Brothers) are on the loose, crashing parties and turning kids into tiny toothpicks — and not even Rimshot, Ernest's canine companion, is safe from their reign of terror. So grab a frosty jug of Miak, kick back and prepare for non-stop rubber-faced slapstick, delirious mugging, colorful thrills and a totally good time, as this witches' brew will tickle your tummy and bonk your noggin.
Dir. John R. Cherry III, 1991, 35mm, 91 min.
KANSAS: Carnival of Souls
A stylish, low-budget Kansas miracle!
This stylish, low-budget Kansas miracle has risen from its Sixties B-movie trappings to become a phenomenon, thanks to its imaginative combined use of a woozy all-organ score, B&W photography and eerie local flavor to create an off-kilter atmosphere that will cling to your psyche long after its final shot. When Mary accepts a job as the world's creepiest church organist, she finds herself haunted by the maddening presence of a ghoulish, pasty-faced man (played by director Herk Harvey.) Although Utah's then-abandoned Saltair Pavilion provides the film's titular carnival, the moody majority of Carnival of Souls was shot with unknowns and locals in Harvey's home of Lawrence, Kansas. Herk's filmography is littered with decades' worth of educational shorts, but he achieved a thorough immortality through this lone feature — one which positions Carnival as a fascinating early example of regional horror, and one which aesthetically prefigures early Lynch and Romero. Best viewed in the midnight hour, Carnival of Souls is timeless nightmare fuel of the first order.
Dir. Herk Harvey, 1962, 35mm.
NEBRASKA: Hex (archival 35mm print!)
A Seventies fractured fairy tale!
Schedule permitting, Hex composer Charles Bernstein will be for a Q&A before the film! The very young, cherubic posse of Gary Busey, Scott Glenn and Keith Carradine all star as a post-WWI era biker gang caught in a weird, witchy web of psychedelic madness. This early-'70s fractured fairy tale centers around a pair of sisters recovering from the loss of their Native American shaman father, and putting up with their peaceful Nebraska farm being overrun by cyclists hiding out from rival hot-rodders. All's well with the nomadic outlaws — that is, until their bratty behavior and sexual advances leave the girls no choice but to lay a whopper of a deadly tribal hex on their keisters. You wouldn't think a turn-of-the-century period piece would have a few trip sequences under its hood, but Hex contains a fair number of bugged-out moments to savor; as the dopey gang meets their maker one by one, we're treated to some sweet optical trickery, elliptical editing and the experimental boundaries of Charles Bernstein's unusual score (which merges old-school Americana with the avant-garde.)
Dir. Leo Garen, 1973, 35mm, 92 min. (Archival print courtesy of Fox Archive)
UTAH: Troll 2 (star Michael Stephenson in person!)
Joyous incoherence and green slime!
Bad movies in the 1990s found it impossible to top this offering from the decade's first year, a mind-roasting experience of joyous incoherence and dazed non-acting from director Claudio Fragasso that offers more entertainment value than all of Uwe Boll's anemic works combined. Shot in Utah by a crew of Italians (who likely didn't understand a word being uttered by the actors), it's the story of the highly dysfunctional and completely clueless Waits family, who decide to swap houses and live for a while in the town of Nilbog, where the vegetarian townspeople have something sinister to hide. Though it has nothing to do with trolls, this does feature aerobics, popcorn as a supernatural sex aid, a ghostly grandpa, people turning into green slush, a sheriff named Gene Freak, the diabolical goblin queen named Creedence Leonore Gielgud, a life-saving bologna sandwich, deeply confusing homoerotic subtext, and the ultimate dinner table spoiler. Every single line of dialogue will wedge itself in your head for eternity, so come forewarned. Michael Stephenson ("Joshua") in person!
Dir. Claudio Fragasso, 1990, 35mm, 95 min.
IDAHO: The Being
Martin Landau, Ruth Buzzi and neon sludge!
Featuring no less than three Oscar-winners in the cast(!), this post-Alien smalltown shocker goes right for the throat, mixing fears of environmental disaster and an ooey-gooey killer mutant with touches of odd humor and a Jonathan Demme-esque flair for local color. In a potato-producing Idaho town, toxic waste that's being dumped into the water has left the populace jittery, even as the politicians (like José Ferrer) and scientists (like Martin Landau) insist everything is fine — and as a radioactive man-thing continues to chomp down on the town's teens, farmers and society mavens alike. This strangely fascinating hillbilly cousin to the likes of both C.H.U.D. and Larry Cohen's then-contemporary output features buckets of neon sludge, and a cast of enough slumming celebs to give off the feel of an Irwin Allen disaster movie that's somehow morphed into a '50s monster-on-the-loose drive-in picture. Plus, director Jackie Kong slyly works in enough genuinely inspired surprises to keep everyone on their toes, including an utterly bizarre B&W nightmare sequence involving Landau and Laugh-In regular Ruth Buzzi that packs an unexpected surrealist punch.
Dir. Jackie Kong, 1983, 35mm, 82 min.
OREGON: Just Before Dawn
Deliverance meets The Hills Have Eyes!
Crawling through the stunningly beautiful backwoods of Oregon to deliver a highly effective melding of Deliverance and The Hills Have Eyes, Jeff Lieberman's early-'80s slasher Just Before Dawn eschews a healthy amount of the subgenre's familiar tropes, in favor of a low-key, naturalistic approach to bloody bumpkin terror. Don't get us wrong — this jammin' little sickie has plenty of collegiate slayings and over-the-top gore moments, but unlike Friday The 13th and its ilk's assembly line of "body count" kills, this film's unusual thriller rhythms produce a palpable air of suffocating dread from the first minute. The inbred factor doesn't hurt either, for who among us city slickers can say we wouldn't make a mess in our pants if an unblinking, stone-hearted forest mutant raised a machete blade to your face? Another key factor here is the minimalist synth score by Brad Fiedel (The Terminator), giving the lush greens and running waters of the locales an unnaturally cold sheen. Packed with some true surprises that even jaded horror heads can jump to, Just Before Dawn delivers the goods.
Dir. Jeff Lieberman, 1981, 35mm, 90 min.
NORTHERN CALIFORNIA: The Manitou
Tony Curtis vs. a transdimensional dwarf!
"I was flying to London to oversee the scoring for 'Day of the Animals'. At the airport in New York, I bought a paperback copy of 'Manitou'. I read it straight through and knew it was a great film. I got off the plane in London and called one of my associates in Hollywood and said, 'Sell the cars, hock the office equipment, do anything you have to do to get it, but get it today'." – William Girdler, told to the Louisville Times, 1977
It would be easy to describe The Manitou as "a Native American version of The Visitor" — but such a thing does injustice to the many other strands of unpredictable weirdness that infuse this brainbomb with enough chutzpah to give it its own distinct flavor. After gaining considerable steam with prolific fare like Day Of The Animals, Grizzly and the Blax-orcist wonder Abby (see: our midnight show on October 11th), exploitation wunderkind William Girdler churned out this ultimate filmic statement right before his untimely early death at age 30. Zack Carlson of the Alamo Drafthouse sez: "An impossibly ambitious feature that pits Tony Curtis in a kaleidoscopic transdimensional war against an evil Native American dwarf that emerges from a lady's spine. This all takes place in a hospital that's also a gateway to an alternate universe. Don't blink or you'll miss the doctor exploding!" The hidden pleasure buried amongst the bombast is Curtis's utter amazement at pretty much everything onscreen — whether through his crazily cocked eyebrows, flubbed lines or a general bemusement, Curtis is our trusted tour guide through the holyfuckingshit hinterlands of this all-out assault on reality.
Dir. William Girdler, 1978, 35mm, 104 min.
NEVADA: Tremors
Cool dudes and badass beasties!
One of the best American monster movies this side of the Fifties, Tremors perfectly balances farce and fright, cool dudes and badass beasties. Meet Val & Earl, bickering handymen in desolate Perfection, Nevada, a sleepy outpost about to be overrun by flesh-hungry subterranean worm beasts. Now our incredibly game cowboy combo (played by Kevin Bacon and Fred Ward) must face the mouthy creatures or be gobbled up, dusty grins and all. Non-stop, fast-paced fun, Tremors is packed-to-the-brim with B-movie gold: totally rad gross-out graboids, family-friendly gore, Big Trouble In Little China's Victor "Egg Chen" Wong, plus a cast and crew clearly having the time of their lives. And, it's the only state on our trip brave enough to showcase Family Ties' Michael Gross and Reba McEntire as gun-crazed survivalists!
Dir. Rob Underwood, 1990, 35mm, 96 min.
ARIZONA: White of The Eye
From the director of Performance and Demon Seed!
"Calling 'White Of The Eye' a thriller is rather like saying that Van Gogh's 'The Potato Eaters' is a painting. Both descriptions are unquestionably correct and immeasurably insufficient." — Leonard Klady, Los Angeles Times
Donald Cammell: the English artist who wowed, zowed and plowed unsuspecting audiences in the '70s with Performance (the psychedelic noir with Mick Jagger) and Demon Seed (the sci-fi headtrip with Julie Christie impregnated by an evil computer.) Vastly underseen in comparison to these excursions into emotional outer space is this fractured, desert-bound serial killer saga — Cammell's only produced Eighties effort — starring David Keith and Cathy Moriarty. Launching headfirst into startling territory with its Blade Runner-meets-Psycho opening kill, White of the Eye defies expectations with each passing scene, and sometimes genres with each passing second, all while Cammell wrings beatific tension out of the enigmatic Arizona landscape. Through its non-stop roving Steadicam, its highly quirky supporting cast, and the unconventional choice of the final product's performance takes (which give off the feel of unrehearsed spontaneity, even though the film is meticulously planned), White of the Eye lingers in the memory waaaay long after you think it will; fans of last year's Video Nasties doozy The Witch Who Came From The Sea will know what we're talking about here.
Dir. Donald Cammell, 1987, 35mm, 110 min.
SOUTHERN CALIFORNIA: Equinox
A Southern Cal journey in to the supernatural!
"A first feature says a lot about a filmmaker. That's certainly the case with 'Equinox' and Dennis Muren. The film is a great showcase for his remarkable creativity, ingenuity and determination." — George Lucas
We're kicking off this road trip through The United States of Horror with one of the great unsung SoCal journeys into the supernatural. Before SFX guru Dennis Muren became known for Star Wars, T2 and Jurassic Park, he was a Pasadena City College student desperate to make a monster movie in the Harryhausen tradition. The results of his years-long labor: an unabashed homage to classic monster films, which would in turn become a favorite of fledgling filmmakers, and would share many off-the-wall similarities with its later spiritual cousin The Evil Dead. Watch in terror as four goofy teens (including a young Frank Bonner of WKRP in Cincinnati) uncover an ancient book of evil secrets while picnicking in Bronson Canyon, unleashing a villainous park ranger named Asmodeus, a slobbering green behemoth and a Lovecraftian vision of Satan himself! Brimming with effective visuals that outdo the efforts of many Hollywood films of the era (courtesy of stop-motion whiz kids David W. Allen and Jim Danforth), Equinox is beginners' filmmaking at its unbridled, enthusiastic best.
Dirs. Dennis Muren & Jack Woods, 1970, 35mm, 80 min.