The 2nd Annual Everything Is Festival
This 4th of July weekend, The Cinefamily has teamed up with those maestros of found footage comedy at Everything is Terrible! for the second time to present Everything is Festival 2011 — an insane and eclectic five day celebration of everything we both love: discovery, weirdness, and just plain fun. The lineup includes "keynote" speaker Mark Hosler from Negativland, Andrew W.K. delivering his legendary motivational speech, a tribute to the Firesign Theatre, Neil Hamburger dipping into his personal collection of obscure TV specials made by a 70-year-old grandmother, a group show of video mash-up insanity (co-curated by Four Four, and including contributors ranging from TV Carnage to Rob Schrab), a closing 4th of July BBQ featuring Joe Dante's epic 1969 four-hour found footage legend The Movie Orgy and much, much more. It's a kind of gonzo convention for the most insane collectors of film and video ephemera (all of our friends basically), mixed in with with all of our favorite people on frontier of the comedy scene — people pushing the envelope of what comedy even is. Is that funny or just fuckin' weird? Is truth stranger than fiction? Who made this and why? Does it even matter? Check out the incredible line-up below, and get a Festival Pass before it's too late! Plus, every Festival Passholder gets a cool schwag bag, courtesy of Popkiller!
Watch our trailer for The 2nd Annual Everything Is Festival!
Tickets to individual shows – $10-$14
(CINEFAMILY MEMBERS: Members get up to a maximum of 4 free total tickets to EIF! shows, and must contact bret@cinefamily.org with the full list of shows you will attend.   Your four free Member ticket admissions must be recorded before the start of the Festival on Thursday; to give us a list of your chosen tickets, please email bret@cinefamily.org)
MEMBERS-ONLY/PASSHOLDERS-ONLY 4th of July Party (feat. Joe Dante's "The Movie Orgy"!)
The super-rare forefather of all found footage fiestas!
EVERYTHING IS FESTIVAL ODDS 'N ENDS – 3:00pm
For the first part of the afternoon, we'll be showing all the different amazing pieces of video that we didn't manage to sneak into the rest of the fest!
THE MOVIE ORGY – 6:00pm-ish
Way back before mash-up videos and supercuts were the default mode for nascent cinematic obsessives to expess their love, Joe Dante's epic The Movie Orgy was the found footage film epic! This incredible four hours of gutbusting entertainment is a massive comic collage of educational films, B-movie sci-fi, TV commercials and other glorious and twisted ephemera — all from the pre-VHS era! Originally spliced together from found 16mm prints, this Berlin Alexanderplatz of the genre was toured constantly from one college campus to another (in a campaign paid for by Schlitz Beer!), to the delight of stoned hippies nationwide. What better way to celebrate the 4th of July than to relive those heady days, in a super-rare, miss-it-and-it's-gone screening!
(NOTE: all current Cinefamily members are permitted +1 to this show. EIF! Passholders are permitted single tickets only.)
Watch an excerpt from Joe Dante's "The Movie Orgy"!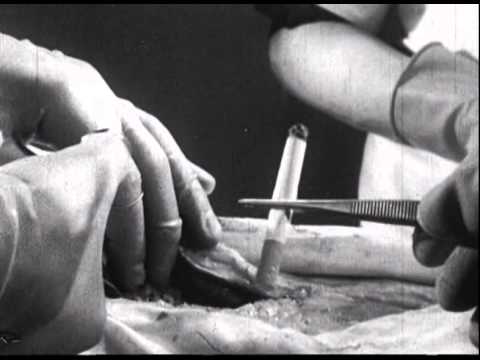 MEMBERS-ONLY/PASSHOLDERS-ONLY Pool Party @ The Standard Hollywood!
Party open to current Cinefamily members and EIF! Passholders only +1. Twitter followers of the Cinefamily will get a password as well for entry +1!
Join us poolside on Monday, July 4th at the Standard Hollywood for swimming, BBQ, booze and friendship (for what is the 4th Of July good for, if not friendship — and drinking — and swimming)!
Sledgehammer + Brain Bludgeon
If you survive it, you'll never ever forget it!
Co-presented by Intervision Picture Corp.
1940s scientists put years of study into creating the nuclear bomb, but it wasn't until the first tests at Los Alamos that they realized its inhuman powers of absolute destruction. Four decades later, filmmaker David Prior similarly unveiled Sledgehammer, a shot-on-VHS masterstroke of anti-intellectual decimation. On that day, cinema quietly crumbled into dust. Ted Prior (star of Deadly Prey; brother of the director) leads a cast of self-loathing alcoholics who face off against a shape-shifting, dimension-crossing spectre with a penchant for blunt object trauma. By the end, brains, bowels and Budweiser will be smeared across every inch of the walls. A rewardingly lethal collision of '80s slasher video-vomit, suburban legend and unintentional surrealist art, Prior's supernaturally disabled death opera is the most visionary migraine to ever pummel its way into your skull. If you survive it, you'll never ever forget it. Before the feature, it's time for Brain Bludgeon! Sewn together from hundreds of forgotten horror films, BB is a transcendental fusion of trash that exposes the willing to everything curious, bizarre, hilarious and awful about no-budget genre films. Hot penny torture, exploding 3D skulls, brutal "de-fetusing," raping zombies, and much more collide in this blissfully IQ-withering amalgamation of exploitation hell!
Sledgehammer Dir. David A. Prior, 1983, digital presentation, 87 min.
Brain Bludgeon Dir. Shal Ngo, 2010, digital presentation, 30 min.
Watch a trippy, creepy excerpt from "Sledgehammer"!

Watch the trailer for "Brain Bludgeon"!

Found Footage Battle Royale!
It's like the WWF, but with videos instead of groping!
Think your collection of YouTube videos and VHS tapes is the best in the biz? Well, prove it, creep! This is a Found Footage Battle Royale of viral video insanity — and we're daring you to bring your A-game, and go head-to-head with your own kind! We want to see your weird, funny, insane clips that you've always wanted to show publicly — think of it like WWF wrestling, but with videos instead of all that greasy groping stuff. You will be judged by the audience applause-o-meter, so make sure your stuff is entertaining as a monster truck rally! Be forewarned: this could, and should, get ugly. Here's how it works:
- Anyone is welcome to enter.
- Submissions can vary from an unseen YouTube clip to a fully edited piece. We obviously want creativity, but, really, this is about showing off gems. Whatever the clip may be, just think to yourself "Will this go over well with an audience of screaming maniacs?"
- Each contestant must have a total of 6 CLIPS ready for show and sent to us by June 25th.
- Once we take a took at everyone's submissions, 16 lucky contestants will be chosen.
- Clips cannot be longer than 2 MINUTES MAX! Anything longer will be cut short.
- Submissions can be sent to us a number of ways: They can be DVDs dropped off at The Cinefamily (mailed to: The Cinefamily, attn: Found Footage Battle Royal, 611 N. Fairfax Avenue, Los Angeles, CA, 90036) or emailed to us at whatsupeit@gmail.com. We will take many formats, but since this stuff is going to be projected on the big screen, think "the bigger the quality, the better."
- Costumes, character backgrounds, etc. are encouraged.
- Taunting and mocking of other contestants is also appreciated — as long as it's non-violent and/or creepy.
- The winner will recieve a number of amazing prizes, including DVDs, shirts — and dinner with EIT! At Canter's Deli! IN FULL COSTUME!!!!
We promise not to embarrass you. Much. Now go out there, and start collecting stuff!
Dangerous Men
The true holiest of all Holyfuckingshits!
Forgot Troll 2, forget the collective works of Ed Wood, forget The Visitor, forget Birdemic — Dangerous Men is THE holiest of all Holyfuckingshits. Trying to describe this film to those who haven't seen it is a nearly pointless exercise — even its late director John S. Rad himself relied on a cacophony of mixed adjectives in his great tagline: "An unforgettable comedy suspense, mystery drama" (not our comma). In its initial mysterious one-week L.A. theatrical run back in 2005, in which it was booked into EIGHT theaters in the same Los Angeles arthouse chain, this inexplicable-in-every-way film was viewed by literally about 50 people. These intrepid viewers, whenever they run into each other at a party or BBQ, will swap stories like veterans of a great war battle, eagerly recounting practically every scene in the picture in minute detail to each other, in no particular order of awesomeness, savoring every memory. Just for you (and us), we've plucked the film again from the clutches of oblivion to give to you one of the most singularly unique movie experiences you've had in years, so that you too may join the cult, and find yourself muttering the code words "Dangerous Men" to strangers.
Dir. John S. Rad, 2005, 35mm, 90 min.
Watch the outrageous opening credits to "Dangerous Men"!

Firesign Theater Tribute (Phil Proctor & Peter Bergman in person!)
A tribute to the godfathers of progressive political comedy!
Formed in 1966 and still touring today, The Firesign Theatre have released more than two dozen albums worth of "movies for the mind", millions of which continue to peek out of used record bins everywhere. Though they're sometimes called the "American Monty Python", their subversive attitude precluded mainstream media success. Of course, it didn't help that they were legally prohibited from making films in 1976. Wait, what? Yep, seems their 1971 "Bozos" LP contained ACTUAL SECRET CODES that the military planned to use to deploy dolphins to swim up the Potomac and attack Democrats in Congress. Dude, you're kidding, right? Well…as Happy Harry says in Everything You Know Is Wrong, "Could BE, could BE!" This rarely-screened film adaptation of Firesign's 1974 LP of the same name tells the story of paranormal investigator Happy Harry Cox fearlessly reporting on all the earthshaking stories your government doesn't want you to know about – Aztecs invented the vacation! Men and women are the same sex! And the aliens are coming – to give us all piano lessons! Also screening is Martian Space Party, Firesign's freewheeling 1972 concert film shot at KPFK at the end of the group's first golden age of L.A. radio adventures. PLUS: rare gems from the vaults including two of their notorious Jack Poet Volkswagen '69 TV ads, and something else SO AWESOME we can't even tell you about it. Schedules permitting, Firesign founding members Peter Bergman and Phil Proctor will appear at the Cinefamily in person for the show!
Watch our trailer for the Firesign Theater Tribute!

Neil Hamburger presents: A Tribute To Dora Hall
Neil Hamburger celebrates one of his all-time fave entertainers!
America's Funnyman finally returns to the Cinefamily, for a program celebrating one of his all-time favorite entertainers — and one of Cinefamily's fave found footage personalities! Long ago, a handful of enigmatic VHS tapes, adorned with watercolor illustrations of an old lady amidst a generic cast of smiling faces — and the Solo disposable cup company logo — fell into our hands. On these tapes were wonderfully cracked '70s variety specials starring septuagenarian starlet Dora Hall; who was this woman? A long-forgotten pop star reclaiming past glory? A wrinkled studio creation meant to appeal to the AARP set? Someone in power's ambitious relative? WHO?!?! Neil finally explains it all: "The undisputed queen of vanity entertainment, Dora Hall was married to Leo Hulseman, the founder of the immensely successful Solo Cup Company — a man quite happy to delve into Solo's apparently bottomless coffers to finance dozens of record releases by Dora, all given away free of charge with packages of plastic cups and plates during the '60s! Not content with her "success" in the record biz, Dora branched out in the ensuing two decades with several full-blown Solo-financed TV specials designed to make her a star — despite the fact that she was an elderly grandmother with limited show business experience!" This afternoon, Neil will appear in person to present a psyche-shattering afternoon of vintage Dora TV variety special highlights, along with other special treats!
Watch our trailer for "A Tribute To Dora Hall"!

Raiders of the Lost Ark: The Adaptation (co-star Chris Strompolos in person!)
The intensely amazing shot-for-shot '80s teenage remake!
"I saw and appreciated the vast amounts of imagination and originality you put in your film." — Steven Spielberg
In 1982, Eric Zala, Jayson Lamb and Chris Strompolos began filming a shot-for-shot remake of Raiders of the Lost Ark. They were twelve years old. Six years later, the film was in the can. Twenty-three years later still, Everything Is Festival! brings you Raiders of the Lost Ark: The Adaptation, along with co-star Chris Strompolos in person telling the amazing story of this legendary movie. No other film experience will prepare you for this. This trio of filmmakers showed more tenacity, originality, heart, courage and skill than ten indie production teams put together, and all before puberty! SEE Indiana Jones grow six inches, drop into a baritone and grow facial hair! SEE Marion Ravenwood develop breasts! SEE the meanest pack of prepubescent nazis ever recorded on film! The Adaptation is like no other film you have ever seen — except, of course, Raiders of the Lost Ark!
Watch the BBC news story on the makers of "Raiders of the Lost Ark: The Adaptation"!
The Agency (sneak preview!)
A sublime experience that'll sautée your cerebellum!
It's official: one of the most twisted new animated works we've seen in a very long time is also a new record holder. From the brutally juicy minds of David O'Reilly (creator of The External World) and Vernon Chatman (co-creator of "Wonder Showzen" and "Xavier: Renegade Angel") comes The Agency, which holds the Guinness Book of World Records' "Quickest Production Time For An Animated Feature Film" honor — as it zoomed from conception to completion in only one fucking week!! The film very, very loosely follows several office-bound characters as they plot their upwardly-climbing corporate destinies, continuously insult each other with non-stop vicious flair, and morph their reality with that of a duo of cute panda bear-looking creatures for whom the office dimension is just a dream…? This baffling slice of cough syrup-like comedy dementia was created entirely with "Xtranormal", an online service that lets users make their own CGI mini-movies through a limited library of characters, sets and music, and with awkward text-to-speech synthesis — serving to produce a sublimely blobby experience that'll sautée your cerebellum with love!
Watch excerpts from "The Agency"!

Ninja Annihilation War
The impossibly rare '80s ninja flick!
God knows the '80s weren't perfect. It was the decade of rising budget deficits, illegal U.S. intervention in Central America, and Duran Duran — but it was also the Decade of the Ninja. While the black-garbed messengers of death have appeared in films for ages, they were usually hiding behind ornamental potted palm trees, or clinging to the ceiling; it took a sharp eye to spot them. That is, until martial arts movie mavericks The Fung (pronounced 'Fang') Brothers extracted as many ninjas as possible from the video store shelves and late night cable-TV stations of America, and flung them into one steaming VHS pile a.k.a. Ninja Annihilation War!!! This relentless multi-thousand dollar cut-and-paste spectacle stars whatever Caucasian dudes happened to be in Hong Kong at the time, and combines scenes from unrelated films into a dense fabric of digressions, flashbacks, minor-character subplots that go on at baffling length, and — of course — demonstrations of pole-spinning, star-hurling, life-terminating prowess. We bring you this extremely rare screening of a lost ninja masterpiece never released in theaters OR home video, so bring ten friends (or a thousand strangers) and TEAR THE NIGHT TO SHREDS!! Our screening of Ninja Annihilation War will be introduced by Fung Brothers scholar Zack Carlson (of Austin, TX's Alamo Drafthouse!)
Dir. The Fung Brothers, 198?, digital presentation, 81 min.
Watch an excerpt from "Ninja Annihilation War"!

Supercuts & Trash Compactors (feat. FourFour!)
I tube, you tube, we all tube for YouTube!
Cinefamily's grabbing the zeitgeist by the nutsack and squeezing the video juice out of the YouTube for all of our viewing pleasure! Tonight we celebrate two of our favorite memes in the viral video world: "supercuts" and "trash compactors." You know, like when TV Carnage cut together every "Gimmie your badge…and your gun" moment from every shitty cop movie ever made, or when FourFour did a mashup of every time someone said "I'm not here to make friends" on a reality TV show — that's a "Supercut." And when that anonymous editor compressed 120 minutes of Wicker Man Nic Cage insanity into a high-powered two-minute H-bomb of hilarity — that's a "Trash Compactor." This show features our favorite pre-existing classics in these two categories, and a group show bursting full of brand-new premieres by Everything Is Terrible, FourFour, Cinefamily's own Mondo Squad, and more. I tube, you tube, we all tube for YouTube! Tonight's show features a live appearance by online video mashup maven FourFour!
Watch our trailer for "Supercuts And Trash Compactors"!

Andrew W.K.'s Party Lecture!
A live lecture about PURE FUN and TOTAL love!
A live lecture and discussion about PURE FUN and TOTAL LOVE from one of rock 'n roll's foremost hard partiers! Infamous for his bloody nose, famous for his high-life attitude, and beloved for his songs like,"Party Hard", "We Want Fun", and "You Will Remember Tonight", Andrew's true will is to use all forms of entertainment to create feelings of pure joy, fun, love, freedom, and possibility. In tonight's lecture, Andrew will share with you his innermost personal feelings on a host of different topics, and will inspire you to live life however the fuck you want to!
Watch an excerpt from a previous Andrew W.K. lecture at NYU!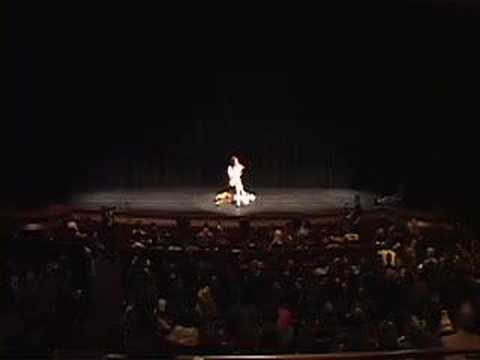 Schrab & Harmon's Found Crap V!
My, how the time passes us by. Can you believe that in just one single year, Rob Schrab (co-creator of "The Sarah Silverman Program", Channel 101, plus much more) and Dan Harmon (same as Rob, plus also the creator of "Community") have graced us with their favorite found footage gems four times already, and that this show marks the fifth?! To be honest, it's hard to imagine life before they started doing them — but let's not think about it too much, and just be thankful for how good we got it. Anyone who's been to one of these romps knows that you enter a child and leave an adult — meaning that you see a lifetime's worth of amazing shit, and lose your innocence in the process. From showcasing the most gut-wrenching standup audition tapes to the Midwest macabre of Paul Knop, Schrab & Harmon are like Professor Robert Langdon, and their collection is the "Da Vinci Code of Crap." When they started at Cinefamily, we never knew our audience could ever laugh as hard as they do during these shows; we may have to bring the riot squad this time around.
David O'Reilly's Found Animation!
From the deepest, most corrupt corners of David O'Reilly's hard drive comes a collection of lost animated wonders, forgotten by time and YouTube, destined to break hearts, minds and sense of common decency. David says: "There will be work I found from now-defunct private torrent sites, old video tapes, friends & places I cant remember, gorgeous 3-D tentacle porn, footage of bizarre video games, and work by surrealist animation genius Charley Bowers (who was forgotten in his own lifetime and died in poverty). If you love Pixar, you will hate this!"
Watch an excerpt from the cracked imagination of animation mysterioso Nanny Lynn!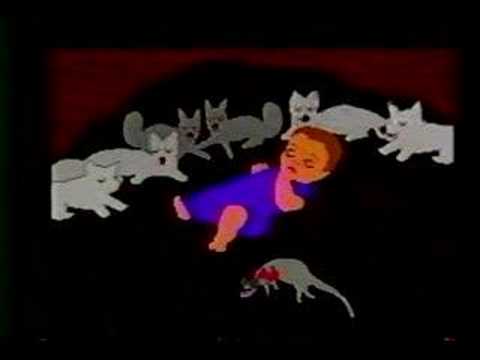 Mondo Wizard Battles (feat. Devil Fetus!)
The ultimate video-mixed kung fu showdown between good vs. evil!
See the ultimate video-mixed martial arts showdown between good and evil, demon and priest, wizard and ghost! Every good supernatural Kung Fu flick ends with a wicked special effects-laden wizard battle, and you're gonna see the best of the bunch. Witness wizened martial arts Merlins (who can put you in a half-nelson with just their manly three-foot eyebrows) take on black magic sorcerors who use Xtreme incense burning and stone-cold Sanskrit prayers to conjure chakra-shocking creatures and hurl dharma dropkicks. And, blessed Buddha, then we're gonna watch one of the Wizard Battle movies to end all Wizard Battle movies — the hexadelical, unstoppable incredible piece of eye terrorism known as 1983's Devil Fetus. Guaranteed mug melter or your money back.
Devil Fetus Dir. Hung Chuen Lau, 1983, 35mm, 84 min.
Watch our trailer for "Mondo Wizard Battles" Night!

MEMBERS-ONLY/PASSHOLDERS-ONLY Everything Is Festival Friday Afterparty @ The Standard Hollywood!
Party open to current Cinefamily members and EIF! Passholders only +1. Twitter followers of the Cinefamily will get a password as well for entry +1!
Free vodka drinks, free absinthe-based drinks, hors d'oeurves, music, dancing, crazy video! Experience, thrive, network, undulate, gyrate, celebrate — killin' it!
The Pelican Brief Project LIVE!
A completely weird live re-scoring by Candybox Violence!
The legend goes like this: many years ago, employees at the amazing speciality video store Cinefile found a burned DVD-R in their return bin one morning mysteriously labeled "The Pelican Brief Project." No one knew anything about it, but it seemed as if a band had bizarrely chosen the innocuous 1993 thriller The Pelican Brief (starring Julia Roberts and Denzel Washington) to do a complete re-scoring to — akin to playing Pink Floyd's "Dark Side Of The Moon" alongside The Wizard Of Oz. But that couldn't be…that would be too awesome to be real…right? Wrong!!!!! In what may be the single most esoteric thing ever, we have since found the group known as Candybox Violence to be the brains behind this masterpiece — plus, the CV boys have agreed to reunite and perform this once-in-a-lifetime show! To this day, no one (including the band) knows who or why anyone "leaked" that ol' DVD-R, since they originally made less than a dozen copies just for their friends' amusement — but we're oh-so-glad someone did, or else we wouldn't have this seriously exciting and special show to bring to you!
Watch an excerpt from "The Pelican Brief Project"!

KEYNOTE PRESENTATION: Negativland presents "Adventures In Illegal Art"
EIF!'s keynote speaker - Mark Hosler of Negativland!
Is Negativland a "band"? Media hoaxers? Activists? Artists? Musicians? Filmmakers? Culture jammers? Comedians? An inspiration for the unwashed many? A nuisance for the corporate few? Decide for yourself in this video & storytelling presentation from founding Negativland member Mark Hosler that uses films and stories to illustrate the many creative projects, hoaxes, pranks and "culture jamming" that Negativland has been doing since 1980. Whether you're a hardcore Negativland fan, or even unfamiliar with the band (but interested in a highly entertaining and informative jaunt into the evolving landscape of art vs. ownership), Hosler's EIF! keynote presentation is essential, and we can't recommend it enough. As well, stick around for a Q&A with Mark Hosler after the presentation!
Watch an excerpt from a previous edition of Mark Hosler's lectures!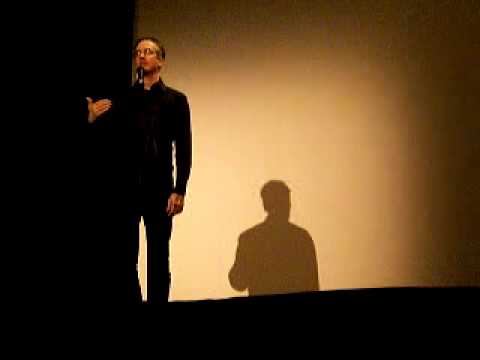 Watch an excerpt from the infamous news broadcast involving Negativland's media hoaxing, later to be sampled in Negativland's own "Helter Stupid"!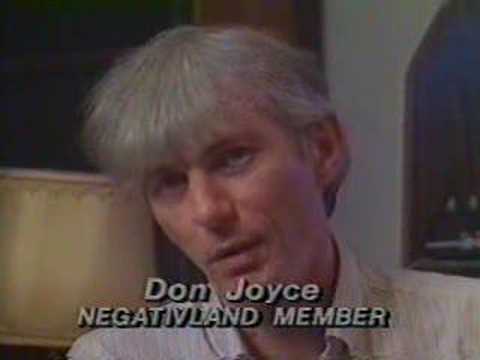 "Food Party" host Thu Tran live!
Modern-day culinary psychedelic puppet pioneer Thu Tran from the hit IFC series "Food Party" comes to the Cinefamily for a rousing evening of wacky artistic exploration! It's no surprise that the Cinefamily and Everything is Terrible are massive fans of Thu Tran (we mean like, OMG, "will you marry me, Thu!"-type fans) with her experimental use of puppets, greenscreen, Flash animation and a sense of humor that is purer than a freshly Zamboni-ed ice rink. Is it art? Is is comedy? Is Thu Tran inside our heads and creating this show JUST for US? Did she just give birth to a galactic vampire kitten? Join us and find out, as Thu presents clips from her favorite moments on "Food Party", some of Thu's never-before-seen food-related video shorts, and an on-stage cooking demo!!!!
Watch an excerpt from IFC's "Food Party"!

"Conan O'Brien" Writers Retrospective Panel!
A live gathering of Conan writers past & present!
Anyone who remembers watching the early years of "Late Night with Conan O'Brien" knows that from the very beginning, that show (and everyone involved) was fucking insane. To early audiences, Conan was just some tall redheaded geek that couldn't have been more out of place, and yet we rooted for him all the way. With nothing to lose, Conan and his incredible staff brought us characters like Pimpbot, Triumph The Insult Comic Dog, the Masturbating Bear, and countless other freaks who contributed to the most experimental talk-show ever produced. Cut to present day, and Conan is simply a broadcasting powerhouse — but it's the people behind the scenes of the Conan O'Brien legacy that rarely get their due, in our opinion. We're thrilled to kick off the whole Everything Is Festival! by bringint together writers from both the NBC and TBS eras to discuss their tall tales, favorite segments, rejected ideas, and influences. It's a show unlike any other from the festival lineup, and we cannot wait to explore the minds that helped create this comedy empire! The evening's panel will be hosted by Jimmy Pardo!
Watch an excerpt from a 2008 "Late Night With Conan O'Brien" writers' panel at the Paley Center For Media in NYC!