SpectreFest 2013
SpectreFest: a hand-picked look at the latest and greatest in progressive genre films and forward-thinking music from around the world that challenge our grip on reality. SpectreFest: a place where unexpected elements of the fantastic gather together — offering cold shadows, distant melodies, forgotten memories and new hauntings. SpectreFest: a collaboration between Cinefamily and SpectreVision (the new production company founded/partnered by Elijah Wood, Daniel Noah and Josh C. Waller). "Our aim with SpectreFest is to provide an immersive, visceral experience beyond mere entertainment," says festival co-founder Daniel. "Genre films, as well as cinema's close cousin, music, tweak our minds to show us new ways of interpreting the world we live in. SpectreFest is an offering of some of the best of both from around the world." The SpectreVision gang will be on hand to present the films, conduct Q&As and talk all things horror — so come immerse yourself in a mind-bending marathon of the macabre.
TV TUESDAYS: Childhood Haunts w/ Leigh Whannell (writer of "Saw" and "Insidious"!)
Locked away in the dusty corners of our memory banks, we all have a secret stash of half-remembered nightmarish moments from our early viewing habits that still, to this day, shake our spines with a humongous reverb-coil KLANG!!!! "All I remember is the clown in the window, holding the knife…", "What's the movie where the midget gets his fingers blown off in the explosion?", "There were some kids…and a big bearded guy chasing after them with a rifle…" — did these films actually exist, or did we just dream them? In this new residency, Cinefamily journeys through the freaky-deaky memories of our childhood viewing experiences — those pivotal pieces of films and TV that pretty much screwed us up for life — to explore the depths of our collective movie-watching subconscious.
For the residency's kickoff, we're proud to pick the brain of Leigh Whannell, screenwriter behind the iconic Saw and Insidious horror franchises. Plus, as the centerpiece of the night, we'll watch highlights from Leigh's most fondly remembered pre-pubescent freakout: the haunting BBC '80s sci-fi miniseries Chocky!
Watch the totally eerie opening credits of "Chocky"!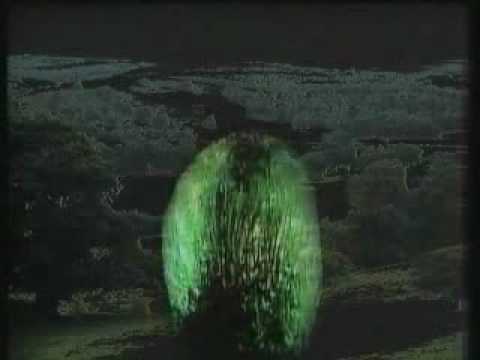 Metropolis (w/ live score by Chrome Canyon!)
Stones Throw synth scientist!
One of the greatest films in the annals of sci-fi, backed by the epic analog synth-powered sounds of L.A.'s newest keyboard transplant! A time-honored, pioneering portrait of an Expressionist Tomorrowland, Fritz Lang's Metropolis had it all (according to its original press release): "8 stars, 25,000 men, 11,000 women, 1,100 bald people, 250 children, 3,500 pairs of special shoes, 50 cars." What it also contained was a brilliant distillation of the Germany's unconscious Zeitgeist energies, as that country lurched toward fascism in the Thirties — not to mention a peerless batch of indelible images. As we celebrate Metropolis as yesterday's fantasy of what tomorrow could be, we welcome Stones Throw recording artist Chrome Canyon as the right temporal technician for the job. The solo project of New York artist Morgan Z (who just touched down upon Angeleno soil to become permanently reside alongside us), Chrome Canyon creates synth sounds that move between eras past and ages imagined — an aural palate that's a whizz-bang accompaniment for Fritz Lang's classic version of an alternate now.
Watch Cinefamily's original trailer for "Metropolis"!

Halley
if Romero and Kafka had a baby...
This fantastic Mexican arthouse indie dives deep into the emotional abyss, as it discovers a brand-new meaning for the phrase "the living dead." A recently deceased health club security guard awakens to discover that, while the customers are building their bodies, his is rapidly decaying. Moving through his second life in ashamed denial, Beto must repair his his own rot, while fending off the advances of a female employer desperate to drag him back into the land of the living. Director Sebastian Hofmann has a lot more on his mind than making a zombie movie, as he bends genre tropes into wide arcs to offer what might be the most sympathetic filmic portrayal of the undead in recent memory. As well, lead actor Alberto Trujillo truly gives his all, looking deathly sick in every frame as he pushes himself to his physical limits, sleepwalking through life and descending into the terrible isolation that comes over all of us who've lost contact with society and our work. If George Romero and Kafka had a baby, it would be a startling glimpse into Halley's very personal hell.
Dir. Sebastian Hofmann, 2012, digital presentation, 84 min.
Watch the trailer for "Halley"!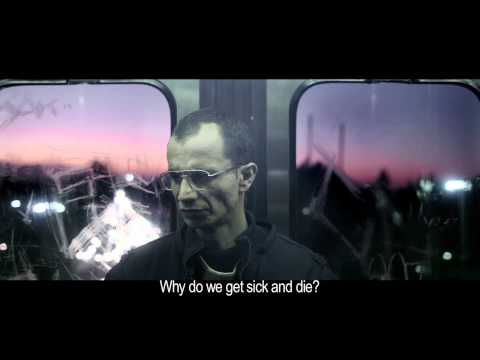 Animals
Donnie Darko meets Child's Play!
Less a re-imagining of Donnie Darko's angsty speculative fiction vibe than a sexually dangerous, imaginative blenderization of it (with Van Sant's Elephant and a benign version of Child's Play also in the mix), Animals rounds a host of sharp corners on its completely unpredictable journey into freaky, dark fantasy. In the familiar-seeming, yet exotic locale of Spain's Catalonia region, awkward teen Pol attends an international school, and does what any emotionally-stunted youth would do: he hangs out with his imaginary best friend, a stuffed teddy bear with an ominous voice like a MacBook's speech function from hell. Oh, and he jams on guitar in his basement while the bear kicks ass on drums. As creepy real-world things like a local girl's death, a seductive new exchange student and outbursts of school violence all intrude on Pol's carefully calibrated world, things start to get really unhinged. Switching back and forth between English and Catalan — and vacillating wildly between the "dream" reality, the "real" reality and a real-ish inbetween — Animals is a crystalline distillation of the dread naturally arising from our Millennial generation's impending adulthood.
Dir. Marçal Forés, 2012, digital presentation, 94 min.
Watch the trailer for "Animals"!

Grand Piano (Elijah Wood in person!)
Real-time flair to spare!
Elijah Wood in person for a Q&A after the film!
Whether it's through artform-advancing feats like Gravity's hyper-realistic outer space renderings or something more manically simple like Phone Booth's tunnel vision tension, we love our high-concept movie feats that unfold in real-time, especially when done with the utmost style — and the brand-new Grand Piano has enough flair to spare. The film revolves around a particularly intense central performance from star Elijah Wood, here playing a reclusive concert pianist coaxed out of a difficult early retirement, in order to play a landmark concert — one in which he cannot ever hit a single mistake, thanks to a murderous, mysterious sniper (John Cusack) taking his wife hostage, ready to pull the trigger at the ringing-out of the first bum note. "[Eugenio} Mira's tale is absolutely sweeping. It's a visceral movie, one that immediately brings you to sympathy with [Wood]. The character begins the film high-strung, wanting to live down a major embarrassment — it's something simply everyone can relate to. Mira then makes the wise choice of never giving the audience a glimpse of his sad day. We don't need to; we understand its gravity through his performance alone." — Fangoria
Dir. Eugenio Mira, 2013, DCP, 90 min.
DANCE/MACABRE HALLOWEEN PARTY: Ariel Pink's Darkened Corridors & "The Sound Stage Massacre"
Two incredible multimedia mashups!
Every Halloween is the most hallowed time of the year for Cinefamily — it's both the right time to get down and party, and to celebrate our birthday. We first opened our doors on October 25th, 2007, and to mark the occasion, we give you a late-night audio-visual blowout featuring not just one, but two incredible multimedia mashups of atmospheric dread: Ariel Pink's Darkened Corridors, and the first West Coast performance of the live score "The Sound Stage Massacre" (presented by our friends at NYC's SPECTACLE THEATER!)
THE SOUND STAGE MASSACRE
Picture Cinefamily as a 30-seat microcinema set in a former bodega space — along with an equal amount of passion, dedication and adventurous enthusiasm — and you've got Brooklyn's fantastic Spectacle Theater. These folks do great work, and we're super-stoked to bring out to L.A. one of their best live score events of 2013, set to Michele Soavi's glitzy 1987 giallo Stage Fright: Aquarius. The body count rises, as an escaped mental patient stalks players in a theatrical troupe, and as live performers MIL KDU DES layer on their dreamy, glitchy electronic sheen — producing a phantasmagorical reinterpretation of this glossy shocker.
ARIEL PINK'S DARKENED CORRIDORS
A new project for L.A.'s own master of melted soundscapes: a macabre, erotic hallucination of a live show, complete with incantations, live dancers and claustrophobic compositions. In an intimate solo musical performance, Ariel will interact with a Cinefamily mix of early surrealist short films and experiments — be transported as haunting imagery and tilted tunes become one.
NOTE: THIS EVENT IS 21+. Tickets are sold to our facility's capacity (auditorium, patio, upstairs, etc.) Entrance to the party does not guarantee seating in the main auditorium throughout the evening.
Watch the trailer for our Dance/Macabre Halloween Party!

Raze (L.A. premiere, filmmakers & Zoe Bell in person!)
Filmmaker Josh Waller, Zoë Bell and other cast members in person! Awakening after being abducted, Jamie (Rachel Nichols) finds herself in a concrete bunker, and discovers that she's trapped in a modern-day "coliseum" along with dozens of other women — including the devious Sabrina (played by stuntwoman extraordinare Zoë Bell, Death Proof) — all condemned to kill each other, in order to protect their very own loved ones.
Dir. Josh Waller, 2013, DCP, 87 min.
"If you're the type of person who ever thought, 'Man, I wish there was a movie filled with attractive women beating the shit out of each other,' well, Raze has come along to answer your prayers. A brutal, relentless machine of neo-exploitation, Josh Waller's debut has been described as a take on the women-in-prison movie, but this is one without campy winking at the audience — and with a few of the performers giving some surprisingly emotional heft to their portrayals. That is, when their characters aren't bashing each other to a bloody pulp. Raze makes no bones about what it sets out to do — to offer an exceedingly violent spectacle — and if nothing else, it certainly succeeds at meeting that goal." — Christopher Bourne, Twitch
LFO (star Patrik Carlson in person, plus live set by G.E. Stinson!)
Swedish sound svengali saga!
LFO star Patrik Carlson will be here at the Cinefamily for the show — plus, the screening is followed by a live set by guitar wizard/frequency manipulator G.E. Stinson, who'll wave your brain and shock your cones with tones and drones from other dimensions! Our antennae immediately ping into the air whenever we come across any film that puts its focus on sound — and curiously enough, after 2010's whimsical oddity Sound of Noise, Sweden has given us another cinematic gift of sonic strangeness in LFO, which answers the question: what would happen if a Dilbert type discovered the key to mind control? Robert, a solitary man who frequently secludes himself away from his disdainful wife and son, slaves away in his basement on harmless private experiments with audio frequencies — until the day when he stumbles upon a wavelength that gives him the Jedi-like power of suggestion over anyone he plays it for. And what he really wants most is to get to know his new neighbors. "The battle depicted in the film is almost entirely mental, a duel between cracked intellect and suppressed emotion. It makes the question personal: If you could control other people absolutely (without them knowing it), what would you do? Really? Think again. 'LFO' is a diabolical joy to watch." (Peter Martin, Twitch)
Dir. Antonio Tublen, 2012, DCP, 94 min.
Murnau's "Nosferatu" (brand-new restoration!)
The original silent horror classic!
"An iconic film of the German expressionist cinema, and one of the most famous of all silent movies, F. W. Murnau's Nosferatu: A Symphony of Horror continues to haunt — and, indeed, terrify — modern audiences with the unshakable power of its images. By teasing a host of occult atmospherics out of dilapidated set-pieces and innocuous real-world locations alike, Murnau captured on celluloid the deeply-rooted elements of a waking nightmare, and launched the signature "Murnau-style" that would change cinema history forever. Remade by Werner Herzog in 1979 (and inspiring films as diverse as Abel Ferrara's The Addiction and E. Elias Merhige's Shadow of the Vampire), this surreal cine-fable remains the original and landmark entry in the entire global tradition of 'the horror film'." — Masters of Cinema
Nosferatu is triumphantly reborn in this breathtaking new restoration by the F.W. Murnau Foundation. Backed by an orchestral performance of Hans Erdmann's original 1922 score, this edition is derived from a new high-definition transfer of Murnau's masterpiece, with unprecedented visual clarity and historical faithfulness to the original release version.
Dir. F. W. Murnau, 1922, DCP, 94 min.
Watch the trailer for "Nosferatu"!

OFF-SITE @ VISTA THEATRE: Cheap Thrills (L.A. premiere!) + "Doug Loves Movies" podcast taping
Filmmakers and cast in person!
LOCATION: Vista Theatre, 4473 Sunset Dr. (at the Sunset Junction), 90027. This event is no longer taking place at the Silent Movie Theatre location. Our screening of Cheap Thrills is not a Benson Interruption of the film.
7:30pm – "Doug Loves Movies" podcast taping
approx. 8:45pm – Cheap Thrills (cast & director in person!)
A very special Doug Benson show at Cinefamily! First up, it's a live taping of "Doug Loves Movies", featuring the director and cast members (schedules permitting) of Cheap Thrills! Then, it's onto the film's L.A. premiere!
CHEAP THRILLS
"A film that has much to say about greed, integrity, materialism, and the state of America today, all wrapped in a neat, deceptively simple morality tale." — Chris Tilley, IGN. Winner of SXSW 2013's Midnighters Audience Award, Cheap Thrills is a powerhouse of tightly-wound tension, made all the more impressive by its being a debut feature (from writer E.L. Katz, Pop Skull, What Fun We Were Having.) Recently fired and facing eviction, a new dad (Pat Healy, who played the fantastically effective psycho in Compliance) has his life turned upside down when, upon drowning his sorrows in a local dive bar, meets a wealthy couple (David Koechner and Sara Paxton) who offer a path to financial security — but at a dark, dangerous price.
Dir. E.L. Katz, 2013, DCP, 85 min.
The People Under The Stairs (Wes Craven in person!)
Co-presented by SHOCK TILL YOU DROP
Schedule permitting, Wes Craven in person!
Dir. Wes Craven, 1990, 35mm, 102 min.
Watch the trailer for "The People Under The Stairs!