SpectreFest 2015
SpectreFest: a hand-picked look at the latest and greatest in progressive genre films and forward-thinking music from around the world that challenge our grip on reality. SpectreFest: a place where unexpected elements of the fantastic gather together — offering cold shadows, distant melodies, forgotten memories and new hauntings. SpectreFest: a collaboration between Cinefamily and SpectreVision.
BUY TICKETS ($12-$35/free for members, UNLESS OTHERWISE NOTED.. Showtimes subject to change):
————————————————————————————————–
Wednesday, 10/28, 7:30pm : Show & Tell w/ E. Elias Merhige featuring Begotten & Din of Celestial Birds
Thursday, 10/29, 8:00pm : Tikkun
SPECTREFEST: Tikkun
Co-presented by the Israel Film Festival.
Tikkun is as an unflinching and unnerving portrait of an ultra-orthodox yeshiva student in Jerusalem. Haim-Aron is so obsessed with his studies and the rules he must follow, that it begins to border on martyrdom. When Haim-Aron considers indulging his desire for self-pleasure, it leads to an accident that seemingly takes him to death's door and back again. When he wakes up in the hospital, a lot has changed. Haim-Aron's father is haunted by surreal visions and violent dreams as he grapples with the changes he's beginning to see in his son.
Enhanced immensely by striking black and white cinematography, a flirtation with the supernatural, a minimal but succinct script & eerily convincing acting from the majority of the cast, Tikkun is one of the most intriguing, demanding & ultimately rewarding films of the year.
Dir. Avishai Sivan, 2015, DCP, 120 min.
Watch the trailer!
SPECTREFEST: Show & Tell w/ E. Elias Merhige featuring a rare 16mm print of Begotten & Din of Celestial Birds
Welcome to Cinefamily's "Show & Tell," a series inviting artists, filmmakers, musicians and other cultural heroes to divulge their deepest, darkest media obsessions by opening their closets, digging through their attics, and plundering their garages to curate an evening for your viewing pleasure!
Underground filmmaker, mystic, and genuine provocateur Elias Merhige has such a stockpile: ephemera and artifacts of his scientific, metaphysical, and aesthetic preoccupations past, present and future. From automatic drawings to photochemical experiments and ancient Zoroastrian texts, Merhige will give us a peek at the special alchemy that inspires him. Following the show & tell, we will be screening Begotten from Merhige's own personal, rarely-seen 16mm print, flown in from Europe, along with his short film Din of Celestial Birds in 35mm.
Possibly the godfather of all cult films, Elias Merhige's Begotten has long toiled in bootleg obscurity, only accessible through tenth-generation VHS copies or shoddy youtube video streams. Branded as a Rorschach test for the adventurous eye by film critic Richard Corliss, and "one of the then most important films of modern times," by none other than Susan Sontag, Begotten is a seminal, powerhouse piece of experimental cinema,unfairly relegated to niche circles of film buffs and pure experience seekers.
Dir. E. Elias Merhige, 1990, 16mm, 72 min.
Dir. E. Elias Merhige, 2006, 35mm, 13 min.
Watch the Cinefamily original trailer!
SPECTREFEST: Aaaaaaaah! (L.A. Premiere!)
Steve Oram (Sightseers), makes his directorial debut with this anarchic, absurd, hysterical, limb-rippingly-violent and at times, oddly touching film set in a world where human beings remain assuredly ape – communicating with only grunts, growls and howls.
What begins as a simple tale of tribal rivalry, ultimately becomes a deadly showdown between two battling primal sects, both vehemently determined to protect their tight-knit communities. A veritable who's who of UK television (including Noel Fielding & Julian Barratt of Mighty Boosh fame), without an iota of hyperbole, we can virtually guarantee you haven't seen anything like Aaaaaaaah! since the long lost days of Themroc.
Dir. Steve Oram, 2015, DCP, 79 min.
Watch the trailer!
SPECTREFEST: Nasty Baby (Free Sneak Peek L.A. Premiere w/ Kristin Wiig & Dir. Sebastian Silva in person!)
NOTE: To help us track attendance, you must pre-register for "first-come, first-serve" admission. Your registration does not guarantee you a seat.
LOCATION: Silent Movie Theater, 611 N. Fairfax Avenue, 90036.
All of our donating 1-year "Black Card" members get priority entry to our free shows at the Silent Movie Theater location. Donating for a Cinefamily membership is the perfect way to both support the theater, and to gain access to the early-entry line.
Opening at the Sundance Sunset Oct. 23rd!
Freddy (Sebastian Silva) is a visual artist whose top goal is becoming a father. Luckily his best friend Polly (Kristin Wiig) is happy to assist. When Freddy's sperm reveals its inadequacies, his reluctant boyfriend Mo (Tunde Adebimpe) is called upon to save the day.
In the hands of anyone other than Sebastian Silva (Magic, Magic & The Maid), Nasty Baby would undoubtedly become an overbearing improvisational, twee mess of sad-sack-hipster-chic-melodrama. Luckily Silva has no interest in making any semblance of predictable or milquetoast cinema. Whittled down to it's core, Nasty Baby is damn near guaranteed to bring laughter, bring tears and then most likely make you forget to breath as the story comes to a shockingly dark close…
Dir. Sebastian Silva, 2015, DCP, 100 min.
Watch the trailer!
SPECTREFEST: Terrible Resonance - Live show from Here Be Monsters
Co-presented by KCRW.
A live show from Here Be Monsters about subversive sound, earthquakes, ghosts, outer space, sonic weaponry, and whales.
There is a murky and uncertain world of sound below the bassiest bass we can hear. Despite the physical limitations of our ears, these rumbles, called "infrasounds," affect us, in wildly different ways–sometimes beautiful, sometimes terrifying.
Terrible Resonance is a journey from 0-20hz, telling stories from the well-studied rumbles of Earth's crust, songs of whales and elephants, and resonant points in the human body to the areas of the unknown that lead to wild speculation: hauntings, the "brown" note, spontaneous orgasm and not-so-secret weapons programs from the Pentagon.
The show runs roughly 90 minutes and includes a live infrasound demonstration from Brooklyn-based musician Joe Morgan. Earplugs will be provided. Children and service animals should use extra precaution during this portion of the show.
Ask us questions and interact with other attendees on social media using #HBMlive. You can also tweet @HBMpodcast.
Listen to the trailer!
SPECTREFEST: Camino (L.A. Premiere w/ Zoe Bell, Filmmakers Josh C. Waller & Daniel Noah in person!)
Co-presented by Fantastic Fest
Zoe Bell, Tarantino's stuntwoman extraordinaire (Kill Bill, Death Proof, Inglorious Bastards) stars as a war photographer sent to the jungles of Columbia in 1985—who photographs something she shouldn't have ever seen—in Josh Waller's new adrenaline-fueled film, making its Los Angeles premiere at SpectreFest! This wild chase-through-the-jungle—with Nacho Vigalondo (Time Crimes, Open Window) as Bell's maniacal and charismatic Spaniard pursuer—is the third solo-directing effort for Waller, written by Daniel Noah, who are both members of the acclaimed Spectrevision producing team (Cooties and A Girl Walks Home Alone At Night). Don't miss this chance to see Waller's independent effort, rife with no-nonsense action and soaring energy levels!
Dir. Josh C. Waller, 2015, DCP, 103 min.
SPECTREFEST: Love & Peace (L.A. Premiere!)
Due to unforeseen day of show technical issues, we are only able to show a low resolution version of Sion Sono's Love & Peace.
While we love the film and want you to see it, we are not comfortable charging admission–so it's now FREE (first-come, first-served).
If you already bought a ticket you are being refunded, but please do come.
We are presently attempting to bring LOVE & PEACE for more shows in December.
Sion Sono begins his latest tale in modern-day Tokyo with a tragic man named Ryoichi, who having given up his dreams of rock stardom, toils away in a musical parts company. Ryoichi discovers his only friend in a turtle he aptly names Picadon. The friendship blossoms as Picadon helps Ryoichi plan his rock n roll takeover, until one day on account of overwhelming ridicule from coworkers, Ryoichi flushes his only friend down the toilet.
From there, Sono's signature imagination takes over. Certainly one of the most joyous and heartfelt films of his career, Love & Peace blasts off into the ether with the catchiest theme song you'll hear all year, anthropomorphized toys, a choice of pills that puts the red pill/blue pill option to shame & massive Kaiju.
Dir. Sion Sono, 2015, DCP, 117 min.
Watch the trailer!
SPECTREFEST: The Visit (w/ Author, Hypnotherapist & Lecturer Yvonne Smith!)
This screening will feature a conversation with Yvonne Smith, certified hypnotherapist, founder of the Close Encounters Research Organization (CERO), and known for her work with PTSD-affected abductees.
WHAT will happen when alien life arrives on earth? Conceptual artist Michael Madsen's experimental documentary, The Visit—the second installment in in his "Trilogy on Mankind" (the first being Into Eternity, the 2010 documentary on the construction of the Onkalo nuclear waste storage facility in Finland)—is a stunning, immersive, and meandering answer to this question. The United Nations Office for Outer Space Affairs, NASA personnel, retired military experts, legal experts, astrobiologists, and psychologists hesitantly perform the roles they imagine inhabiting in the event of such an encounter, testing out their questions for ETs on Madsen's audience. This film doesn't need the spectacle of alien life to terrify viewers; all it takes is a glimpse into the monumental uncertainties embedded in a slew of worldly bureaucracies; Madsen's ethereal sequences find alien territory on earth itself.
Dir. Michael Madsen, 2015, Digital Presentation, 90 min.
SPECTREFEST: Sun Choke (L.A. premiere w/ Barbara Crampton, Sarah Hagan, Sara Malakul Lane & Dir. Ben Cresciman in person!) + A Live Set after the film by Boom Bip!)
Followed by a live set by Boom Bip!
A film firmly rooted in the tried and true tradition of House of Psychotic Women, Sun Choke places ambiguity above all and revels in it via an unreliable narrator who's a murderer, some perverse form of an epileptic and an adept manipulator.
Sarah Hagan stars in the film, as a severely damaged, borderline-autistic girl being cared for (held hostage by?) by her lifelong Nanny (Barbara Crampton) while the absent father figure is overseas for work. As mystery and abstraction certainly highlight this film's strongest assets, going into plot description seems crass and egregious.
With lovely cinematography (including some delectable images of grotesquerie), solid performances all around, a haunting and ephemeral score by Bryan Hollen (Boom Bip) and a tight, yet fiercely open and illusive screenplay, Sun Choke is certainly one of the best pieces of intrigue hitting cinemas this year.
Dir. Ben Cresciman, 2015, DCP, 90 min.
Watch the trailer!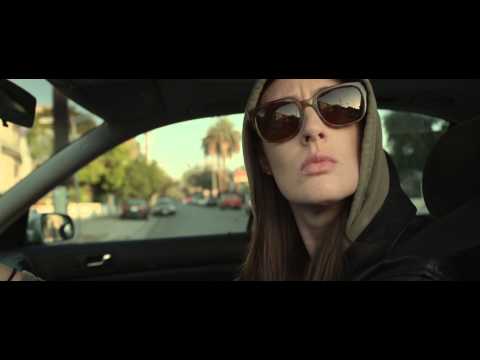 SPECTREFEST: Fires on the Plain
Far from a typical war film, Shin'ya Tsukamoto (Tetsuo, The Iron Man) keeps Fires on the Plain a fiercely subjective first person account of the literal horror of war. A loose remake of Kon Ichikawa's 1959 masterpiece, Fires chronicles Japan's retreat from the Philippines in the waning final moments of WWII. Tsukamoto (boldly taking on triple-duty as main actor, director and cinematographer) plays Private Tamura, a writer prior to the draft, who deeply despises killing. Suffering from tuberculosis, and forced into the bowels of the Philippine jungles when his commanding officer and field clinic refuse to give him shelter, Tamura descends deeper and deeper into a hallucinatory world of starvation and garish, grindhouse violence. Rather than war with a capital W, Fires' focus is the horrifying decimation of the psyche that comes with it.
Dir. Shin'ya Tsukamoto, 2014, DCP, 87 min.
SPECTREFEST: A Conversation w/ Larry Fessenden (feat. Habit)
Join us for a night with filmmaker Larry Fessenden and a screening of his film, Habit.
Sam (Fessenden) is a spiraling alcoholic New Yorker. Still recovering from the shock of his father's sudden death and in the midst of a break-up, Sam is looking forward to the freedom of single life: to be able to drink what he wants, when he wants. He is, in his own words, "committing suicide on the installment plan." Sam has friends, but they are increasingly distant on account of his self destructive alcoholism. That's when he meets Anna (Meredith Snaider) at a Halloween party, a mysterious and alluring woman who may or may not be a vampire. Sam and Anna embark on a fairly unorthodox union; Sam never sees her in daylight, and she is prone to biting during their aggressive sexual encounters. For Sam's noncommittal self, this relationship seems ideal, but then he starts to fall dangerously ill, and Sam wonders if Anna's love might come at a hidden cost.
This seminal work rocked the New York film scene upon its release in 1995, bringing a grounded realism to a supernatural tale in ways that invoked Cassavetes as much as Poe. In the 20 years that have followed, Fessenden has become a force in genre film with Glass Eye Pix, fostering numerous young talents such as Ti West and Kelly Reichardt, as well as going on to direct Wendigo and The Last Winter. Following the screening, Fessenden will join SpectreVision partner Daniel Noah for an in-depth discussion of his life and work.
Dir. Larry Fessenden, 1995, 112 min.
Watch the Cinefamily original trailer!
ABD: Saturday Morning Cartoons - SpectreFest Edition
Hello Boys and Girls, and be prepared to enter the spooky realm of Saturday Morning madness! This special edition of SMC is co-presented by SpectreFest – and will feature our favorite Halloween hauntings in Animation. Join us as we celebrate the scary. Featuring cartoon favorites like Beetlejuice, Addams Family, Courage the Cowardly Dog and classic cartoon mayhem from and Looney Tunes. As always a creepy cereal bar will be provided and lots of tricky treats will be available. So dress up in your halloweeniest pajamas and dive into a jack-o-laten full of Spooky Saturday Morning fun.
SPECTREFEST: Deathgasm (L.A. Premiere w/ Cast & Crew in person!)
In this pitch perfect heavy metal horror celebration, a crew of friends decide to start a metal band and unwittingly release Hell on earth! As it becomes evident that the protagonists must learn to defeat evil and more importantly, protect metal, an oddly sweet tale of friendship and flirtation unfolds on the same screen as some of the most orgiastic gore (including some moments of creative dildo usage) that's graced the silver screen in quite some time.
Deathgasm is an unapologetic celebration of metal heads, Satan, gratuitous gore fueled by refreshing practical effects & crass, scrappy dialogue less concerned with plot than keeping up the break neck pace of the debauchery proudly on display.
Dir. Jason Lei Howden, 2015, DCP, 90 min.
SPECTREFEST: The Final Girls (w/ Dir. Todd Strauss-Schulson, Thomas Middleditch, Alia Shawkat, Angela Trimbur, M.A. Fortin & Joshua John Miller in person!)
Taissa Farmiga plays the daughter of a legendary scream queen known for a nominal role in a supremely campy 80s slasher; Camp Bloodbath. She is still trying to get over the untimely death of her mother, when a local programmer decides to show the film and invite her to be a guest at the screening. Everything goes awry, and our teenagers end up inside the film.
It quickly becomes apparent that this is far more than its high concept might suggest. What could have easily become an exhausting pastiche throwback film, reveals itself as an infections, joyous love letter to the genre and perhaps more surprising, a highly emotional story about love, loss and how humans learn to deal when life becomes a horror film.
Dir. Todd Strauss-Schulson, 2015, DCP, 88 min.
Watch the trailer!
SPECTREFEST: Hour of the Wolf (w/ Live Score by Kreng!)
Join us on the patio for a specially-crafted cocktail after the film!
"The hour of the wolf is the hour between night and dawn. It is the hour when most people die, when sleep is deepest, when nightmares are most real. It is the hour when the sleepless are haunted by their deepest fear, when ghosts and demons are most powerful. It is also the hour when most children are born."
Bergman's strangest film stations Artist Johan Borg (Max Von Sydow) & his wife Alma (Live Ullmann) on an island for a supposed vacation. Across the water lies a castle containing a baron and his menagerie of perverted friends. As time passes, Johan is unable to sleep without being plagued by brutal nightmares, and he becomes unable to thrive during the day as his paranoia is crippling. As the fear builds, and the baron begins to invade the lives of the lovers, Bergman blurs the line between dream and reality so effectively that we aren't sure what to take as real anymore.
SpectreVision composer Kreng, whose lauded original score for Cooties will be released on Mondo/Death Waltz and Milan Records, returns to his avant garde roots creating disquieting soundscapes for Belgian surrealist horror-theatre company Abattoir Fermé to push Bergman's classic even further into the hypnagogic landscape.
Dir. Ingmar Bergman, 1968, 35mm, 90 min.
Watch the Cinefamily original trailer!
SPECTREFEST: Goodnight Mommy (Free Sneak Peek w/ Directors Severin Fiala and Veronika Franz in person!)
NOTE: To help us track attendance, you must pre-register for "first-come, first-serve" admission. Your registration does not guarantee you a seat.
LOCATION: Silent Movie Theater, 611 N. Fairfax Avenue, 90036.
All of our donating 1-year "Black Card" members get priority entry to our free shows at the Silent Movie Theater location. Donating for a Cinefamily membership is the perfect way to both support the theater, and to gain access to the early-entry line.
Severin Fiala & Veronika Franz' taut, brutal film begins with twin brothers idyllically frolicking through the Austrian countryside. This marks the last time beauty is seen in the film that's not tied to an unrelenting sense of creeping fear. The boys discover that their mother has returned home, after some horrific event that the audience isn't privy to. But mommy seems different (being hidden behind a nightmarish mask of gauze and bandages isn't doing any favors), and they begin to suspect that maybe this isn't their mother at all.
Mommy gets under your skin like a malevolent, eerily patient little parasite, and squirms all over your body taking its sweet time as it fills you with dread. A treat for fans of extreme horror and art house cinema, and an exercise in resilience for everyone else – Goodnight Mommy is truly one of the most adroit manipulations of character and plot expectation in many years, which lends itself to being a truly terrifying experience.
Dir. Severin Fiala & Veronika Franz, 2014, DCP, 99 min.
Watch the trailer!
Cooties (Free Sneak Peek! L.A. Premiere w/ Writers and Stars Leigh Whannell and Ian Brennan in person!)
NOTE: To help us track attendance, you must pre-register for "first-come, first-serve" admission. Your registration does not guarantee you a seat.
LOCATION: Silent Movie Theater, 611 N. Fairfax Avenue, 90036.
All of our donating 1-year "Black Card" members get priority entry to our free shows at the Silent Movie Theater location. Donating for a Cinefamily membership is the perfect way to both support the theater, and to gain access to the early-entry line.
Clint (Elijah Wood) plays a failed writer that has to move back in with Mom so he can take a teaching gig. Naturally, there's an upside to the move, as Clint now gets to work with his high school crush Lucy (Alison Pill). Alas, Lucy is dating some dumb redneck named Wade (Rainn Wilson absolutely killing it). More importantly, a virus spreads through the town via chicken and turns all the kiddies into flesh eating monsters!
Cooties is a welcome return (but certainly not pastiche) to the films of the 1980s when it was okay to maim and maybe even kill a kid in a horror flick. It hits that rare jackpot when the entire cast seems to be having an absolute blast, the writing is on point, the gore is solid, the story is just goofy enough to keep the audience primed for maximum laughs at all times, it's not studio-oppressed and there is genuine tension peppered throughout.
"At its most exhilarating, it feels like a blend of Who Can Kill A Child? and Return of the Living Dead, an excellent blend of fast-paced hilarity and madness." – Michele Galgana, Twitch
Dir. Jonathan Milott & Cary Murnion, 2014, DCP, 88 min.
Watch the trailer!