Special Events-September 2015
Industrial Musicals (w/ A Live Performance by Eleni Mandell + Live DJ set from Don Bolles of The Germs!)
Join us for a unique night of bizarre cinema and live music, hosted by Steve Young (former "Letterman" and "Simpsons" writer!) and including a performance by Eleni Mandell, and DJ set from Don Bolles of The Germs!
Once upon a time, when American industry ruled the earth, business and Broadway had a baby. This mutant offspring, glimpsed only at conventions and sales meetings, was the industrial musical. Think Broadway show, except the audience is managers and salesmen, and the songs are about how great it is to be working at the company.
Young will screen some of the most twisted examples ever committed to film, including American Standards' "The Bathrooms Are Coming." You won't find any of this on YouTube! Plus, get a sneak peek at the upcoming documentary starring Martin Short, Dave Letterman, Susan Stroman & more.
Watch the trailer!
Western (L.A. Premiere w/ Directors Bill Ross IV & Turner Ross in person for Q&A moderated by Sam Fragoso!)
Simultaneously steeped in nostalgia and startlingly timely, this tale of two "cities," on either side of the US-Mexican border, chronicles cartel violence plaguing the relations between Eagle Pass, Texas and Piedras Negras, Mexico.
In the directors' words a "non-fiction western," Western, rounds out the Ross brothers' Americana trilogy (following 45365 and Tchoupitoulas). The brothers spent months in Eagle Pass, crafting a portrait of a place and time that goes beyond the spectacle of violence, with politics depicted at their most base personal level, and images rendered in an intimate and grainy digital presentation.
Part Manifest Destiny, part contemporary Americana, Western is stunning and elegiac cinema verité. Cinefamily is proud to present the film's Los Angeles premiere, with Bill and Turner Ross appearing in person!!
Dir. Bill Ross IV & Turner Ross, 2015, HDCam, 92 min.
Heaven Knows What (w/ director Josh Safdie! LIVE PERFORMANCE by Ariel Pink and and actress Arielle Holmes!)
Q&A with director Josh Safdie! Plus a LIVE PERFORMANCE by Ariel Pink and actress Arielle Holmes!
Josh Safdie met Arielle Holmes—a homeless teenager with a ferocious Jersey accent—on an NYC subway platform, and began the friendship that led to Heaven Can Wait. The Safdies (Daddy Longlegs) encouraged Holmes to write about her experience with drug addiction, homelessness, and a volatile romance, adapting the material to create a grim blend of documentary and fiction, inviting obvious comparisons to Larry Clark's Kids. Written in spurts in Apple Stores around Manhattan, Holmes' story—also forthcoming in her memoir Mad Love in New York City—possesses a raw and craggy kind of beauty, capturing the rapture of drug addiction, without falling into the cinematic romance trap.
Dir. Benny & Josh Safdie, 2014, DCP, 94 min.
Watch the trailer!
SIGGRAPH 2015 Traveling Electronic Theater
By special arrangement with ACM SIGGRAPH, we will be screening the SIGGRAPH 2015 Traveling Electronic Theater. Don't miss your one and only chance to view the best of the 2015 festival, synonymous with cutting edge computer animation!!
Since 1974, SIGGRAPH (Special Interest Group on GRAPHics and Interactive Techniques) has been running the world's premier computer animation festival, curated by an internationally recognized jury. The festival is responsible for some of the world's most celebrated and ambitious computer animation programs and has included iconic works such as John Lasseter (now Chief Creative officer at PIXAR)'s first computer animated short, The Adventures of André & Wally B. (charming and with a winning title reference to Louie Malle's My Dinner with Andre), as well as the short film responsible for the hopping PIXAR lamp!
Watch the trailer!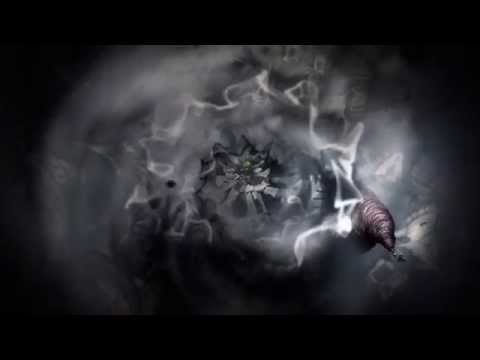 Seven Weeks (w/ Nobuhiko Obayashi ((Director of Hausu)) & Actor Takako Tokiwa in person!)
"GUERNICA IN MOVING IMAGES" is the description Nobuhiko Obayashi, best known to Western audiences as the director of wild cult-horror classic Hausu, has assigned his new film. Sprawling and ambitious, Seven Weeks takes the death of the Suzuki family patriarch as its narrative origin. The family gathers in Hokkaido to mourn, in keeping with the Buddhist tradition of holding memorials every seven days for 49 days, a ritual out of which an epic web of family history and Japanese history is spun. By turns political and poetic, Seven Weeks flits between time periods and locales, with surreal sequences and cacophonic dialogue echoing the fantasy and surrealism for which Obayashi is known. Labyrinthine in both content and form, Seven Weeks spans huge swaths of time and space, all the while haunted by the specter of WWII. Do not miss this saga of epic proportions!
Dir. Nobuhiko Obayashi, 2014, Digital Presentation, 171 min.
Watch the trailer!
LANCE BANGS NIGHT FEATURING UNRELEASED "ARTHURFEST" (Sonic Youth! Sleater-Kinney! Cat Power! The Black Keys! Devendra Banhart! Olivia Tremor Control!) CONCERT FILM + A LIVE SET BY DAVID PAJO (W/ CORIN TUCKER, ALLISON WOLFE, JON WURSTER) + LIVE COMEDY + MORE!!!
ONE SPECIAL NIGHT TO COMMEMORATE ANOTHER, A DECADE LATER….
On the occasion of the 10th anniversary of Arthur Magazine's ARTHURFEST, filmmaker Lance Bangs takes over Cinefamily for a one time event, beginning with a screening of his unreleased ARTHURFEST concert film, and followed by an acoustic set by David Pajo (Slint, Tortoise, Yeah Yeah Yeahs), with special guests! As if that weren't enough, Lance will also screen and discuss a curated selection of excerpts from unreleased projects and upcoming work and present a selection of live comedy, including a special performance by the Sultan of Summah, Howard Kremer. Do not miss the one and only opportunity to join this intimate celebration of Arthurfest and more!!!
PROGRAM:
ARTHURFEST concert film screening (70 mins)
David Pajo acoustic set (with SPECIAL GUESTS!)
Lance Bangs: excerpts from unreleased work!
Live Comedy! Featuring Howard Kremer!
Watch the trailer for "ArthurFest"!