Special Events-September 2014
Beyond Clueless (L.A. premiere, filmmaker in person!)
Co-presented by GEORGIEV & TRINDER CURATORIAL
Narrated by cult teen star Fairuza Balk, Beyond Clueless is a dizzying journey into the mind, body and soul of the teen movie, as seen through the eyes of over 200 modern coming-of-age classics. Part adolescent fever dream, part roving visual essay, the film puts Hollywood's "high school" under the microscope, on a quest to lay bare the genre's beating heart. Is The Craft the ultimate teenage survival guide? Can Idle Hands shine a light on the horrors of pubescence? And what's really going on beneath the skin of EuroTrip? All will be revealed as Beyond Clueless leads viewers through Hollywood's treacherous teen years and out the other side. All the way from the U.K., filmmaker Charlie Lyne joins us in person for a Q&A after the film!
Dir. Charlie Lyne, 2014, DCP, 89 min.
Join us at the Standard Hollywood for the "Beyond Clueless" afterparty! Make sure to RSVP to HollywoodRSVP@standardhotel.com

Watch the trailer for "Beyond Clueless"!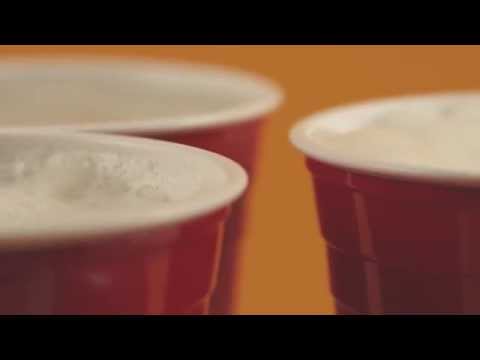 Morning of the Earth (archival print!)
Co-presented by ANTHOLOGY RECORDINGS & MOLLUSK SURF SHOP
"The surf filmmaker became more than a sports filmmaker; he became an artist capable of revealing truths about life that we otherwise overlook or take for granted." — Morning of the Earth film editor Albie Thoms
Come celebrate the first-ever U.S. soundtrack release from the 1972 surf classic Morning of the Earth, with our friends at Anthology Recordings! Filmed by Australian helmer Alby Falzon, this fantasy of surfers living in unspoiled lands and playing in nature's ocean is awash with powerful Aussie folk/rock by the likes of Tamam Shud, John J. Francis, Brian Cadd and G. Wayne Thomas. Presented without narration, title cards or identification of the surfers involved, Morning of the Earth is a powerful ecological statement, and one of the grooviest sporting artefacts of its era. Copies of Anthology Recordings' reissue LP will be available at the screening — plus, DJ Frosty (dublab) will be here to spin tunes before and after the show!
Dir. Albert Falzon, 1971, 16mm, 79 min. (Archival print courtesy of the National Film & Sound Archive, Australia)
Watch Cinefamily's original trailer for "Morning of the Earth"!

Sundance Institute's ShortsLab L.A. (Documentary)
From our good friends at the Sundance Institute comes a fantastic chance for documentary filmmakers to participate in an intensive one-day seminar of screenings and discussions! ShortsLab L.A. (Documentary) gives firsthand insight and access into the world of short-form documentary story development, production and exhibition. Seasoned filmmakers will join us for panel sessions about the art of storytelling, how to use style in a non-fiction format, the art of going between features and shorts, and what to expect from the film festival world as a form of exhibition. As part of the moderated discussion, each panel will devote half its time to Q&A mode from the attendees. Guest speakers include: Rodney Ascher (director, Room 237), Kirby Dick (director, The Invisible War, Outrage, This Film Is Not Yet Rated), Lauren Greenfield (director, The Queen of Versailles), A.J. Schnack (director, Kurt Cobain: About A Son, Caucus), Lucy Walker (director, The Crash Reel, Waste Land, Devil's Playground), Tabitha Jackson (Director of Sundance Institute's Documentary Film Program), plus guests from the Sundance Film Festival's programming team!
FREE SNEAK PREVIEW: All This Mayhem
"The family was very dysfunctional…I always felt like I just wanted to get out of where I lived. I wanted to prove myself. I just wanted to get to America and become something." — Tas Pappas
They were brothers — they became the #1 and #2 internationally-ranked skateboarders in the entire world — and it all came crashing down. The very young, very brash Tas and Ben Pappas came to America by way of Australia, and blew the doors off the competitive skate scene of the '90s. As they defeated the likes of Tony Hawk, spiraled into a drug-fueled nightmare and burned every possible bridge along the way, cameras were rolling, leaving behind a massive trail of archival and home movie footage. In this unflinching, never-before-seen account, we witness the dark consequences of Tas and Ben's rapid success, their intense fraternal bond, and their journey from the pinnacle of their sport into a hellish bottoming-out. From the makers of Exit Through the Gift Shop and Senna, All This Mayhem is a searing account of what happens when raw talent and extreme personalities collide, and tells of a tragedy too incredible to believe.
Dir. Eddie Martin, 2014, DCP, 104 min.
NOTE: To help us track attendance, you must pre-register for "first-come, first-serve" admission. Your registration does not guarantee you a seat.
Watch an excerpt from "All This Mayhem"!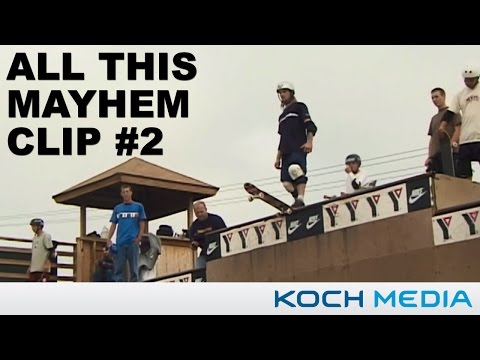 Samurai Cop (encore, star Matt Hannon in person!)
The "Samurai Cop" himself, Matt Hannon, will be here in person for a Q&A after the film! Even in an era when action sludge was more common than shoulder pads or skinny ties, 1989's Samurai Cop stood out as a true anomaly. Perhaps living legend Joe Bob Briggs summed it up best: a "recently unearthed, soon-to-be-classic kung-fu action-comedy skin flick with gratuitous gore elements." That's a good start, and yet there's so much more. Ex-Stallone bodyguard Matt Hannon stars as Joe Marshall, a rock of a man who will do literally whatever it takes to punish the guilty — even if that means taking dozens of innocent lives in the process. Teamed up with truly hilarious sidekick Frank (whose African-American-ness and genitals are mentioned waaaay more than once), Joe embarks on an adventure so psychedelically violent and sex-tastic, there's a chance Hunter S. Thomson will return from his "space ashes" just to drool along with us. Oh, and fear not, Robert Z'Dar fans, you'll see plenty of the chin that made the Z famous, in rare bearded form.
Dir. Amir Shervan, 1991, digital presentation, 96 min.
Watch the trailer for "Samurai Cop"!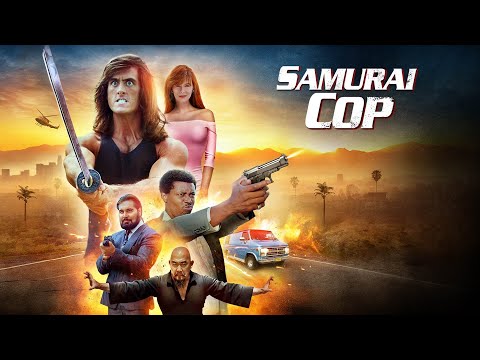 Rods & Cones (L.A. premiere presented by Wifey, cast/crew in person!)
From the team behind the highly-anticipated new Amazon series Transparent and from indie film auteurs Steakhaus Productions, along with a duo of jokers who write at home in their underpants, comes Rods and Cones! This comedy web series features the exciting directorial debut of visual artist Laurel Frank, follows a couple of sloppy estrogen-charged comediennes (played by Beth Lisick and Tara Jepsen) as they unwittingly throw down with burnt-out performance artists Bess and George (Jibz Cameron and Erin Markey.) Starting with a meet-up involving an exploding coffee can of pennies, a giant rubber band and a sparsely-attended backyard art party, Rods and Cones quickly devolves from there. Enjoy watching four women, whose ages add up to more than 150, as they get to know each other, blow each other, and show each other their bizarre emotional landscapes, great jokes, and weird bodies. Wifey co-founder Jill Soloway, director Laurel Frank, producer Steakhaus, cast members Tara Jepsen & Beth Lisick and more in person! Wifey premieres the five-part series Rods and Cones on September 8-12, at Wifey.tv
Watch the trailer for "Rods and Cones"!