Special Events-October 2014
ABCs of Death 2 (many filmmakers in person!)
Filmmakers Aharon Keshales & Navot Papushado (F is for Falling), Alejandro Brugues (E is for Equilibrium), and Jerome Sable & Nicholas Musurca (V is for Vacation) in person, with more TBA!
From Poe to Lovecraft, from King to Barker, from EC Comics to Night Gallery, some of the best pieces the horror genre has ever offered up have arrived in short form — and herein lies the appeal and power of the mighty anthology film. Inspired by the classic "A-is-for-Apple" children's book trope, Ant Timpson (New Zealand film archivist/programmer extraordinaire) and Tim League (of Drafthouse Films) have brought together a brand-new second group of 26 genre filmmakers, assigned each of them a letter of the alphabet, and let their twisted minds run wild! These few insane minutes apiece beautifully range wildly in tone, pacing, and scope, as the diverse assortment of artists includes E.L. Katz (Cheap Thrills), Julian Barrett (The Mighty Boosh), Rodney Ascher (Room 237), Larry Fessenden (Wendigo), Vincenzo Natali (Cube, Splice), and even animation legend Bill Plympton. You'll love some, hate others, and likely be offended by at least half of 'em, making this sequel to ABCs of Death one of this year's most unique and conversation-starting horror experiences.
Dirs. various, 2014, DCP, 125 min.
Watch the trailer for "ABCs Of Death 2″!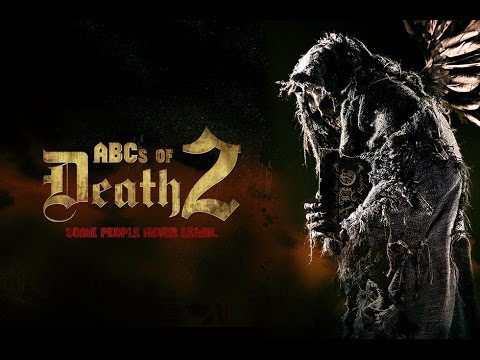 The Tingler (presented in "Percepto"!)
Our annual month-long horror celebration concludes with the spine-tingling horror of The Tingler, Castle's weirdo masterpiece of gimmickry about a lobster-shaped monster that feeds on terror within the human body. Aside from being the first film to use LSD as a plot device, the original theatrical run was presented in "Percepto," whereby theater patrons were administered buzzer shocks in their seats, to simulate the monster's attack. The result, of course, was giddy insanity, as star Vincent Price's voice urges patrons to "scream for your lives!" Best of all, The Tingler features a major subplot based on the original Silent Movie Theatre itself and its creators, the Hamptons. Feel a tingle up your spine as you watch these scenes set in the very location where you are sitting — and maybe a tingle on your tuchas when we shock you Castle-style with real wired seats!
Dir. William Castle, 1959, 35mm, 82 min.
Watch Cinefamily's original trailer for "The Tingler"!

Don't Sleep: An All-Nighter On Elm Street (Pts. 1-7 Marathon!)
Co-presented by FRIDAY NIGHT FRIGHTS
ALL IN 35MM — ALL NIGHT LONG. Can you stay awake?!?!?!
Plus, many special guests TBA!
Watch Cinefamily's original trailer for "Don't Sleep: An All-Nighter On Elm Street"!

Wetlands (hosted by Brie Larson, presented by Cinefamily Women in Film And Television Group)
"Like its protagonist, 'Wetlands' expresses a profound distaste for following the rules and an exuberant playfulness, making this adaptation of Charlotte Roche's novel a journey that is as joyful as it is raunchy." — Sundance Film Festival
Join special host Brie Larson (Short Term 12, 21 Jump Street) for an advance screening of this bawdy new Euro comedy. A whirlwind, frequently hilarious coming-of-age journey — "the filthy Amelie", if you will. A decidedly liberated 18-year-old, Helen's personal concourse of sexual freedom is smeared with bodily excretions and pronounced over moments of punk rock deviancy, challenging every preconceived notion of what it means to be safe in an increasingly sterile world. Even the most liberal of butts will clench as a careless grooming mishap lands Helen in the hospital with an anal fissure, providing her with ample time to categorize her exploits and attempt to reunite her often-absent, always-manic divorced parents. Helen's story, in all its uncomfortable glory (staged in snappy, day-glo fashion by director David Wnendt) encapsulates the constant struggle between the expectations of civilized society and vital instinct — leaving us to question whether a preventative squirt of Purell will make up for our collective frailty.
Dir. David Wnendt, 2013, DCP, 105 min.
Watch the trailer for "Wetlands"!

The All-Night Horror Show (presented by the Grindhouse Film Festival & Heavy Midnites)
The New Beverly Cinema's Grindhouse Film Festival and Cinefamily's own Heavy Midnites join forces to bring you the most action-packed, terror-filled fright fest ever projected in 35mm. So settle in for a night to dismember: a dusk-till-dawn program full of horrifying feature films, shocking shorts, vintage trailers and more ghoulish goodness than should be legally allowed!
Beyond Clueless (encore screening!)
Co-presented by GEORGIEV & TRINDER CURATORIAL
Narrated by cult teen star Fairuza Balk, Beyond Clueless is a dizzying journey into the mind, body and soul of the teen movie, as seen through the eyes of over 200 modern coming-of-age classics. Part adolescent fever dream, part roving visual essay, the film puts Hollywood's "high school" under the microscope, on a quest to lay bare the genre's beating heart. Is The Craft the ultimate teenage survival guide? Can Idle Hands shine a light on the horrors of pubescence? And what's really going on beneath the skin of EuroTrip? All will be revealed as Beyond Clueless leads viewers through Hollywood's treacherous teen years and out the other side.
Dir. Charlie Lyne, 2014, DCP, 89 min.
Watch the trailer for "Beyond Clueless"!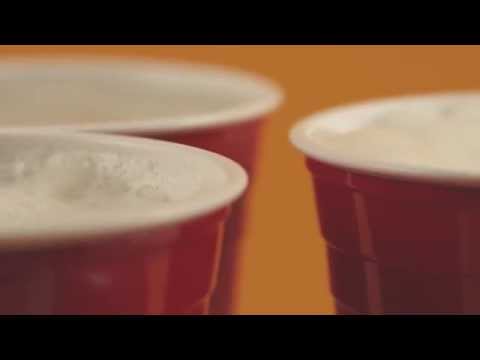 Samurai Cop (encore screening!)
Joselito Rescober — longtime creative associate with Samurai Cop filmmaker Amir Shervan, and cast member "Cuban Waiter Alfonso" — in person!
Even in an era when action sludge was more common than shoulder pads or skinny ties, 1989's Samurai Cop stood out as a true anomaly. Perhaps living legend Joe Bob Briggs summed it up best: a "recently unearthed, soon-to-be-classic kung-fu action-comedy skin flick with gratuitous gore elements." That's a good start, and yet there's so much more. Ex-Stallone bodyguard Matt Hannon stars as Joe Marshall, a rock of a man who will do literally whatever it takes to punish the guilty — even if that means taking dozens of innocent lives in the process. Teamed up with truly hilarious sidekick Frank (whose African-American-ness and genitals are mentioned waaaay more than once), Joe embarks on an adventure so psychedelically violent and sex-tastic, there's a chance Hunter S. Thomson will return from his "space ashes" just to drool along with us. Oh, and fear not, Robert Z'Dar fans, you'll see plenty of the chin that made the Z famous, in rare bearded form.
Dir. Amir Shervan, 1991, digital presentation, 96 min.
Watch the trailer for "Samurai Cop"!