Special Events-October 2013
The Tingler
A Cinefamily Halloween tradition!
Our annual month-long horror celebration concludes with the spine-tingling horror of The Tingler, Castle's weirdo masterpiece of gimmickry about a lobster-shaped monster that feeds on terror within the human body. Aside from being the first film to use LSD as a plot device, the original theatrical run was presented in "Percepto," whereby theater patrons were administered buzzer shocks in their seats, to simulate the monster's attack. The result, of course, was giddy insanity, as star Vincent Price's voice urges patrons to "scream for your lives!" Best of all, The Tingler features a major subplot based on the original Silent Movie Theatre itself and its creators, the Hamptons. Feel a tingle up your spine as you watch these scenes set in the very location where you are sitting — and maybe a tingle on your tuchas when we shock you Castle-style with real wired seats!
Dir. William Castle, 1959, 35mm, 82 min.
Watch the trailer for "The Tingler"!

OFF-SITE @ CINESPIA: The Craft
Cinefamily at Hollywood Forever Cemetery!
LOCATION: Cinespia @ Hollywood Forever Cemetery, 6000 Santa Monica Blvd, 90038. Please note that this event does not take place at the Silent Movie Theater location.
Doors – 5:30pm
Movie – 7:00pm
Campy, catty and delirious, The Craft is a '90s supernatural classic, and stars Neve Campbell, Robin Tunney, Rachel True and the possibly-an-actual-One-One Fairuza Balk as Catholic schoolgirls whose crazy backstories and raging personality disorders lead them beyond goth, into an actual obsession with Wicca. With love spells, hexes and summonings, at first they use their powers to right the wrongs of the school bullies — but how long will it be before THEY become the mean girls? Caught somewhere between Evilspeak and Clueless, The Craft is a sizzling spellbinder, whether you're seeing it for the first time, or revisiting it after 500 viewings in your teen years.
Watch the trailer for "The Craft"!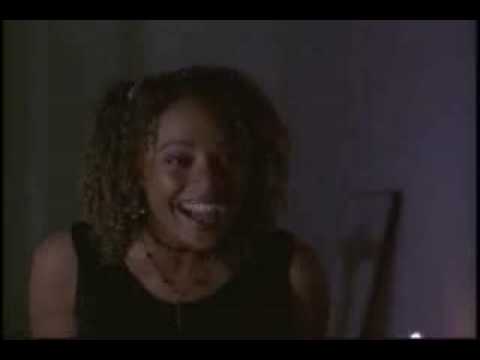 Chris Marker's "Le Joli Mai" (brand-new restoration!)
Paris 1962!
Two of French cinema's greatest artists — Chris Marker (director of La Jetée, Sans Soleil) and Pierre Lhomme (cinematographer of The Mother and The Whore, Army of Shadows) — come together to create one of the Sixties' most emotionally revealing documentary triumphs! Inspired by a revelatory viewing of the watershed "Direct Cinema" doc Primary (made in part by Pennebaker, Leacock and one of the Maysles), Marker and Lhomme weave together the essay film and a penetrating social survey into one, using revolutionary lightweight camera/sound gear to capture the sights, sounds and pure sensory input of Paris, circa '62. Dozens of hours' worth of footage shaped into a an epic portrait reveal a vibrant undercurrent: the African immigrant, the mother of eight, the young lovers, the suit salesman, the ex-priest, the kooky seamstress with the unnatural love of cats. With delicate English-language narration by Simone Signoret (Diabolique), Le Joli Mai employs "the heightened reflexes of a curious listener seeking out the familiar places and faces, in a city gasping and chuckling with life, for unfamiliar sensations born of empathy and the thrill of discovery." (Film Comment)
Dirs. Chris Marker & Pierre Lhomme, 1962, DCP, 145 min.
Watch the trailer for "Le Joli Mai"!

FREE SNEAK PREVIEW: David Lynch's "Meditation, Creativity, Peace"
Five years ago a team of filmmakers followed David Lynch on a sixteen-country tour documenting a series of lectures and intimate interviews on his creative process and his relationship with Transcendental Meditation. The resulting footage has been compiled into the brand-new documentary Meditation, Creativity, Peace.
"Lynch discusses more than TM here — taking cues from his audiences, he touches on everything from the "huge euphoric freedom" that results from commercial failure to the O.J. Simpson trial ("everybody knows he did that thing"). But he's most passionate in discussing how a daily meditation practice enables not just inner peace but creativity: Again and again, he describes "diving within" an endless sea where ideas can be caught and people from all walks of life can become better and more creative in their chosen fields." — The Hollywood Reporter
2012, digital presentation, 71 min.
NOTE: This show is free (first-come, first-serve). To help us track attendance, you must pre-register for "first-come, first-serve" admission. All current 1-year "Black Card" Cinefamily members get first entry. Your registration does not guarantee you a seat. Early arrival is highly recommended.
Watch the trailer for "Meditation, Creativity, Peace"!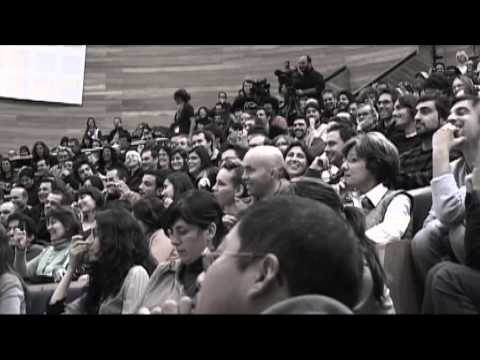 All The Boys Love Mandy Lane (L.A. premiere, filmmakers & cast in person!)
Subversive slashr flick finally unleashed!
Co-presented by FEARnet
Director Jonathan Levine, writer Jacob Forman & cast members in person! Every passing year, the film festival circuit yields buzz-worthy horror films that end up languishing in distribution limbo, ones for which genre fans pine hungrily — and in the past decade, none have reached such a "white whale" status as this subversive slasher flick. Completed in 2006 and starring a then-unknown Amber Heard (Drive Angry) as an attractive, shy outsider invited to spend a deadly weekend at a secluded ranch house, the film was first snagged by The Weinstein Company after wowing Toronto Film Festival audiences. After passing hands to a different distributor that closed shop, Mandy Lane was left without a U.S. release of any kind — and years passed. Meanwhile, director Jonathan Levine would later helm critical and popular hits like 50/50, Warm Bodies and The Wackness, all as Mandy Lane claimed the #1 slot on BloodyDisgusting.com's "best unreleased horror films" list four years in a row. Not unlike a slasher film's surviving heroine, the dawn has finally come and Mandy Lane has reached safety. Come if you dare to peep the epic final scare!
Dir. Jonathan Levine, 2006, 90 min.
Watch the trailer for "All The Boys Love Mandy Lane"!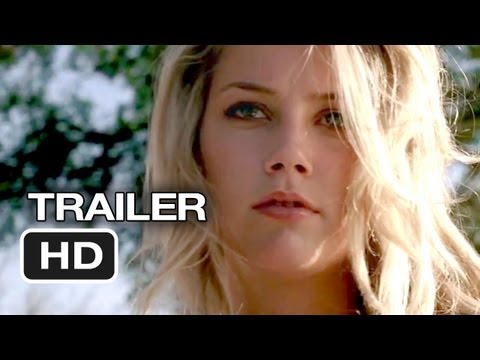 Magic Kingdom Party Crashaz (feat. free sneak preview of Escape From Tomorrow!)
The film shot secretly at Disney World!
7:30pm – doors
8:00pm – Disney-themed found footage mondo mix of madness, by Dante Fontana (Everything is Terrible
8:30pm – sneak preview of Escape From Tomorrow (plus Q&A w/ filmmakers!)
10:30pm – Disney-fied backyard patio afterparty
A celebration of breakin' the rules — at Disneyland! We've got a PARTY with a back patio reception, photobooth and more! If you're unable to make it out to our Thursday night sneak preview, Escape From Tomorrow opens Friday, October 11th at the Sundance Sunset and the Downtown Independent.
ESCAPE FROM TOMORROW
One of the most controversial and hotly anticipated film festival picks of the year comes to the Cinefamily for a special sneak preview. "A labyrinthine descent into the grotesque extremes of a Disneyfied society, 'Escape From Tomorrow' is surreal for many reasons and wholly original because of them. It's also a daring attempt to literally assail Disney World from the inside out. This loosely constructed, starkly B&W directorial debut of Randy Moore, which follows a family on their twisted final day of vacation in Disney World, takes place throughout the theme park behemoth and appears to have come together without an iota of permission. Moore portrays Disney World as the ultimate horror show — and gets the point across in nearly every scene." — Eric Kohn, IndieWire
Dir. Randy Moore, 2013, DCP, 90 min.
NOTE: This show is FREE — but it is first-come, first-served.  We HIGHLY recommend getting a Cinefamily membership, as "Black Card" members get first entry.
To help us track attendance, we request you pre-register for "first-come, first-served" admission. Your pre-registration does not guarantee you a seat. Early arrival is highly recommended.
Watch the trailer for "Escape From Tomorrow"!