Special Events-November 2014
FREE SNEAK PREVIEW: The Heart, She Holler - Season 3 (Patton Oswalt, Vernon Chatman & more in person!)
Co-presented by [adult swim]. Series co-creator Vernon Chatman, star Patton Oswalt & more in person!
NOTE: To help us track attendance, you must pre-register for "first-come, first-serve" admission. Your registration does not guarantee you a seat.
From the creatrix between Wonder Showzen & Xavier: Renegade Angel was born The Heart, She Holler: a soap opera about people who don't use no soap and ain't never seen no opera. Come sneak a peek into the privy that is Season 3. Ask the most important questions of the cast — why?!?!? Why are our collective nightmares a pile of deep-fried trash?
NOTE: admission for this show is 18+.
Watch the trailer for "The Heart, She Holler" – Season 3!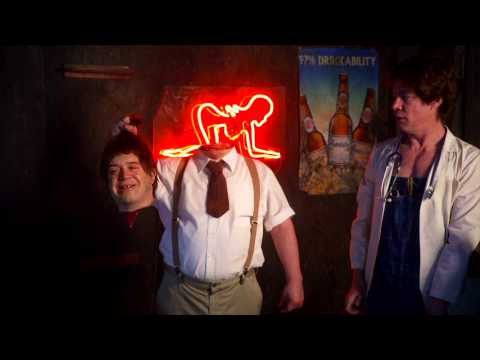 Craig Denney's "The Astrologer" (encore screening, co-star Arthyr Chadbourne in person!)
"You're not an astrologer…YOU'RE AN ASSHOLE!" — Arthyr Chadbourne, in The Astrologer
Our compatriots at Austin, TX's American Genre Film Archive bring us a lost masterwork of such feverish potency that it immediately evokes memories of Top 10 Cinefamily Bizarro Moments Of All-Time like Dangerous Men, Lost In The Desert and After Last Season. The brainchild of writer/director/star/supposed celebrity astrologer Craig Denney, 1975's The Astrologer is a self-aggrandizing yet completely dislocating auto-biopic journey into "What makes a world-famous zodiac peddler tick?" Natch, it involves humble beginnings as a carnival huckster, diamond smuggling, African jail, Indiana Jones-level daring-do, carousing in Valley dive bars with haggard-as-hell barflies, an avant-garde film-within-the-film (titled The Astrologer), slo-mo food fights and more Moody Blues than you can handle. No situation is too nutz for Denney to flash his irascible smirk at — and no single scene will ever prepare you for what the next will be. A shattering missive from the outermost limits of cinematic sanity — and the most delirious film find of 2014, discovered amongst the impossible hodgepodge of over one thousand donated 35mm prints from a single humungous batch. HOLY FUCKING SHIT. Co-star Arthyr Chadbourne in person for a Q&A. THANK GOD — we have so many questions about this film!!! Plus, DJ set from Dr. Demento beforehand!
Dir. Craig Denney, 1975, DCP, 77 min.
Watch Cinefamily's original trailer for "The Astrologer"!

An Evening With Willem Dafoe
The Mule (filmmakers/stars Leigh Whannell & Angus Sampson in person!)
Filmmakers/stars Leigh Whannell & Angus Sampson in person! As you feel every sharp gurgle and ride the rollercoaster of every hallucinatory, uncomfortable moment, The Mule puts you front-and-center into the craziest situation with the law you could imagine yourself in: Australia, 1983. You're a naive guy with a batch of lethal narcotics hidden in your stomach. You've been detained by the feds on the way back from Thailand, and you make the choice to defy your bodily functions and withhold the evidence — becoming a "human time-bomb" in the process. Inspired by true events, this supremely dark action comedy stars co-filmmaker Angus Sampson (Insidious) as the perfectly hazy dope at the center of the storm, co-scripter Leigh Whannell (creator of the Saw and Insidious franchises) as a friend who fares little better — and the double shot of Hugo Weaving and Ewen Leslie as the two slimiest cops in the biz who are determined to win at all costs. A bomb blast of slick humor, upside-down twists and gut-churning tension.
Dirs. Tony Mahony & Angus Sampson, 2014, digital presentation, 103 min.
Watch the trailer for "The Mule"!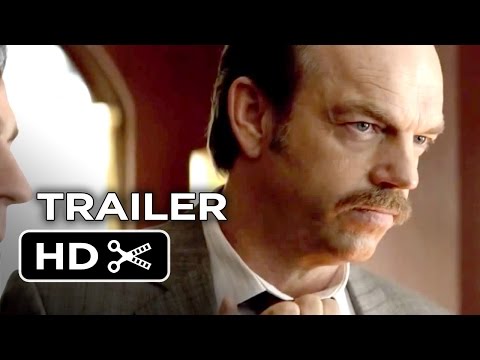 Life After Death From Above 1979 (West Coast premiere, filmmaker & band members in person!)
Schedules permitting, filmmaker Eva Michon, as well as DFA 1979 members Sebastien Grainger & Jesse Keeler, in person! Based on the strength of their hugely raucous live performances and the release of their seminal 2004 album "You're a Woman, I'm a Machine", Canadian duo Death From Above 1979 was propelled into the limelight — but as the band's success grew internationally, the friendship between Jesse Keeler (bass) and Sebastien Grainger (drums) strained due to both constant travel and no buffer between them. As DFA 1979 grueling schedules and never-ending gigs all over the world, the two ended the band in 2006 before reaching potential stardom, right after the biggest tour of their careers. Life After Death From Above 1979 tells the story of the duo's rise, break-up and resurrection from the dead in 2011, after five years of silence between the musicians, as they decide to reunite for one show: the legendary Coachella Music and Arts Festival.
Dir. Eva Michon, DCP, 2014, 73 min.
Watch the trailer for "Life After Death From Above 1979″!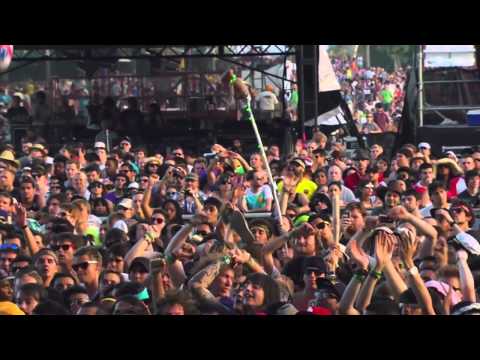 Bunuel's "The Phantom of Liberty" (writer Jean-Claude Carriere in person!)
"Buñuel was also a great observer but he taught me how to use the imagination within first. How to look deep down inside ourselves. In any given situation and to take it as far as possible. The key word would be exploration. To explore all the different possibilities." — Jean-Claude Carrière
"Bourgeois convention is demolished in this surrealist gem. Featuring an elegant soiree with guests seated at toilet bowls, poker-playing monks using religious medals as chips, and police officers looking for a missing girl who is right under their noses, this perverse, playfully absurd comedy of non-sequiturs deftly compiles many of the themes that preoccupied Buñuel throughout his career — from the hypocrisy of conventional morality to the arbitrariness of social arrangements" (The Criterion Collection.) Screenwriter Jean-Claude Carrière in person!
Dir. Luis Buñuel, 1974, 35mm, 105 min.
Watch Cinefamily's original trailer for "A Weekend With Jean-Claude Carriere"!

An Evening With Jean-Claude Carriere (feat. "Belle de Jour")
He's scripted films by some of cinema's most towering international directors, like those of Jean-Luc Godard (Slow Motion, Passion), Milos Forman (Taking Off, Valmont), Nagisa Oshima (Max Mon Amour), Volker Schlondorff (The Tin Drum), Louis Malle (Viva Maria, May Fools), Pierre Etaix (Yo Yo), Andrzej Wajda (Danton) — and Luis Buñuel, for a collaboration that lasted for six feature films. He is an Oscar winner, he's been the president of the French state film school Le Fémis — he is the thinking man's screenwriter. Jean-Claude is coming to Los Angeles to receive one of filmdom's highest honors on November 8th: the Academy of Motion Picture Arts and Sciences' Governors Award, which is he accepting alongside Maureen O'Hara and Studio Ghibli legend Hayao Miyazaki. We're exceptionally blessed to have Jean-Claude for a two-day appearance at Cinefamily, during which he'll discuss his extraordinary career and his many collaborators, in addition to screening two of his greatest achievements in collaboration with Buñuel. For the first night, it's Belle de Jour, starring Catherine Deneuve as Severine, a demure housewife who leads a shocking double life — that of a high-priced prostitute.
Belle de Jour Dir. Luis Buñuel, 1968, 35mm, 101 min.
Watch Cinefamily's original trailer for "A Weekend With Jean-Claude Carriere"!

L.A. MUSIC VIDEO FESTIVAL: Keynote & Performance by Reggie Watts!
Since 2011, the Los Angeles Music Video Festival has set its sights on becoming the premier American music video festival, bringing together independent filmmakers and musicians like never before.
For the kickoff of this year's Fest, LAMVF proudly welcomes the incomparable comedian/musician Reggie Watts for this year's Keynote, and a live performance! For more info on LAMVF, visit: http://www.lamvf.com
NOTE: individual tix will be on sale at the door. The ticketing link below is for advance Festival passes.