Good Vibrations (L.A. premiere, filmmakers & star in person!)
When it comes to punk, New York had the haircuts, London had the trousers, but Belfast had the reason. Set in the sobering, yet vibrant milieu of 1970s Ireland, Good Vibrations is one of the most stirring bio-pics of the last several years, bolstered by a stupendous, fist-pumping soundtrack of period jams, and an electrifying central performance by Richard Dormer (Game of Thrones) as Terri Hooley. Proprietor of the film's titular record shop/epicenter of Irish punk culture, Hooley was an old-school countercultural rebel and music-lover who immediately saw the emotional potential of punk's power on his war-torn native land. Hooley's three-chord journey through the years galvanized the local scene into action — and Good Vibrations' impassioned, revelatory lightning-in-a-bottle storytelling puts you right in the center of the times' chaotic maelstrom. Get ready to get all hot and bothered for an entirely fresh, wild perspective on our collective punk rock legacy. Co-directors Lisa Barros D'Sa and Glenn Leyburn, along with star Richard Dormer and co-producer David Holmes, will all be here for a Q&A after the film!
Dirs. Lisa Barros D'Sa & Glenn Leyburn, 2012, 35mm, 103 min.
Watch the trailer for "Good Vibrations"!

The Five Minutes Game: Memorial Day 2013 Edition!
One of our favorite Cinefamily events ever IS BACK! Summer's around the corner, and you know how we here at the Cinefamily love two things in tandem: busting out the patio grill, and The Five Minutes Game. What's all this about a game, you ask? We're firm believers in "Every movie is interesting for at least its first five minutes", those fascinating moments when you're still entering the new world a film presents you, and trying to figure out what the hell's going on. What we're gonna do is choose fifteen movies you've likely never seen before (with most, if not all the films unavailable on DVD), line 'em up, and only show you the first five minutes of each, not counting their opening credits. Then you, the audience, votes on which film we all then watch in its entirety. So, bring something to cook on our grill, and let's get started!
5-6:30PM – The Five Minutes Game!
6:30-8PM – we tally the votes and BBQ on the patio!
8-10PM – we watch the winning film!
CINESPIA SALON: An Evening With Suzanne Ciani, Synth Pioneer (feat. live set by Neotantrik!)
A living treasure of synth history!
CO-PRESENTED BY B-MUSIC/FINDERS KEEPERS, MOUNT ANALOG & CINESPIA
With one of the widest and coolest portfolios for an electronic musician ever, synth pioneer Suzanne Ciani is a living treasure. Having done everything from music/sounds to old-school video games, electrified commercial jingles, vintage dance records, futuristic film scores and her own brand of floating-soundscape solo albums — Ciani is proof that, in both a synth underground and a commercial world monopolized by male domination, a woman's touch is an essential secret ingredient to successful sonic seduction. Tonight, we celebrate this leading light in modern American electronica with an incredible, jam-packed night of live music and other treats, including:
- Q&A with synth pioneer Suzanne Ciani (moderated by Finders Keepers founder Andy Votel)
- Buchla Modular Synth demo by Suzanne Ciani
- live improv/performance by Ciani as "STEVE", her synth-y male alter-ego (first time performed live in 30 years!)
- a presentation of Suzanne's work scoring TV commercials
- a live set by Neotantrik (masters of New Age/musique concrete/Teutonic tones!)
- a screening of The Delian Mode, the new documentary short on Delia Derbyshire, fellow female synth pioneer
- DJ sets by B-Music/Finders Keepers's Doug Shipton and Mahssa!
Watch a vintage TV commercial scored by Suzanne Ciani!

Watch an appearance by Suzanne Ciani on David Letterman's short-lived daytime TV show!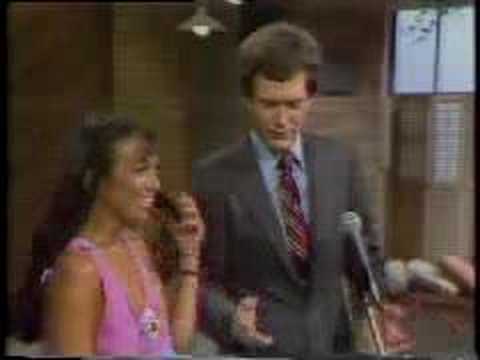 Watch the music video "Cube" by Neotantrik!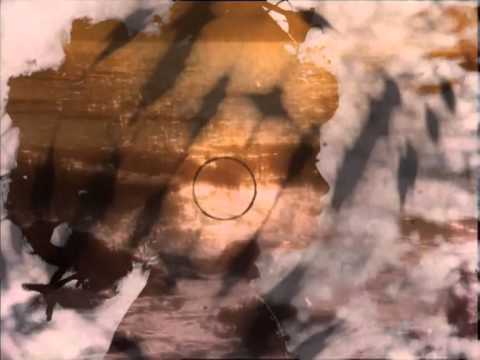 NEIGHBORHOOD & MEMBERS POTLUCK: Charlie Chaplin in "Modern Times" (free admission!)
A fun lunch with your neighbors!
NOTE: This event is open only to residents of the 90036 and 90048 area codes, and to current Cinefamily members. As well, it kicks off with a potluck lunch; things like bags of chips and drinks are not encouraged — please bring a dish. Impress us!
Won't you be our neighbor? Do you live in the 90036 or 90048 area codes? If so, sign up for our FREE 3-month Cinefamily Neighbor membership program, or get a $100 discount on our 1-year Black Card membership. Sign up at our box office for: FREE ADMISSION to every Cinefamily show in the entire calendar, and invitations to our special MEMBERS-ONLY SCREENINGS. We're confident that, at the end of your membership trial, you'll want to remain part of our Cinefamily!
If you live in the Fairfax area, chances are you've passed by, looked at the exterior of the historic Silent Movie Theatre, and wondered what was going on inside. Well, the Cinefamily's made its home here, with a dual mission: to show great movies, and to also build community. So it's high time we invited some of you folks from the neighborhood to come on down and meet not just us, but each other! Join us for a little meet-and-greet potluck on our beautiful Spanish backyard patio, followed by a free 35mm screening of Chaplin's '30s classic Modern Times.
Modern Times Dir. Charles Chaplin, 1936, 35mm, 87 min.
Watch the trailer for "Modern Times"!

An Evening With Nobuhiko Obayashi (director in person!)
Prepare to meet one of the most seismically influential Japanese film artists of the last fifty years. We're talking a bounty of innovative, straight-up masterfully strange work in the widely varied realms of the experimental underground, the 30-second TV ad spot and the pop feature film; Nobuhiko Obayashi is indeed not only the pure genius that birthed House, but also iconic Japanese commercials with the likes of Charles Bronson, and Godard-like 8mm mini-masterpieces. In an extremely rare Stateside appearance, Nobuhiko-san will hang out with us on the Cinefamily stage, telling us tales of the fast-paced Japanese ad industry, what it was like to be one of the founding members of his country's avant-garde film scene, and the origins of some of his most out-there creations. Plus, we'll take a look at excerpts from his legendary Sixties film experiments!
Obayashi's "House" Party (feat. "House", director in person!)
Director in person, WOW!!!!
CO-SPONSORED BY ANGEL CITY BREWERY.
Can you believe it?!?! Nobuhiko Obayashi, filmmaker behind House — possibly the single craziest, unpredictable and most inventive Japanese feature film of its era — is gonna join the Cinefamily in a 35mm screening of the film, followed by a Q&A, and a House-themed shindig. A delirious pop-horror fantasy from one of Japan's foremost cult filmmakers, House could be the most legendary horror film you've never seen. Former experimental filmmaker Nobuhiko Obayashi twists ghost story expectations inside-out by utilizing a multi-colored candy-coated visual style that pulls equally from TV commercials, soap operas and the avant-garde. The plot, such as it is, follows Oshare (Kimiko Ikegami) and six schoolgirls as they take an ill-advised summer trip to visit her spinster aunt. Obayashi uses the thin story to cram in as many dazzling experimental effects as the human retina can absorb. Humans turn into piles of bananas, pianos devour their players, animated demons spew blood and appendages — House is a gleeful melee that smashes genres together with more force than the Hadron Collider!
Dir. Nobuhiko Obayashi, 1977, 35mm, 88 min.
Watch the trailer for "House"!