Terri (FREE SNEAK PREVIEW!)
Free sneak preview of new John C. Reilly comedy!
NOTE: This show is free (first-come, first-serve).  To help us track attendance and limit waiting line size, you must pre-register for "first-come, first-serve" admission.   One registration per person.  All current Cinefamily members get first entry (and +1).   Your registration does not guarantee you a seat.  Early arrival is highly recommended.  Doors will open 30 min. before showtime.  No one will be admitted after the film has begun.
High school is a sort of puerile purgatory, a phase of awkward transition from adolesence to adulthood, the emotional complexity of which has proven fertile ground for many adventurous filmmakers. Azazel Jacobs' Terri truly shines a light into the darkness of those universally shared experiences: the collectivity of institutionally compromised youth. The film follows a heavily overweight kid through the tedium of his high school existence, as he survives in spirit by observing the absurd world of teenage sexuality from a critical distance. His life, however, takes an interesting turn under the mentorship of a similarly troubled guidance counselor, played by John C. Reilly. It may seem like a familiar premise, but the incredible depths of humanity lent to every element of the film make it a compelling standout, from the idiosyncratic screenplay by Patrick Dewitt, to the eponymous protagonist portrayed with incredible subtlety and heart by newcomer Jacob Wysocki. Director Azazel Jacobs will be here for a Q&A after the screening!
Dir. Azazel Jacobs, 2011, 105 min.
Watch the trailer for "Terri"!


Tickets – free admission (first-come, first-serve with registration)
NOTE: This show is free (first-come, first-serve).  To help us track attendance and limit waiting line size, you must pre-register for "first-come, first-serve" admission.   One registration per person.  All current Cinefamily members get first entry (and +1).   Your registration does not guarantee you a seat.  Early arrival is highly recommended.  Doors will open 30 min. before showtime.  No one will be admitted after the film has begun.
All-Nite Mystery Movie Mayhem Marathon (curated by Cinefamily & Friends!)
An extended night of cinematic overindulgence!
Cinefamily's been acquiring so many cool 'n rare 35mm prints that we just have to bust out and do a whole marathon night where we show the bestest of the best! As well, we've been chatting with some of our other print collector friends, and their coffers are bursting as well — so come join us for an extended night of overindulgence, where we pool it all together and pig out! Might you see fist-flying kung fu? Sinful sexploitation? Corny comedy? Big goofy rubber monsters stomping on major metropolitan areas? Simply indescribable nonsense you won't be able to see on any other screen anytime soon?!?! Probably at least one of the above — so mosey on down, you cinema savage!
CINEFAMILY SENIOR PROM: Carrie + Hello Mary Lou: Prom Night II
A double shot of prom-themed horror, plus live dance party!
Corsage? Check. Streamers? Check. Tiara? Check. The wild anticipation that tonight might be the night you finally get to third base? Absolutely — 'cause it's prom time!!!! Calling all geeks, jocks, princesses, and weirdos: whether prom is one of your most cherished memories, or whether you were too busy getting high/studying/making out/crying to go in the first place — now is your chance to do it again (or for the first time), but ten times better! With booze and friends! Bring your high school sweetie, a gaggle of girlfriends, or roll stag to the first annual Cinefamily Senior Prom! Have some punch (hope no one spiked it!), get your prom photos taken with your BFFs, scarf down some Pazzo Gelato and — let's not forget — dance the night away in-between our two prom-themed horror features, with DJ Tuna on the decks!. Make it a night to remember! Here's the lineup:
Carrie – 8:00pm
The ultimate high school horror film, Brian De Palma's adaptation of Stephen King's first novel Carrie proved to be a rare perfect blend of story and artistic vision. De Palma really pulls off a balancing act here, deftly juggling comedy, melodrama and horrific hysteria, making it seem effortless all the while. He's at the top of his camera spinning, split-screen lovin' game here — the climactic pig-blood prom freakout will forever remain an iconic moment in the pantheon of horror. The cast is also stellar, led by young, hot Sissy Spacek, batshit crazy Piper Laurie, and rounded out by strong turns from Nancy Allen, Amy Irving, Betty Buckley and a pre-fame John Travolta. If you've never seen this masterpiece on the big screen, now's your chance! If you miss this one — they're all going to laugh at you!
Dir. Brian de Palma, 1976, 35mm, 98 min.
Senior Prom Dance Party – 10:00pm
After Carrie, the front row couches slide to the side, and the dance party begins, with DJ Tuna spinning tunes deep into the night!
Hello Mary Lou: Prom Night II – midnight-ish
Wisely departing from the slasher angle of the original 1980 Prom Night — which, by 1987, was essentially the product of a different era — Hello Mary Lou: Prom Night II forges its own territory — by shamelessly aping A Nightmare On Elm Street via Carrie! The results are wildly entertaining without veering into the almost-inevitable camp direction that most horror films would soon head; veteran Canuck director Bruce Pittman knows what he's going for and achieves it with style. The story follows the resurrected ghost of '50s psychic/prom queen/slut Mary Lou, as she possesses a hapless '80s teen girl in order to reap revenge on those who wronged her decades ago. The film has its tongue planted firmly in cheek as evidenced by character names like Henenlotter and Carpenter, and it has no trouble keeping the gory good times going — and if that's not enough, it also features a wacko performance from perennial '80s horror hanger-on Michael Ironside (Total Recall, Scanners). This is one prom you don't want to skip!
Dir. Bruce Pittman, 1987, 35mm, 97 min.
Watch our trailer for the Cinefamily Senior Prom!

Charlie Chaplin in The Kid (Father's Day Matinee!)
One of Chaplin's most moving and beloved films!
"But it was in The Kid that Chaplin seemed to realize, at last, precisely what was required." – Walter Kerr, The Silent Clowns
In celebration of Father's Day, The Cinefamily presents one of Chaplin's most moving and beloved films. The Tramp adopts an abandoned toddler (Jackie Coogan) whom he discovers in an alley, and raises him to become his sidekick in a variety of schemes and cons. Chaplin's first feature-length directorial effort, The Kid is a moving and hilarious portrait of paternal love, or as the film's first intertitle says, "A picture with a smile, and perhaps a tear…" As well, it's the landmark work of genius in which Charlie the jester blossomed into Charlie the full-blooded actor, whose iconic dignity in the face of comic adversity has continued to make him one of our greatest cinematic treasures. Children under 18 get in half-price to this special "kiddie" matinee!
An Evening With Mary Woronov (feat. Eating Raoul)
A live discussion with one of cult moviedom's most unique actresses!
An Evening With Mary Woronov – 7:30pm
Not every actor can list both Warhol films and "Murder, She Wrote" in their CV — oh, wait, no actor can claim that but Mary Woronov. There is a cult of M.V., and it's richly deserved; her performances are so distinct and unique that her mere onscreen presence sharpens each image, and gives every scene a B12 shot in the rear. To admire Mary's work is to get deeply involved, like you would with a new favorite band: once you're introduced, you're hooked, and have to track down every last appearance. She is smart, she is hilarious, she is sexy, and she can convey everything from knife-edge danger to warm familiarity with a single look. Beyond her voluminous career in film and TV, she's also a painter, a novelist, a a dancer, a college professor — in short, a superstar. Join us in a spirited on-stage discussion with Mary, as we weave a web taking us from her days as a member of Warhol's Exploding Plastic Inevitable, to her stint on a network soap, her award-winning stage work, the Corman years, her kinship with Paul Bartel and beyond!
Eating Raoul – 9:00pm
"You really get to like Paul and Mary, and want them to succeed, even if they do have to kill some perverts along the way." — J. Read, Monsters At Play
An outlandish mixture of '50s-themed high camp, '70s Robert Downey, Sr.-style bizarro satire and '80s gross-out sex romp, the indie hit Eating Raoul is Cult Film Director Hall Of Famer Paul Bartel's finest hour. Bartel and Mary Woronov star as a sexually conservative couple ("Paul" and "Mary", natch) who, after they need quick cash to open their dream restaurant, devise an makeshift S&M operation to lure rich horndogs to their deaths. Beyond its savagely funny swipes at the Sexual Revolution (featuring squads of lecherous swingers, all whacked out like Mr. Farley from "Three's Company" on PCP), the film is as much a love letter to our city as a prime Cheech & Chong vehicle, for it's crammed full of nutty local characters and enough unmistakably L.A. locales to fill an entire season of Huell Howser specials. Woronov easily steamrolls over the film's population of wackos and sleazoids with aplomb; with her distinct mixture of understated deadpan comedy, soft sensuality and no-bullshit ingenuity, Mary's radiant heat has ensured that Eating Raoul remains a "classic cult classic." (Rob Lineberger, DVD Verdict)
Dir. Paul Bartel, 1982, 35mm, 90 min. (35mm print courtesy of the Academy Film Archive)
Watch our trailer for "An Evening With Mary Woronov"!

Watch the trailer for "Eating Raoul"!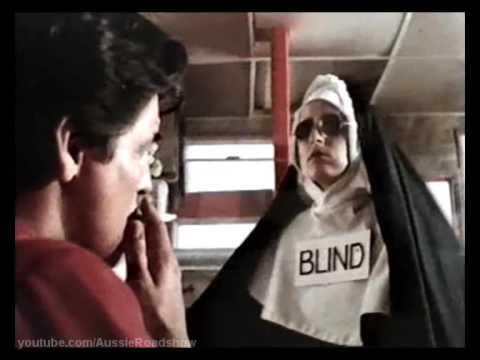 Last Tango In Paris + Luna
Marlon Brando stars in one of the most remarkably naked tour de force performances in cinema history!
Last Tango In Paris – 7:30pm
"Last Tango in Paris has the same kind of hypnotic excitement as [Stravinsky's "The Rites of Spring"], the same primitive force, and the same thrusting, jabbing eroticism." — Pauline Kael
One of the major filmic events that kickstarted the "is it art, or is it porn?" cultural argument (one which persists to this day), Bernardo Bertolucci's Last Tango In Paris features simply one of the most remarkably naked tour de force performances in cinema history. Marlon Brando stars as a haggard middle-aged American who falls to pieces in Paris after the suicide of his wife, and who meets up with Maria Schneider's French nymphette in an empty apartment for frequent sexual encounters. While the two make a pact to never reveal each other's names, emotions (of course) swiftly get in the way. Amongst the stately direction and Vittorio Storaro's supremely elegant gliding camerawork, Brando has never been more mesmerizing; drowning in sorrow and anger, and persistently using backstory from Brando's own life, the line between actor and role completely vanishes — and it's incredible. After decades of such in-your-face erotica as 9 1/2 Weeks and Basic Instinct, this pinnacle of '70s Euro-sex arthouse still hasn't lost a drop of its power to either provoke or titillate.
Dir. Bernardo Bertolucci, 1972, 35mm, 129 min.
Luna – 10:00pm
Description coming soon…
Dir. Bernardo Bertolucci, 1979, digital presentation, 146 min.
Watch the trailer for "Last Tango In Paris"!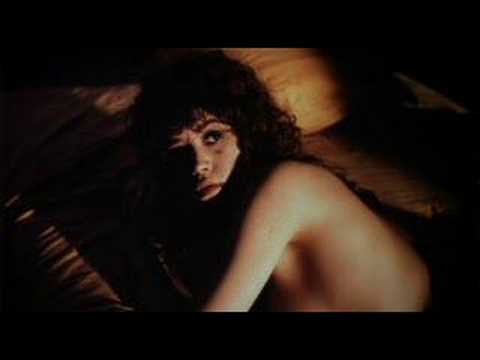 Watch an excerpt from "Luna"!

Gleaming The Cube + The Short History of Skate Shorts
Christian Slater stars in the 1980s skatesploitation action favorite!
Co-presented by Levi's Film Workshop, in conjunction with MOCA's "Art In The Streets" exhibit
The Short History of Skate Shorts (feat. Skaterdater!) – 8:00pm
A program of rare and unseen shorts from the '60s and '70s depicting the origins of the worldwide skateboarding phenomenon! First up is the legendary Skaterdater (screened from a super-rare 35mm print), which won the Grand Prix for Best Short Film at the 1966 Cannes Film Festival, and was also nominated for a Best Short Film Oscar! Considered one of the very first films ever on the subject of the sport, this entrancing essay follows the coming-of-age story of a young boy who must choose between the attention of a girl, and his skate crew buddies. Featuring a slew of sharp board tricks, barefoot riding and a killer score by Davie Allen and the Arrows, Skaterdater is a must-see, no matter if you're a casual skate fan or a lifelong shredder. Also included in the show is The Devil's Toy, the awesome satirical 1966 Canadian mockumentary short in which Montreal is shown as a Wild West of youthful skater lawlessness — plus, more shorts TBA!
Skaterdater Dir. Noel Black, 1965, 35mm, 18 min.
The Devil's Toy Dir. Claude Jutra, 1966, Beta SP, 15 min. (Archival video courtesy of the National Film Board of Canada)
Gleaming the Cube – 10:00pm
When asked to describe the highest highs of the skating experience by Thrasher Magazine, artist Garry Davis inadvertently coined the term "gleaming the cube" in a moment of stoned, glossolalic genius. Little did he know that his words would soon be spun into the twisted yarn of board-sports history as the title of the definitive skater-sleuth mystery movie. Hot off 1988's Heathers, the film features Christian Slater in his prime, coming off like a young and jaded Jack Nicholson with bleach-blonde hair, decked out in a Cramps T-shirt. After the gratuitous murder of his Vietnamese step-brother, Slater grabs his board and seeks his own special brand of street justice, skating the suburban sprawl of Orange County while uncovering an illegal gunrunning operation. With cameos by Tony Hawk and the notorious Bones Brigade, GTC packs authenticity into its neo-noir narrative, punctuating the story with amazing sequences of sidewalk shredding that'll bring any boarder to a state of total skate satori. And with musical moments that include The Dickies' Anaheim anthem "Stukas Over Disneyland", the movie stands out as a pristine artifact of its era, managing to land all its jaw-dropping tricks without skinning a proverbial knee. Gleaming The Cube screenwriter Michael Tolkin (The Player, The Rapture, The New Age) will be here for a Q&A after the film!
Dir. Graeme Clifford, 1989, 35mm, 105 min.
Watch the trailer for "Gleaming The Cube"!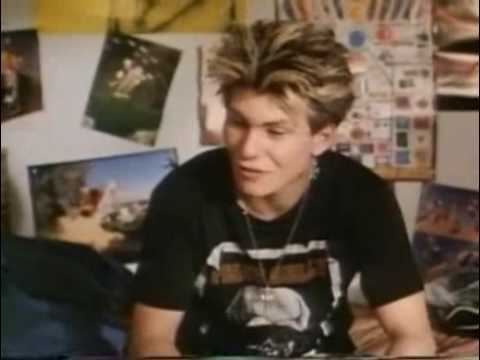 Shiver of the Vampires + Requiem For A Vampire
Two of Jean Rollin's sexiest and most psychedelic features!
Co-presented by Finders Keepers Records / B-Music
The evening's screenings are accompanied by Gallic vamp musique courtesy of Finders Keepers DJ sets by Andy Votel, Mahssa, and Sean Canty!
Shiver of the Vampires – 8:00pm
Our tribute to the late, great Jean Rollin (November 3, 1938 – December 15, 2010) continues with a double shot of his early '70s dark fantasies!  First up is Shiver of the Vampires, the sensual work that fully established the visual motifs and overall stylistic approach to which Rollin would return to for most of his subsequent horror efforts.  This bewitching serving of psychedelic stew concerns newlyweds who visit an old castle owned by the bride's dead-'n-fanged cousins.  As the plot progresses (or devolves!), gorgeous vampires, bloodsucking hippies and lashings of lesbian sex all swirl in bizarre, candy-colored lighting (predating Dario Argento's Suspiria by several years), culminating in one of its creator's most visually intoxicating works.  Freakish?  Beautifully macabre?  Instant cult classic?  Yes, yes, and YES!!!!  Finders Keepers celebrates the launch of its new "Rollinade" soundtrack series, which documents some of the finest musical moments of Rollin's career as an avant-gardener, counterculture vulture and Gallic vamp-tramp, by presenting Acanthus' entire unreleased prog-rock score to Shiver of the Vampires on CD and vinyl for the first time.  Imagine an early Gong/Ame Son/Soft Machine session fuelled by a thousand-year-old acid-bathed blood transfusion!
Dir. Jean Rollin, 1970, 35mm, 95 min.
Requiem For A Vampire – 10:00pm
Rollin's jones for long, luscious poetic moments seething with gothic malaise and decay reached its zenith in Requiem For A Vampire, a decadent experience in which the craggy edges of stones in castle walls, the delicate sheen of fabric and cloaks sliding over bare skin, and the warm glow of sunlight over a country field have never looked so beguiling.  Devoid of any spoken dialogue for most of its running time, Requiem bursts out of the gate as two schoolgirl-aged robbers decked out in clown costumes flee their broken-down car on a country road, and wind up at a desolate castle presided over by a cult of vampires.  The film then goes even further than Shiver to remove the tethers of standard narrative, as the girls undergo a serious of sensual, hallucinatory encounters that eventually disintegrate into a horrific nocturnal montage of the girls succumbing completely to the will of the bloodsuckers.  Steadily paced and obviously personal, this "naive" film (to use Rollin's term) resembles an elegent jazz session played out at the edge of a twilight dreamworld.
Dir. Jean Rollin, 1973, digital presentation, 95 min.
Watch excerpts from "Shiver of the Vampires"!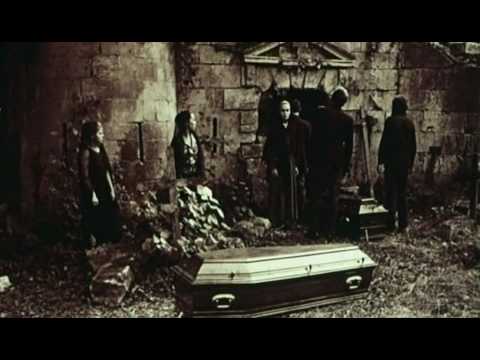 Watch the trailer for "Requiem For A Vampire"!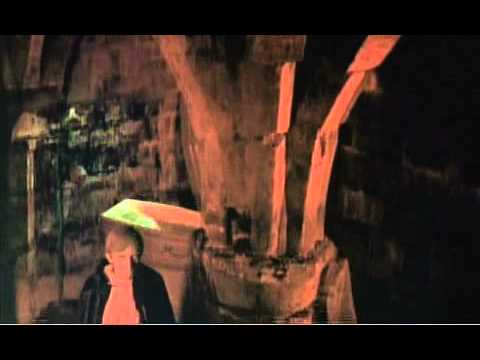 Erotique Fantastique Masquerade Ball
It's a gothic erotic masquerade, featuring a live score to a special re-vamped version of Jean Rollin's Rape of the Vampire!
Co-presented by Finders Keepers Records / B-Music
It's a gothic erotic masquerade, featuring dark disco dance party DJ sets by the Killing Spree crew, a performance by Geneva Juacuzzi and a live score to a special re-vamped version of Jean Rollin's Rape of the Vampire, the very first French vampire film!  One of the most underrated and misunderstood directors to emerge from the rising smoke of the 1968 Parisian social explosion, Rollin is best known for his films in the "fantastique" genre (the French tradition of blending horror and fantasy) — and Rape of the Vampire, with its hypnagogic non-linear narrative, coupled with copious amounts of sex and violence, is a mesmerizing masterpiece of surrealist horror itching for re-interpretation!  Tonight, UK haunt-ologists Demdike Stare + Anworth Kirk conduct a darkly hypnotic, beat-driven, industrial-concrete and ghost-ambient backbeat to this moody black-and-white classic — so don your velvet cape and harlequin headgear, and step out in style!  Seriously, it's a Masquerade Ball — so come in costume!
Watch our trailer for the Erotique Fantastique Masquerade Ball!

Watch an excerpt from "The Rape of the Vampire"!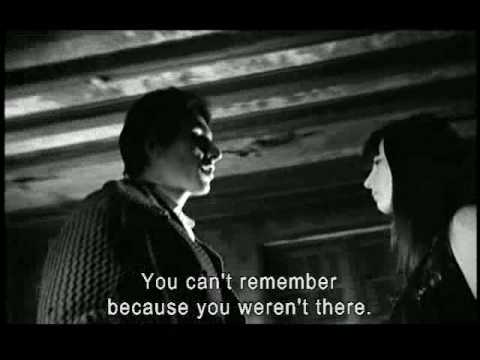 Welsh Rare Beat: Gruff Rhys & Andy Votel present An Evening of Welsh Horror, Rare Cymraeg Folk & Terrifying Soundtracks!
Co-presented by Finders Keeper Records / B-Music
Our friends over at Finders Keepers, one of the most consistently incredible reissue record labels in the UK, bring to the Cinefamily a late-night dose of secret Welsh culture, hosted by Gruff Rhys (Super Furry Animals, Neon Neon)! The evening features live DJ sets of Welsh tunes by both Gruff and Finders Keepers impresario Andy Votel, and culminates in what is possibly the first-ever U.S. screening of the impossibly rare '70s Welsh horror film Gwaed ar y ser (aka Blood On The Stars)! Gruff loves the film: "It's kind of a Wicker Man meets Celebrity Big Brother cum slasher movie about this group of sinister kids who are going around killing the minor celebrities of Wales in the '70s, occasionally with snakes. They electrocute and kill the leading harp player by connecting her harp to the mains; they blow up the most famous rugby player by putting a bomb inside the ball — I think they blow up Barry John, he's a rugby legend! The light entertainment TV personalities I used to see on telly every day were being murdered in front of my face, I had to be carried out of the cinema screaming. Now that's definitely a B-movie. I mean, it's beyond B-movie. Maybe it's a C or D. I got a copy of it a few years ago, it hasn't really been shown anywhere since 1976 and it's still incredible!"
Watch an excerpt from "Gwaed ar y ser"!