FREE SNEAK PREVIEW: James Franco's "Child of God"
free admission (first-come, first-served)
"The remarkably prolific James Franco's recent projects have addressed, in various forms, the idea of the American outsider, from the street hustlers in his My Own Private River installation, through the fetishists of Interior: Leather Bar to performative seances with visual artist Laurel Nakadate. Child of God, adapted from Cormac McCarthy's novel, extends Franco's ambitions into considerably more dangerous and disturbing terrain. Lester Ballard (Scott Haze) is an abandoned soul, unable to fit into the social order. As he withdraws into his own mind, he turns to violence and, ultimately, necrophilic relationships, looking for solace in a world that continually rejects him. The town sheriff, both sympathetic to and fearful of the man, slowly closes the net around him — but a mob of townfolk have ideas of their own. Franco hits an impressive new stride as a filmmaker, laying bare his characters against a beautifully textured palette of grey and beige, proposing unusual camera angles to destabilize our expectations. And as the film reaches its surprising climax, his experiments with lighting result in some of the most striking images in cinema this year." (Noah Cowan, Toronto Int'l Film Festival)
Dir. James Franco, 2013, DCP, 104 min.
NOTE: To help us track attendance, you must pre-register for "first-come, first-serve" admission. Your registration does not guarantee you a seat.
If you're unable to join us for this sneak preview, "Child of God" opens at the Arclight on Friday, August 1st!
Watch the trailer for "Child of God"!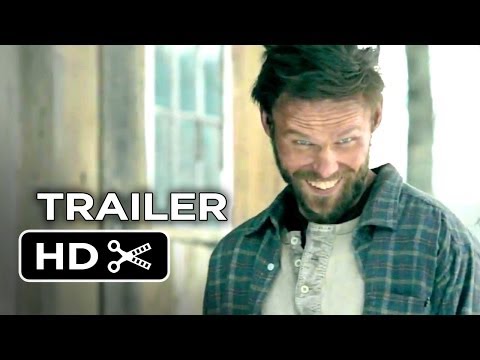 We Are The Best (7/30)
$12/free for members
We Are The Best has gotten pretty much everyone in our entire office excited. It's a great film for a list of reasons, but the two main ones are: 1) in an international cinematic landscape filled with coming-of-age classics about nothing but boys (The 400 Blows, Pather Panchali, etc.), this is one of the best female-driven coming-of-age stories we've ever seen; 2) out of the many, many films about punk rock to hit the screen over the decades (and trust us, we've seen many), this is one of the very best. Filmmaker Lukas Moodysson has crafted what might be the best look into middle school-dom in recent memory, perfectly capturing how 13-year-old outcast girls would react to indifferent parents, sleepy snow-covered towns offering little to do, alcohol, parties, forming a band with no previous experience, and how to deal with each other when boys get thrown into the mix. Best of all, We Are The Best never panders to either punk or femme stereotypes, instead giving us one of the strongest groups of teenage characters since John Hughes' heyday.
Dir. Lukas Moodysson, 2013, DCP, 102 min.
Watch the trailer for "We Are The Best"!