Special Events-January 2012
Jean Harlow Pajama Party (feat. Bombshell)
Brassy, bold and swathed in glamour!
They're brassy, bold, hot, and swathed in glamour. They're girls who know what they want and get what they're after. Girls who steal your man, eat your lunch, have more fun, are dumb like a fox — girls who are blonde. Pre-code and proto-feminist, Jean Harlow is the Blonde at the Beginning, who sashayed onscreen in white satin, an adventuress with platinum pin-curled locks, radiating white heat and rattling off razor-sharp tough-babe zingers: the mother of all beloved blondes to come, from Marilyn to Madonna, from Dolly to Gwen. If you've never had a chance to steep yourself in the Harlow style, your babehood is languishing incomplete! Thanks to the Warner Archive Collection and their new Jean box set, we've got access to a gorgeous 35mm print of her iconic films — and we are going to party our faces off in her honor! We'll watch the iconic Bombshell, in which she plays a screen queen who wants to quit the biz — and on the patio, we'll enjoy Pazzo Gelato, learn to make our own pin-curls, drink champagne and dance, dance, dance like the hot jazz babies we are. Don't forget your satin PJs!
Bombshell Dir. Victor Fleming, 1933, 35mm, 96 min. (Archival 35mm print courtesy of the Warner Archive Collection)
For this PJ Party, we'll be joined on the patio by Stefanie G (of Stefanie G Cosmetics, Beverly Hills) and Janelle Varada (of Juan Juan Salon), to help bring out your inner Harlow! Inquire with them during the PJ Party to get 25% off your first visit's beauty services with our participating event stylists!
Watch our original trailer for the Jean Harlow Pajama Party!

TV Tuesdays presents The Other Glass Teat: More of Harlan Ellison on Television!
Harlan Ellison in a rare live appearance!
If you're unable to make it out to this event, video of the entire program will be streamed live on the Cinefamily blog, starting at 8PM (PST) on Thursday, January 19th!
Our November '11 event "The Glass Teat" with Harlan Ellison was such a blast, such a fantastic night — and due to Harlan's effusive storytelling, so oveflowing with colorful tales — that, after three hours, there had only been enough time to cover the first half of Harlan's career in television! So, we proudly welcome Harlan back for a second evening, wherein the Maestro will cover the second half of his TV writing career!
One of America's most prolific and dangerous writers, Harlan Ellison radicalized science fiction from the 1960s onwards with swirling, shouting, freaky, psychedelic and sexual visions realized across over 1,700 short stories, novellas, screenplays and essays. That would be enough for most — but Ellison is also one of the great TV writers, responsible for iconic episodes of The Outer Limits and Alfred Hitchcock Presents, to penning the most popular episode of the original Star Trek, and much, much more. And, somewhere in there, he even found the time to write "The Glass Teat", a seminal work still considered one of the most important and scathing books ever written on the nature of television. Join guest moderator Josh Olson (Oscar-nominated screenwriter of A History of Violence) for a very special evening, as Harlan makes a very rare and highly spirited personal appearance at Cinefamily to discuss his love/hate relationship with TV, followed by a screening of several of his best episodes!
Watch an excerpt of the Harlan Ellison-penned "Outer Limits" episode "Soldier"!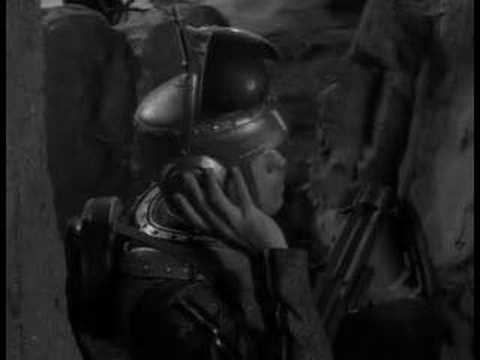 Watch an excerpt of the Harlan Ellison-penned "Alfred Hitchcock Presents" episode "Memo From Purgatory"!

Watch a vintage 1980 interview clip with Harlan Ellison!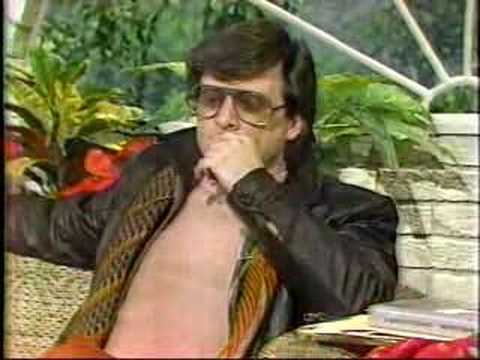 Kill All Redneck Pricks: A Documentary Film About A Band Called KARP (L.A. premiere, director in person!)
The Nineties' heaviest
The Pacific Northwest in the '90s was ground zero for an exhilarating underground music explosion, but far from the Seattle nexus laid the fertile mirror half of the equation: Olympia, WA — home to legendary groups like Bikini Kill, Unwound, Beat Happening, and one of the heaviest, craziest, most underrated and downright fucking amazing bands of the entire era, Karp (which included bassist Jared Warren, currently of the Melvins.) This is no hyperbole: Karp was on the level of Nirvana when it came to merging hardcore crunch with incredible pop hooks, and could've easily been on their way to achieving the same success, had the band not come to a premature end in 1998. For the first time, the true story of Karp is told in Kill All Redneck Pricks…, which features tons of rare performance footage, as well as interviews with Kathleen Hanna (Bikini Kill), Justin Trosper (Unwound), Calvin Johnson (K Records), Joe Preston (Melvins), members of Tight Bros From Way Back When and tons more. Get ready to bow down to the pure majesty of what will rapidly become your new favorite band. Director Bill Badgley will be here at the Cinefamily for a Q&A after the film!
Dir. Bill Badgley, 2011, HD presentation, 83 min.
Watch the trailer for "Kill All Redneck Pricks: A Documentary Film About A Band Called KARP"

The Increasingly Poor Decisions of Todd Margaret (David Cross in person!)
David Cross in person!
THE Q&A FROM THIS EVENT WILL BE LIVE-STREAMED ON THE CINEFAMILY BLOG AT APPROX. 10:30pm (PST) ON JANUARY 9TH!
Join David Cross in person for a special presentation of what's possibly his most warped creation ever! Created, written by, and starring Cross ("Arrested Development", "Mr. Show"), IFC's "The Increasingly Poor Decisions of Todd Margaret" follows the awkward misadventures of an American office temp/convenient liar who bluffs his way into a senior sales position heading up the London office for the new energy drink/toxic poison Thunder Muscle.  Aided in his imbecilic gaffes and misfortunes by his mysteriously devious and sometimes useless assistant (Blake Harrison of "The Inbetweeners"), Todd inadvertently wrecks havoc on the entire city of London, to devastatingly hilarious results. Co-starring Will Arnett, Janeane Garofalo, Amber Tamblyn and Russ Tamblyn. Come watch a special feature-length edition of Season One with us, followed by a Q&A with David Cross — and catch Season Two on IFC, Fridays at 10:30pm starting January 6th!
Watch excerpts from Season One of "The Increasingly Poor Decisions of Todd Margaret"!