Special Events-August 2014
Andy Votel presents: Kleksploitation (U.S. premiere!)
UK reissue label impresario/DJ Andy Votel embodies the closest analogue to the Cinefamily spirit across the pond. Through both his tireless efforts with Finders Keepers Records and his own remix projects, Andy fights the good fight, keeping the flame of weird and wonderful film music alive. He's only able to make it out to L.A. once a year — and we're thrilled to present his latest project while he's in town: Kleksploitation, a tribute to "reconstituted cinematic synth-pop from Communist Poland's deepest hallucinogenic hibernation period." Back in the Eighties death throes of the Iron Curtain era, enigmatic film composer Andrzej Korzynski (who often collaborated with Cinefamily favorite Andrzej Zulawski on films like Possession) scored a trio of surreal sci-fi kids' flicks called Pan Kleks. In Votel's words, these films embody "some of the freest, most self-contained music to ever come out of Poland" — and in honor of these landmark works, Andy will live-remix a dreamy collage of Pan Kleks' impossible imagery using Korzynski's equally stunning soundtrack cuts. This promises to be a seriously cool evening — and a U.S. premiere of the project!
Watch the trailer for "Kleksploitation"! NOTE: this trailer contains the playdate for the event's original U.K. premiere. Our Cinefamily show will take place on Monday, August 25th, 9:30pm.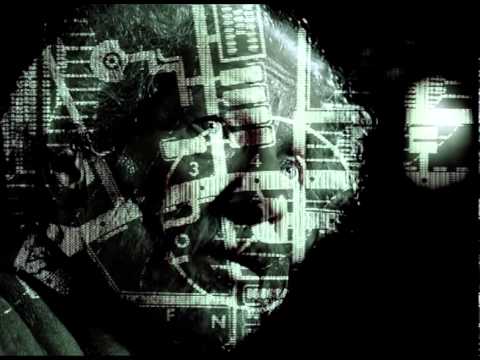 An Evening With Joan Micklin Silver (feat. "Chilly Scenes of Winter")
CO-PRESENTED BY WIFEY

"Unafraid to tackle the silly, messy, chaotic side of relationships, she probes issues like obsession, desire, infidelity, possessiveness, loneliness, rejection, regret. Like the smart repartee associated with Lubitsch, Wilder, Cukor or Hawks, she delights in verbal sparring matches that deflate gender myths and romantic idylls." — Leo Adam Biga
Joan Micklin Silver, along with Babara Loden (Wanda), Gillian Armstrong (My Brilliant Career) and Claudia Weill (Girlfriends), was amongst a handful of pioneering '70s female directors — and one of an even smaller number to work with a major studio. Fresh off of her two previous indie features (Hester Street and Between The Lines) Micklin next brought to life the sardonic, melancholic, lost-generation, post-Woodstock novel Chilly Scenes of Winter by Ann Beattie. Join us for a super-rare L.A. screening of Chilly Scenes, preceded by an equally rare long-form Q&A appearance by Joan about her entire career.
CHILLY SCENES OF WINTER
Set in the flat environs of Carter-era Salt Lake City, amidst anonymous office spaces and gray snowy banks, the dark-edged romantic comedy of Chilly Scenes centers on civil servant Charles (John Heard), as the wistful, jilted lover who recalls his impassioned relationship with Laura, the woman he can't get over (Mary Beth Hurt). As he passes time with his unemployed jacket salesman roommate (Peter Riegert) and his mentally unbalanced, wildly eccentric mother (a final performance by Gloria Grahame), Charles' winsome charm betrays a compulsive underbelly as he obsesses over Laura. With a heated chemistry between Heard and Hurt, Chilly Scenes depicts love in the midst of that time of quiet malaise, a time rarely been seen on the big screen. With its perfect setting for a story of people floating in an existential, emotional fog, the film quickly gained a cult following at college towns in the early-'80s.
Dir. Joan Micklin Silver, 1979, 35mm, 92 min.
Show & Tell w/ Larry Flynt + "The People vs. Larry Flynt"
Show & Tell: the Cinefamily series inviting artists, filmmakers, musicians and other cultural heroes to divulge their deepest, darkest media obsessions — via opening their closets, digging in their attic and plundering their garages to curate an evening of whatever they want to share.
Rarely do we come across a Show & Tell guest who has at their disposal such a wealth of archival material covering their entire career — which is why we're over the moon to present our latest guest: Hustler magnate Larry Flynt. In both his tireless fights against the free-speech-hating bozos of the world, and in his groundbreaking endeavours across forty years' worth of publishing, Larry's kicked butt, taken names and documented pretty much every single step along the way. Tonight, he takes to the Cinefamily stage, presenting amazing confrontational news broadcasts, talk show appearances, documentary excerpts, legendary bits of footage from the best of the LFP empire's muckraking journalism, and more surprises yet to come!
Plus, after our live session with Larry, we'll tuck into a screening of the Oscar-winning 1996 bio-pic The People Vs. Larry Flynt.
Watch Cinefamily's original trailer for "Show & Tell w/ Larry Flynt!"

OFFSITE @ NEXT FEST: Kumiko, The Treasure Hunter (plus conversation w/ Werner Herzog & Zellner Bros.!)
For Cinefamily member free tickets, click here and use your membership card number! For general admission tickets, click the Ticket icon to the right.
LOCATION: Ace Hotel, 929 S. Broadway, 90015. NOTE: We've got free tickets for the first 200 Cinefamily members who sign up at this special ticketing link. For all other ticket purchases, please click the Tickets icon at the upper right corner of this event listing.
An event that perfectly brings together so many of Cinefamily's friends and partners, along with a film on which we're quite stoked! As part of the Sundance Institute's NEXT Fest (highlighting the most adventurous and conceptually ambitious films from Park City's annual happening), join Werner Herzog(!) at the Ace Hotel in conversation with filmmakers David & Nathan Zellner (Kid-Thing, Goliath) following a screening of their brand-new work Kumiko, The Treasure Hunter — their most ambitious film to date.
The unusual Kumiko lives in a cluttered, cramped Tokyo apartment with her pet rabbit Bunzo, and robotically works as her nitpicky boss's office lady. But on her own time, she obsessively watches the Coen Bros.' Fargo on a weathered VHS tape. Rewinding and fast-forwarding repeatedly, she meticulously maps out where the film's briefcase of castaway loot is buried — and hurls herself towards the harsh Minnesota winter, in hopes of the treasure changing her life for good. Inspired by an urban legend about a Japanese woman who took a similar journey, the Zellners' love letter to lonely eccentrics is a fascinating study, with Rinko Kikuchi (Pacific Rim, Babel) delivering a wonderously withdrawn performance in the title role. Shot with breathtaking precision, Kumiko soars to transcendence as it reveals the beauty in the quest for reality, even if that reality is just your own.
Dir. David Zellner, 2014, 105 min.
Watch Sundance's "Meet The Artists '14: Zellner Bros"!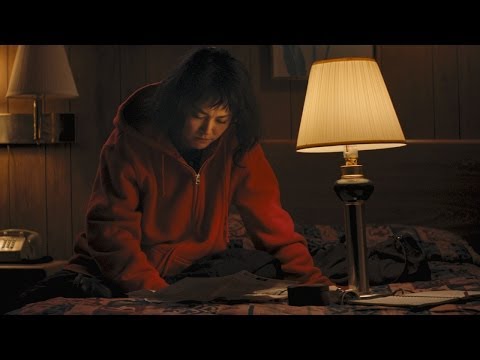 FREE SNEAK PREVIEW: The Trip To Italy
"The dynamic duo of Steve Coogan and Rob Brydon return for another highly entertaining round of travel and food porn in The Trip to Italy, a most welcome sequel to 2010's The Trip that follows our intrepid armchair gastronomes on a carb-heavy tour of Italy, from northern Piemonte to the sun-drenched Amalfi Coast. Resolving not to fix what wasn't broken, director Michael Winterbottom once again gives free reign to his stars' improvisational gifts, juxtaposed with heaping plates, reflections on art and literature, and incessant celebrity vocal impressions. A hangout movie in the purest sense, the first Trip threw Coogan and Brydon — cast as slightly exaggerated, odd-couple versions of themselves — together in an SUV and sent them on a culinary odyssey through the north of England. This Trip more or less sticks to the same template; much of the pleasure comes from Coogan and Brydon interacting with their surroundings, using ancient history as rich comic fodder. But even when it's just ambling about, The Trip To Italy casts a warm, enveloping spell, letting us ride along with two very funny men as they indulge in haute cuisine, serenely beautiful landscapes, and the pleasure of each other's company." — Scott Foundas, Variety
Dir. Michael Winterbottom, 2014, DCP, 108 min.
NOTE: To help us track attendance, you must pre-register for "first-come, first-serve" admission. Your registration does not guarantee you a seat.
If you're unable to join us for our sneak preview, "The Trip To Italy" opens at The Landmark on Friday, August 15th!
Watch the trailer for "The Trip To Italy"!