Special Events-April 2015
An Evening With Theresa Russell (feat. "Bad Timing!")
Join us for an in-depth onstage chat with actress Theresa Russell (Bad Timing, Black Widow, Track 29, Straight Time, Eureka, Cold Heaven and many more) about her illustrious career, followed by a 35mm screening of perhaps her greatest collaboration with filmmaker Nic Roeg! After coaxing strong turns from pop music personalities in Performance (Mick Jagger) and The Man Who Fell To Earth (David Bowie), Nic Roeg found his next leading man in the unlikely Art Garfunkel, who turns in one hell of an intense performance opposite an equally on-fire Theresa Russell. Elliptically skipping back and forth through time, we open with a catatonic Russell undergoing a mysterious operation while Garfunkel looks on and recalls their stormy relationship — one which quickly degenerated into a series of psychologically violent games that treat sex and power interchangeably. Not sparing the mutual immolation of its leads for one moment, the film culminates in a searing final act that takes a Possession-like wrecking ball to the audience.
Dir. Nic Roeg, 1980, 35mm, 123 min. (Archival print courtesy of the BFI)
Watch Cinefamily's original trailer for "Bad Timing"!

A 25th Anniversary Tribute To "The Flash" (John Wesley Shipp, Mark Hamill & many more cast/crew in person!)
Many years ago, in the "dark ages" of TV-ized primetime comic book characters — back when, to survive on the air, a hefty dose of camp a la Wonder Woman — one show stood out as a beacon of hope for the faithful. Coming right behind the first Tim Burton Batman film, the 1990 incarnation of The Flash, starring John Wesley Shipp in the title role, lasted only a single season, yet the reverberations of its tone, approach and show-stopping SFX are still felt today in every episode of Agents of S.H.I.E.L.D., Arrow and, well, the new version of The Flash. This show was a bold move for a major network, in terms of scope (at a budget of over $1million per episode) and in rendering a fantasy world rich with gutsy, complex drama.
Join us for an onstage chat with star John Wesley Shipp, along with producers/creators Danny Bilson and Paul DeMeo, co-stars Mark Hamill ("The Trickster"), Mike Genovese ("Lt. Warren Garfield"), Joyce Hyser ("Megan Lockhart"), Corrine Bohrer ("Prank") and Vito D'Ambrosio ("Officer Tony Bellows"), director Bruce Bilson, co-producer Michael Lacoe, writers Howard Chaykin and Gail Morgan Hickman, 1st AD/writer David Newman, suit designer Robert Short, and Arrow/Flash reboot producer Andrew Kriesberg, all moderated by Badass Digest lead scribe Devin Faraci — plus, we'll screen selected Flash episodes for devotees and neophytes alike.
Watch an excerpt from "The Flash"!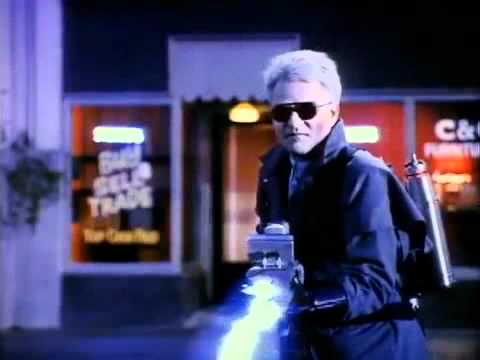 Watch behind-the-scenes clips from "The Flash"!

A 4/20 Celebration (presented by 5 Every Day, feat. "Who Framed Roger Rabbit"!)
Presented by 5 EVERY DAY
Its arrival heralded a breaktaking new chapter in feature animation — it gave us a thousand reasons to fall in love with old Los Angeles anew — and it offered up enough bug-eyed trippy moments to satisfy stoners from the Inland Empire to the Outer Venturas. We'll be honest: Who Framed Roger Rabbit's most wild moments washed over us in sugary wonderment upon its original 1988 release, but in the right current frame of mind, they're a huge reason for us to get together and light up in tribute to a film that just keeps on giving. Our good friends from 5 Every Day, the phone app keeping us in-the-know about art/food/music/film/life in town, will be here to host, and to tour us through the film's many nods to a previous version of L.A. that now exists only in the movies. DJ Adam Papagan (The Del Talk Show) will be here to spin tunes before the show. Plus, come early, so that you can thrill to our special mindbending pre-show slate of trippy animated shorts — and we'll have treats on the back patio by our friends at The Art of Edibles!
Dir. Robert Zemeckis, 1988, 35mm, 104 min.
Watch Cinefamily's original trailer for "Who Framed Roger Rabbit"!

Jobriath A.D. (filmmaker & more in person!)
Co-presented by DON'T KNOCK THE ROCK
Q&A with filmmaker Kieran Turner, Dennis Christopher (Django Unchained, Breaking Away), Kristian Hoffman (The Mumps) and Michael Butler (original producer, Hair), moderated by Lyndsey Parker (Managing Editor, Yahoo Music.) Plus, advance giveaways of the forthcoming Jobriath A.D. DVD/LP set and collectible posters! "The American Bowie" — "The True Fairy of Rock & Roll" — and "Hype of the Year." Known as the first openly gay American rock star, Jobriath's legacy starts with a truly wild beginning as a male prostitute, AWOL soldier, mental patient and cast member of Hair — and ends with a brilliant, brief recording career lasted only two years and two lavishly-produced, commercially disastrous albums. Sabotaged by a publicity machine run amok, shunned by the gay community and dismissed too easily by critics, Jobriath was excommunicated from the music business, and sadly became an early AIDS casualty in 1983. Through rare archival material, new musical performances and interviews with Marc Almond, Ann Magnuson, Joe Elliott (Def Leppard), Stephin Merritt (Magnetic Fields), Jake Shears (Scissor Sisters) and more, Jobriath A.D. is the heartbreaking, unbelievable story of the one, the only — Jobriath.
Dir. Kieran Turner, 2013, DCP, 102 min.
Watch the trailer for "Jobriath A.D."!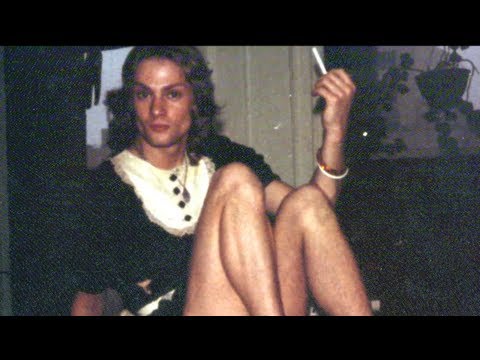 A Fuller Life (Samantha Fuller in person!) + Dead Pigeon on Beethoven Street (new restoration!)
A FULLER LIFE
Filmmaker Samantha Fuller in person! "Film is like a battleground… Love, hate, action, violence, death. In one word, emotion!" Samuel Fuller was a pulp novelist, a crime reporter, an independent journalist and a decorated WWII veteran all before he went on to become one of the most unique and independent storytellers cinema has still ever known. His brash and unflinching style, so informed by his experiences in combat, both on the streets and on the battlefield, carved out an intensely personal search for truth and honor, often amongst thieves. In A Fuller Life, Sam's daughter Samantha uses a treasure trove of footage from his hyper-faceted career (including previously unseen 16mm moments) to provide a visual analogue for a spoken memoir read by admiring actors and filmmakers as varied as Monte Hellman, James Franco, Tim Roth and William Friedkin, showing just how much his own varied and ecstatic path was woven into his "ballsy yarns."
Dir. Samantha Fuller, 2013, HD presentation, 80 min.
DEAD PIGEON ON BEETHOVEN STREET (brand-new restoration of new director's cut!)
"From its cutthroat opening, Dead Pigeon on Beethoven Street displays the confrontational kineticism central to Fuller's work and probes familiar themes of duplicitous identities and malleable allegiances. Approached to make a picture for the German television series Tatort, Fuller seized the chance to create a "tongue-in-cheek adventure": "I wanted Dead Pigeon to be full of high jinks and hilarity. People expected me to be doing war movies or action pictures. I'd always dreamed of doing a comedy, a film of pure entertainment." Invoking the conventions of the detective film, but not taking them particularly seriously, Dead Pigeon romps knowingly through an assemblage of international diplomats and underhanded scammers, with a gun battle staged in a nursery (bullets fly overhead as the heavy, Charlie Umlaut, ducks for cover behind a row of bassinets), and a comically overwrought final showdown between the hotheaded American and the fencing-enthusiast mastermind behind the syndicate." — Nina Rao, UCLA Film & Television Archive
Dir. Samuel Fuller, 1974, DCP, 127 min.
Watch the trailer for "A Fuller Life"!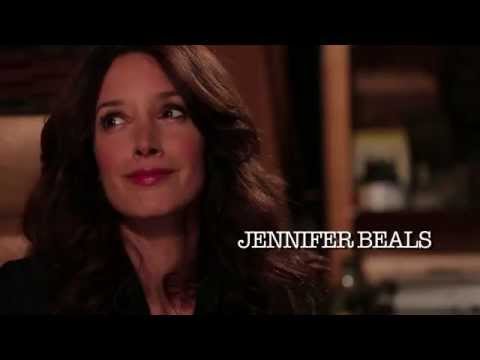 Watch Cinefamily's original trailer for "Dead Pigeon on Beethoven Street"!