Jerry Beck Animation Tuesdays
World-renowned cartoon historian Jerry Beck (editor/co-creator of Cartoon Brew and author of countless volumes on the genre) brings to the Cinefamily a once-a-month selection of rare and astounding animation nuggets from around the world!
SPECIAL THURSDAY JERRY BECK SHOW: Valentoons!
Bring a date -- and don't be late!
In the egalitarian cartoon world, marriage is not exclusively for one man and one woman. It can be between two mice, two wabbits — even a skunk and a pussycat! Animation historian Jerry Beck (CartoonBrew.com) opens the film vault and presents a collection of love-obsessed cartoon classics starring all your favorites, from the sex-starved Pepe LePew to Tex Avery's luscious Red Riding Hood. As usual, the program features rare 35mm and 16mm Technicolor film prints, as well as cartoons suitable for cartoon lovers of all ages! Bring a date — and don't be late! DJ Nanny Cantaloupe (Dublab) will be here to spin tunes before and after the show!
Watch Cinefamily's original trailer for "Valentoons"!

Jerry Beck's Animation Tuesdays: Disney's Lost Laugh-O-Grams!
Rare Walt Disney silent toons!
The Cinefamily and The Silent Treatment team up with Jerry Beck's Animation Tuesdays to present a truly special program of rare Walt Disney silent films! Direct from The Museum of Modern Art, it's brand-new 35mm restorations of previously "lost" Disney Laugh-O-Gram cartoons (his very first series of animated shorts, produced in Kansas City during 1922), including Jack The Giant Killer, Goldie Locks and The Three Bears, The Four Musicians of Bremen and Little Red Riding Hood. In addition to these early updates/parodies of classic fairy tales, we also have Disney's original Puss In Boots (1922) and several other 35mm rareties: two of Disney's live action/animation "Alice Comedies", one of the rarest "Oswald the Lucky Rabbit" cartoons ever made, and live organ accompaniment to all of the films in the evening's program!
Watch the early Disney Laugh-O-Gram "Little Red Riding Hood"!

Jerry Beck presents UPA: Magoo, McBoing Boing & Midcentury Modern!
A salute to the studio that brought you Mr. Magoo!
Home to memorable characters like Mr. Magoo and Gerald McBoing Boing, United Productions of America (UPA) is sadly forgotten today, but was the most significant animation studio of the 1950s, and ushered in a whole new way of making cartoons. Combining contemporary modern art with slapstick comedy, UPA challenged the way Disney made toons, dominated the Academy Awards during its heyday, and inspired international and independent animators for decades to come. Animation historian Jerry Beck will introduce rare 35mm prints of the studio's undeniable classics — including their acclaimed adaptations of James Thurber's "Unicorn In The Garden" and Edgar Allen Poe's "The Tell Tale Heart" — along with a selection of rare commercials and industrial films not seen in public for over 50 years. Oh, and plenty of CinemaScope Mr. Magoo masterpieces, too. "By George", it's not to be missed!
Watch the 1953 UPA cartoon "Christopher Crumpet"!

Jerry Beck's Cartoon Monster Mash 2011!
More horrific treats to satisfy your animated sweet tooth!
For the fourth year in a row, Cinefamily's resident animation historian Jerry Beck (CartoonBrew.com) will be programming his "monster mash-up" of classic cartoon monsters, spooks and witches — from Casper the Friendly Ghost and Witch Hazel through TV's Groovie Goolies and Milton the Monster, all on the big screen using rare 35mm and 16mm film prints that range from ghoulishly red Eastmancolor or gorgeously garish Technicolor! We will also be running a small selection of creepy, fantastic independent films, including Marv Newland's Sing Beast Sing (1980) and Ian Emes' The Beard (1978). Be prepared, foolish mortals! This selection of hellish tricks and horrific treats will more than satisfy your animated sweet tooth (err, fangs!) Cinefamily's own DJ Robinson will be here to spin tunes before and after the show!
Watch the Donald Duck cartoon "Trick Or Treat"!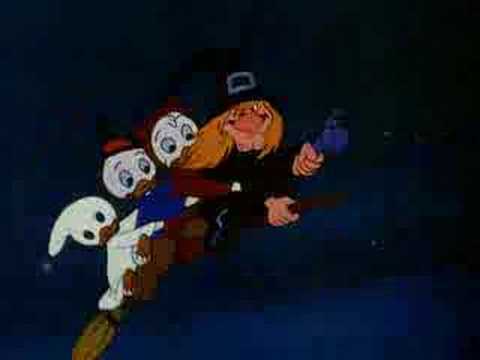 Jerry Beck's Animation Tuesdays: Back To School!
Classic trippy animated educational films!
Back To School: Educational and Ephemeral Toons! – 8:30pm
Throw away that dunce cap and expand your mind with these trippy educational and instructional films from the Golden Age of Hollywood, curated by animation historian Jerry Beck! No boring classroom lessons here; these are highly entertaining examples of animation from the greatest talents in the field. From Disney, you will learn what makes a Nazi (in Education For Death, 1943), and the rarely seen — by men, at least — Kotex-sponsored The Story of Menstruation (1946) – while the incredible Oscar-nominated featurette Donald In Mathmagic Land (1959) turns basic algebra into an arithmetic Wonderland. Other surprises include government and corporate propaganda from such studios as UPA and Warner Bros; as well, the show features super-rare 16mm and 35mm Technicolor prints!
Cartoon Brew's Student Film Festival – before the feature!
Ten films from five countries have been chosen as the official selections in Cartoon Brew's second annual Student Animation Festival. This year's selections contain a remarkable and inspiring range of styles, techniques and ideas, while showcasing an ambitious group of young filmmakers who are unafraid to push the boundaries of the animation medium. All ten films from the festival will be presented!
Watch an excerpt from "Donald In Mathmagicland"!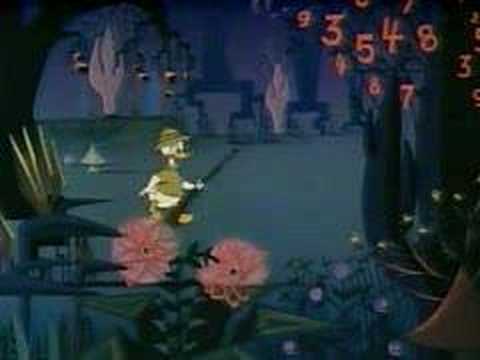 Jerry Beck's Animation Tuesdays: Daydreams & Nightmares (feat. Paprika!)
The anime classic that inspired Inception!
Enter the mysterious world of the subconscious at our next Animation Tuesday event! Move over, Chris Nolan; cartoon historian Jerry Beck will introduce Satoshi Kon's 2006 anime masterpiece Paprika, the film that inspired Nolan's Inception. Kon was there first with this story about a research psychologist who uses a device that permits therapists to help patients by entering their dreams. Across the film, dreams and reality merge, and run amuck throughout Tokyo — all animated by Studio Madhouse (Wicked City, Batman: Gotham Nights), in one of the wildest cartoon features ever made. Jerry will also open the evening with a carefully selected mini-festival of classic Hollywood cartoon shorts that center around the world of dreams, featuring Bugs Bunny, Pluto, Little Audrey and Little Lulu!
Paprika Dir. Satoshi Kon, 2006, 35mm, 90 min.
Watch the trailer for "Paprika"!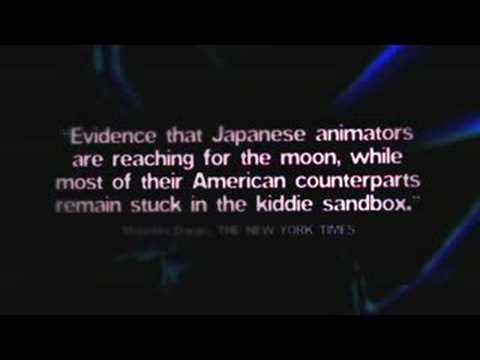 Watch the Little Audrey toon "The Lost Dream"!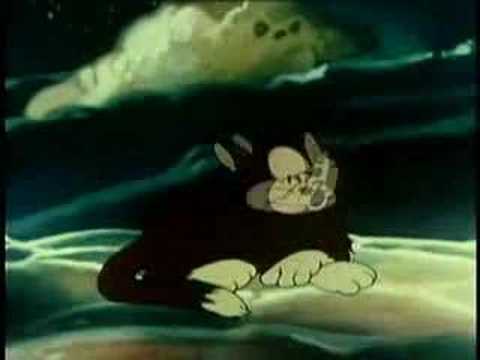 Heavyweights of Cartoon Comedy: Tex Avery vs. Jay Ward!
A face-off between two titans of 20th-century toonage tomfoolery!
Never before in the history of animation have these two titans of cartoon comedy faced off — just for laughs! Making his way into the ring: our resident animation historian Jerry Beck, who has collected a complete program of the rare 35mm and 16mm film prints that pit the two masters of cartoon mayhem against each other, with results that are hilarious. Tex Avery, the champion from Texas who created Droopy Dog and Red Hot Riding Hood, was the "king of cartoons" with his series of MGM theatrical shorts of the '40s and '50s. These animated masterpieces practically invented the language of cartoons, and are rife with exploding bombs, eye-popping doubletakes and girl-hungry Hollywood wolves. Tonight's challenger is Jay Ward, the prize-winning Bay Area producer who revolutionized TV toons in the '60s with witty dialogue, funny artwork and zany characters like Rocky & Bullwinkle, Dudley Do-Right and Super Chicken. Who was funnier: Avery or Ward? Does it matter?! This big-screen contest will screen the best of the best — and the audience will be victor!
Watch Tex Avery's "Red Hot Riding Hood"!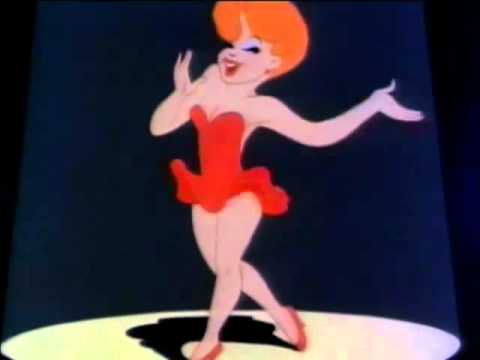 Watch Jay Ward's "Riding Hoods Anonymous"!

Allegro Non Troppo + Bonus Classical Music Toons!
A rare 35mm screening of master Italian animator Bruno Bozzetto's momentous musical 1976 feature!
A rare 35mm screening of the momentous musical 1976 feature from master Italian animator Bruno Bozzetto! This film, a feature length parody of Disney's Fantasia, is a masterpiece unto itself. Bozzetto visualizes Ravel's "Bolero" as an Evolutionary Fantasy, one that supposes life began as germs from a discarded Coke bottle; Vivaldi's "Concerto in C" is the backdrop of an insect revenge senario; and, Sibelius' "Valse Triste" is used for a poignant tale of an abandoned house cat. As well, Bozetto also skewers Dvorak and Debussy using full character animation, and the film is framed with zany live action bridging sequences featuring the Woody Allen of Italy, Maurizio Nichetti. Our resident animation historian, Jerry Beck, will begin the program with several classic American cartoon shorts — by Chuck Jones, Bob Clampett and Friz Freleng — that use classical music as their basis. Don't miss the classiest cartoon show of the year!
Dir. Bruno Bozzetto, 1976, 35mm, 85 min.
Watch our trailer for "Allegro Non Troppo"!

Max Fleischer Toons!
Some of the wildest, funniest and most surreal WTF cartoons ever made came from the studio of one Max Fleischer. The greatest rival during the 1930s to the then-newly minuted throne of Walt Disney, Fleischer's Betty Boop and Popeye became more popular than Mickey and Minnie, and though Uncle Walt gets the credit, Fleischer made sound cartoons, three-dimensional cartoons, and even feature-length cartoons before Disney did! This month, our resident animation historian Jerry Beck presents a spectacular collection of the funniest Fleischer flicks, presented in jaw-dropping 35mm and restored from the original negatives by the UCLA Film & Television Archive! The program includes pre-code Betty Boop classics including Boop-Oop-A-Doop (where Betty is almost raped by a lecherous circus ringmaster), Bimbo's Initiation ("Wanna be a member?") and the coked-up Cab Calloway version of "Snow White". We'll also screen some Koko the Clown, several follow-the-bouncing-ball sing-a-longs, and Color Classic cartoons using Fleischer's patented "Stereo-Optical" 3-D process (without needing glasses!)
Watch the vintage Fleischer toon "Ain't She Sweet"!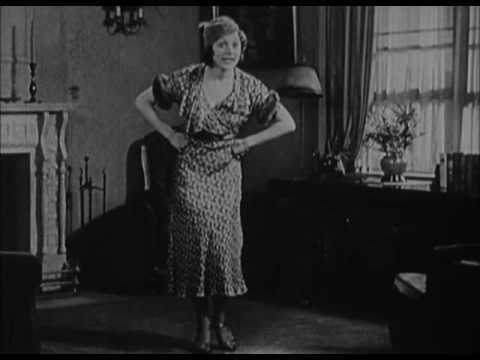 Watch the vintage Fleischer toon "Dancing On The Moon"!

The Phantasmagoric Films of Piotr Kamler (feat. Chronopolis!)
We've crossed paths with many wondrous works throughout our adventures in programming, but when it comes to the films of Piotr Kamler, we never fail to take a pause in order to gather our collective jaws off the floor. Often labeled as science fiction, Kamler's works explore the inner depths of imagination more than the far reaches of outer space, eschewing linear narratives for dynamic, hallucinatory symbolism rendered in everything from clay to ink, paper cut-outs, early CGI and even pinboard animation — all paired with startling musique concrète scores by the likes of Luc Ferrari and Bernard Parmegiani. Tonight we'll eagerly peer into Kamler's mind-expanding output, culminating with a rare 35mm screening of Chronopolis (his only feature film), an Egyptian-flavored cybernetic opus that immediately sucks you into a transcendent alternate universe with its own M.C. Escher-like laws of physics, space, time, and dream-logic. As alien as every sound and every moving part is, it feels vaguely comforting and familiar, as if you remember it from childhood or dreams. Fans of surrealist animators the Brothers Quay will see similarities to their earlier films, which were likely influenced by this monumental achievement.
Chronopolis Dir. Piotr Kamler, 1982, 35mm, 65 min.
Watch a truly trippy excerpt from "Chronopolis"!