Hitchcock B-Sides & Rarities
BUY TICKETS ($12/free for members. Showtimes subject to change):
—————————————————————————-
Greg Proops Film Club: LIFEBOAT: Tuesday, June 11th – 7:30pm
UNSEEN HITCHCOCK: HOME MOVIES & RARITIES (feat. "Bon Voyage"): Saturday, June 15th – 5:00pm
TV Tuesdays: ALFRED HITCHCOCK PRESENTS (Norman Lloyd in person!): Tuesday, June 18th – 7:30pm
THE WRONG MAN: Friday, June 21st – 7:30pm
FOREIGN CORRESPONDENT: Saturday, June 22nd – 5:00pm
THE TROUBLE WITH HARRY: Sunday, June 23rd – 7:00pm
MARNIE: Tuesday, June 25th – 7:30pm
YOUNG AND INNOCENT w/ FRENZY: Wednesday, June 26th – 8:00pm
Watch Cinefamily's original trailer for "Hitchcock B-Sides and Rarities"!
Young & Innocent + Frenzy
Screwball comedy and Seventies giallo swing!
YOUNG AND INNOCENT — 8:00pm
"In many ways this is the quintessential Hitchcock British film." — DVD Verdict
With its mix of screwball romantic comedy, highly colorful language and a breezy portrait of small-town English countryside life crammed full of sharp caricatures worthy of the classic Ealing Studios canon, Young And Innocent is possibly the frothiest ol' Hitch ever got — yet not without a hefty dollop of macabre humor and the signature brand of stylistic pyrotechnics that served him well throughout later decades. In this, one of the last movies Hitch laid down in the UK before heading off to Hollywood at the dawn of WWII, the maestro's talents are in full effect as he weaves an ultra-brisk yarn involving a murdered actress, the blame put on one of her young lovers, and the constable's daughter determined to prove his innocence. The grand ambition of this one slides out of its every pore, as the film bursts at the seams with effortless single-take camera crane moves, crazy SFX sequences blending rear projections and model work, intricate human choreography and delicious, delicate, dangling suspense.
Dir. Alfred Hitchcock, 1937, 35mm, 83 min.
FRENZY — approx 9:45pm
"'Frenzy' is a kind of nightmare — made up of coincidences so rigorously ordered that they crisscross horizontally and vertically. 'Frenzy' is like the design of crossword puzzle squares imposed on the theme of murder." — Francois Truffaut
Hitchcock's 54th film in almost as many years marked a gripping return to form for the old master, eager to ditch lavishly overblown Hollywood productions for a brutalist trip through the gutters of contemporary London. More "wrong guy" than "whodunnit" in its nightmarish depiction of a necktie-strangler on the loose, Frenzy shows Hitch elegantly edging towards giallo aesthetics and new levels of chilling sexual perversion with bone-shattering clarity: one of the most graphic kills in the whole Hitch canon baits audiences to avert their eyes, while the next is deftly executed entirely off-screen with still more horrifying results. Returning to his homeland for the first time in two decades and casting relatively unknown TV actors in a spare, seedy and gruesome thriller that keeps twisting through its final seconds, Hitchcock here marries '40s style with a '70s enthusiasm for gore, producing unexpected humor along with muffled screams, and escaping with his reputation for terror secured.
Dir. Alfred Hitchcock, 1972, 35mm, 116 min.
Watch the masterfully shot "restaurant sequence" from "Young and Innocent"!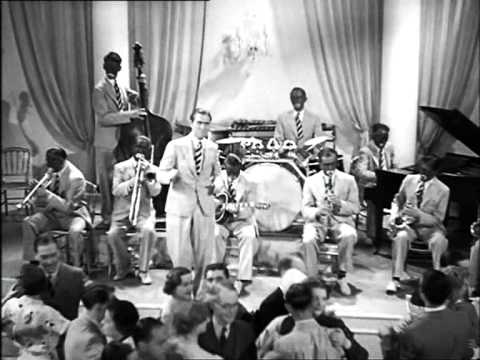 Watch the original trailer for "Frenzy"!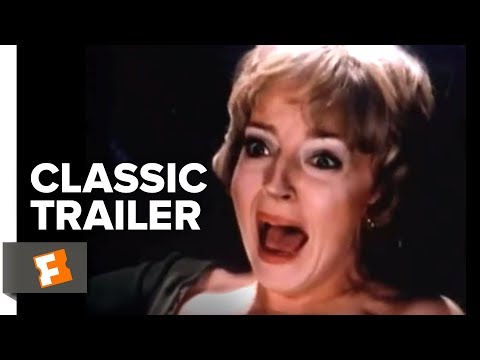 Marnie
Tippi Hedren, Sean Connery and Hitchcock!
Marnie brings Tippi Hedren back into harm's way via Hitchcock, but rather than being at the mercy of lethal feathered friends, this time she's prey to the most unconventional marriage of the century. A shifty grifter, Marnie makes her money by role-playing, stealing it from unsuspecting corporate offices — that is, until a rich, young Sean Connery, fascinated with her, offers her a most unusual arrangement: if she agrees to let him study her ways like a lab animal, he won't turn her in. While Hedren had already undergone an excessive amount of physical and psychological anguish during the shooting of The Birds, Hitch's legendary attempts to mind-game his actresses reached a zenith here, as Hedren constantly seems to be in the grip of a psychosexual fever dream. As well, Marnie's aversion to the color red recalls Gregory Peck's similar affliction in Spellbound, but here the Freudian analysis has been dropped in favor of a probing look at two deeply twisted individuals whose only hope is to heal each other. A fascinating entry in Hitchcock's late-period body of work.
Dir. Alfred Hitchcock, 1964, 35mm, 130 min.
Watch the trailer for "Marnie"!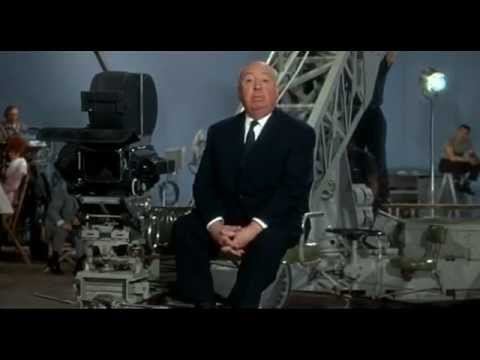 The Trouble With Harry
Death is a terribly funny inconvenience!
Death is a terribly funny inconvenience. One of Hitchcock's most carefree, droll pieces — along with being one of his personal favorites out of his entire filmography, The Trouble With Harry is as colorfully cast and sharply dry-witted as any Wes Anderson or Wodehouse tale. Who is this dead Harry fellow — and will the peculiar inhabitants of an entire countryside town unwittingly implicate themselves in this man's bothersome demise? Can an absurdly cocky abstract painter and a precocious widow (Shirley MacLaine in her debut film role!) ever find true love — or only true murder?! And what's behind that squeaky closet door, anyway??? Meeting with poor box office upon its initial release during Hitchcock's peak, and subsequently vaulted for over 30 years, The Trouble With Harry re-emerges as Hitchcock's cheekiest comedy. Care for a spot of rigor mortis with your afternoon tea? Then this one's for you, old chaps!
Dir. Alfred Hitchcock, 1955, 35mm, 90min.
Watch Cinefamily's original trailer for "The Trouble with Harry"!

Foreign Correspondent
A sobering, yet high-spirited spy romp!
Almost immediately upon touching down on American soil at the dawn of the Forties, Hitchcock firmly established himself as an integral part of the native filmmaking landscape, with 1940 seeing the rapid release of both Rebecca and this sobering, yet high-spirited spy romp. The brawny, bullish Joel McCrea stars as a newspaper man, who, at the outbreak of a fictitious (and prescient) version of WWII, is given what he at first imagines is a cush, low-key overseas bureau assignment — rapidly, he finds out that, after witnessing a brutal public assassination and dealing with a James Bond level of intrigue, it's a bit more screwy than he anticipated. This is fast-paced fun from top to bottom; building upon the "suave solutions to deadly serious problems" model of Young & Innocent, Hitch puts McCrea's adventure-craving big boy through some complex, stylish paces, including the clenched-throat, foostep delicacy of the legendary "windmill" sequence, and the plane crash finale, featuring outstanding cutting-edge special effects decades ahead of their time. Nominated for a half-dozen Oscars alongside Rebecca's simultaneous eleven nods, this is Hollywood dream factory fodder at its finest.
Dir. Alfred Hitchcock, 1940, 35mm, 120min.
Watch Hitchcock on the Dick Cavett Show, speaking about "Foreign Correspondent"!


The Wrong Man
Hitch and Henry Fonda do crime procedural!
"The closest Alfred Hitchcock ever came to making an art film. This is a highly personal and even religious expression of Hitchcock concerning the vicissitudes of fate." — Jonathan Rosenbaum
The Wrong Man shows off a lean, mean Hitchcock on the cold, hard streets of New York — it's the 'hood verisimilitude of Sidney Lumet and the gritty, near-documentary B&W approach of the Italian neo-realists, both coupled with surprising amounts of restraint and emotion, all rolled into one densely packed crime drama burrito. Hewing closely to the somber real-life story of Manny Balestrero — an innocent nightclub musician mistakenly identified as the creep responsible for an insurance office robbery — Hitch gives us his noir version of a CSI-style procedural. Henry Fonda is fantastic in the lead, thoroughly losing himself in the role of a quiet, humbled, scared-witless Italian-American everyman. And, as the grim tension ratchets up with every passing scene, we know our hero is completely screwed, yet we're in awe of Hitch's myriad maestro touches: every clanking footstep on linoleum, every damp concrete sidewalk, the white-noise roar of every passing subway train, and each terrifying, grimy baby step down the corridors of the archaic NYC justice system.
Dir. Alfred Hitchcock, 1956, 35mm, 105 min.
Watch the trailer for "The Wrong Man"!

TV TUESDAYS: The Best of "Alfred Hitchcock Presents" (Norman Lloyd in person!)
Hitch confidante Norman Lloyd in person!
The playfully sinister theme swells, the instantly familiar caricature appears, and our rotund host shuffles into frame, shrouded in silhouette — signalling a crackerjack, nod-and-a-wink night out with the murderous maestro. An immediate hit due to its extremely high level of craftsmanship both in front of and behind the camera (including scripts by giants Ray Bradbury and Robert Bloch), the suspense anthology show Alfred Hitchcock Presents ran for ten fantastic seasons, with every episode bookended by Hitchcock's impeccably timed, droll commentary on the fate of the poor fictional souls caroming around its confines. In conjunction with this month's "Hitchcock B-Sides & Rarities" series, we not only present some of our favorite episodes, but we also are tickled pink to have Norman Lloyd: not only Hitch's longtime collaborator on the show, but also a world-class raconteur with a voluminous knowledge of pretty much everyone and everything in Hollywood. Norman's been a showbiz vet for the past eight decades, so you should make a point of hanging out with him and with us for this banner evening, as he regales us with bon mots on the Hitch tip!
Watch Cinefamily's trailer for "TV Tuesdays: Alfred Hitchcock Presents"!

Unseen Hitchcock: Home Movies & Other Rarities (feat. "Bon Voyage")
Presented by the Academy Film Archive!
CO-PRESENTED BY THE ACADEMY FILM ARCHIVE
Like classic rock collectors who track down every single 45, every live bootleg and every last recorded morsel of their favorite band, The Cinefamily salivates over underseen Alfred Hitchcock like Dylan fans do over The Basement Tapes. We all know the hits, the "A-Sides": films like Psycho, Rear Window and Vertigo are perennial classics that embody "pure cinema" to most film lovers. But the Master of Suspense's cumulative body of work is so dense, immense, and endlessly rewarding, that for every known masterpiece there's a hidden gem — ladies and gentlemen, Hitchcock's B-Sides. In collaboration with the Academy Film Archive, who've been steadfastly conserving and preserving this cornucopia of rare Hitch ephemera for years, we kick off this series with a very special program, including test footage for Hitch's unmade '60s Mod thriller "Kaleidoscope" (inspired by Antonioni's Blow-Up), a 35mm screening of his WWII-era French-language propaganda piece Bon Voyage, screen tests with Tippi Hedren (that also include a randy Martin Balsam), the extended original Psycho trailer coupled with attendant promo interviews — and, coolest of all, Hitch's home movies, providing a humanizing portrait of perhaps the most famous film artist the world has ever known.
Bon Voyage Dir. Alfred Hitchcock, 1944, 35mm, 26 min.
GREG PROOPS FILM CLUB: Lifeboat (archival 35mm print!)
Archival 35mm print!
In addition to being one of the mind-warpingly quick-draw improv comics on earth, Greg Proops is the host of The Greg Proops Film Club: a lugubrious, salacious, verbacious monthly podcast! First up, Greg records his latest episode live on the Cinefamily stage, and then it's time for one of Hitchcock's most claustrophobic works, shown from an archival 35mm print! Greg sez: "Hitchcock on the ocean. A U-boat sinks a civilian ship during the war, and the survivors are pit against each other to survive. Made during the war from a story by John Steinbeck, this is a little cracker of a picture. We have the proper English people, the Brooklyn guy, the suspicious German, the blue-collar studbucket and the fabulous Tallulah Bankhead. Shot in the Fox lot's water tank, Tallulah had to climb a ladder every morning to get in. She never wore underwear, and the crew cheered her each day. The fun starts there. Hitchcock makes a cameo, but how do you do it when it is only a bunch of people in a Lifeboat? You will dig this one. Summer is funner with hot WW2 action." Proops will deconstruct, reanimate and regale this fine classic, plus tackle 467 ancilliary tangents in an expert flick of the verbal wrist. Be there!
Dir. Alfred Hitchcock, 1944, 35mm, 96 min. (Print courtesy of Fox Archive)
Q: Does Greg talk over the movies, like the Doug Benson Movie Interruption?
A: No. It is a recording of his podcast, followed by a screening of the film.
Watch Cinefamily's original trailer for "Lifeboat"!