Heavy Midnites
View Upcoming Events
A carefully curated collection of pizza party classics, fist explosions, international adrenaline-pumpers, '80s funbombs, white-hot laugh factories, total freakazoids and more. But this is no MST3K chucklethon; this is a dedicated study of all that is, and can be, AWESOME. Nothing makes us happier than: 1) B-list pics delivering A-list thrills; and 2) the glorious time when the weathered faces of Warren Oates and Charles Bronson were marquee idols. Kick off your weekend in style with your newest cinematic obsession! Follow Heavy Midnites on FB and Twitter!
Tango & Cash (archival 35mm print!)
Sylvester Stallone and Kurt Russell together!
Action cinema is awash with its fair share of memorable duos: Bonnie & Clyde, Butch & Sundance, Turner & Hooch — but few can match the bone-crunching highs and hilarious lows of just a single day in the life of Tango & Cash. When two of L.A.'s top cops (Sylvester Stallone & Kurt Russell together, holy shit) are framed for a crime they didn't commit, they're going to have to work together — even if it kills them. But it's not just the cops that are teaming up; mega-villains Jack Palance, James Hong (Big Trouble In Little China's Lo Pan) and a pony-tailed, cockney-accented Brion James (Blade Runner) are on the loose and out of control. Throw in stripper-with-a-heart-of-gold Teri Hatcher and prison-bound Robert Z'Dar (that face!) and Tango & Cash (co-directed by Albert Magnoli, director behind Purple Rain) becomes the culmination of Eighties action: buff dudes, big guns, monster trucks, maniacal villainy, non-stop one-liners, enough cocaine to incapacitate an entire battalion, and the best freeze-frame ending of its decade — all set to a bouncy score by Harold "Axel F" Faltermeyer. Have we mentioned that this movie's fun?
Dir. Andrei Konchalovsky & Albert Magnoli, 1989, 35mm, 104 min. (Print courtesy of the Academy Film Archive)
Watch the trailer for "Tango & Cash"!

Riki-Oh: The Story of Ricky
The greatest HK goregasm ever!
The greatest gore-soaked Hong Kong prison breakout love story of 1991 — and STILL the Category III (HK's equivalent to "NC-17") mug melter that tops all international brain smashers in its ability to make an audience pump their fists in an orgiastic ecstasy of blood and violence! In the dystopian future of 2001, the prison system has been privatized, and is run by monsters far worse than the criminals they rule. Enter martial artist/former music student/invincible headcrusher Ricky, sent to prison for avenging the death of his girlfriend. As Ricky's innate sense of justice repeatedly sends him into battle, piles of prosthetics and well-stocked blood hoses are put to good use, for he murders with his bare hands every single baddie in the whole clink, in ascending levels of gory absurdity. What we're getting at is: never has the term "must be seen to be believed" been more appropriate than when communicating the radness of Riki-Oh. With every frame filled to previously-unimagined levels of ultra violent insanity, it remains the most eye-popping, over-the-top martial arts gut-buster ever conceived!
Dir. Lam Nai-choi, 1991, 35mm, 91 min.
Watch Cinefamily's original trailer for "Riki-Oh: The Story of Ricky"!

The Sandlot (20th Anniversary screening!)
Co-star Chauncey Leopardi in person!
Co-star Chauncey Leopardi in person! Heroes get remembered, but legends never die! It's boys, baseball and a really big dog, as the Stand By Me of our National Pastime slides into the Cinefamily, in celebration of its 20th anniversary. Flashback to the Sixties, and fifth-grader Scotty (narrating in true Wonder Years style) is in a pickle — he's just moved into town, everyone thinks he's a dork, and he can't even throw a baseball right. That is, until he joins a local gang of misfits who welcome him into their scruffy fold, and their neighborhood pickup game. This is a rare sports film that couldn't care less about who wins or who loses; it's about growing up and facing your fears, and as the kids try one goofy plan after another to get the ball back, the story gently leaves the realm of the possible, venturing into the exaggerations common to all childhood legends. Join Ham, Squints, Yeah-Yeah and other friends for a magical summer of games, wild adventures, first kisses and fearsome confrontations — as the warm nostalgia of this freewheeling family classic captures the fun, friendship and possibilities of youth.
Dir. David M. Evans, 1993, 35mm, 101 min.
Watch Cinefamily's original trailer for "The Sandlot"!

Hard Target (20th Anniversary screening!)
JCVD kicking ass in New Orleans!
Superstar Hong Kong action director John Woo (Hard Boiled, The Killer, A Better Tomorrow) made his American debut with this Cajun-flavored update of The Most Dangerous Game, exploding Hollywood and expanding the possibilities for outrageous action (and accents), while simultaneously ushering in Universal Studios' mid-'90s golden age of Jean-Claude Van Damme! When a woman hires a mysterious drifter (JCVD) to guide her through New Orleans in search of her missing father, they discover a deadly game of cat and mouse, nearly destroy the entire French Quarter, battle Lance Henriksen, AND run into Wilford Brimley as JCVD's uncle. And, yes, this is the one where Van Damme punches a snake! Jam-packed with impressive stunt work and pyrotechnics, flying kicks, slo-mo gun battles and Woo's trademark style, Hard Target is everything you could ask for in a night out at the movies!
Dir. John Woo, 1993, 35mm, 97 min.
Watch the trailer for "Hard Target"!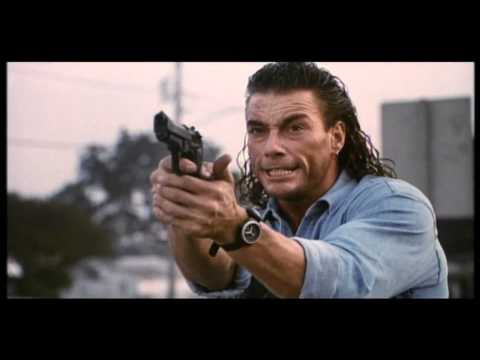 Krull (30th Anniversary screening, star Ken Marshall in person!)
Archival 35mm print!
Journey into a mystical time and place — one which belongs to neither the past nor the present, where extraordinary creatures of myth work their incredible magic, and where a horrific, omnipotent Beast is the ruler. This is the planet of Krull — and it all comes to life in this visually spectacular fantasy tailor-made for teens fluent in prog-rock album covers, RPGs 'n D&Ds. When Princess Lyssa is kidnapped by dark forces, Prince Colwyn must lead an unlikely band of thieves and misfits (including a Cyclops and a young Liam Neeson) to the rescue. As an adventure can only be as exciting as the villains encountered, Krull is bolstered by a panoply of rad, freaky monsters, from the silent stormtroopers with slithery alien worms inside their noggins to the epic stop-motion Crystal Spider, and the skyscraper-sized Beast to beat them all! Plus, did we mention the non-stop laser battles — and the ancient deadly boomerang that is the Glaive? Archival 35mm print! Plus, star Ken Marshall will be here in person for a Q&A after the film!
Dir. Peter Yates, 1983, 35mm, 121 min.
Watch Cinefamily's original trailer for "Krull"!

D.C. Cab
Mr. T, Gary Busey, the Barbarian Brothers, oh my!
Call dispatch and get ready for the wildest ride in D.C. — that's District of Comedy, fool! The zaniest bunch of ragtag misfits ever assembled must battle topless dancers, brutal kidnappers, the taxicab commission and more boneheaded hilarity to collect their fare and save their hides. Fifteen years before Batman & Robin, director Joel Schumacher had already perfected his ability to put together a top-notch, no-holds-barred WTF cast: the no-relation-to-the-Baldwin-brothers Adam Baldwin, the terrifyingly spastic Gary Busey, a synthesizer-wielding Bill Maher, the hulkazoid Barbarian Brothers and motherfuckin' MR. T! And that's not even mentioning Barney Miller's Max Gail, legendary NYC comedian Charlie Barnett, Paul "A Million to Juan" Rodriguez, Sanford & Son's Whitman Mayo, Andy Kaufman's partner-in-crime Bob Zmuda, or Irene Care as HERSELF. If you don't want to see a cast like that star in an R-rated early-'80s comedy, check your pulse — you're probably dead! NOTE: the start time of this screening will actually be 12:15AM.
Dir. Joel Schumacher, 1983, 35mm, 100 min.
Watch Cinefamily's original trailer for "D.C. Cab"!

Big Trouble In Little China
Archival 35mm print!
At the perfect intersection of ancient Chinese mysticism, rampaging maniacs and big rig trucking lays the best actor/director combo of the '80s having the most foot-flyin', laser-blastin' fun of their careers. Director John Carpenter distills decades of Hong Kong cinema, wizard battles and chop-socky theatrics, all while re-teaming with his BFF, the hilarious hunk/former Disney star Kurt Russell. Together, they unleash ultimate ass-kicking in the search for a girl with green eyes through the mysterious underworld of Chinatown. Featuring rapid-fire, eminently quotable dialogue, a pre-Sex In The City Kim Cattrall, full-blown Russell-mania at its glorious height, and the legendary James Hong in the role of a lifetime as the villainous Lo Pan, Big Trouble In Little China is maximum-concentration cinematic TNT! This big screen brawler comes to the Cinefamily screen from a rare 35mm print courtesy of the Academy Film Archive. And remember, it's all in the reflexes —
Dir. John Carpenter, 1986, 35mm, 99 min. (Archival 35mm print courtesy of the Academy Film Archive)
Watch the trailer for "Big Trouble In Little China"!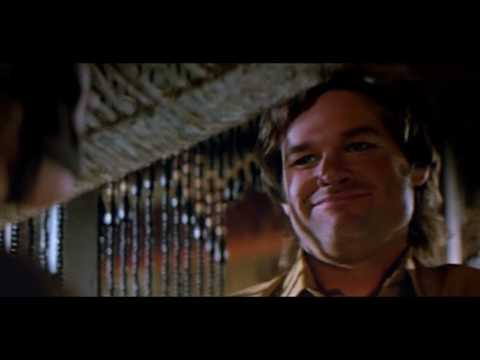 The Neverending Story
Who doesn't want to ride a luckdragon?
For everyone that has ever made a wish, believed in a fantasy, or had a dream — hold on tight as an atom bomb of imagination, innocence & amazement bursts onto the Cinefamily screen in 35mm! As an existential Nothingness threatens the land of Fantasia, a young hero is assigned to complete a hazardous quest. As much a magical fairytale as it is about the magic of how an epic tale unfolds, The NeverEnding Story remains one of the most exciting and idea-filled adventures of the 1980s. Experience a pre-CGI fantasy trip of dazzling wonder (brought to you by the director of Das Boot) and revisit your old friends Bastian, Atreyu, Artax, and Falkor (the cuddliest flying dog monster this side of your deepest slumber), as they brave the most unforgettable journey of them all. C'mon, who doesn't want to ride a luckdragon?
Dir. Wolfgang Petersen, 1984, 35mm, 102 min.
Watch the trailer for "The Neverending Story"!

Repo Man (co-star Olivia Barash in person!)
Still as epic as it ever was!
The life of a repo man is always intense — INTENSELY AWESOME! When deciding which film to kick off a new year of cult midnights, the answer was obvious: Alex Cox's punk rock odyssey perfectly encapsulates our city and our attitude better than nearly any other film of the last 2,000 years. Emilio Estevez revolts from his no-future Reagan-era life, wanders the streets of L.A. and joins forces with Harry Dean Stanton to repossess cars, do speed, get into tense situations and generally live by the Repo Code. When a mysterious cop-zapping Chevy Malibu enters the picture, things truly get weird. Cox's debut feature remains his ultimate genre smash-up of post-punk spunk, offbeat philosophy, teenage humor, wild sci-fi and biting satire. Featuring career-great performances from character actor legends Tracey Walter and Sy Richardson, and a raging soundtrack from Black Flag, Circle Jerks, Iggy Pop and Fear, this iconic thrill ride is still as epic as it ever was — and we are flipping pumped to present it in 35mm! Co-star Olivia Barash will be here in person to give opening remarks before the film!
Dir. Alex Cox, 1984, 35mm, 92 min.
Watch the trailer for "Repo Man"!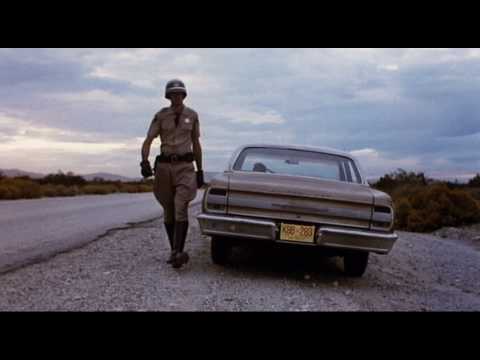 Rocky IV
Merry Christmas, kid!
Merry Christmas, kid! Rocky IV goes (beyond) the distance with more patriotism than a lifetime of Fourth of Julys, a lovably wacky robot, and the most heart-pounding montages/mind-spasming freeze frames of the '80s. This Part IV out-Part IVs all other franchises' Part IVs, distilling the series' iconography to song-length blasts of unbridled ENTERTAINMENT. Following the devastating loss of best bud Apollo Creed, Rocky (Sylvester Stallone, who also wrote & directed) must fight Cold War super villain Ivan Drago (Fulbright scholar Dolph Lundgren, making a bone-shattering impact in his first starring role) on Christmas Day, to determine the fate of the free world. Will Rocky pummel this Russian Frankenstein, who looks like he uses Italians as dental floss? Join Rocky's pals Carl Weathers, Burt Young and James Brown(!) at ringside, to see their main man get the holy bejeezus beaten outta him by the biggest damn commie you'll ever lay your eyes on — and join Cinefamily as we screen a 35mm print of one of our favorite holiday treats!
Dir. Sylvester Stallone, 1985, 35mm, 90 min.
Watch the trailer for "Rocky IV"!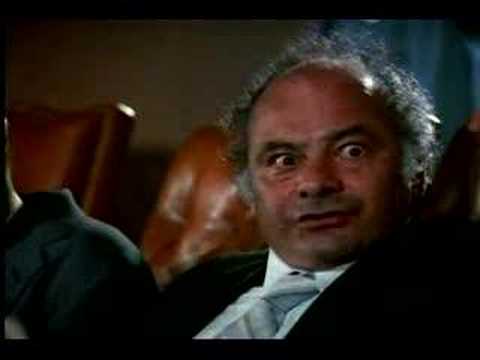 Alien: Resurrection (15th Anniversary screening!)
A bold statement: Alien: Resurrection is worthy of rediscovery — not just for the talent behind the screen (helmed by City of Lost Children/Delicatessen visionary Jean-Pierre Jeunet, scripted by Avengers writer/director Joss Whedon, lensed by Se7en director of photography Darius Khondji), but also for its dark surrealistic humor, comic book tone and wild closure to the Ripley saga. Set 200 years after Alien 3, Sigourney Weaver is a cloned Ellen Ripley, created by the U.S. military (and genre icon Brad Dourif!) to make a new generation of super-Aliens. City of Lost Children co-stars Ron Perlman and Dominique Pinon reunite as space mercenaries, caught between making a quick buck and the vicious teeth of the deadly new breed — and, of course, Winona Ryder's on board as well. Featuring a fantastic John Frizzell score and a tense, terrifying and dangerous franchise-highlight underwater escape, Alien: Resurrection is best experienced loud and on the big screen. Like Prometheus, Resurrection was attacked by conservatives as a "pro-abortion" tract upon its original release; the themes are more relevant than ever during this hot-button election year. Join us as we celebrate the film's 15th anniversary with a 35mm screening!
Dir. Jean-Pierre Jeunet, 1997, 35mm, 109 min.
Watch the trailer for "Alien: Resurrection"!

Aliens
Before tackling giant ocean liners or the future of 3D, James Cameron blasted out this masterpiece of technical marvel, high tension and peace through superior firepower. Sidestepping the horror focus of Ridley Scott's first film, Aliens ratchets up the action, full-blooded machismo and mechanical fascination, all while cementing Sigourney Weaver as the female action hero of the '80s (garnering her an Oscar nomination and a Time magazine cover) and serving as a critique of America's involvement in Vietnam. Jam-packed with a sci-fi dream team cast (Michael Biehn, Bill Paxton & Jenette Goldstein as badass space marines; Lance Henriksen as android Bishop; Paul Reiser as an oily corporate representative), thoroughly entertaining, eminently quotable and featuring an impressive array of physical visual effects (pre-CGI overload!), Aliens remains one of the most exciting adventures ever sent into space.
Dir. James Cameron, 1986, 35mm, 137 min.
Watch the trailer for "Aliens"!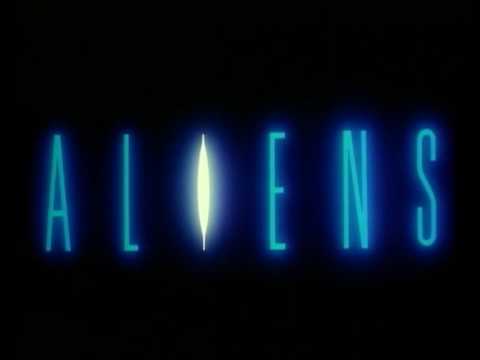 Purple Rain
The Purple One in 35mm!
Before scientists confirmed the formal discovery of the Higgs boson, Prince had already located the key to limitless sexual frenzy in this Oscar-winning crowning achievement of '80s culture. In his semi-autobiographical film debut, Prince plays The Kid, a Minneapolis club musician as alienated by his tumultuous home life as he is talented on stage. Sharp-dressed & quick-tongued scene-stealer Morris Day (from the band The Time) is his rival, both in music and in affection for sultry singer Apollonia. As the competition heats up, shirts are removed, hips gyrate, guitars ejaculate and Prince and the Revolution scorch the soundtrack with hits "When Doves Cry," "Let's Go Crazy," and of course, "Purple Rain." But will the power of music be able to transcend & transform The Kid's life as well as our own? Find out for yourself when a rare 35mm print of this energizing musical phenomenon lights up the Cinefamily screen!
Dir. Albert Magnoli, 1984, 35mm, 111 min.
Watch the trailer for "Purple Rain"!

1990: The Bronx Warriors
A post-nuke adventure like no other!
Welcome to the future: in a catastrophic uprising, where the Bronx is declared a high-risk district and the cops have officially washed their hands of the whole enchilada, the dregs of society inhabiting a colorful post-Escape From New York/post-The Warriors urban wasteland have violently rebelled. Armed with spikes, blades and skull-adorned choppers, "Trash" and his Riders engage in a nonstop war against cannibals and other sentient crud — and the results are killer! Marauding manimals, sci-fi thug weaponry, cutthroat gangs (bikers! hockey players! pimps! tap dancers!), flamethrower-wielding police on horseback, and all-time performances by Fred "The Hammer" Williamson and teenaged Marco di Gregorio (Thunder Warrior aka Italian Rambo) make this vicious "re-imagining" of the John Carpenter and Walter Hill classics a high point in the Enzo G. Castellari (The Inglorious Bastards, Keoma) canon. Delivering everything you want from an early '80s post-nuke adventure, this unforgettable descent into the futuristic inferno screens from an insanely rare original 35mm print!
Dir. Enzo Castellari, 1982, 35mm, 86 min.
Watch Cinefamily's original trailer for "1990: The Bronx Warriors"!

Road House
Swayze's throat-ripping farewell to the '80s!
Patrick Swayze's throat-ripping, ass-kicking farewell to the '80s Golden Age remains the best friend a good time ever had AND the manliest movie ever directed by a man named Rowdy. Swayze's "Dalton" is the world's greatest bouncer, tai chi master, sensitive tough guy, all-around mulleted dreamboat and quite possibly the greatest hero of American Cinema (with a capital C). Paired with deep-voiced mentor Wade Garrett (Sam Elliott) to clean up the Double Deuce honky-tonk, Dalton quickly runs afoul of lawlessness, wanton violence, local hillbillies and deep-pocketed villain Brad Wesley (Cassavetes regular Ben Gazzara). Inconceivably nominated for five Razzies, Road House is impossible to ignore — a cinematic punch to the nuts that's equal parts bustin' heads and breakin' hearts. Screening in 35mm Rowdy-Vision!
Dir. Rowdy Herrington, 1989, 35mm, 114 min.
Watch the trailer for "Road House"!

Joysticks
A video game-fueled, late-night partyblast!
"This is lowbrow entertainment in its highest form: an ideally balanced comedic laserchainsaw of bodily function gags and highly advanced insanity — every frame is drive-in outrageousness incarnate, and Jon Gries' performance as King Vidiot is nothing short of spastic genius." — Zack Carlson, Destroy All Movies
Legendary exploitation filmmaker Greydon Clark (Without Warning, Black Shampoo, Satan's Cheerleaders) distills everything great about the 1980s (punks, nerds, valley girls, wild fashion, and Pac-Man) into one video game-fueled, late-night partyblast! Will a local businessman (Joe Don Baker) succeed in shutting down this "den of juvenile delinquency" or will saner heads, faster fingers and shiny quarters prevail? Will leather-clad King Vidiot (Jon Gries) and his troupe of high-tech video addicts ever be satiated? Featuring extensive use of classic machines like Galaxian, Pole Position, Super Pac-Man and Satan's Hollow — in addition to an all-time-great theme song and an epic battle against parental disapproval — this is a film for people totally into the neverending pursuit of brain-shattering FUUUUUNNNNNNNNN!!!!
Dir. Greydon Clark, 1983, 35mm, 88 min.
Watch the trailer for "Joysticks"!

Rolling Thunder
Burn down the screen in 35mm!
"The most violent sneak reaction of recent years…the audience actually got up and tried to physically abuse the studio personnel present among them." — William Goldman's "Adventures In The Screen Trade", on the subject of a 1977 Rolling Thunder sneak preview
A blistering, slow-burn hook-handed revenge thriller/damaged psyche explosion from screenwriter Paul Schrader (Taxi Driver, Hardcore) and director John Flynn (The Outfit, Steven Seagal's Out for Justice!) What happens when you return from war, and evil bastards take your wife, child AND YOUR HAND? Hollywood has a long and frequent history of serving up how horrifying the Vietnam War and its aftermath were — but Rolling Thunder probes way, waaaay deeper into the plagued mind of the troubled Vietnam vet than any other film on earth. Influencing a generation of filmmakers (Quentin Tarantino famously named his releasing company after this one) and single-handedly levelling a decade of drive-in-goers, Rolling Thunder remains one of the most powerful films of the '70s. See William Devane and Tommy Lee Jones burn down the screen in 35mm!
Dir. John Flynn, 1977, 35mm, 95 min.
Watch the trailer for "Rolling Thunder"!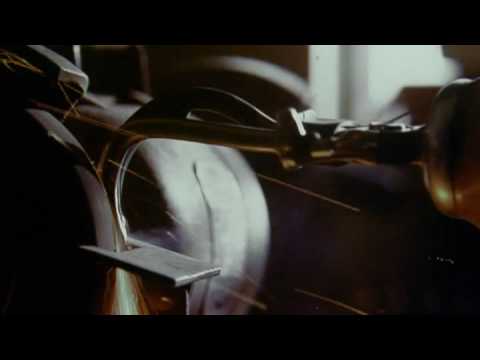 Never Too Young Too Die
Gene Simmons vs. John Stamos!
Pack your bags and prepare for the RIDE OF YOUR LIFE, as gymnast heartthrob Lance Stargrove (a pre-"Full House" John Stamos!) avenges the death of his superspy father (former James Bond-er George Lazenby), meets-cute with the sexy Danja Deering (Prince protégé Vanity), and fights to save the world from hermaphrodite megavillain/sultry chanteuse Velvet Von Ragner (Gene Simmons of Kiss, in the role he was born to play.) The '80s pizza party masterpiece that you've waited a lifetime to discover, Never Too Young To Die delivers on its promise of outrageous action, radical style, loud tunes and big hair, while simultaneously re-examining gender roles in modern cinema. Not to be missed and not on DVD, this Reagan-era time-bomb is screening from what may be the only remaining 35mm print in the known universe!
Dir. Gil Bettman, 1986, 35mm, 97 min.
Watch the trailer for "Never Too Young To Die"!
Detention (director Joseph Kahn in person!)
Director Joseph Kahn in person!
"Detention is Insane, Hyperkinetic, Next Level Filmmaking — a bonkers exploration of decades of teen culture, slammed into one thrilling, beautifully shot movie." – Devin Faraci, Badass Digest
From the director of the balls-to-the-wall Torque comes Detention, a genre-bent hyperkinetic smashterpiece that destroys every teen movie concept in an ambitious blink-and-you'll-miss-it/WHAT THE FUCK AM I WATCHING?! brainscraper. Teen hunkapalooza Josh Hutcherson (The Hunger Games' Peeta) headlines the students of Grizzly Lake High as they race to outlast a vicious killer ripped from their local multiplex, while making various stops for time-travel, BitTorrenting, body-swapping, costume parties and your not-so-typical teen romance. Visionary music video director Joseph Kahn (Brandy & Monica's "The Boy is Mine", Britney Spears' "Toxic") largely self-financed this '90s-obsessed, fast-paced alternate universe combination of pop culture mania and bizarre suburban landscape, only to have it abandoned by its distributor on a mere ten screens across the country (the lone L.A. area run was in fucking Burbank). We're rescuing the film for one night only and in 35mm –- be the friend who saw it FIRST and ON THE BIG SCREEN. Writer/director Joseph Kahn joins Hollywood Reporter contributing editor Todd Gilchrist for a Q&A after the film!
Dir. Joseph Kahn, 2011, 35mm, 93 min.
Watch the trailer for "Detention"!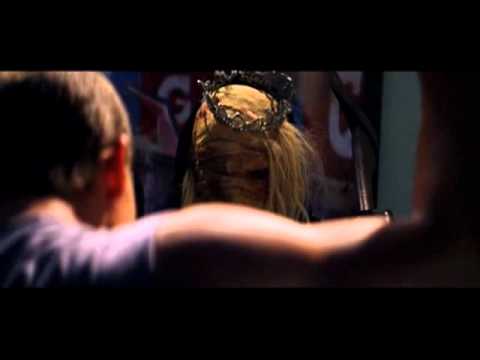 Predator (25th Anniversary screening!)
A rager of intergalactic proportions!
"Easily the tuffest/buffest/gruffest of '80s sci-fi action, and a legendary call-to-arms against interplanetary meat harvesting." – Zack Carlson, Alamo Drafthouse
A full-on macho heavyweight rager of intergalactic proportions! In a recent poll to determine the most (probably) scientifically accurate action blast, Scientific American unanimously announced the solid answer: John McTiernan's amazing Predator. An all-star team of Arnold Schwarzenegger, Carl Weathers (Rocky, Action Jackson) & Jesse "The Body" Ventura (plus Commando veteran Bill Duke and Lethal Weapon scribe Shane Black) venture to the jungles of South America to prove once and for all that "if it bleeds, we can kill it." Big men, big guns, camouflage facepaint, torn limbs and Oscar-nominated(!) effects work by Stan Winston highlight this mandatory big-screen brawler, which still kicks your puny ass twenty-five years on.
Dir. John McTiernan, 1987, 35mm, 107 min.
Watch the trailer for "Predator"!

Beyond The Black Rainbow
A searing slice of heavy synth psychedelia!
Tonight's May 18th show is sold out, but a ONE-WEEK RUN HAS JUST BEEN ADDED FOR JUNE 21-27! (Click the showtimes below to buy tickets for each specific show):
Thursday, June 21st: 10:30pm
Friday, June 22nd: 9:45pm
Saturday, June 23rd: 10:30pm
Monday, June 25th: 11:00pm
Tuesday, June 26th: 10:30pm
Wednesday, June 27th: 10:30pm
A searing slow-motion slice of heavy synth psychedelia, Beyond The Black Rainbow demands communal viewing, operates on its own wavelength, and creates an entirely immersive vision for your next trip in through the universe's out door. Set in the strange and oppressive emotional landscape of the year "1983", this Reagan-era fever dream details the Cronenberg-ian, mysterious Aboria Institute and its two main inhabitants: a disturbed and beautiful girl held captive, and her "doctor", who's on the obsessive hunt for the scientific key to inner peace. Featuring a deep, hypnotic analog synthesizer score by Jeremy Schmidt (of Sinoia Caves and Black Mountain), and meticulously constructed design by first-time writer/director Panos Cosmatos (son of director George P. "Rambo: First Blood Part II" Cosmatos), BTBR is ultra-specific in its aesthetic fetishes, but far-reaching in its goal to bend minds and expand consciousness — which it does with crystalline success. Come see this psyche-shattering late-night brainbomb on the big screen — where it belongs!
Dir. Panos Cosmatos, 2010, 35mm, 110 min.
Watch the trailer for "Beyond The Black Rainbow"!