Heavy Midnites
View Past Events
A carefully curated collection of pizza party classics, fist explosions, international adrenaline-pumpers, '80s funbombs, white-hot laugh factories, total freakazoids and more. But this is no MST3K chucklethon; this is a dedicated study of all that is, and can be, AWESOME. Nothing makes us happier than: 1) B-list pics delivering A-list thrills; and 2) the glorious time when the weathered faces of Warren Oates and Charles Bronson were marquee idols. Kick off your weekend in style with your newest cinematic obsession! Follow Heavy Midnites on FB and Twitter!
HEAVY MIDNITES: Death Promise
$12/free for members
Back in the day, 42nd St. grindhouses were filled with grimy exploitation flicks catering to drug-dazed burnouts, damaged Vietnam vets, Black Belt Magazine subscribers and other soldiers of cinematic fortune; Death Promise must've played like gangbusters to this panoply of human weirdness with its brutal mix of blaxploitation badassery, chop-socky action and stick-it-to-the-man attitude. In the vicious tenements of back-alley NYC, landlords will raise your rent, cut your power, flood hallways with filthy rats, and even commit murder. But this time, they messed with the wrong renters — and there's gonna be hell to pay. When a popular, peace-loving senior is killed, his martial-arts-master son (looking like a Puerto Rican Anthony Kiedis) vows bloody revenge. With his perpetually shirtless sidekick, he'll smash through every door and punch through every hired thug to find the men responsible. Jam-packed with a fist-pumping, brain-smashing energy that will keep you riveted — plus more classic kung-fu sound effects, actors looking into the camera and visible boom mics than you can count, Death Promise SERIOUSLY DELIVERS, along with a funky theme song you'll never, ever forget. Has this ever screened on 35mm anywhere in the U.S. in the past few decades…?
Dir. Robert Warmflash, 1977, 35mm, 95 min.
Watch the trailer for "Death Promise"!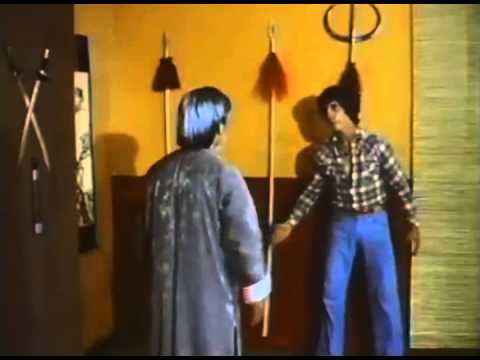 HEAVY MIDNITES: Death Race 2000
$12/free for members
Roger Corman's depraved drive-in hit is revving its engine, ready to plow through an audience of die-hard midnight maniacs! So get set for the Transcontinental Road Race, a lethal coast-to-coast, no-holds-barred orgy of fast cars and flattened bodies (points are not just scored for speed, but for the number of innocent pedestrians killed) in mankind's greatest sporting event ever. Drivers David Carradine, Sylvester Stallone, Roberta Collins, The Karate Kid's Martin Kove and cult movie icon Mary Woronov are putting the pedal to the metal, on the run to outmaneuver not just one another but also groups of activists willing to do whatever it takes to stop our barbaric heroes. A biting satire on America's thirst for violence, director Paul "Eating Raoul" Bartel's update of sci-fi legend Ib Melchior's story is as pitch black as it is blood red, beautifully shot by Tak Fujimoto (fresh off Malick's Badlands), fine-tuned to optimum performance by ace editor Tina Hirsch, and gloriously well-deserved of its infamous Ebert zero-star review denouncing the film for being in "poor taste, unnecessarily gratuitous in both nudity and violence." In our words, a classic.
Dir. Paul Bartel, 1975, 35mm, 80 min.
Watch the trailer for "Death Race 2000″!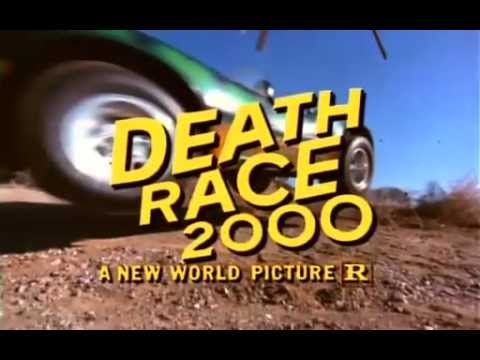 HEAVY MIDNITES: She's All That
HEAVY MIDNITES: Videodrome
Seagalogy: A Steven Seagal Movie Marathon (co-hosted by Vern!)
$20 / $10 for members
Co-presented by AIN'T IT COOL NEWS
Full description coming soon…
Hard To Kill Dir. Bruce Malmuth, 1990, 35mm, 96 min.
Out For Justice Dir. John Flynn, 1991, 35mm, 91 min.
On Deadly Ground Dir. Steven Seagal, 1994, 35mm, 101 min.
Under Siege 2: Dark Territory Dir. Geoff Murphy, 1995, 35mm, 100 min.