Heavy Midnites
View Past Events
A carefully curated collection of pizza party classics, fist explosions, international adrenaline-pumpers, '80s funbombs, white-hot laugh factories, total freakazoids and more. But this is no MST3K chucklethon; this is a dedicated study of all that is, and can be, AWESOME. Nothing makes us happier than: 1) B-list pics delivering A-list thrills; and 2) the glorious time when the weathered faces of Warren Oates and Charles Bronson were marquee idols. Kick off your weekend in style with your newest cinematic obsession! Follow Heavy Midnites on FB and Twitter!
HEAVY MIDNITES: Zola Jesus presents "Hider In The House" (filmmaker in person!)
$12/free for members
We've been huge fans of Zola Jesus dark blend of striking operatic vocals and stark brooding electronics for a long time — and we're eager to welcome her as she presents one of the great direct-to-video discoveries of the past few decades: Matthew Patrick's deranged 1989 psycho thriller Hider in the House. Resident lunatic/legendary madman Gary Busey sees you, hears you, lives with you — and you don't even know he's there. In the bug-eyed, teeth-gnashing role that he was born to play, Busey is fresh from the asylum and dialed to eleven, squirreled away in a secret attic hideaway above the home of Mimi Rogers and Michael McKean. Matthew Patrick dives head first into the wild premise to craft a tense, sleek shocker exploring family dynamics with equal measures of wit and horror. It will have you checking behind doors and under beds, questioning the creak in the night and the sounds in the walls. And, as Zola Jesus best describes it, the whole thing is set to "GARY BUSEY INSANITY MAXIMUM." Schedules permitting, Zola Jesus will join director Matthew Patrick to discuss the film!
Dir. Matthew Patrick, 1989, 35mm, 104 min.
Watch the trailer for "Hider In The House"!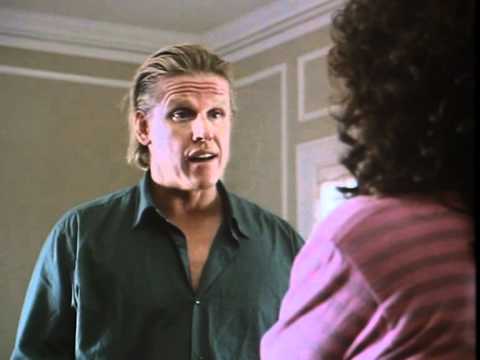 HEAVY MIDNITES: What Have They Done To Your Daughters?
$12/free for members
Giallo! Poliziotteschi! The two great Italian genres of the 1970s — the horror-/psycho-thriller and the cop-oriented action flick — collide in this heart-stopping explosion of pure sleazoid excitement. While investigating the suicide of a young girl, hard-nosed detectives piece together details of a teenage prostitution racket, pitting our heroic crime solvers against a black-gloved, hatchet-wielding motorcycle maniac. Director Massimo Dallamano (legendary cinematographer on A Fistful of Dollars and For a Few Dollars More) followed his exploitation classic What Have They Done To Solange? with another violent tale of schoolgirls in peril, adding gruesome savagery to an atmospheric police procedural, contrasting brutish thrills with stunning Techniscope cinematography. Showcasing a lush Stelvio Cipriani score and highly memorable set pieces (the frenzied, propulsive chase sequence will leave your jaw on the floor), Daughters is exciting, heavy stuff — the kind of entertainment best experienced on the big screen. And, it's never been available on DVD, or even VHS in the States!
Dir. Massimo Dallamano, 1974, 35mm, 96 min.
Check out a clip from "What Have They Done To Your Daughters?"!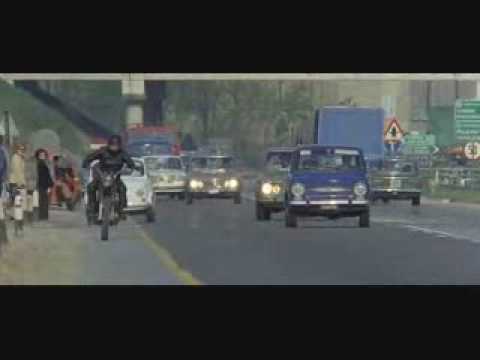 HEAVY MIDNITES: Ladies & Gentlemen, The Fabulous Stains (hosted by Jake Fogelnest!)
$12/free for members
Comedian/writer/Cinefamily friend/longtime Stains superfan Jake Fogelnest will join us to discuss the movie! They're here and they don't put out. Babyfaced Diane Lane and Laura Dern ignite the screen with a cinematic rebel yell, a feminist anthem of DIY force that's both a blueprint for decades of rad music and a prescient foreshadowing of our eat-or-be-eaten media culture. But, most of all, it's a fiery explosion of teen angst, awesome tunes and powerful women. Lane, Dern and Marin Kanter are The Stains, a misfit trio escaping their destined-for-nothing small town lives through sheer will and the sound of punk rock. On tour with the Metal Corpses (fronted by The Tubes' Fee Waybill) and the Looters (Ray Winstone, giving one of the great actor-as-rock-star performances, and backed by The Clash's Paul Simonon plus Sex Pistols' Steve Jones and Paul Cook), the Stains must fight on without burning out. Written by SNL scribe/Oscar-winner Nancy Dowd, and directed by legendary music impresario Lou Adler (Up In Smoke), Stains remains an influential and pointed commentary awaiting rediscovery by a new generation.
Dir. Lou Adler, 1982, 35mm, 87 min.
Watch the trailer for "Ladies and Gentlemen: The Fabulous Stains"!

HEAVY MIDNITES: Wild At Heart
$12/free for members
This whole world's wild at heart and weird on top. David Lynch's 1990 Palme d'Or winner/follow-up to Blue Velvet is a psychotronic firestorm of love and passion, fueled by one of the all-time great big-screen romances: the vivid, sexually-charged pairing of Nicolas Cage at his most hyperbolic Cage-iest, and Laura Dern at her most hot-blooded Dernsiest. It's more than just a movie — Wild at Heart is an essential experience, an exciting hallucinatory nightmare via neo-noir outlaw thriller pathways packed with bizarre details, memorable tangents, Elvis Presley songs, allusions to The Wizard of Oz and a myriad of untamed characters. You've got Dern's real-life mother Diane Ladd going totally bonkers (and garnering an Academy Award nomination), Willem Dafoe as a greasy hitman in dire need of a dentist, Harry Dean Stanton as a private dick, Crispin Glover playing mentally ill, and even more players from Lynch's stable than you can point out in a single write-up (Isabella Rossellini, Sherilyn Fenn, Jack Nance and Sheryl Lee to start.) Plus it's funny, iconic, completely unforgettable — and Nicolas Cage looks fucking great in a snakeskin jacket.
Dir. David Lynch, 1990, 35mm, 125 min.
Watch the trailer for "Wild At Heart"!