Heavy Midnites
View Past Events
A carefully curated collection of pizza party classics, fist explosions, international adrenaline-pumpers, '80s funbombs, white-hot laugh factories, total freakazoids and more. But this is no MST3K chucklethon; this is a dedicated study of all that is, and can be, AWESOME. Nothing makes us happier than: 1) B-list pics delivering A-list thrills; and 2) the glorious time when the weathered faces of Warren Oates and Charles Bronson were marquee idols. Kick off your weekend in style with your newest cinematic obsession! Follow Heavy Midnites on FB and Twitter!
Altered States
The untamed 1980 hallucinogenic freakout!
$12/free for members
The most untamed hallucinogenic freakout ever funded by a Hollywood studio, Ken Russell's Altered States is an undiluted arthouse trip that still delivers crazed grindhouse thrills. Research scientist Eddie Jessup (an intense William Hurt, in his film debut) seeks ultimate truth in an obsessive study that combines sensory deprivation and powerful psychotropic drugs. But will he push too far when the subject is himself? Pushing himself in a singular direction unseen in his body of work either before or after, Russell fuses a dense screenplay by Paddy Chayevsky (Network) and his trademark visual style of dazzling excess with 2001: A Space Odyssey's sound-and-light extravaganza and a Jodorowsky-esque mystical sheen, exploring both spirituality and the common bond of man as psychosexual body horror. Far from being mere pseudo-intellectual beard-stroking (although co-star Bob Balaban sports a forest's worth of impressive facial hair here), Altered States is a heavy midnite mindfuck that also knows when to break out the monkey man. Bizarre, exhilarating and waaaaay far out.
Dir. Ken Russell, 1980, 102 min.
Watch the trailer for "Altered States"!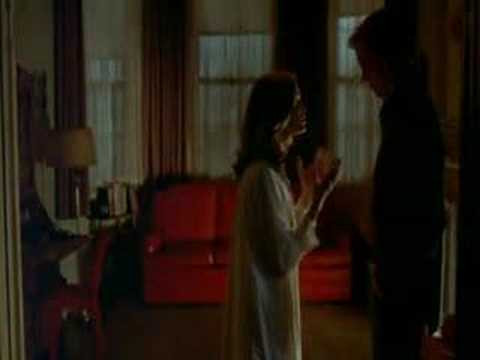 HEAVY MIDNITES 1-YEAR ANNIVERSARY PARTY (feat. "Heavenly Bodies")
Flashdance! Jazzercise! Cardiac arrest!
$12/free for members
NOTE: A very special 10PM presentation by Heavy Midnights!
We love all things colorful, spastic and elastic, especially when they're hardbodies in motion. Flashdance! Jazzercise! Cardiac arrest! We're breaking out the big guns and kicking off our totally-not-bummer summer with the most transcendently '80s fun factory in Canadian film history — PLUS, a triumphant mega-party celebrating the 1-year anniversary of Heavy Midnites madness at no extra cost! Filled with wide smiles, spandexed bods and a driving pop soundtrack, Heavenly Bodies is the crown jewel in the short-lived aerobic-sploitation explosion: a non-stop, sweat-fueled mix of mesh, bump and grind. The story is an age-old classic: when Samantha and her small dancercise studio are threatened by the unscrupulous owner of a rival club, who will come out on top of their televised, winner-takes-all, dance-till-you-drop marathon workout? Grab your leotards & tights to find out — there's bonus points for attending in your finest exercise gear!
Heavenly Bodies Dir. Lawrence Dane, 1984, 35mm, 90 min.
Watch the trailer for "Heavenly Bodies"!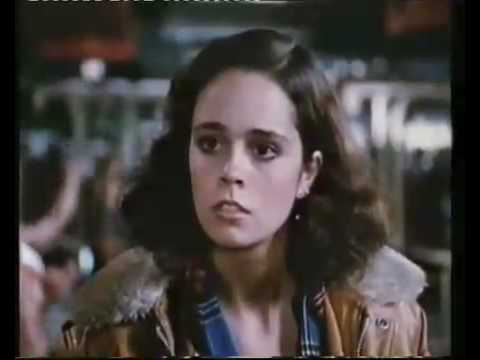 HEAVY MIDNITES presents a Neon Slime Triple Feature: "Angel", "Vice Squad" & "Savage Streets"!
Sleazoid excitement at its zenith!
$15/free for members
Prepare for a summer scorcher as we flash back to the glittering highs and grimy lows of 1980s Hollywood. Relive the dark underbelly and white hot neon of the star-lined streets with three films that dared show the world our real city, before $20 cocktails and Disney-fied developers dimmed the lights and cleaned the streets. Overflowing with lurid thrills, this is sleazoid excitement at its zenith: a hazy world of hookers, flesh, fame, fashion and boulevard nights.
ANGEL — 8:00pm
An ingenious high concept that launched a franchise and brought exploitation fanatics to their knees: Angel is a high school honor student by day, and a high-class Hollywood hooker by night. Walking the boulevard under the watchful eye of her fellow working girls, she studies hard, gets good grades and picks up safe tricks — but when local ladies of the night are picked off one by one, Angel sets off on a personal quest for vengeance. Angel is bursting with vintage gold: bikers, drag queens, punks & performers line the streets while Return of the Jedi splashes carefree across marquees. Plus, it's stacked with the most colorful cast a low budget filmmaker could ever dream: television stars Donna Wilkes and Cliff Gorman, Cinefamily fave Susan Tyrrell, screen legend Rory Calhoun and incendiary nightclub comedian Dick Shawn!
Dir. Robert Vincent O'Neill, 1984, 35mm, 94 min.
VICE SQUAD — approx. 10:00pm
"You may think you've heard of every sickness and perversion movies like to titter about but there are quite a few in 'Vice Squad' you've never dreamed possible!" –- Rex Reed.
If you watch only one movie about a killer pimp in your life, Vice Squad is THE ONE: a full-barreled, maximum-potential excitement launcher to the brain, the film that was always missing from your life and the one you always hoped to find. Wings Hauser burst onto the exploitation landscape with his intense, take-no-prisoners role as the ultra-psychotic, cowboy-shirted Ramrod. He's absolutely fucking incredible here — but not only does he give the performance of a lifetime, he also sings the film's vicious theme song "Neon Slime." Helmed by veteran Gary Sherman (Dead & Buried, Poltergeist III) and lensed by the legendary John Alcott (The Shining, Barry Lyndon), Vice Squad is a descent into Hollywood hell — a sociological expedition into the dark, buried heart of the city. On the street, the real trick is staying alive.
Dir. Gary Sherman, 1982, 35mm, 97 min.
SAVAGE STREETS — approx. midnight
When Brenda (Linda Blair, grown up and brutally foul-mouthed), her deaf-mute sister (Return of the Living Dead's Linnea Quigley) and their crew the Satins aren't busy having dance aerobic fun, wet T-shirt shower fights or battling the authority of their iron-fisted high school principal (Animal House's John Vernon, at the height of his beautiful 80s omnipresence), they're cruising the savage streets of Hollywood, pulling pranks and drinking Schnapps. But when vicious, leather-clad punks push their fun too far, it's a gang war of the sexes with Blair s suited up in a skintight leather jumpsuit and stacking up lowlife corpses like ham on a deli tray. At a moment in history when antisocial cinema had seemingly reached its apex, Savage Streets burst forward to claim the title of Scummiest Film of the Decade; grimier than a wino's tongue and crammed full of ridiculously notable quotables ("Go fuck an iceberg!", anyone?), this is THE SHIT.
Dir. Danny Steinmann, 1984, 35mm, 97 min.
Watch the trailer for "Angel"!

Watch the trailer for "Vice Squad"!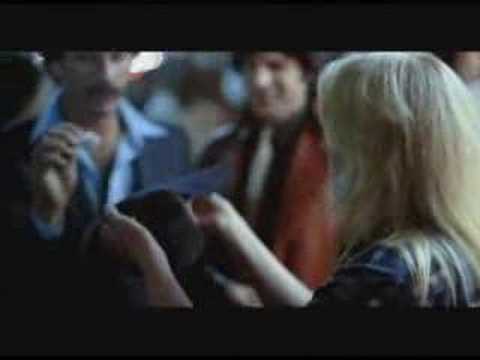 Watch the trailer for "Savage Streets"!

HEAVY MIDNITES: Buffalo '66
$12/free for members
"Gallo's battle cry makes for a fiercely humorous slice of unreality that soars even when it's crawling in the gutter and puking on itself." – Marc Savlov, The Austin Chronicle
It's been fifteen years since Vincent Gallo's powerhouse feature filmmaking debut splashed across theater screens, and in 2013, it still retains every last bit of its amazingness through its electric writing and direction, pitch-perfect casting and performances, a killer soundtrack and all-time cinematography by indie hero Lance Acord. A semi-autobiographical tragicomedy, Gallo plays an ex-con fresh out of the clink: alone, desperate, and in dire need of a restroom. When he kidnaps doe-eyed ballerina Christina Ricci, he may have finally found the perfect date to bring home to Mom and Pop — if only he can get that shifter car to work first. Part of what really makes this festival sensation so memorable are the mesmerizing flourishes (stand-out moments like a Ben Gazzara pantomime, and Ricci's tap dance number), and a stellar supporting cast that includes Anjelica Huston, Kevin Corrigan, Jan-Michael Vincent and Mickey Rourke. Buffalo '66 is a modern classic that spans time to remain moving, beautiful and the epitome of absolute cool.
Dir. Vincent Gallo, 1998, 35mm, 110 min.