Heavy Midnites
View Past Events
A carefully curated collection of pizza party classics, fist explosions, international adrenaline-pumpers, '80s funbombs, white-hot laugh factories, total freakazoids and more. But this is no MST3K chucklethon; this is a dedicated study of all that is, and can be, AWESOME. Nothing makes us happier than: 1) B-list pics delivering A-list thrills; and 2) the glorious time when the weathered faces of Warren Oates and Charles Bronson were marquee idols. Kick off your weekend in style with your newest cinematic obsession! Follow Heavy Midnites on FB and Twitter!
HEAVY MIDNITES XMAS: Home Alone
Xmas child neglect, bloody vigilante combat!
$12/free for members
How did a story about child neglect, bloody vigilante combat, breaking and entering, a scary old man, tarantulas, and face-searing electric-iron catapults (among other atrocities) become a heartwarming, seasonal family blockbuster? Simple: it sprung from director Chris Columbus (in his golden post-Adventures in Babysitting, pre-Bicentennial Man moment) and writer John Hughes (in his golden post-Ferris Beuller, pre-Beethoven, Beethoven's 2nd, Beethoven's 3rd, Beethoven's 4th moment). Those who saw this film when it came out in 1990 — uh, this means you, for we all saw it — will remember that it's actually funny, lively, and excellently cast (remember the part with John Candy? No? It's great!) Scrappy little nudnik Kevin McAllister (Macaulay Culkin, in his golden post-Uncle Buck, pre-pubescent moment) raised the bar for precocious urchins everywhere, while seminal character actors Joe Pesci and Daniel Stern co-star as the Keystone Kops of ill-advised burglary. Also, there's some stuff about Christmas.
Dir. Chris Columbus, 1990, 35mm, 103 min.
Watch the trailer for "Home Alone"!

HEAVY MIDNITES: Blue Velvet
Still as fresh as the day it premiered!
$12/free for members
In 1986, there emerged from the mind of David Lynch a modern-day masterpiece so startling, so provocative, and so mysterious that it opened the entire world's eyes to a realm no one had ever seen before. A mesmerizing spiritual precursor to Twin Peaks, and a brilliant showcasing of what a visionary auteur like Lynch could do within the studio system, Blue Velvet is one of the most shattering cinematic experiences of its time, redefining small-town-on-the-big-screen life as a waking nightmare. A gruesome discovery of a human ear leads a young Kyle MacLachlan on a dangerous journey into the sinister underworld that exists in his All-American hometown. From there, the simple setup blooms into one of the ultimate stories of good and evil, and an erotically-charged, intensely disturbing exploration of the dark underbelly of the soul. Featuring Laura Dern, Dean Stockwell, Brad Dourif, Jack Nance, a fearless Isabella Rossellini and a life-changing, truly amazing Dennis Hopper, Blue Velvet remains just as fresh as the day it first emerged into the world, changing our movie lives for the better.
Dir. David Lynch, 1986, 35mm, 120 min.
Watch the trailer for "Blue Velvet"!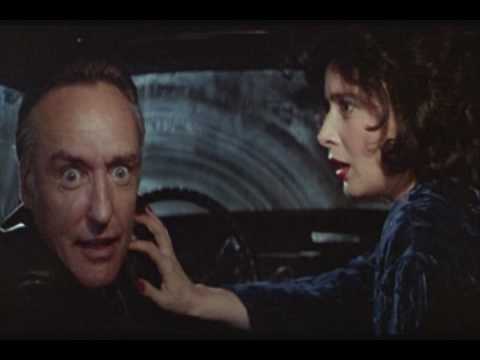 HEAVY MIDNITES: Ghost World
HEAVY MIDNITES: Scavenger Hunt
A mad, mad, mad, mad Southland!
$12/free for members
After our own years-long search, we've finally located a 35mm print of this rollicking not-on-DVD, not-to-be-missed rarity! It's a rib-tickling shot to the funny bone, as a mind-boggling, all-star cast competes against each other in a $200 million race against time. The will of the dearly-departed eccentric game inventor Milton Parker (Vincent Price) is specific: his fifteen would-be heirs are to participate in a highly unusual scavenger hunt, winner take all. Filled to the brim with that-guys and what's-'er-names, Scavenger Hunt is a veritable clown car of crazed character actors, legendary stars and those long forgotten — all in a barrage of kooky cameos: Richard Benjamin, Scatman Crothers, Ruth Gordon, Cloris Leachman, Cleavon Little, Roddy McDowall, Tony Randall, a young Arnold Schwarzenegger and many, many more. Plus, it's a wild dash through the San Diego Zoo, the streets of Hollywood and the mad, mad, mad, mad world of Southern California, as the film highlights an amazing batch of our own Southland locales. Did we mention that it's also from Michael Schultz — the director of Car Wash, The Last Dragon and Sgt. Pepper's Lonely Hearts Club Band?!
Dir. Michael Schultz, 1979, 35mm, 116 min.
Watch a clip from "Scavenger Hunt" feat. Arnold Schwarzenegger!