Heavy Midnites
View Past Events
A carefully curated collection of pizza party classics, fist explosions, international adrenaline-pumpers, '80s funbombs, white-hot laugh factories, total freakazoids and more. But this is no MST3K chucklethon; this is a dedicated study of all that is, and can be, AWESOME. Nothing makes us happier than: 1) B-list pics delivering A-list thrills; and 2) the glorious time when the weathered faces of Warren Oates and Charles Bronson were marquee idols. Kick off your weekend in style with your newest cinematic obsession! Follow Heavy Midnites on FB and Twitter!
HEAVY MIDNITES: Grindhouse Trailer Apocalypse
$10/free for members
When Oscar-winning editor Bob Murawski and his team at Grindhouse Releasing (the fine folks behind big-screen reissues of The Beyond, Cannibal Holocaust, Pieces and more) ask if you want to see a custom-curated, all-35mm collection of the rarest vintage trailers on planet Earth, you say YES. Prepare for a feature-length onslaught of the wildest, weirdest and most action-packed face-rippers to have ever (dis)graced drive-in screens — all culled from GR's vast archive of golden-age exploitation. Blaxploitation, sexploitation, horror, mondo, martial arts and more mix with mutant subgenres, freakish fiascos and other brain-bludgeoning, eye-blasting two-minute masterpieces not seen since the flea-ridden heydays of 42nd St.
Watch one of Cinefamily's favorite vintage pre-show bumpers!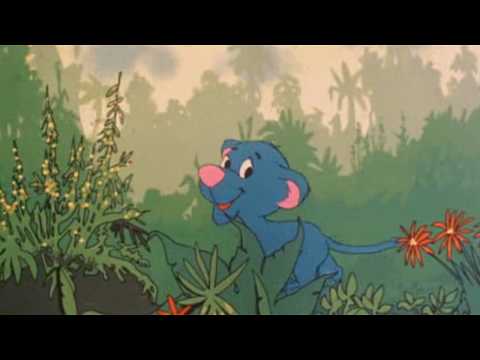 HEAVY MIDNITES: Honey, I Shrunk the Kids (25th Anniversary!)
$12/free for members
We're breaking out the big fun for an oversized adventure so entertaining it spawned multiple sequels, an amusement park attraction and countless childhood escapades. It's wild, it's wacky and it's packed with personality as Rick Moranis invents a shrink ray that puts his family, the neighbors and the very foundation of science in pint-sized peril. Now the ¼-inch kids must make their way through a backyard jungle, facing hurricane sprinklers, dive-bombing bees, a runaway lawnmower and enough Disney-fied danger to thrill tots, teens and adults alike — and that's all before we even get to the larger-than-life Cheerios! Honey, I Shrunk The Kids is family-friendly box-office magic full of truly spectacular visuals, hilarious comedy and non-stop action directed by Oscar-winning SFX master Joe Johnston (Raiders of the Lost Ark, The Empire Strikes Back) from a story by Cinefamily friends (and Re-Animator creators) Stuart Gordon & Brian Yuzna. Top it with a classic James Horner score, and you have a perfect movie-night-out for the kid in all of us.
Dir. Joe Johnston, 1989, 35mm, 93 min.
Watch the trailer for "Honey, I Shrunk the Kids"!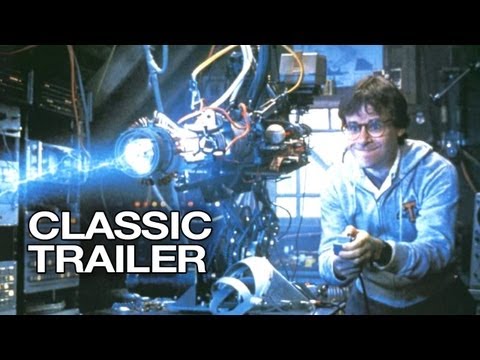 HEAVY MIDNITES: Home Alone
$12/free for members
How did a story about child neglect, bloody vigilante combat, breaking and entering, a scary old man, tarantulas, and face-searing electric-iron catapults (among other atrocities) become a heartwarming, seasonal family blockbuster? Simple: it sprung from director Chris Columbus (in his golden post-Adventures in Babysitting, pre-Bicentennial Man moment) and writer John Hughes (in his golden post-Ferris Beuller, pre-Beethoven, Beethoven's 2nd, Beethoven's 3rd, Beethoven's 4th moment). Those who saw this film when it came out in 1990 — uh, this means you, for we all saw it — will remember that it's actually funny, lively, and excellently cast (remember the part with John Candy? No? It's great!) Scrappy little nudnik Kevin McAllister (Macaulay Culkin, in his golden post-Uncle Buck, pre-pubescent moment) raised the bar for precocious urchins everywhere, while seminal character actors Joe Pesci and Daniel Stern co-star as the Keystone Kops of ill-advised burglary. Also, there's some stuff about Christmas.
Dir. Chris Columbus, 1990, 35mm, 103 min.
Watch Cinefamily's original trailer for "Home Alone"!