Friday Night Frights
View Past Events
Around the world, only a smattering of the best horror films come out in theaters, and gobs of great gore go softly into the night, never to be screamed at on the silver screen. In the past, Cinefamily has reserved just the month of October as an excuse to make merry in the macabre and delight in an onslaught of slaughter; and once All Hallow's Eve has come and gone, our poor patrons must lurch back to their bloodless daily lives, secretly wishing that the terrifying times never need end. Well, fear not, for now every month is horrific at the Cinefamily! Midnight is the witching hour, and every other Friday night, Friday Night Frights brings you the finest cuts in upcoming horror and gruesome genre cinema, as well as devious picks from the repertory crypt, all with guests galore.
I Drink Your Blood
Dirty-hippie death cult shenanigans!
$12/free for members
"What do you get when you throw LSD-dropping devil worshippers, shotgun-packing children and old men, rabid dogs, zombies, and heaping piles of severed limbs into a blender?" — Steve Habrat, Anti-Film School
The only thing scarier than a dirty hippie in the early Seventies was a dirty-hippie death cult — a fear that the outré, impossibly daffy I Drink Your Blood exploits to maximum Manson-hysteria effect. The cultural remnants of the Manson Family's "Helter Skelter" murders casts a long shadow over this freak-fest, but director David E. Durston pushes things further than even Charlie & Co. could conceive, with a plot involving meat pies, rabies and copious amounts of drugs. Like a brown acid trip in a blood-soaked charnel house, this is a trash landmark well worth of its status as a drive-in/Times Square legend. Starring super-siren Lynn Lowry (Shivers, Score, The Crazies) and a gloriously unhinged performance from wild-eyed Indian actor/dancer Bhaskar Roy Chowdhury as cult leader "Horace Bones", this is one grody trip you don't want to miss.
Dir. David E. Durston, 1970, 35mm, 90 min.
Watch the trailer for "I Drink Your Blood"!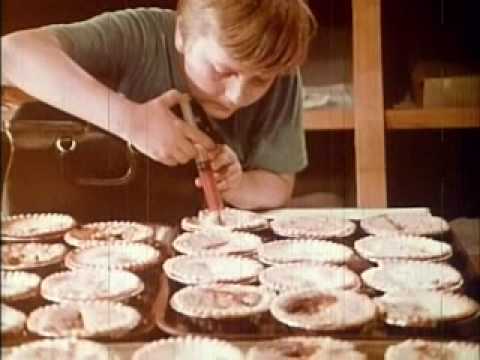 FRIDAY NIGHT FRIGHTS' Sam Neill Madness Trilogy": In The Mouth Of Madness (producer Sandy King in person!)
Sam Neil is completely bananas!
$12/free for members
The most underrated of John Carpenter's forays into Lovecraftian-style horror (alongside The Thing and Prince Of Darkness), the gleefully batty In The Mouth Of Madness is a prime vehicle for star Sam Neill to reach the outer limits of beautifully gibbering frenzy. Amongst oddball entries like Children of the Damned and Escape From L.A. in Carpenter's later filmography, ITMOM has emerged as a career highlight, gaining considerable estimation over the years. Using a Stephen King-esque horror writer as a jumping off point, Carpenter weaves a tense, trippy tale full of freakish abominations, nightmare scenarios and wonderfully unhinged performances; you haven't lived until you've seen a sweat-soaked Neill descend into frothing mania. Old-school latex n' gore fans will delight at the madness on display here, and as the plot gets more and more twisted, so do the images springing from Carpenter's fevered imagination. This is a rarely screened horror classic, so why not join us and ol' Sammy-boy for a quiet night in Hobb's End? We have only this question to ask: Have you read Sutter Cane? Producer Sandy King in person!
Dir. John Carpenter, 1994, 35mm, 95 min.
Watch the trailer for "In The Mouth of Madness"!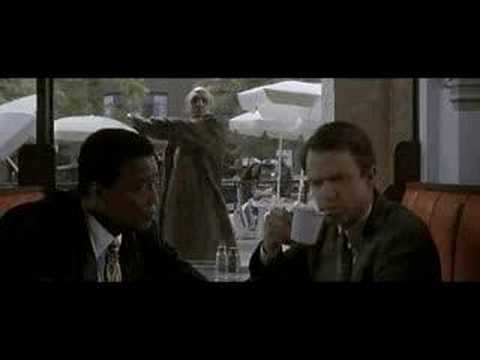 FRIDAY NIGHT FRIGHTS: Event Horizon
Sam Neill rips his own face off!
$12/free for members
In space, no one can hear Sam Neill scream! Amongst a somewhat uneven period for filmic horror (the late-'90s), one titanic thrillride still stands outlandishly tall, in a knee-deep puddle of viscera: 1997's Event Horizon, the Hellraiser-meets-Alien mashup. A strong turn from schlockmeister Paul W.S. Anderson (Resident Evil), the film catapults the simple haunted house concept into, space and executes it arguably more effectively than most space opera horror films, including some of the later Alien sequels. Featuring an interstellar cast led by sinister and increasingly insane science officer Sam Neill (are you seeing a pattern here?), Event Horizon concerns a mysteriously returned starship, and a dimensional rift which may or may not be a doorway to Hell. The images Anderson conjures are truly frightening, and as Sam & Co. unravel under the ship's malevolence, the zero-G gore flies free in some of the most warp-driven setpieces of the decade. Reserve your seat now on this space-ride to terror you won't soon forget; there's horror on the Horizon!
Dir. Paul W.S. Anderson, 1997, 35mm, 95 min.
Watch the trailer for "Event Horizon"!