Everything Is Festival: The 5th Dimension
BUY TICKETS ($12/free for members, unless otherwise noted.. Showtimes subject to change):
————————————————————————————————–
Thurs, 8/28, 7:30pm (free w/ RSVP): Everything Is Terrible's Memory Hole Art Opening (w/ live performance by Jib Kidder)
Thurs, 8/28, 10:30pm: Samurai Cop (star Matt Hannon in person)
Fri, 8/29, 7:30pm: Cinefamily's Most Outrageous Video Games
Fri, 8/29, 10:30pm: ANIMATION BREAKDOWN – Beyond The Mind's Eye: A Tribute (feat. PBDY, Matthewdavid & special guests!)
Sat, 8/30, 11:45am: My Lunch With Kobayashi (feat. L.A. premiere of Hungry)
Sat 8/30, 2:45pm: Prison Pit: Book One panel/screening (Johnny Ryan, Blake Anderson and more in person)
Sat 8/30, 4:45pm ($15/free for members): Show & Tell w/ Dr. Demento
Sat 8/30, 7:45pm: WEB 1.0 – Welcome To the CyberNet (starring EIT!, Cinefamily & Fenslerfilm)
Sat 8/30, 10:00pm: twohundredfiftysixcolors (w/ live score by YACHT)
Sat 8/30, midnight: Hackers
Sun 8/31, 1:30pm: The Death of "Superman Lives": What Happened? Behind-The-Scenes
Sun 8/31, 4:15pm: Handmade Puppet Dreams (feat. L.A. premiere of Toby Froud's Lessons Learned)
Sun, 8/31, 7:00pm: Kyle Mooney & Nathan Fielder's YouTube Treasures
Sun, 8/31, 10:00pm: Found Footage Battle Royale 2014
Mon, 9/1, 6:30pm: Schrab & Harmon's Found Crap + The Search For Weng Weng (L.A. premiere!)
Watch Cinefamily's original trailer for Everything Is Festival: The Fifth Dimension"!
Schrab & Harmon's Found Crap + The Search For Weng Weng (U.S. premiere!)
For our special Labor Day EIF! finale, we bring together two titanic attractions under the same Big Top.
SCHRAB & HARMON'S FOUND CRAP
It's been some time since Rob Schrab (co-creator of The Sarah Silverman Program, Channel 101, plus much more) and Dan Harmon (same as Rob, plus also the creator of Community and "Harmontown") last graced us with their favorite found footage gems — and we can only imagine what the loosening of this bottleneck will unleash! Anyone who's been to one of these romps knows that you enter a child and leave an adult — meaning that you see a lifetime's worth of amazing shit, and lose your innocence in the process. From showcasing the most gut-wrenching stand-up audition tapes to the weirdest in Midwestern macabre, Schrab & Harmon are like Professor Robert Langdon, and their collection is the "Da Vinci Code of Crap." We may have to bring the riot squad this time around.
THE SEARCH FOR WENG WENG (L.A. premiere!)
The Guinness Book of World Records lists Ernesto de la Cruz as the "shortest adult actor in a leading role", but that doesn't come close to capturing the real heart and soul of his alter ego Weng Weng: the toast of the Filipino low-budget action film community, karaoke partner of Imelda Marcos and the subject of many a viral video. Coming in at 2'9", Weng Weng starred in such time-honored James Bond spoofs as For Y'ur Height Only and The Impossible Kid — but after his early death in 1992, nearly every detail about his life remained a mystery to the outside world. After years of obsessive research and filming, Australian guerrilla director Andrew Leavold has finally amassed the definitive portrait of this cup-sized dynamo. All hail Agent 00!
Dir. Andrew Leavold, 2014, DCP, 92 min.
Watch the trailer for "The Search For Weng Weng"!

Found Footage Battle Royale 2014
JUST ADDED: Nathan Fielder and Kyle Mooney will be guest judges for the Battle Royale!
People! The Found Footage Battle Royale calls for you! We've got a lot of peeps coming in from all across the country for this, so now is the perfect time to show off by taking down your peers! Think your collection of YouTube videos and VHS tapes is the best in the biz? Then prove it, creep! This tumultuous tourney of viral video insanity dares you to bring your A-game, and go head-to-head with your own kind! We want to see the weird, funny and insane clips that you've always wanted to show publicly — think of it like the WWF, but with videos instead of all that greasy groping stuff. You''ll be judged by the audience applause-o-meter, so make sure your stuff is entertaining as a monster truck rally! Be forewarned: this could, and should, get ugly. Here's how it works:
* Anyone is welcome to enter, but you must be there at the show in person for your entries to count.
* Submissions can vary from an unseen YouTube clip to a fully edited piece. We obviously want creativity, but, really, this is about showing off gems. Whatever the clip may be, just think to yourself "Will this go over well with an audience of screaming maniacs?"
* Each contestant must have a total of SIX CLIPS ready to show, and sent to us by Saturday, AUGUST 23RD.
* Once we take a took at everyone's submissions, SIXTEEN lucky contestants will be chosen.
* Clips cannot be longer than 2 MINUTES MAX! Anything longer will be cut short.
* Submissions can be sent to us a number of ways: 1) DVDs can be sent to The Cinefamily via snail mail (send to: The Cinefamily, ATTN: Found Footage Battle Royale, 611 N. Fairfax Avenue, Los Angeles, CA, 90036); or, 2) entries can be emailed to us at whatsupeit@gmail.com. We can take many formats, but since this stuff is going to be projected on the big screen, think "the bigger the quality, the better."
* Costumes, character backgrounds, etc. are encouraged for in-person combat on the night of the show.
* Taunting and mocking of other contestants is also appreciated — as long as it's non-violent and/or creepy.
* The winner will receive the only thing that matters — RESPECT.
Think your collection of YouTube videos and VHS tapes is the best in the biz? Then prove it, creep! This tumultuous tourney of viral video insanity dares you to bring your A-game, and go head-to-head with your own kind!
Kyle Mooney & Nathan Fielder's YouTube Treasures
Insanely low view count? Check.
Impossible-to-predict mindset of the uploader? Check.
Incredible wealth of bored eccentrics on display? Check.
Indescribable, inscrutable, and quite possibly impressive? Likely.
Kyle Mooney (Saturday Night Live, Hello Ladies) and Nathan Fielder (Nathan For You) bring together some of their most favorite selections plucked out of the YouTube ether. Breathe it in, and get woozy with us.
Handmade Puppet Dreams (feat. L.A. premiere of Toby Froud's "Lessons Learned'!)
Growing up immersed in a world of Jim Henson's puppets, Heather Henson brings you a stunning mix of films from her ongoing curated short film series Handmade Puppet Dreams. This exclusive Cinefamily mix introduces the first Henson-Froud collaboration since the 1986 cult classic Labyrinth — the L.A. premiere of baby-grown-up Toby Froud's Lessons Learned! As well, the other films will thrill you with their dark ghost tales, blow your mind with their otherworldly fantasy and touch you with their subtle poignancy. You won't see another mix of award-winning films like this collection.
Watch Cinefamily's original trailer for "Handmade Puppet Dreams"!

Watch the teaser trailer for "Lessons Learned"!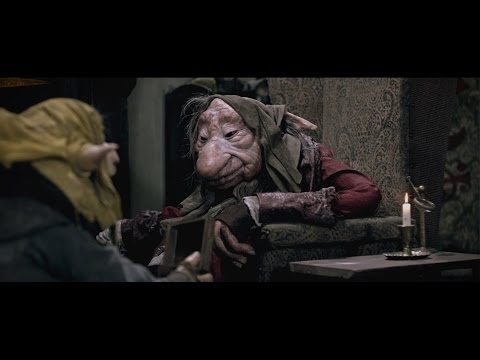 "The Death of 'Superman Lives': What Happened?" Behind-The-Scenes
A sneak peek at excerpts from the upcoming feature-length documentary by Jon Schnepp (director, Metalocalypse, The Venture Bros.) about the storied almost-production of Superman Lives, which would've starred Nicolas Cage, been written by Kevin Smith and directed by Tim Burton! Plus, special live guests TBA…
FOR MORE ABOUT "THE DEATH OF 'SUPERMAN LIVES': WHAT HAPPENED", AND TO CONTRIBUTE TO THEIR FINISHING-FUNDS CAMPAIGN, CLICK HERE!
Watch the trailer for "The Death of 'Superman Lives': What Happened?"

Hackers
"The title characters in "Hackers" are such hip and brilliant young pirates that they can tamper with any computer system without breaking a sweat. They're so clever, in fact, that some of us are thrilled to know that the actors in "Hackers" had to take a crash typing course to get through the film's keyboard scenes." — Janet Maslin, New York Times
From a time when computer hacking was synonymous with rollerblading, this incredible candy-colored document stars Jonny Lee Miller (Sherlock, Trainspotting) and Angelina Jolie as rock-star-level hackers who go from pranking their high school sprinkler system, to getting tangled up in deadly corporate intrigue, all while showing off bleeding-edge haircuts and enough attitude for a thousand record store clerks. Pleasingly glossy, surprisingly smart and, as Roger Ebert points out, "deeply dubious in the computer science department", Hackers is big dumb fun for the armchair cybercriminal in all of us. From the director of K-PAX!
Dir. Iain Softley, 1995, 35mm, 107 min.
Watch Cinefamily's original trailer for "Hackers"!

twohundredfiftysixcolors (w/ live score by YACHT!)
Full description coming soon…
"An experimental feature-length film made entirely of animated .gif's that traces the file format's arc of increased complexity and pointed use since it was introduced in 1987. Crafted from over 3,000 animated GIFs, twohundredfiftysixcolors is an expansive and revealing portrait of what has become a zeitgeist medium. Once used primarily as an Internet page signpost, the file type has evolved into a nimble and ubiquitous tool for pop-cultural memes, self-expression, and artistic gestures. The film is a curated archive that functions as a historical document charting the GIF's evolution, its connections to early cinema, and its contemporary cultural and aesthetic possibilities."
Dirs. Eric Fleischauer & Jason Lazarus, 2013, digital presentation, 97 min.
Tonight's screening of twohundredfiftysixcolors is accompanied by a live score from Cinefamily friends YACHT (DFA Records)!
Watch the trailer for "twohundredfiftysixcolors"!

WEB 1.0: Welcome 2 the CyberNet (starring EIT!, Cinefamily, Wham City and Fenslerfilm!)
It seems like eons ago — but it really wasn't all that long ago when the online experience was baud-band instead of broadband, was screeching modems instead of streaming movies, was "cyberspace" instead of the "Cloud". EIT! and Cinefamily team up to take you on an interactive found footage carpet ride through this wondrous thing called the Net (or the Web, or the Digital Infobahn), plus we welcome appearances by Baltimore's comedic psychedelicists Wham City, and by Fenslerfilm, creators of the "fake G.I. Joe PSAs" — one of online culture's very first memes. Should be aces. (CD-ROM not included, sold separately.)
Watch a classic Fenslerfilm PSA!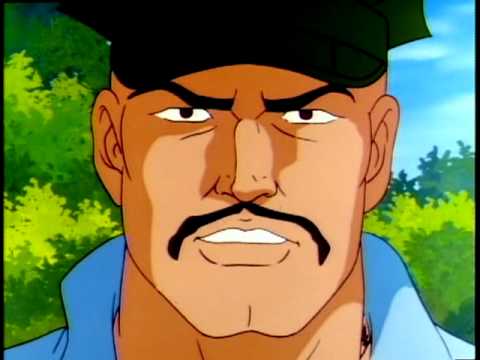 Watch a taste of EIT's contribution to "Web 1.0″!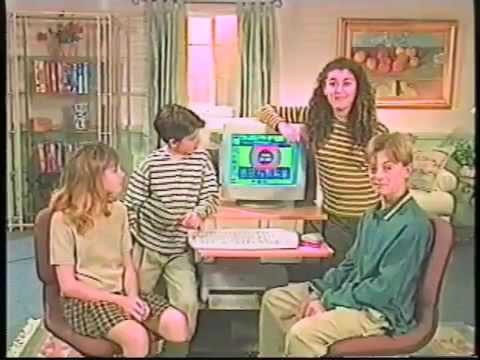 FESTIVAL SUPREME PRESENTS: Show & Tell w/ Dr. Demento
CO-PRESENTED BY FESTIVAL SUPREME
Uhhhhhhh — this is something all of us at Cinefamily have wanted for a very long time. This man was a hero to us when we were growing up, and he remains at the helm of the most influential radio program ever to combine humor and music. We're talking about Barry Hansen, better known to the world as Dr. Demento: the pioneering broadcaster and record collector who's given endless joy to trillions of comedy fans, and who gave knuckleheads like us our first taste of "Weird Al" Yankovic, Barnes & Barnes, Tom Lehrer and so many more. The man's a national treasure, and he'll be joining us for a bevy of amazing stories about discovering new talent, what it was like to work in the heyday of classic Los Angeles FM radio, the very essence of record collecting — and, best of all, he'll be sharing some of his favorite films and recordings with us during the show. Somebody pinch us, to make sure we're not dreaming! Plus, Jack Black will be introing the show!
Dr. Demento is one of the many, many acts on the bill of this year's edition of Tenacious D's FESTIVAL SUPREME. Click here for Festival Supreme tickets!

Watch the teaser trailer for Festival Supreme 2014!

Johnny Ryan's "Prison Pit" panel/screening (Johnny Ryan, Blake Anderson and more in person, Q&A moderated by Jonah Ray!)
Hailed by The Comics Journal as a "perversely pure, single-minded commitment to vileness" and by VICE Magazine as "important", Johnny Ryan's series of Prison Pit graphic novels are, without a doubt, some of the most willfully intense, torrentially gory and completely ludicrous books ever published. And thankfully for fans of all-out total madness, Prison Pit: Book One's just been adapted into an equally soul-shattering web series by animation studio Six Point Harness! In this stripped-down, boundary-less orgy of escalating ultraviolence and perversity, monster criminals marooned on a Hades-like barren planetoid beat the living shit out of each other in a fluid-drenched, profanity-laden battle for survival. In celebration of this brand-new animated nightmare, Jonah Ray (Nerdist, The Meltdown) welcomes Johnny Ryan — along with cast members Blake Anderson (Workaholics) & Rick Shapiro (Lucky Louie), director Greg Franklin, composer Greh Holger (aka Hive Mind) — for screenings of Prison Pit: Book One and its companion making-of documentary, plus a live Q&A afterwards detailing how this whole deranged pile of crap got off the ground in the first place. NOTE: make no mistake — Prison Pit will rip your dick off, and shit on it.
Watch the trailer for "Prison Pit: Book One"!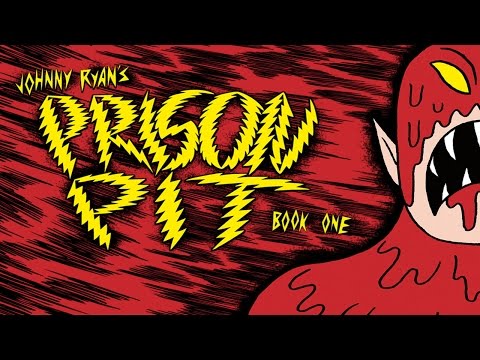 My Lunch With Kobayashi (feat. L.A. premiere of "Hungry"!)
It's not everyday that Cinefamily gets to welcome onto its stage one of the world's top athletes — and we couldn't be more thrilled that that champion sits at the apex of one of America's fastest-growing sports. Takeru Kobayashi — or "Kobi", for short — first took the world of competitive eating by storm in his U.S. debut, when he blasted away the competition at his first July 4th Nathan's Hot Dogs bout (Coney Island, 2001.) Since then, he's smashed more world records than nearly any other pro eater on Earth, and won America's hearts in the process. Even if you've never seen a competitive eating bout in your life, chances are you've heard of Kobi. Come get to know him better, as we sit down for an in-depth lunchtime chat with this living legend — immediately followed by the L.A. premiere of Hungry: the highly entertaining, enlightening new documentary on the triumphs and tragedies of Kobi and his fellow eaters throughout the history of the sport.
Hungry Dirs. Jeff Cerulli & Barry Rothbart, 2014, digital presentation, 83 min.
Watch the trailer for "Hungry"!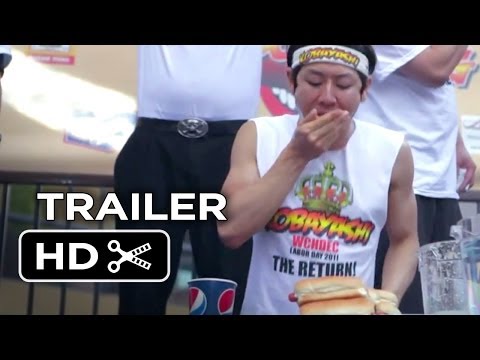 ANIMATION BREAKDOWN: "Beyond The Mind's Eye": A Tribute (feat. PBDY, Matthewdavid & special guest!)
"A surreal voyage bridging the gap between reality and imagination. Travel through the inner depths of the human psyche to the outer reaches of the universe. 'Beyond' explores worlds that may exist in alternate dimensions — or only in the minds of the world's leading computer animators."
Groundbreaking in both its capacity to soothe the savage, ponytailed beast and in its presentation of the most cutting-edge CGI created up to that point, the Mind's Eye quadrology of '90s home video "albums" represent as big of a turning point as Jurassic Park, Terminator 2 or The Lawnmower Man in the way we relate to computer animation onscreen. These compilations are a vast, rippling pool of flowing, morphing dreamscapes, featuring excerpts from both big-name product and underground artists — and, these days, viewing them can simultaneously take you outside of time in a psychedelic sense, and directly to a time when these works represented the apex of digital achivement. For this special tribute show, we're teaming up our friends PBDY, Matthewdavid & a special guest — all artists on the L.A.-based record label Brainfeeder (also home to Flying Lotus, The Gaslamp Killer, Daedelus and so many more) to give you a guided tour through the most blissed-out moments in the Mind's Eye canon.
Watch Cinefamily's original trailer for "Beyond The Mind's Eye: A Tribute"!

Cinefamily's Most Outrageous Video Games
Co-presented by Glitch City L.A.
Plug in, put on your Power Glove and hold on to your heart capsules, because we're blowing the dust off another round of the craziest cartridges, most deranged discs and buggiest little-known consoles ever to jiggle your joysticks. Take a nostalgic stroll through an 8-bit wonderland of early gaming breakthroughs and experiments. Thrill to a montage of the outrageous kills that shocked a generation of parents. Cringe at the most uncomfortably "sexy" games this side of the uncanny valley, settle your score with infamous franchise fiascos like Moonwalker, Alf and E.T., pig out on pixelated FMV failures and HFS cutscenes galore. Just don't forget to bring your memory cards, because this show promises "extra lives" worth of excited entertainment — so NintenDON'T miss out! Grab your tickets now, as they'll be gone faster than you can say "UP UP DOWN DOWN LEFT RIGHT LEFT RIGHT A B B A!"
Watch the trailer for "Cinefamily's Most Outrageous Video Games"!

Samurai Cop (star Matt Hannon & more in person, Q&A moderated by Rob Schrab!)
One of our favorite Everything Is Festival late-night actioners is back — this time, with star Matt Hannon, co-stars Cranston Komuro & Gerald Okamura, and cinematographer Peter Palian in person (schedules permitting)! Q&A moderated by Rob Schrab. Even in an era when action sludge was more common than shoulder pads or skinny ties, 1989's Samurai Cop stood out as a true anomaly. Perhaps living legend Joe Bob Briggs summed it up best: a "recently unearthed, soon-to-be-classic kung-fu action-comedy skin flick with gratuitous gore elements." That's a good start, and yet there's so much more. Ex-Stallone bodyguard Matt Hannon stars as Joe Marshall, a rock of a man who will do literally whatever it takes to punish the guilty — even if that means taking dozens of innocent lives in the process. Teamed up with truly hilarious sidekick Frank (whose African-American-ness and genitals are mentioned waaaay more than once), Joe embarks on an adventure so psychedelically violent and sex-tastic, there's a chance Hunter S. Thomson will return from his "space ashes" just to drool along with us. Oh, and fear not, Robert Z'Dar fans, you'll see plenty of the chin that made the Z famous, in rare bearded form.
Dir. Amir Shervan, 1991, digital presentation, 96 min.
Watch Cinefamily's original trailer for "Samurai Cop"!

Watch the original "resurrection" video of Matt Hannon!

OPENING NIGHT FREE SHOW: EIT!'s "The Memory Hole" Art Opening (plus performances by Wham City & Jib Kidder!)
In a dark, dank warehouse under the floor of a television studio sits the largest collection of home videos known to man. This treasure trove of the most personal, horrifying, and just straight-up weird moments of our video history gets unleashed for the very first time, this weekend, for your very eyes. The twisted geniuses at Everything Is Terrible! have been given the keys to this secret found footage treasure trove, and what they've uncovered is life changing: rubber-faced uncles, sleeping grandmothers who look more dead than alive, endlessly giggling hillbillies, and much, much more. The Memory Hole is not only a look into America's homes over the last two decades, but it's also a glimpse into our nation's soul. Plus, for our festival opening, we welcome back the brilliant artist Jib Kidder, who sublimely blends low-fi, homegrown sounds with hilarious, strange and poignant found footage video art for the ages — and the folks from Baltimore found footage freedom fighters Wham City!
NOTE: To help us track attendance, you must pre-register for "first-come, first-serve" admission. Your registration does not guarantee you a seat.
Watch Cinefamily's original trailer for "The Memory Hole"!

Watch Jib Kidder's video for "Living In U"!