Cinefamily's Underseen & Overlooked of 2013
Happy New Year, Cinefamily! We all know what the New Year is about: lists. Best Of's and Top 10s, thank yous and to do's.

Well, we've got one too.  We're pros.  We make lists all year round, and this is our first of 2014.  Since part of Cinefamily's mission is to engender a spirit of discovery, and help expose people to films that might otherwise go underserved, it seemed the best kind of list to release was one of those "underseen and overlooked" lists.  It's a list with a twist: we're gonna show all these flicks on the big screen, so you can check them out yourself — and then tell us how wrong we are.
This list is really just a series of recommendations, limited to what we've actually seen, and informed by what we think you might not have seen.   Most of these films are small, some even slight — but these are the kinds of films we depend on friends to point out to us.  They're the ones that are hard to differentiate from the mass, 'cause they don't have obvious hooks or recognizable names, or just had the bad luck of being too subtle to explain easily in an intriguing poster/trailer.  The mishandled and the misunderstood, the easy-to-miss.  
These are the films that are, in a way, closest to our collective heart — and at the very least, they're ones that give us the greatest joy to recommend.  It's like introducing people to each other, knowing they might become fast friends. "Hey, you, Little Movie over there, here's your new fan.  And, hey, Movielover, I think you might have dropped this.  Oh, you didn't? Well, you should have it."
BUY TICKETS ($12/free for members. Showtimes subject to change):
————————————————————————————————–
CUTIE AND THE BOXER: Sunday, 1/5, 5:00pm (filmmaker & the Shinoharas in person!)
GIMME THE LOOT: Friday, 1/17, 10:00pm
THE HUNT: Saturday, 1/18, 7:15pm
LAURENCE ANYWAYS: Sunday, 1/19, 7:00pm
STOKER: Sunday, 1/19, 10:20pm
THE ANGELS' SHARE: Monday, 1/20, 7:30pm
SIGHTSEERS: Monday, 1/20, 10:00pm
COMPUTER CHESS: Tuesday, 1/21, 7:45pm
PASSION: Tuesday, 1/21, 10:00pm
PAIN & GAIN: Wednesday, 1/22, 10:20pm
THIS IS MARTIN BONNER: Saturday, 1/25, 4:30pm (filmmaker Chad Hartigan in person!)
AFTERNOON DELIGHT: Tuedsay, 1/28, 7:30pm (filmmaker Jill Soloway in person!)
Afternoon Delight (filmmaker Jill Soloway in person!)
Wit, humanity and sexual crisis!
Our eyes were caught when Afternoon Delight, which, from the outside looked like a modest dramedy, graced Tarantino's "Top 10" list of 2013 — though, with Blue Jasmine and Frances Ha on there as well, QT's taste may now be running far more to the mature, relationship-oriented side of the spectrum than any of us would think. After checking out Afternoon Delight, we were enraptured with the steady wit and humanity of filmmaker Jill Soloway, whose background includes writing on Six Feet Under, among many other projects.) In her reworking of Love in the Afternoon (Eric Rohmer's beautiful examination of a married man's sexual midlife crisis) it's actress Kathryn Hahn who needs to fill her joyless afternoons with something — more. Also toying with the housewife/whore relationship, Hahn becomes fascinated, and drawn into the life of a stripper she meets and befriends, played by new indie stalwart Juno Temple in a miracle of a performance. There's something so incredibly precise and well-observed about every one of Temple's line readings that we found ourselves laughing at nearly everything word that came out of her mouth. Jill Soloway in person!
Dir. Jill Soloway, 2013, DCP, 95 min.
This Is Martin Bonner (director Chad Hartigan in person!)
A tribute to sad dads everywhere!
It's movies like these that make round-ups like this worthwhile. It took not one, but two Kickstarter campaigns to get this tribute to sad dads everywhere onto the screen, and it's told with a steadfast restraint and minimalism that belies its genuine emotionality. It's set in Reno, NV, and the town's limbo-like qualities are perfectly captured as a backdrop for two fathers, each completely isolated from their kids. One's a newly-minted ex-con (Richmond Arquette), and the other's an exiled church official (Paul Eenhoorn) who, after a divorce highly unliked by his congregation, must start over as a job counselor for recently released offenders. It's a tearjerker, really, and a good one, but one that doesn't shed a lot of tears for itself; director Chad Hartigan knows it's a lot more powerful to see people who try not to cry, and let the audience do it for them. Schedule permitting, director Chad Hartigan will be here in person for a Q&A after the film!
Dir. Chad Hartigan, 2013, digital presentation, 83 min.
Watch the trailer for "This Is Martin Bonner"!

Pain & Gain
Yes, we hear your cries. This most recent entry in the Michael Bay canon does sit askew from the rest of the films in our year-end roundup — for how could the man who's THE very representation of the modern Hollywood machine be considered overlooked? That's it exactly, though: the surface fact that he's made enough gargantuan CGI spectacles in a row to last a lifetime was the reason why a lot of movieheads still haven't seen Pain & Gain — and in the process, they've missed out on a film that has as many laughs as Hot Fuzz, and as much rad, explosive razzmatazz as any old-school actioner like Speed or Lethal Weapon. No robots or Carl's Jr. tie-ins here — just 'roided-out, dumb hulks saying a rapid-fire stream of very funny things, and getting themselves tied up in an insane, barely-based-on-a-true-story plot of murder, extortion and other frothy stuff. Plus, the chemistry between co-stars Dwayne Johnson, Mark Wahlberg, and Anthony Mackie is impeccable. It says something about the age we're in that what might've been considered twenty years ago as "massive" and "stupid" comes off today as a relatively grounded character study — but make no mistake, this overheated blockbuster tastes not of Mountain Dew-flavored Doritos, but rather of the finest In 'N Out Burger, animal-style.
Dir. Michael Bay, 2013, DCP, 129 min.
Watch the trailer for "Pain & Gain"!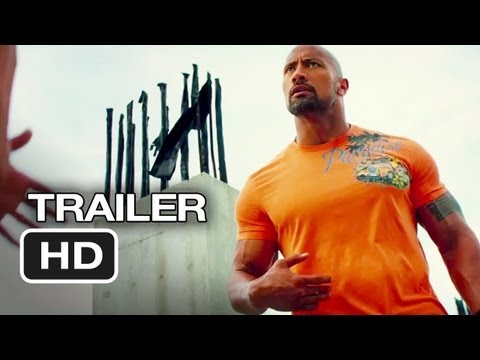 Passion
De Palma for the 21st Century!
Passion may be the worst received film of Brian De Palma's career — he's clearly not a player in the American cinematic landscape anymore — but we thought it was a terrific hoot. It's for any fan that misses the cartoonish fever dreams of sex and violence he concocted back in the '80s and '90s (think Raising Cain and Body Double), films with complicated plots that don't weave together seamlessly, but rather melt together into sticky thematic messes — with characters that are morasses of madness and Freudian freakouts, and with cinematic setpieces that erupt with all the subtlety of money shots. Passion may not be as shining as those vintage De Palma fever dreams: there's a general out-of-touchness that would be touching if De Palma wasn't such a misanthrope, and a lack of concern for actors' performances — the kind that always somewhat ran throughout his career — that here has reached near-catastrophic proportion. But for those of us who loved all those crazy flicks, and waited/waded through Redacted and Black Dahlia, it's nice to see our favorite movie maniac back in action.
Dir. Brian De Palma, 2012, DCP, 102 min.
Watch the trailer for "Passion"!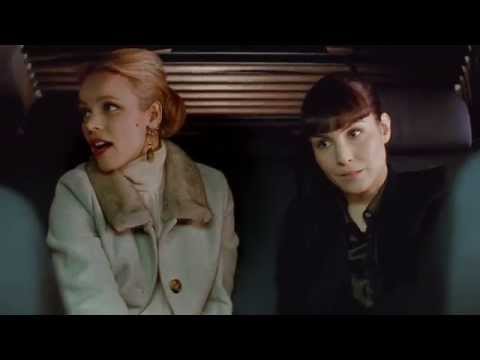 Computer Chess
Vintage tech and off-the-cuff surrealism!
As the Cinefamily crew returned from Sundance one year ago, Computer Chess was certainly the film we most wanted to talk about, and marked a breathtaking new direction for indie stalwart Andrew Bujalski, here departing from the mumblecore naturalism of Funny Ha Ha and Mutual Appreciation to present a left-field melding of the fantastical and the mundane. With its nerdcore aesthetics par excellence in place — complete with a perfectly recreated '70s B&W PortaPak video look, and gaggles of perfectly-cast-and-costumed, four-eyed computer jockeys that were downright Tumblr-iffic in their consistently pleasing, unified look — it had some pop appeal. But it's the laid-back, off-the-cuff surrealism, and the Altman-like diagonal wanderlust that make Computer Chess the oddball artfilm film we thought would connect with a younger arthouse audience — if only they got their eyeballs on it. No film released in 2013 comes even close to its wholly unique balance between playful emotional resonance and keen aesthetics — and no other indie film in recent memory evokes the warm feelings of a bygone era with such empathetic zeal.
Dir. Andrew Bujalski, DCP, 2013, 92 min.
Watch the trailer for "Computer Chess"!

Sightseers
Outrageous serial-killer satire!
Specializing in weirdos, whackos, wiccans and hatchet men, Britain's Ben Wheatley has, much like Laurence Anyways's Xavier Dolon, become a truly vibrant film artist to watch in just a handful of years. His movies are a mad buffet of the murderous and the mundane, and none better illustrate this then Sightseers, the outrageous serial-killing satire released stateside this year. Paired perfectly, co-stars/co-writers Alice Lowe and Steve Oram are a daft shut-in and a rage-filled bloke on holiday in the English countryside. In this uproarious vision of literal suburban hell, they dispatch a gruesome demise first to any annoying posh yuppies in their overly souped-up RVs, then to pretty much anyone who crosses their path at the slightest provocation. Working as a gigglefest cross between Withnail & I and Henry: Portrait Of A Serial Killer, Sightseers constantly rides the daring knife-edge of stark violence in contrast to its astute observational humor, giving it an unpredictable flavor so desperately lacking in a lot of today's big-screen comedies.
Dir. Ben Wheatley, 2012, DCP, 88 min.
Watch the trailer for "Sightseers"!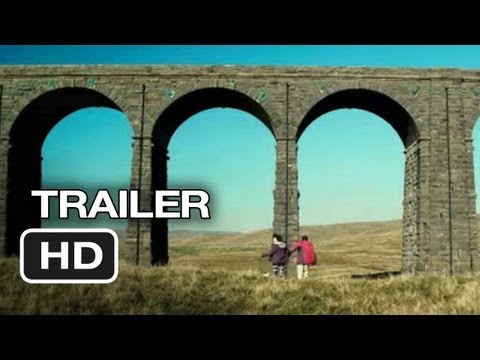 The Angels' Share
Kitchen-sink farce from Ken Loach!
We just might put U.K. legend Ken Loach's whole career on our all-time "underrated and overlooked" list. It's weird fate he hasn't achieved the kind of pathological pantheon status that keeps foolios raving about every successive Godard flick. If you fall for Loach, you'll find his formal approach as consistent as Ozu's or Bresson's — for, like a lot of stubborn stylists, he's slowly trying to climb the Mt. Everest of perfection. The guy's almost 80, and he still cranks out small miracles from the working-class realism factory almost every year — works that produce laughs and tears in equal measure, with nary a cheat. The Angels' Share might be his gentlest film, cheerfully detailing the reformation of a snotty delinquent into a whiskey expert, and the rare liquor heist he and his friends pull — but it's by no means lightweight. Even in a "warmhearted" comedy mode, Loach here tosses off a detailed, realistic courtroom confrontation between a thug and his former victim, one that has the emotional wallop of a therapeutic breakthrough — and that's just to set up a backstory for our protagonist.
Dir. Ken Loach, 2012, DCP, 101 min.
Watch the trailer for "The Angels' Share"!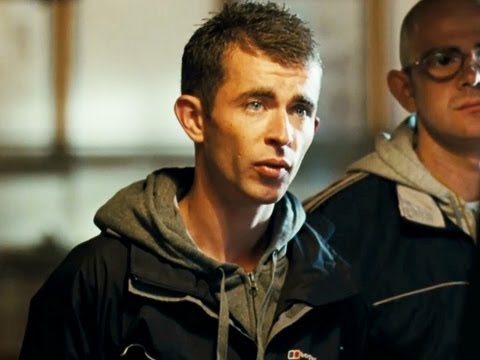 Stoker
The first American film from Chan-wook Park!
When director Chan-wook Park's first American film hit these shores, there was apprehension that the Hollywood machine would have dulled the South Korean master's powerful charms — but Stoker is one of the surprises of the year: not a compromised Stateside bore, but rather a truly stylish, striking and divisive genre work. Miraculously, the Oldboy auteur's detailed eye, perverse sexuality and dark view on family shine through in this impeccably designed, beautifully edited (wait until you see some of the transitions!) and expertly photographed, pitch-black, gothic coming-of-age tale. The cast is electrifying and curiously mannered: Matthew Goode is deliciously creepy, Mia Wasikowska is unearthly and subdued, Nicole Kidman is fascinating and frozen. Wasikowska has had an exciting decade on screen, balancing mega-blockbusters like Tim Burton's Alice in Wonderland with idiosyncratic indies, and here she's the glue that holds it all together — she has never been better. Stoker demands your attention: it's haunting, twisted, unforgettable and absolutely unlike anything else in 2013.
Dir. Chan-wook Park, 2013, DCP, 99 min.
Watch the trailer for "Stoker"!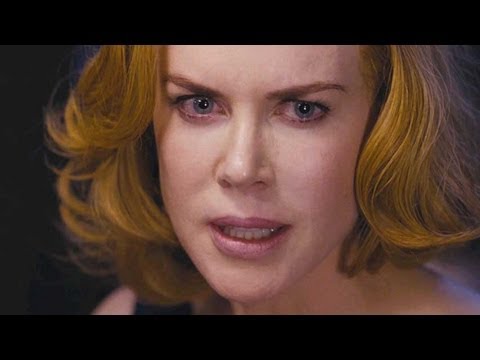 Laurence Anyways
From fast-rising arthouse talent Xavier Dolon!
There are enfants terribles — and then there are infants. Quebecois actor/director Xavier Dolon has, at the incredibly young age of 24, helmed four feature films equally hyper-stylish, deeply emotional, packed with impeccable music choices, and displaying a shocking maturity. Quickly becoming one of Canada's most prominent filmmakers ever, Dolon is refreshing, as he builds an alternate universe that feels hermetically sealed and fully realized. Across the near-three-hour running time of Laurence Anyways, Dolon shows off a keen sense of epic storytelling: we witness fifteen years in the romantic life of a schoolteacher taken over by his emerging transsexualism, and the girlfriend who can't ever quite deal with the emotional upheaval. Told in sweeping, novelistic strokes, this is Fassbinder and Cassavetes pressure-cooked into a dense, meaty stock.
On top of hitting a plethora of affecting notes, never have we seen such dedication to Nineties period detail. Every haircut, every car, every sweater, and every scarf is all correctly in place, but Dolon smartly never crams it down our eyeholes, instead leaving it to the attentive viewer to spot how well all these items color the background — or, indeed, the foreground, during one particularly vibrant fantasy sequence when a wintery sky rains a department store's worth of womens' garments upon a smalltown highway.
For all the hype, articles written about Dolon and goodwill built up amongst his growing fanbase, pretty much no one at all in the U.S. saw Laurence Anyways in a theater. Was it a marketing failure, the running time, the queer content, all of the above? Whatever the case, the film came and went with zero fanfare, and even less residual effect on our arthouse public. This kind of ambitious, playful moviemaking deserves to be rewarded, though, and marks the beginning of our love affair with this major talent.
Dir. Xavier Dolon, 2012, DCP, 168 min.
Watch the trailer for "Laurence Anyways"!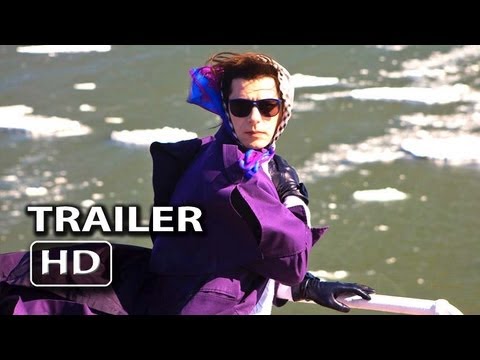 The Hunt
From the director of The Celebration!
From both its subject and its sales pitch, The Hunt doesn't look or smell like a thriller, but people with a taste for gripping, vice-like plots will find themselves sucked easily into this smalltown melodrama. Danish filmmaker Thomas Vinterberg (whom most know from the Dogme 95 classic The Celebration) here creates irreversible, unstoppable tragedy — a slow motion car crash of a movie, with Mads Mikkelsen at its center. You watch as one tiny, innocent yet false accusation turns all of a man's neighbors and friends against him, with increasing levels of punishment and stress. Even though the film did well theatrically and it's shortlisted for the Oscars, folks still haven't seen it. It's the kind of arthouse film that could get missed easily — perhaps it's a bit too well-oiled a dramatic machine. Plus, anything that has subtitles but doesn't have obvious genre elements is likely to elude those just looking for a good flick. But it's a humdinger of a movie, everything is quality here: it looks good, it's acted well, and works like a charm.
Dir. Thomas Vinterberg, 2012, digital presentation, 115 min.
Watch the trailer for "The Hunt"!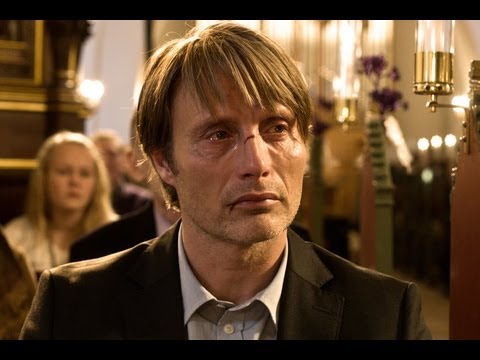 Gimme The Loot
Teen romance amongst the graffiti bombers!
We're not knocking your Swanbergs and Short Term 12s (we very much liked both), but if you're gonna take a taste of just one little, itty-bitty, low-budget, relationship-based, SXSW-style, naturalistic New York indie flick, Gimme The Loot is the crowd-pleaser for you. With a wisp of a heist-like Macguffin to keep your classic narrative needs occupied, you'll be charmed, amused, and maybe moved as our endearing, scrappy teen protagonists bop around the Five Boroughs, have various picaresque and romantic misadventures, and maybe find out a little about their own feelings — all while planning to graffiti-bomb the New York Mets' famous "apple" . We can't picture anyone finishing this movie without a smile on their face, unless their paralyzed face muscles have been over-Botoxed — by life.
Dir. Adam Leon, 2012, digital presentation, 81 min.
Watch the trailer for "Gimme The Loot"!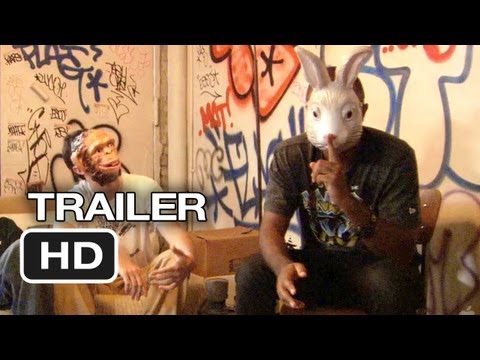 Cutie and the Boxer (Ushiro & Noriko Shinohara, plus filmmaker Zach Heinzerling all in person!)
"'Art is a demon that drags you along,' says 80-year-old visionary painter Ushio Shinohara in first-time director Zachary Heinzerling's delicate portrait, but neither Shinohara nor his supportive wife and fellow artist Noriko are looking for a cure. Heinzerling's beautifully shot, painfully intimate look at the aging couple's struggle to survive amid personal and financial strain is both heartbreaking and intricately profound. This is a story about creative desire so strong it hurts. Shinohara, a resident of NYC's fine art scene since the late '60s, primarily indulges in a practice known as "box painting," an aggressive technique that finds him hurtling paint-covered gloves across a massive canvas, churning out loud, stream-of-conscious abstractions in under three minutes. The filmmaker brings this world to life with a mixture of realism and vivid imagery. Set to Yasuaki Shimizu's smooth jazz compositions, animations based off Noriko's drawings and subtle camerawork that explores the crevices of Shinohara and Noriko's lives, Cutie and the Boxer uses each frame in expressive ways on par with its subjects' work." — Eric Kohn, Indiewire. Ushiro and Noriko Shinohara, plus filmmaker Zach Heinzerling, will all be here in person for a Q&A after the film!
Dir. Zachary Heinzerling, 2013, digital presentation, 82 min.
Watch the trailer for "Cutie and the Boxer"!