Beats On Film
Without the existence of the Beat Generation and all of the counter-culture that it has inspired since the 1950s, we would be living in an artistic dead zone. Jack Kerouac, William Burroughs, Allen Ginsberg, Neal Cassady and their compatriots executed the 20th Century's first major underground countercultural movement — and the work of these groundbreaking hepcats, both in front of and behind the camera, comprises Cinefamily's early December series "Beats On Film", spanning from 16mm experiments by the Beats themselves in the '50s and '60s, to modern interpretations of their written words (David Cronenberg's Naked Lunch and a sneak preview of IFC's brand-new film version of On The Road), and even a bit of Beatsploitation (our "Espresso Bongo Happening" party night, featuring Roger Corman's beatnik blowout A Bucket Of Blood!)
The Beat Generation's long-lasting reputation has always benefitted from it being so well-documented across nearly every 20th-century artistic medium, both from within and by external observers. From a period of many years starting in the late 1950s, Beats turned up everywhere throughout the media lexicon (usually by means of a distorted stereotype), appearing in Hollywood movies, TV sitcoms, comic strips, advertising — even beatnik joke books. As a result, there exists two very distinct and contrasting accounts of this revolution in art and culture: the hip and the square — and their juxtapositions form the core of "Beats On Film". To celebrate IFC's release of Walter Salles' On The Road, Cinefamily casts its eye on the movement's many iterations. Dig them crazy films, man.
FOR MORE INFO ON ON THE ROAD, VISIT THE OFFICIAL WEBSITE!
Watch Cinefamily's trailer for "Beats On Film"!
Naked Lunch + Burroughs Cut-Up Films
Psyche-shattering Burroughs adaptation by Cronenberg!
BURROUGHS "CUT-UP" FILMS – 9:45pm
"During the performances an unusual number of strange articles such as bags, pants, shoes, and coats were left behind, lost property, probably out of complete disorientation." — Roy Underhill, assistant manager at the Cinephone, London (theater showing the initial theatrical run of Cut-Ups)
In the 1960s, William Burroughs and collaborator Bryon Gysin made huge strides with the literary "cut-up" technique: take a sheet of text, scissor it into bits, toss the bits around and re-assemble — with the finished product's coherence (or insanity) left to chance. Taking the form to the silver screen, Burroughs and partner Antony Balch explored fertile, ultra- experimental territory with Towers Open Fire (1963) and Cut-Ups (1967), two pioneering works of total mindslaying that are the ultimate in translating Burroughs' indescribable style onto film. Taken together, this duo of shorts will leave you forever changed, and ready to devour the lone Beat's entire bibliography.
NAKED LUNCH – approx. 10:30pm
Who but David Cronenberg would've ever tackled the task of filming William Burroughs' infamously "unfilmable" Beat Generation masterwork — and who else would've reveled so deliriously in Naked Lunch's taboo-shredding transgressivity? First published in '59 (and the subject of both an obscenity trial and many local bannings), Burroughs' non-linear paean to homosexuality, espionage and a psyche-shattering level of drug use brought Eisenhower-era audiences to their knees — and Cronenberg's post-modern adaptation is as freewheeling as possible within the limits of commercial filmmaking, combining the novel's text, parts of other early Burroughs works, biographical sketches and the director's own flights of fucked-up fancy to produce a movie experience flush with palpable paranoia and zonked imagination. Drawling like a champ, the incomparable Peter Weller is Burroughs' on-screen surrogate; as well, heavy hitters like Judy Davis, Ian Holm and Roy Scheider are a Greek chorus' worth of supporting insanity, and the jazzy orchestral skronk courtesy of Ornette Coleman and regular Cronenberg composer Howard Shore is the perfect skit-skat accompaniment to the film's upside-down noir vibes. Long live the Mugwump, and his effervescent juice!
Naked Lunch Dir. David Cronenberg, 1991, 35mm, 115 min.
Watch the trailer for "Naked Lunch"!

Watch an excerpt from "The Cut-Ups"!

Cassavetes: Beatnik (feat. "Shadows" & "Johnny Staccato"!)
Moody, jazzy, totally ground-breaking!
SHADOWS – 8:00pm
Shadows isn't America's first independent feature film, but it is the first beatnik feature (originally shown on a double bill with Pull My Daisy), and it's the first indie to put everything on the line for its uncompromising new approach to style and subject matter. In his directorial debut, John Cassavetes tells a risky, elliptical story about love, money, sex and blackness in Beat-era New York, using the rough-hewn, handheld vérité style that helped redefine American filmmaking for decades to come. A jazzy, acutely honest portrayal of a "family" of young turks' voyage through the frayed bloodstream of the subterranean scene, Shadows' off-the-cuff narrative and staccato editing share a clear affinity with bop: the wall-to-wall improvised-seeming performances by a cast of then-unknowns takes flight in extended riffs on sculpture or the telling of a good joke, only to cohere with explosive clarity in scenes of racial and romantic confrontation — and, Cassavetes gives room for each actor to shape their character, like a bandleader calling out solos. The filmmaker would refine this style in later pictures, but one doesn't look to Shadows for refinement, for it is as raw, direct and original as the day it first hit the screen.
Shadows Dir. John Cassavetes, 1959, 35mm, 87 min. (Archival 35mm print preserved by the UCLA Film & Television Archive. Preservation funded by The Film Foundation.)
"JOHNNY STACCATO": Cinefamily Favorites – approx. 10:00pm
A New York counterpart to the crime-solving hipsterism of its contemporary Peter Gunn, Johnny Staccato is still riveting in ways long removed from its lone '59/'60 season. Cassavetes-lovers can get hours of our main man as a moody jazz combo pianist who moonlights as an unorthodox detective, and the style points go through the roof from there: amazing wardrobe, fakey sets, and superb music on the soundtrack, all bubbling within overblown plots and chewy dialogue. The young, mercurial Cassavetes is a blast, updating the old '40s noir detective fighting a confused world to the '50s beatnik era — and the series' parade of guest stars is equal fun, as the show's run included one-off turns by Dean Stockwell, Cloris Leachman, Martin Landau, Mary Tyler Moore and even Gena Rowlands! Join us for a dose of this hidden treasure of golden-era television!
Watch the trailer for "Shadows"!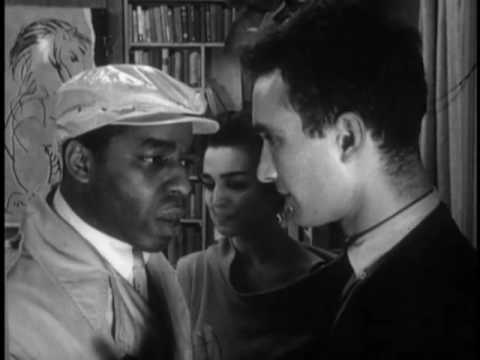 Watch the opening credits sequence from "Johnny Staccato"!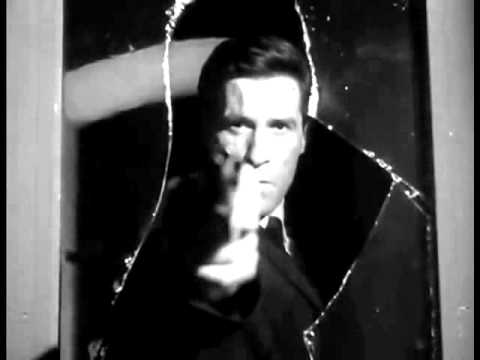 FREE SNEAK PREVIEW: On The Road
NOTE: Registration for this free-admission event is now CLOSED.
Directed by acclaimed filmmaker Walter Salles (Central Station, The Motorcycle Diaries) and based on the iconic novel by Jack Kerouac, On The Road tells the timeless story of Sal Paradise (Sam Riley), a young writer whose life is shaken and ultimately redefined by the arrival of Dean Moriarty (Garrett Hedlund), a free-spirited, fearless, fast talking Westerner and his girl, Marylou (Kristen Stewart). Traveling cross-country, Sal and Dean venture out on a personal quest for freedom from the conformity and conservatism engulfing them in search of the unknown, themselves, and the pursuit of "it" — the pure essence of experience. Seeking uncharted terrain and the last American frontier, the duo encounter an eclectic mix of men and women — Bull (Viggo Mortensen), Camille (Kirsten Dunst), Carlo (Tom Sturridge), Jane (Amy Adams), Terry (Alice Braga), Galatéa (Elisabeth Moss) – each impacting their journey indelibly.
Dir. Walter Salles, 2012, 124 min.
FOR MORE INFO ON THE FILM, VISIT THE OFFICIAL "ON THE ROAD" WEBSITE!
Watch the trailer for "On The Road"!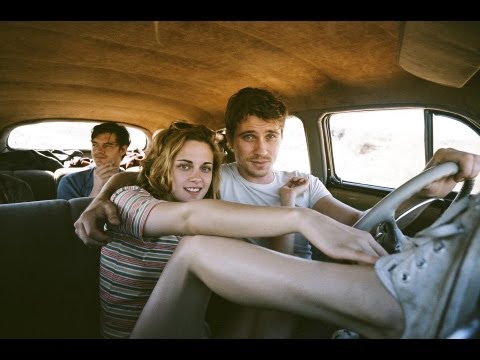 Espresso Bongo Happening (feat. A Bucket Of Blood, Dick Miller in person!)
Calling all the happening-est hepcats!
Calling all the happening-est hepcats — this scene's slated for crashville! It's the Espresso Bongo Happening, man — the party so far-out, it'll etch you a new orbit. Synchronize your snappities for a totally cookin' night of Beatnik ephemera, cartoons, crazy cool clips, a flaming hot live jazz combo, and a 35mm screening of Roger Corman's Beatnik freakfest A Bucket of Blood. The zip-zap-zoopidee vibes will reach a fever pitch and culminate in our very own coffeehouse poetry reading, at which both your heart and your cat will be stolen. Also on the slate are transmissions from luminaries Brother Theodore, Lord Buckley, Ken Nordine, Maynard J. Krebs, and scenes from Beatsploitation shores as far-flung as The Subterraneans, Bell, Book and Candle, and Funny Face. Leave your used-to-be's at your old man's digs, strap on a goatee, and coast into the grooviest of grooves, babies! A Bucket Of Blood star Dick Miller will be here in person for a Q&A after the film!
A Bucket Of Blood Dir. Roger Corman, 1959, 35mm, 66 min.
Watch Cinefamily's trailer for "A Bucket Of Blood" and the Espresso Bongo Happening!

Beats On Film OPENING PARTY (feat. Pull My Daisy & In Search Of On The Road)
PULL MY DAISY & OTHER BEAT SHORTS – 7:30pm
"I saw the best minds of my generation pick up the film they'd had developed at Woolworth's!" — Lord Buckley (sic)
Not ones to slouch away from a creative challenge, the prime movers of the Beat Generation had an unending drive to create works in every medium they could get their hands on — and the surfeit of remaining 16mm cameras left in the wake of WWII allowed these O.G. hipsters to collectively become the first American underground subculture to let their hepcat howls of flickering light hit the not-so-square screen. What the Beats lacked in practical means was easily balanced with a burning zeal that hatched works of limitless experimentation and playful cine-riffing that emanated from their smoky subterranean jungle. Perhaps no film typified this intense milieu better than Robert Frank and Alfred Leslie's Pull My Daisy (shown tonight in 35mm!); adapted by Kerouac from his own poem "The Beat Generation", this mythical fly-on-the-wall journey into the hearts, minds and living rooms of such literary luminaries as Ginsberg, Orlovsky and Corso as well as a host of scenester artists, musicians and actors, stands as the quintessential document of that generation "destroyed by madness; starving hysterical naked." Accompanying Pull My Daisy on this wild ride is a screaming selection of Beat shorts, including the avant-garde drive-by Bridges-Go-Round, the cut-and-paste pop culture collage Science Friction, and the apocalyptic mini-epic The End.
FILMS TO BE SCREENED:
- Pull My Daisy Dirs. Robert Frank & Alfred Leslie, 1959, 35mm, 30 min.
- Bridges-Go-Round Dir. Shirley Clarke, 1958, 16mm, 4 min.
- Science Friction Dir. Stan Vanderbeek, 1959, 35mm, 10 min.
- The End Dir. Christopher Maclaine, 1953, 16mm, 35 min.
IN SEARCH OF "ON THE ROAD" – approx. 9:30pm
"Since its publication in 1957, Jack Kerouac's seminal novel 'On the Road' has been a Holy Grail for several filmmakers heroically seeking to bring it to the screen. Of these, none has labored more ardently, or with such Arthurian purity of heart, than Brazilian director Walter Salles. Salles has lived and breathed the project since 2005, at times in the certain belief he was about to realize it, while at other times fearing it will never come to be. Unable to put it from his mind even as he was making other films, he crafted not one but two unseen feature-length documentaries. The first, fashioned in hopeful seasons, is an optimistic paean to the book, the Beats and the road movie; the second, drawn from darker hours, is an elegy to a seemingly unrealizable project and to the road-movie genre itself. ("There is nowhere to go, anymore, nothing more to discover, no point in being on the road," is his lament.) Salles has fashioned a third cut from his trove of rich material, and will present an hour-long impressionistic essay featuring screen tests, road movie clips, candid personal reflections, period music, archival footage and interviews with key cultural figures." — Graham Leggat, San Francisco International Film Festival
Watch an excerpt from "Pull My Daisy"!

Watch an excerpt from "Science Friction"!