Alien Quadrilogy Midnights!
Watch the trailer for Cinefamily's "Alien Quadrilogy" Midnights"!
DOUG BENSON'S MOVIE INTERRUPTION: Prometheus (special midnight show!)
The next installment of Doug Benson's Movie Interruption, where Doug and his friends (who, in the past, have included everyone from Brian Posehn to Sarah Silverman and Zach Galifianakis) chill on the front row couches, mics in hand, and say whatever hilarious thing pops into their heads while a movie of their choosing unfolds on the screen. For Doug & Co.'s post-Thanksgiving hangover show, they round out Cinefamily's "Alien Quadrilogy" Midnights with a special Interruption of the newest chapter in the Alien saga: Prometheus!
Dir. Ridley Scott, 2012, 35mm, 124 min.
Watch the trailer for "Prometheus"!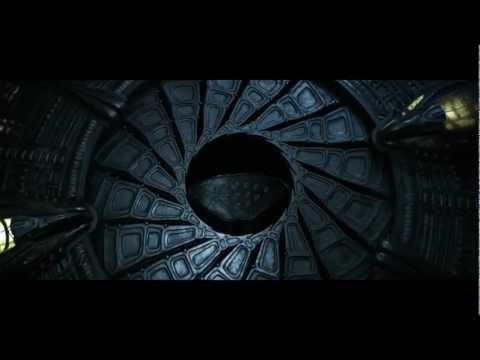 Alien: Resurrection (15th Anniversary screening!)
A bold statement: Alien: Resurrection is worthy of rediscovery — not just for the talent behind the screen (helmed by City of Lost Children/Delicatessen visionary Jean-Pierre Jeunet, scripted by Avengers writer/director Joss Whedon, lensed by Se7en director of photography Darius Khondji), but also for its dark surrealistic humor, comic book tone and wild closure to the Ripley saga. Set 200 years after Alien 3, Sigourney Weaver is a cloned Ellen Ripley, created by the U.S. military (and genre icon Brad Dourif!) to make a new generation of super-Aliens. City of Lost Children co-stars Ron Perlman and Dominique Pinon reunite as space mercenaries, caught between making a quick buck and the vicious teeth of the deadly new breed — and, of course, Winona Ryder's on board as well. Featuring a fantastic John Frizzell score and a tense, terrifying and dangerous franchise-highlight underwater escape, Alien: Resurrection is best experienced loud and on the big screen. Like Prometheus, Resurrection was attacked by conservatives as a "pro-abortion" tract upon its original release; the themes are more relevant than ever during this hot-button election year. Join us as we celebrate the film's 15th anniversary with a 35mm screening!
Dir. Jean-Pierre Jeunet, 1997, 35mm, 109 min.
Watch the trailer for "Alien: Resurrection"!

Alien 3 ("Assembly Cut")
The dark debut of David Fincher!
Coming off of the rah-rah bombast of Aliens, the world wasn't ready for the darker, nihilistic world of Alien 3; here, David Fincher establishes the grimy aesthetic he later employed to unfettered praise with Se7en. Freed from the shackles of the franchise baggage that plagued its original release, this visually impeccable film, set on a hellish, backwater prison planet, can now be properly appreciated for what it is: a stark allegory on faith more in line with the original Alien than its celebrated predecessor. With a career-best performance by a shorn Sigourney Weaver, a cast filled chock-a-block with outstanding British character actors and a scenery-stealing turn by Charles S. Dutton, Alien 3 is now ready to take its place in the pantheon of great sci-fi horror films of the last few decades. Tonight, we screen the long-awaited "assembly cut": the 2003 version that fleshes out characters and storylines left out of the theatrical version, and more closely represents Fincher's original vision. Come witness the revival of this maligned gem in its proper glory.
Dir. David Fincher, 1992, HD presentation, 155 min.
Watch the trailer for "Alien 3″!

Aliens
Before tackling giant ocean liners or the future of 3D, James Cameron blasted out this masterpiece of technical marvel, high tension and peace through superior firepower. Sidestepping the horror focus of Ridley Scott's first film, Aliens ratchets up the action, full-blooded machismo and mechanical fascination, all while cementing Sigourney Weaver as the female action hero of the '80s (garnering her an Oscar nomination and a Time magazine cover) and serving as a critique of America's involvement in Vietnam. Jam-packed with a sci-fi dream team cast (Michael Biehn, Bill Paxton & Jenette Goldstein as badass space marines; Lance Henriksen as android Bishop; Paul Reiser as an oily corporate representative), thoroughly entertaining, eminently quotable and featuring an impressive array of physical visual effects (pre-CGI overload!), Aliens remains one of the most exciting adventures ever sent into space.
Dir. James Cameron, 1986, 35mm, 137 min.
Watch the trailer for "Aliens"!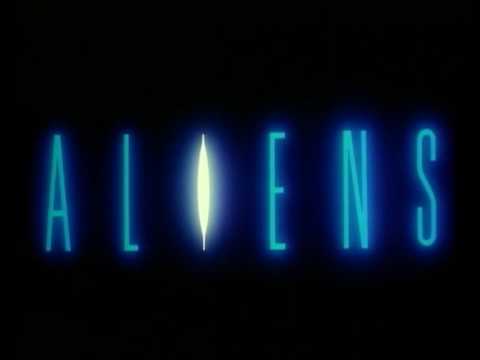 Alien (Director's Cut)
A few months ago, the British Film Institute voted Vertigo Number One in their new 50 Greatest Films Of All Time. They were wrong. The best film of all time is Ridley Scott's blockbuster classic Alien. You don't have to be a sci-fi fan or a horror fan to love Alien, for it's impossible to not recognize what a masterpiece of suspense and tension it is. The bastard child of 2001: A Space Odyssey and the starbound scarefests of the '50s, Alien is a perfectly cast, perfectly designed (in part by Swiss nutter H.R. Giger, who delivered the most terrifying movie monster of all time) and perfectly executed deep-space shocker that has inspired endless imitations and sequels but has never, more than three decades after its release, been matched — but you don't need us to tell you that. You know and love Alien, so why not suit up in your grimiest space-trucker jumpsuit and join us for a rare screening of the 2003 director's cut? In space, no one can hear you scream — again!
Dir. Ridley Scott, 1979, 35mm, 116 min.
Watch the trailer for "Alien"!