Alices in Wonderland
Co-presented by LACMA

Watch Cinefamily's original trailer for "Alices In Wonderland"!
MEMBERS-ONLY POTLUCK: Mad Tea Party (feat. 1966 "Alice", music by Ravi Shankar!)
Alices to bonk your potluck-lovin' noggin!
NOTE: This event is a Cinefamily members-only potluck — but members are welcome to bring as many of their friends/family as they would like. As well, it is indeed a potluck dinner; things like bags of chips and drinks are not encouraged — please bring a dish. Impress us! And, if this sounds like the kind of event you want to have more of in your life — then consider getting a Cinefamily membership!
This very dream-like installment of the Cinema Potluck club is rife with Alice-themed shorts that will bonk your noggin and explode your diodes. After the cozy backyard patio dinner (complete with spiked tea and cool-as-a-cucumber sandwiches), you'll thrill to some of the most impossible interpretations of Lewis Carroll's classic fantasy tale, culminating in one of Cinefamily's most favorite trips down the rabbit hole, the ultra-rare 1966 Alice BBC television adaptation (screened from an archival 35mm print!) Featuring one of the greatest ensemble casts in '60s British cinema, and boosted by a knockout original score by Ravi Shankar (composed at the height of his Western cultural discovery), the '66 BBC Alice In Wonderland floats with all the lyserigcally sullen surrealism and Brechtian brattiness of its one-of-a-kind titular character interpretation. Here, our brave little girl is the equivalent of "Darlene" from Roseanne: impudent, irritable and ultimately disenchanted by her enchanted surroundings — as much as any real-life angsty fourteen-year-old would be. As well, this Wonderland eschews the standard SFX and costumes, instead casting its band of Carroll-ian crazies based upon their resemblances to the characters they're portraying (Sir John Gielgud as the dignified Mock Turtle, and Peter Cook as the tea-drunk Mad Hatter, anyone?) Add to this some breathtakingly rustic B&W scenery, intense dream-freaky cinematography and, OH!, Peter Sellers — and you've got what's possibly the single most stingingly satirical slice of Alice madness ever filmed.
Dir. Jonathan Miller, 1966, 35mm, 72 min. (Archival 35mm print courtesy of the UCLA Film & Television Archive)
Watch Cinefamily's original trailer for the '66 BBC "Alice In Wonderland"!

T.J. Miller's Hangover Matinee (feat. 1933's "Alice In Wonderland"!)
Hosted by T.J. Miller!
What's the best way to recover from a hangover? Sofa snugglin', old-time movies, and a bit of the hair of the dog that bit ya! What's the best way to watch an old-time movie? Why, recovering from a hangover, sofa snugglin' — and a bit of the hair of the dog that bit ya! Comprehension and belief in this undeniable truth (movies + mimosas + madness = happy) was a key point of agreement between us and our newest family member, comedian TJ Miller. Together, we introduce to you to…the "Hangover Matinee": a monthly brunch complete with food, coffee, booze, and live entertainment — all for anyone who loves old movies in the early afternoon.
For our first Hangover Matinee, we've got the captivatingly strange 1933 version of Alice In Wonderland: proof that "weird" wasn't a recent invention of the late twentieth century! Plumbing depths of the uncanny valley barely glimpsed before or since, this one encased some truly inspired casting (W.C. Fields as Humpty Dumpty! A prehensile Cary Grant as Mock Turtle! Gary Cooper as the White Knight!) in heavy, elaborate costumes, and makeup that rendered its characters playful but monstrous, as Lewis Carroll might have intended! Paramount spared no expense choreographing the dream world for this lavish production, in which a moon-eyed Alice navigates through a Wonderland so beautifully grotesque that each frame shivers with delight.
Alice In Wonderland Dir. Norman Z. McLeod, 1933, 35mm, 76 min.
Watch our original trailer for "TJ Miller's Hangover Matinee!"

Watch an excerpt from the 1933 "Alice In Wonderland"!

Alice In Wonderland (70s R-Rated version!)
Alice as a naughty off-Broadway kind of musical!
The makers of the softcore hit Flesh Gordon return with this naughty, notorious musical comedy featuring sweet '70s starlet Kristine DeBell (Meatballs) banging, blowing, and finger-fiddling her way through Lewis Carroll's goofy gallery of beloved characters. Sweet librarian Alice gets cold feet about going all the way with her boyfriend and follows the White Rabbit (played by a pseudonymous Larry Gelman from "The Bob Newhart Show") into a Wonderland that leaves her a whole lot less inhibited thanks to a filthy Mad Hatter, a skinny and very frisky Tweeledum & Tweedledee, and a bitchy Queen of Hearts, among many others. Sweet, witty, and naughty in the way only the '70s could be, this nifty time capsule feels like an off-Broadway musical staged by the staff of Penthouse. Don't bring the kiddies to come and see a side of Alice that Tim Burton and Disney would never, ever dare show you!
Dir. Bud Townsend, 1976, 35mm, 78 min.
Watch the trailer for the R-Rated "Alice In Wonderland"!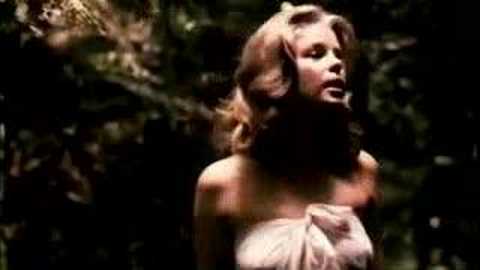 Black Moon
The trippy French Alice by Louis Malle!
Every internationally adored big-name director, after years of critical acclaim, is sooner or later bound to craft an off-the cliff, one-for-the-ages piece of capriciousness — and Louis Malle's turn came with this seldom-seen, magically insane '70s fable. Drawing inspiration from Lewis Carroll, the story follows a lost English girl through a woodland landscape of the future, where men and women have declared war with one another and people can communicate with animals. She falls in with Warhol superstar Joe Dallesandro(!) and his incestuous sister, which leads to even more surreal developments, and a poetic finale involving a unicorn. Beautifully shot by legendary Bergman collaborator Sven Nykvist at Malle's own French home at the time, this stream-of-consciousness reverie remains an incredible trip, so come experience this brainbomb on the big screen where it belongs!
Dir. Louis Malle, 1973, 35mm, 100 min.
Watch an excerpt from "Black Moon"!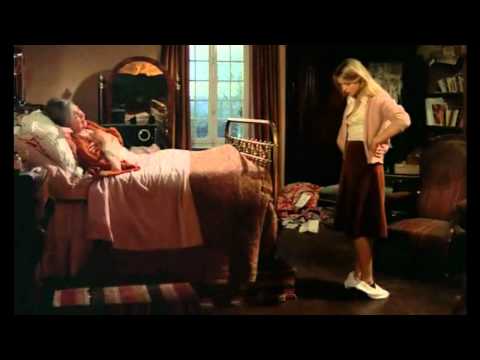 Jan Svankmajer's "Alice" (archival Czech 35mm print!)
The most gloriously macabre Alice ever!
The most gloriously macabre "Alice" adaptation ever filmed, Jan Svankmajer's 1988 live-action/animation masterpiece of fur, bones, clicks, creaks and squeaks captivates from the very first frame, as it immediately envelops you in its Iron-Curtain-fantasy-by-way-of-Eraserhead spell. In Svankmajer's world, the character of Alice is almost incidental to the truly incredible (and at times, genuinely shocking) menagerie of makeshift critters that populate this sawdust-and-grime Wonderland. As Alice is pelted, chased and simply baffled by the increasing madness, the film's intense, completely enveloping sound design — which highly accentuates every rickety footstep, drop of liquid, turning gear and rustled leaf — becomes a delirious and visceral symphony to which the sound of all future dreamscapes should be measured. Definitely best seen and heard on the big screen, Svankmajer's tour de force of weirdness remains unparalleled, even in the infinite gallery of Alice permutations.
Dir. Jan Svankmajer, 1988, 35mm, 84 min.
Watch an excerpt from "Alice"!