Co-presented by MUSACK
In preparation for their 5th Annual Rock and Roll Carnival, Musack is proud to work with DKTR on this ska double feature! If you haven't heard of MUSACK yet, they are a non-profit whose goal is to put instruments and instruction in the hands of at-risk and underprivileged children. Every year, they host a Rock and Roll Carnival with VIP guests and epic sets from renowned musicians and bands along with free beer, food, and activities for the whole family. This year, the Carnival is bigger and better, featuring acts like RANCID, THE WRECKING CREW, JOHN DOE AND EXENE CERVENKA, and FISHBONE. Do yourself a favor, and get tickets before they sell out so that you can follow up your Wednesday ska movie night with an epic music Saturday!
Directed by Dave Robinson, the owner of Madness's original label, Take It Or Leave It coincided with the release of the band's third album, 1981′s Seven, and incorporated songs from their two earlier records. It is a mixture of documentary and drama, following the ska-pop band as they gambol around Camden, and tracing their history from pub band to hit-makers to their first overseas tour. – The Guardian
Dir. Dave Robinson, 1981, 87 min.
Watch the trailer!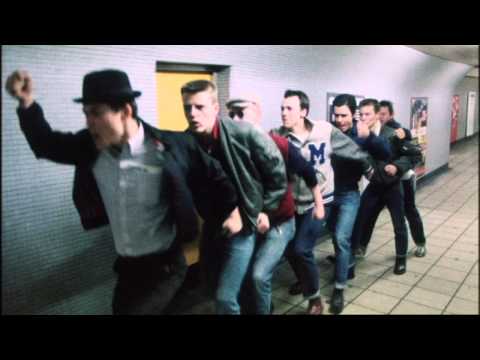 Shot in 1980, Dance Craze comprises footage of Madness, the Specials, the Selecter, the Bodysnatchers, the Beat and Bad Manners on tour throughout the UK. Originally intended to be a film exclusively about Madness, when Dir. Joe Massot got a taste of the world of 2-tone, he simply couldn't resist widening the scope and offering up a verifiable who's who tour of the UK ska scene of the early 80s.
Dir. Joe Massot, 1981, 35mm, 50 min.
Watch the trailer!