Breathless – 7:45pm
Godard once said that "all you need for a movie is a gun and a girl" — and that's about all he had at his disposal when he changed the course of cinema with this raw, impossibly stylish and eternally youthful 1960 debut. The girl, of course, was alluring American actress Jean Seberg as a brainy romantic expat, and the gun was held by Jean-Paul Belmondo, oozing the absurdist cocky machismo of an art-school young turk in his role as a small time crook. Armed with a handheld camera and chaotic hand-scrawled script notes written the night before to maximize spontaneity, Godard attacked the streets of Paris guerilla-style, bottling the energy of the entire city on film before employing some of the boldest editing yet seen in film, to whittle a radiant pop art masterpiece out a B-movie crime story's skeleton. Like its onscreen couple, Breathless itself is an eager and wildly entertaining Franco-American romance: a love letter to American cinema that's all at once dizzying, conflicted, and eloquent.
Dir. Jean-Luc Godard, 1960, 35mm, 87 min.
Film Socialisme – 9:30pm
A scintillatingly deconstructed filmic essay that's as lyrically persuasive as it is visually and sonically fractured, Film Socialisme might be Godard's most rigorous and thorough reinvention of cinema yet. Opening on a cruise ship in the middle of the Mediterranean sea , the film unfolds elegantly into a global tryptic whose second panel shows us a family-run garage in France, and whose final segment explodes across a half-dozen historical Mediterranean nexus points. A humanist critique of how culture and commerce intersect and collide across international borders, Film Socialismes kaleidoscopically color-saturated screen overflows with life – spies, would-be-presidents, ornery children, Patti Smith(!), immigrants, and even a llama help make up the film's populist panorama. The soundscape is an even more densely populated, intricately edited polyglot maze of overlapping languages and ambient recordings. For all its fractured experimentation, Film Socialisme is nearly seamless — it doesn't so much shatter cinematic conventions as melt them. Our screenings of Film Socialisme are presented with FULL English subtitles (for the first time ever in the U.S.!), rather than previous international screenings' "Navajo English" subtitles.
Dir. Jean-Luc Godard, 2010, HD presentation, 102 min.
Watch the trailer for "Breathless"!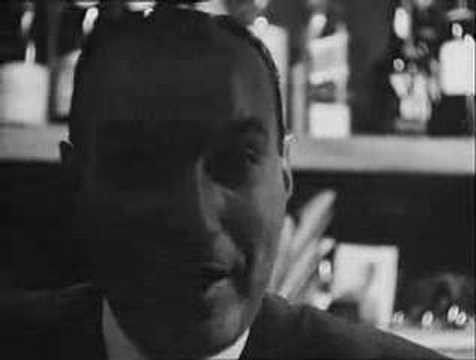 Watch the trailer for "Film Socialisme"!