BOY MEETS GIRL – 7:45pm
The definitive document of '80s underground French cinema, Boy Meets Girl was the exhilarating and tumultuously romantic debut by Leos Carax (the huge talent behind 2012's Holy Motors), a precocious and passionate 23-year-old cineaste soon to become his homeland's leading bête noire and monstre sacré. Pairing the laconic, monochrome slapstick of Jim Jarmusch with a larger-than-life stylistic panache, Carax's experimental melodrama stars Denis Lavant as a compulsive loafer whose post-breakup meanderings through nocturnal Paris draw him into the orbit of depressive beauty Mireille — whom he meets at a surreal house party, among astronauts and actresses, while she hides on the verge of suicide in the bathroom. In sequences both absurdly comic and profoundly romantic, these two unstable outcasts share Alex's last moments of freedom together on the eve of his Army conscription. Culminating in a cataclysmic, violently poetic grand guignol finale, Boy Meets Girl is an essential page from the book of doomed French love; whether you're tracing backwards from Desplechin or forwards from Godard, no history of cinematic amour fou is complete without it.
Dir. Leos Carax, 1984, DCP, 100 min.
MR. X – approx. 9:45pm
"Mysterious. Brilliant. Uncontrollable. Many words like these have been used to describe French filmmaker Leos Carax in both rapturous and negative ways. One thing that everyone agrees upon is that Mr. Carax went from fantastic success as a young, poetic filmmaker to having a reputation as a controversial, mad genius who struggled to get a single film made — and then created Holy Motors, one of the most-loved films of the last ten years. Combining thoughtful interviews with film critics and members of Carax's cast and crew and moments with the man himself, director Tessa Louise-Salomé paints a compelling picture of the thoughtful Mr. X using her own visual poetry. The most captivating element in the film is the endless insight from Carax's main actor and virtual double, Denis Levant, himself both firecracker and unassuming leading man — a perfect alter ego for Carax." (Sundance Film Festival)
Dir. Tessa Louise-Salomé, 2014, DCP, 71 min.
Watch the trailer for "Boy Meets Girl"!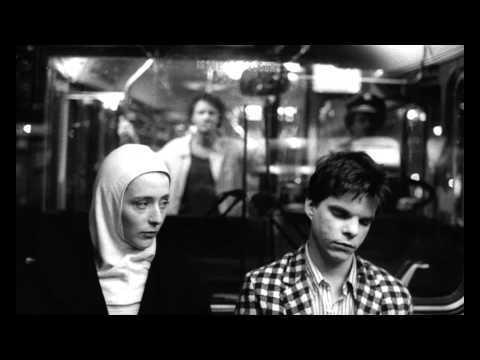 Watch the trailer for "Mr. X"!