"[Its] trailer [proclaims] that 'Nightdreams' is mesmerizing, dazzling, outrageous, insane, riveting, hysterical, surreal, outlandish, mysterious, relentless, magnetic, erotic, indecent, flaming, steaming, disturbing, monstrous, kinetic, sweeping, ethereal, mind-boggling and shattering. I cannot say that each one of those descriptors doesn't fit 'Nightdreams' at some point during its runtime." — Goregirls' Dungeon
For fans of anthropomorphized, tap-dancing, saxophone-playing pieces of toast! A sexual hallucination from the Fourth Dimension, this unbelievably unique adult film from 1981 is a cross between the crazed universe of John Waters, the gonzo kitsch of Forbidden Zone and the pioneering spirit of the early MTV aesthetic. Our Sexperiments weekend's resident professor Stephen Sayadian (director of Café Flesh) co-wrote and produced Nightdreams after years of working for Larry Flynt's Hustler empire, and while he was enjoying a successful career designing the poster art for era-defining films like Body Double, so that should give you some idea as to the boundary-less imagination on display. The film finds a duo of sex researchers (a la Masters and Johnson) probing the innermost erotic fantasies of a wild-child nymphette, as vignettes depicting her fantasy-laden dream states fly by. We're talking carnal visits from a man-sized Cream of Wheat box, to a horny, Tim Burton-esque jack-in-the-box, to a lesbian cowgirl encounter awash with the thick synth stylings of early-era Wall of Voodoo. There's only one Nightdreams.
Dir. Francis Delia, 1981, 35mm, 78 min.
Watch the trailer for "Nightdreams"!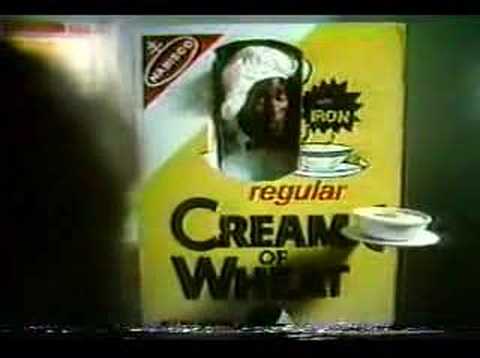 Watch Cinefamily's original NSFW trailer for "Sexperiments!"