Gas Food Lodging – 7:30pm
"Women are lonely in the '90s — it's our new phase." — Gas Food Lodging
After the power(shoulder)-drunk '80s, when Hollywood movies erected rousing but ultimately vanquished career woman strawmen to be ritually feared and defeated in fatal Attraction, or mocked and humbled in Baby Boom — it was high time to awake filmgoers of the indie '90s to a feminist hangover of honest, human female characters. And Allison Anders was just the woman to do it. Greeted by critics as a "home-grown Truffaut" with this, her debut feature depicting the coming-of-age of a young girl in a Western town shaped by her adulation of Mexican melodramas at the dusty local movie palace, set to a swirling J Mascis score. A heartbreaking Fairuza Balk depicts a 12-yer-old's innocent faith that the right man can fix her single mom's life, even as she sees that same expectation wreaking havoc on the life of her promiscuous teenage sister (Ione Skye, at her sulkiest and most glorious). Brooke Adams completes the ensemble as the girls' rueful mother, teaching her daughters with every world-weary, hard-won moment of love she can give, that a working-class hero is something to be. Allison Anders and co-stars Ione Skye and Brooke Adams will be here to intro the film, and give a Q&A before intermission!
Dir. Allison Anders, 1992, 35mm, 101 min.
Watch the trailer for "Gas Food Lodging"!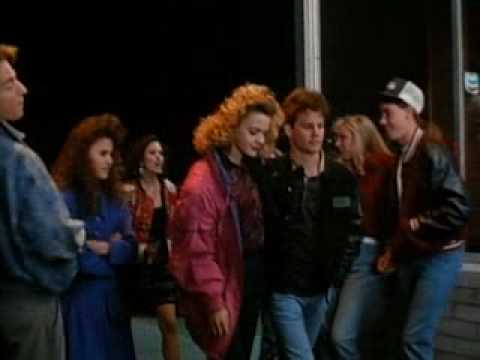 Mi Vida Loca – 9:45pm
Anders followed up her attention-grabbing debut with a substantial risk. She chose to use her hard-won platform to tell the stories of a group of women who had never before been the focus on the silver screen: the cholas of her Echo Park neighborhood. Sure, plenty of crime movies had used their vatos as villains, or as exoticised and exploited fantasy figures. But the cholas in their lives had been relegated to fetish objects, secondary to their powerful, violent men. By putting characters named Shy Girl, Mousie, Whisper and Giggles in the foreground, and with her empathetic, sensitive interwoven tales of their experiences as daughters, mothers, lovers and above all, friends, Anders created an iconic, cherished portrait of a group of individuals in which, ultimately, the bonds of sisterhood rise above gang ties. Schedules permitting, co-stars Angel Aviles, Seidy Lopez and Jacob Vargas will be here in person for a Q&A after the film!
Dir. Allison Anders, 1994, 35mm, 92 min.
Watch a behind-the-scenes clip from "Mi Vida Loca"!