Let's say you'd had the balls to sneak into Fox Studios and onto the set of Young Frankenstein when you were a 14-year-old latchkey kid. Marty Feldman, of course, would have saved you from getting bounced by claiming you as his guest, and by the age of 15, you'd have sold a script to One Day At A Time, becoming the youngest-ever member of the WGA. You'd spend the next decade or so writing for legendary sitcoms, becoming a script doctor for zillion-dollar-grossing movies, and hanging out watching The People's Court with Andy Kaufman. In 1986, you'd create the Dirty Harry-meets-Get Smart uber-violent cop satire Sledge Hammer, which, for two years of critical acclaim, would slug it out with network censors and eventually end by having the hero nuke the entire world. Because that's just the kind of guy you are. OK, so maybe you can't be that guy. But, you can hang out with that guy — one Alan Spencer — for an evening of Sledge Hammer hilarity, killer stories, and a sneak peek at his latest controversial creation, IFC's Bullet In The Face — starring Eric Roberts and Eddie Izzard! The evening's Q&A will be moderated by Josh Olson (screenwriter of A History Of Violence)! Plus, be sure to catch Bullet In The Face in a two-night premiere on August 16-17!
Watch the trailer for Alan Spencer's brand-new IFC show "Bullet In The Face"!

Watch an excerpt from Alan Spencer's classic '80s comedy/action show "Sledge Hammer"!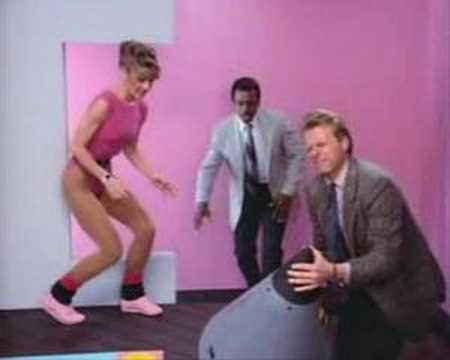 Watch Adolf Hitler's reaction to "Bullet In The Face"!