Many years ago, in the "dark ages" of TV-ized primetime comic book characters — back when, to survive on the air, a hefty dose of camp a la Wonder Woman — one show stood out as a beacon of hope for the faithful. Coming right behind the first Tim Burton Batman film, the 1990 incarnation of The Flash, starring John Wesley Shipp in the title role, lasted only a single season, yet the reverberations of its tone, approach and show-stopping SFX are still felt today in every episode of Agents of S.H.I.E.L.D., Arrow and, well, the new version of The Flash. This show was a bold move for a major network, in terms of scope (at a budget of over $1million per episode) and in rendering a fantasy world rich with gutsy, complex drama.
Join us for an onstage chat with star John Wesley Shipp, along with producers/creators Danny Bilson and Paul DeMeo, co-stars Mark Hamill ("The Trickster"), Mike Genovese ("Lt. Warren Garfield"), Joyce Hyser ("Megan Lockhart"), Corrine Bohrer ("Prank") and Vito D'Ambrosio ("Officer Tony Bellows"), director Bruce Bilson, co-producer Michael Lacoe, writers Howard Chaykin and Gail Morgan Hickman, 1st AD/writer David Newman, suit designer Robert Short, and Arrow/Flash reboot producer Andrew Kriesberg, all moderated by Badass Digest lead scribe Devin Faraci — plus, we'll screen selected Flash episodes for devotees and neophytes alike.
Watch an excerpt from "The Flash"!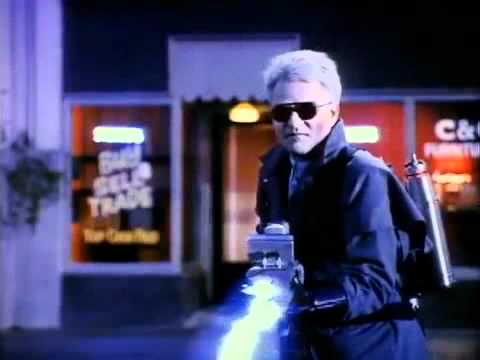 Watch behind-the-scenes clips from "The Flash"!