A Tribute To Edie Adams – 7:30pm
Much, much more than just the "Muriel Cigar" girl ("Why don't you pick one up and smoke it sometime?"), the incomparable, delightful Edie Adams enjoyed a storied career that included years of TV sketch work alongside husband/comedy pioneer Ernie Kovacs, a Tony award-winning stage performance as Daisy Mae in Li'l Abner, appearances in such classic films as The Apartment, It's A Mad, Mad, Mad, Mad World and Love With The Proper Stranger, and her own wild 'n wonderful, Emmy-nominated '60s variety show Here's Edie. And, in a time where a great deal of classic early television programming is now lost, we have Edie herself to thank for the preservation of both her show and Kovacs' legacy. With an abundance of musical numbers and interesting conceptual skits, Here's Edie stands tall alongside the best of Kovacs' work; join the evening's host Ann Magnuson, along with Edie's son Josh Mills and filmmaker Allison Anders, to celebrate Edie's legacy through Here's Edie highlights and other rare, incredible video clips.
The Apartment — approx. 9:15pm
"Re-teaming Jack Lemmon, scriptwriter I.A.L. Diamond and director Billy Wilder a year after Some Like It Hot, this multi-Oscar winning comedy is sharper in tone, tracing the compromises of a New York insurance drone who pimps out his brownstone apartment for his married bosses' illicit affairs. The quintessential New York movie — with exquisite design by Alexandre Trauner and shimmering black-and-white photography — it presented something of a breakthrough in its portrayal of the war of the sexes. Directed by Wilder with attention to detail and emotional reticence that belie its inherent darkness and melodramatic core, it's lifted considerably by the performances: the psychosomatic ticks and tropes of nebbish Lemmon balanced by the pathos of Shirley MacLaine's put-upon 'lift girl'." — Wally Hammond, Time Out
The Apartment Dir. Billy Wilder, 1960, 35mm, 125 min.
Watch a classic sketch with Edie Adams as Marilyn Monroe!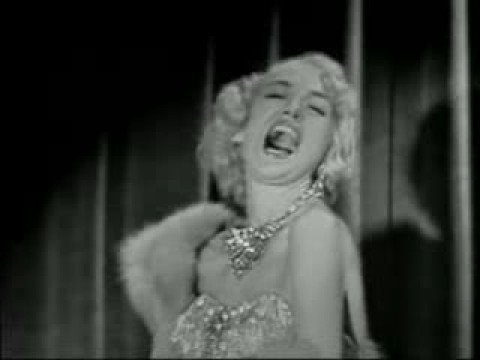 Watch the trailer for "The Apartment"!